This isnt just a bonsai post, but a little telling of what it is like to live how and where I live.
I dont know if any of you have been to Norway, but its not just snow here. (Though it is alot of it).
If you have any questions, feel free to ask.
This first picture is from a part not far from me. A person owned it quite some time ago, and when she died, she wanted it donated to the city. Full of old trees. I didnt get many of them this time, cause there was too much snow for me to climb around in the garden.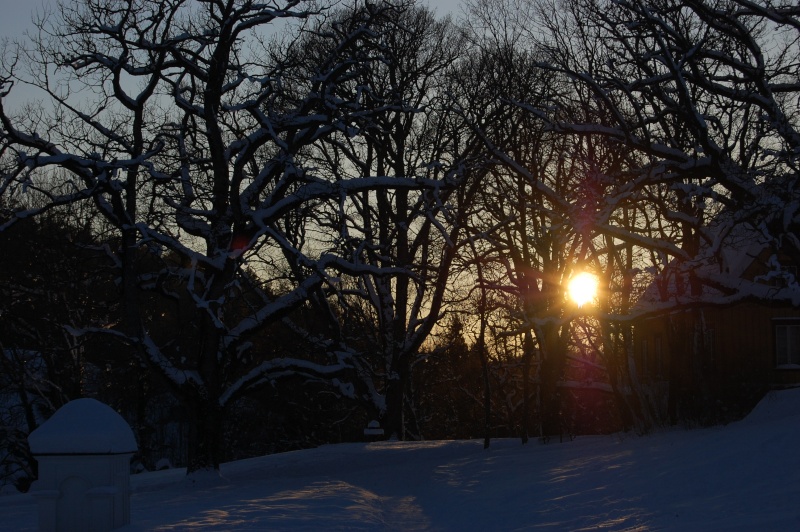 This is an image from one of the beaches. Inwards the fjord. Just a few hundre metres from the house. They were all private beaches, and this property had many of them.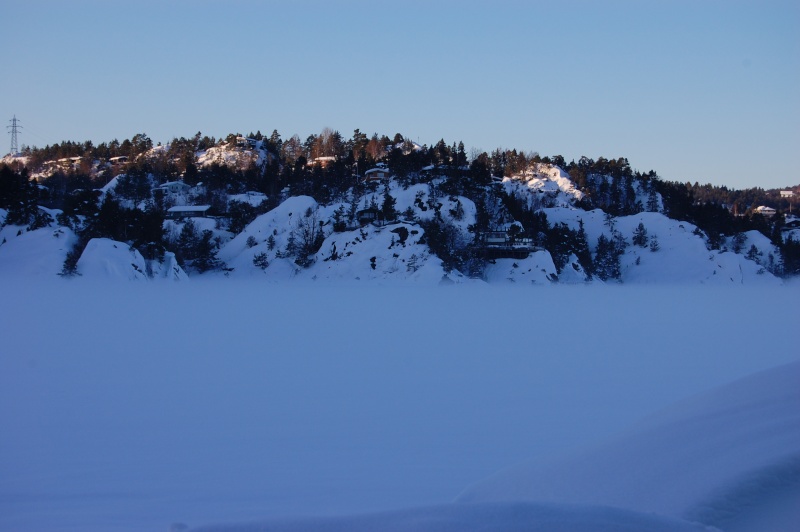 Here's a picture again from the park. This is just a scale for one of the trees. The one in the picture is a guy in my family with the dog.
So, here we are to the little flat that I live in. Here's one of my bonsai trees. Ive cut it back, and potted it over to a bigger pot, so I can just let it grow for the summer. Some of you might remember this tree. Im looking for ideas to what to do and would love it if any of you could come with some long term suggestions. I can come with better pictures later. Its too dark here now. Its without the wire too. Here the cat is helping me to scale it. She's named Sara.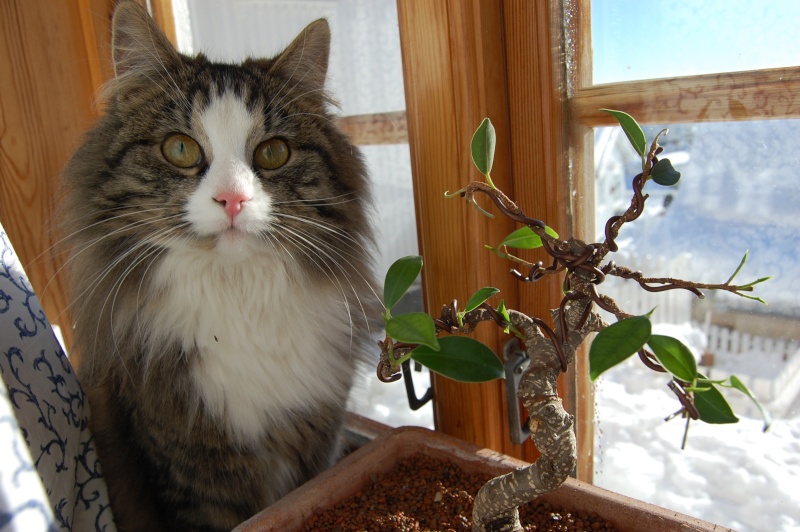 Here she is outside today, in the lovely weather. Keeping an eye out.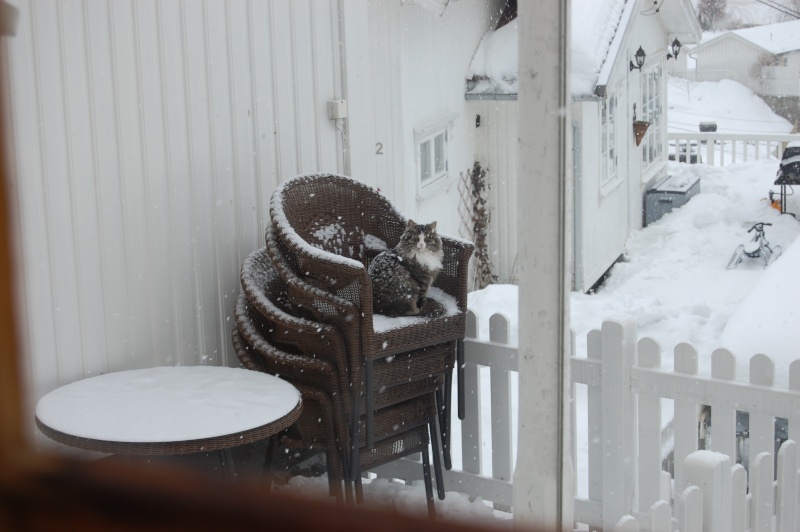 Same window just on a sunny day.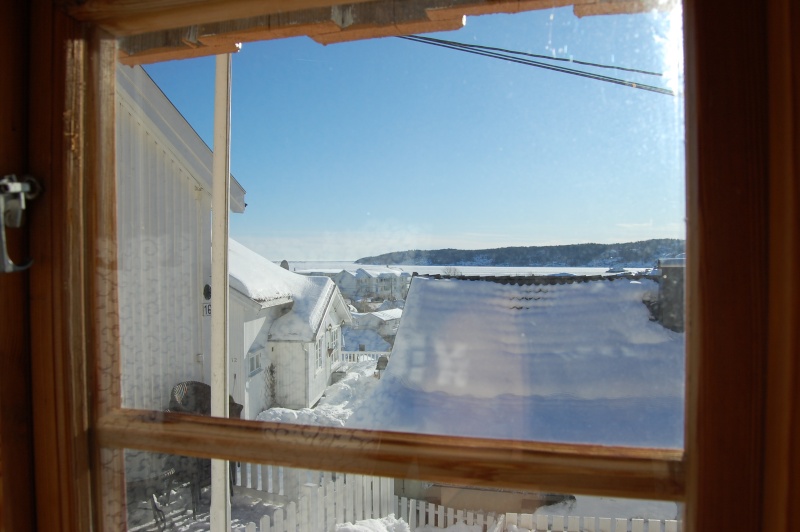 There are some really nice and huge trees around here, and Ill see if I can get some pictures later. Do you have to get permission to post images of trees on other peoples properties btw?
This first one is taken one year ago. Just on the top of the mountain I live by. Its not far to go and this place is fileld with nice places to walk.
The person in the tree is the young woman I live with.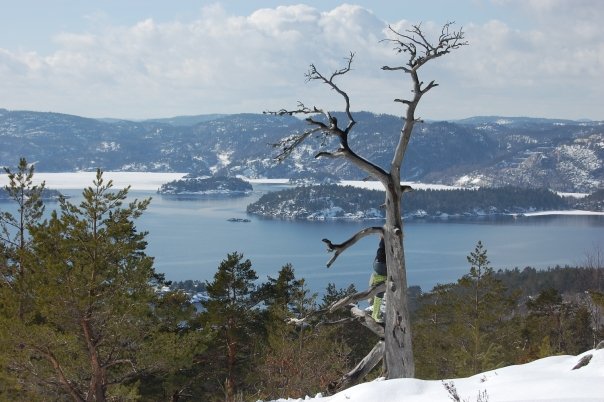 Cant find any more pictures of that are atm, but Ill take some when it stops snowing, so you can see something.
So thats all for right now. Hope you like it so far.

Storm

Member





Lovely to see where you live, Storm.

No, you might need permission to take the picture if it means going on their properrty, but once taken it's OK to post them here.

_________________
"It is not the strongest of the species that survives, nor the most intelligent. It is the one that is the most adaptable to change." - Charles Darwin.

Kev Bailey

Admin





Lovely, Storm.
OUR cats have more sense than to go outside in the snow.

I'd love to see more.
_________________
Jim Lewis - lewisjk@windstream.net - Western NC - People, when Columbus discovered this country, it was plumb full of nuts and berries. And I'm right here to tell you the berries are just about all gone. Uncle Dave Macon, old-time country musician

JimLewis

Member





Beautiful countryside Storm...and that Sara...the spittin' image of Eliizabeth, who was "our" constant companion for 17 years...

Pat…mounted on my trusted stead, riding off wildly in all directions…

bonsaistud

Member





"I'd love to see more.

_________________
Jim Lewis - western, NC - I HATE SNOW!"

Kinda ironic!

I will update a bit soon. But I wont take the time to try and get good pictures as long as it keeps snowing like it does.
Gotten about 30cm snow this week. and now its going even harder. Now the showel is broken..

Storm

Member






---
Permissions in this forum:
You
cannot
reply to topics in this forum