Hi all.
Today I made restyling Juniper.A friend bought it in spring 2007 as an import-material. First styling in November 2007. Today I decided to change the concept - front view.
after first styling 2007
before restyling 2010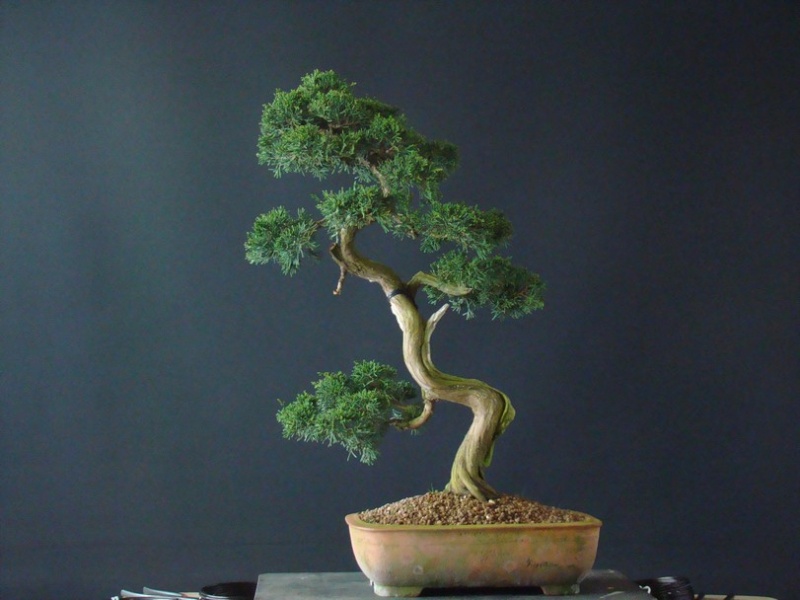 after restyling 2010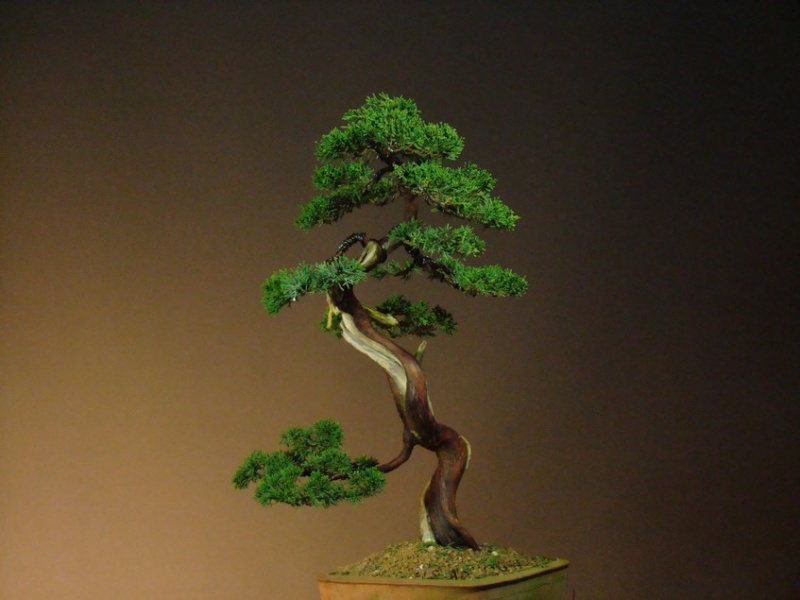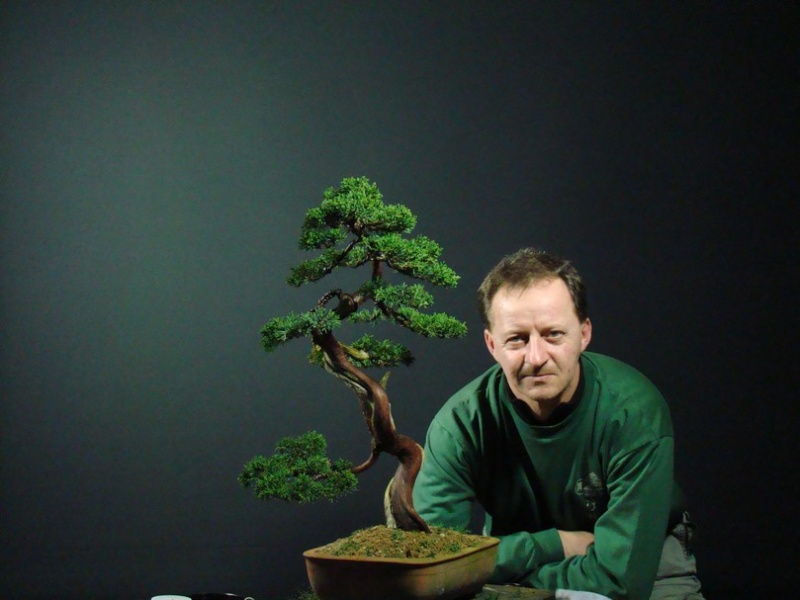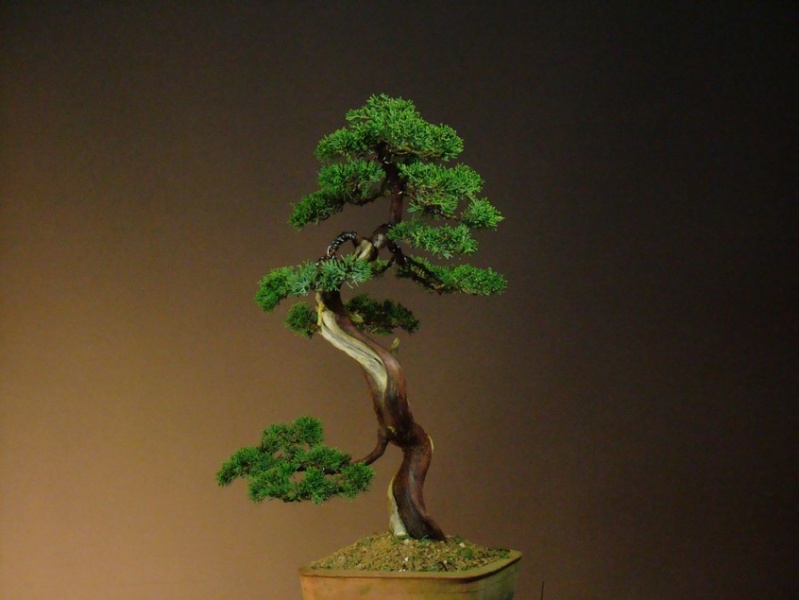 more pict.:
http://www.bonsaivigi.cz/fotoalbum/techniky-tvarovani_-pestitelske-postupy-a-vyvoj/juniperus-chinensis-sargentii---2007---_m_skrabal_
Pavel

Pavel Slovák

Member






Walter Pall

Member





Hi Mr. Walter, thanks for virtual. Yes, I modified the same for a friend.

It is offered on which option we discussed.In reality, the left lower branch very impressive. Who knows, maybe a year ....?

( Cut in two seconds - new restyling)




Pavel

Pavel Slovák

Member





Walter Pall wrote:

how do you like these?


I much prefer the first option, to me it has a much better balance. The second one looks a bit as if the tree had caught his foot under a carpet and was struggling not to fall.
It's of course because you have (virtually) cut the first branch on the left. (which, to me, has to be done anyway...)

AlainK

Member





I like the low bottom branch - it make s nice counterpoint and elevates the work to an artistic level and not merely a bonsai.
As usual Pavel has done a great job preparing the tree.

Rob Kempinski

Member





Great work as usual Pavel
I agree about removing the
bottom branch only because its under & on the inside curve, and in
time the base of the branch could swell and spoil the movement of
the nice trunk, maybe even replace it with Jin.
regards Alex

alex e

Member





I dont like the lower branch, it goes against all the others. But the tree is impressive! i dont have any near this.

Arzivenko

Member





Very nice tree pavel. I too like it without the lower branch. It interrupts the rythmn. The tree moves and grooves more with out it.


anttal63

Member






---
Permissions in this forum:
You
cannot
reply to topics in this forum