hi to all,
this is one of my best premna. I acquire this material last late 2008. The trunk is very unusual. Hours of thinking the design will come up and finally i made the decision. Im happy with it and hope you like it.
1st picture taken months after collecting[img]
[/img]
2nd pic the design and virtual [img]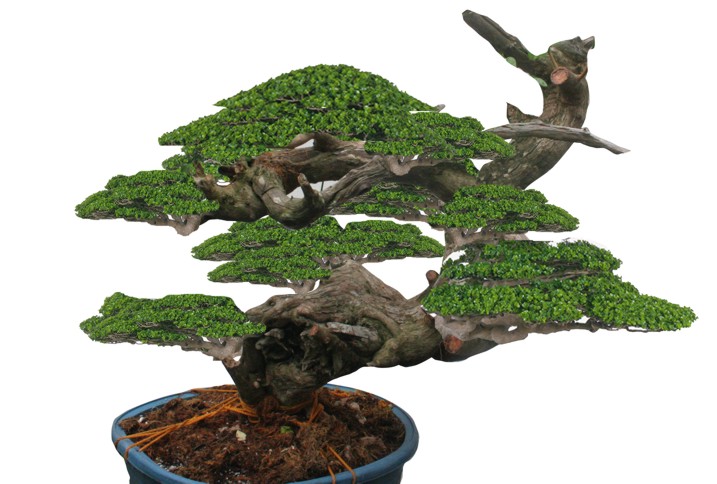 [/img]
3rd pic initial wiring based on the design[img]
[/img]
4th picture. checking the branches before workshop
5th picture growing[img]
[/img][img]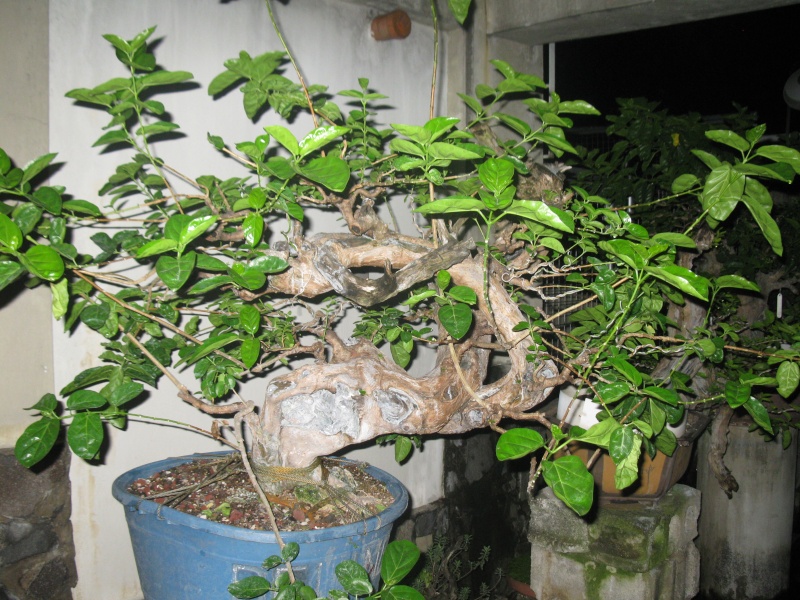 [/img]
6th pic present picture[img]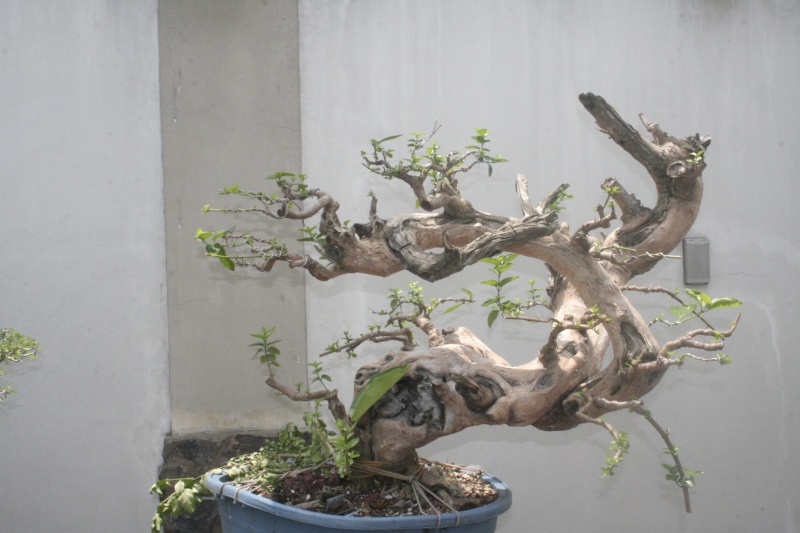 [/img]
and finally the comparison of present pic and the design[img]

[/img]

ogi uyehara

Member





or maybe something like this...
G'day Ogi...

What a stunning bonsai, your virtual...and it looks like you are well on the way with your subject. However,
IMAFMHO (InMyAncientFeebleMindedHumbleOpinion)…it occurs to me that with your virtual you hide too much of the marvelous trunk, and the foliage is overly refined...detracting from the ancient appearance of the trunk. A stunning bonsai nevertheless.

And Myrtle, your virtuals certainly offer other options, although, I don't know how the roots would adapt...how well do Premna roots regenerate?

Further Myrtle, why would you want to change the design that Mother Nature has already dictated?

Again, as always, IMAFMHO…

Pat…mounted on my trusted stead, riding off wildly in all directions…

bonsaistud

Member





myrtle,
thanks for the idea. vey beautiful idea but I think it is not possible, becauase of the roots system will not be possible in that position. but i am open in new ideas and design.

bonsai stud,

Yes you are correct in your IMAFMHO. Its is only a virtual but the the idea is there. Let us see what happen during training if your IMAFMHO will be better.

ogi uyehara

Member






---
Permissions in this forum:
You
cannot
reply to topics in this forum