Hi,I made a web-album on my website from the Noelanders Trophy 2010

You can see it on my website if you click on Album.
And you can see it in full screen in the Album if you click on the above right double arrow

There is a lot worldclas bonsai on this show,enjoy.
Here is the link to it
http://ed-bonsaiwebsite.magix.net/website/#0
Greetings Ed

Ed van der Reek

Member





Thanks Ed, very well photographed and some stunning trees. The slideshow looks great full screen.

Great to see Hans van Meer on his feet again.

_________________
"It is not the strongest of the species that survives, nor the most intelligent. It is the one that is the most adaptable to change." - Charles Darwin.

Kev Bailey

Admin





Awww no, another flash site...

If I can "mop-up" my debts, maybe I'll buy me a better computer later this year, but I'll still be an end-of-the-line internaut (my connection is rather slow where I live...)

But I have to admit that the full-screen slideshow is really great, and the quality of the pictures is excellent too


AlainK

Member





Great trees and thanks for the effort to post!

_________________
"Eschew obfuscation"

John Quinn

Member





I am glad you like the web-album from the Noelanders

And John it was a pleasure to post this excellent bonsai-ten with worldclass bonsai.
Greetings Ed

Ed van der Reek

Member





The best 6 minutes viewing I've had in ages, Ed! Truly inspirational trees, brilliantly photographed.

Thanks for posting so quickly.

Harleyrider

Member





I am glad you liked it Harleyrider,by far the best show I have ever seen
And nice bonsai-friends all over the place there


And I bought a great olive at the Noelanders,this will become definitely one off the best bonsai's in my collection.
I will post it this week.
Greetings Ed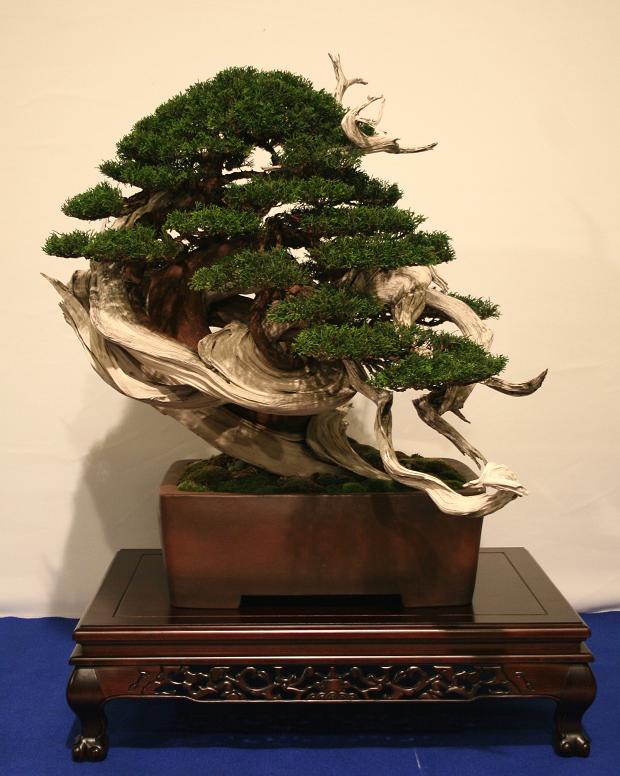 Ed van der Reek

Member






Ed van der Reek

Member





Hi Ed
I've seen your web-album - congratulations!
It was encouraging to see an overview of the Noelanders Trophy XI so soon on the internet.
Many thanks for this!
The Noelanders Trophy has always been a very important event in the bonsai world.
This year's edition has been an overwhelming success with thousands of visitors.
The XIIth Trophy will take place on January 22 and 23, 2011.
We hope to see all of you there!
Christian Vos
Public Relations
Bonsai Association Belgium
www.bonsaiassociation.be
Thank you Christian,it was a pleasure to post this

And I will be there next year,I am already looking forward to it

And Tony,where was my bloody beer



Greetings Ed

Ed van der Reek

Member





Ed van der Reek wrote:Thank you Christian,it was a pleasure to post this

And I will be there next year,I am already looking forward to it

And Tony,where was my bloody beer

Greetings Ed
That beer he gave to me

Regards
Peter

landerloos

Member






---
Permissions in this forum:
You
cannot
reply to topics in this forum