Tom Simonyi

Member





A couple of years later...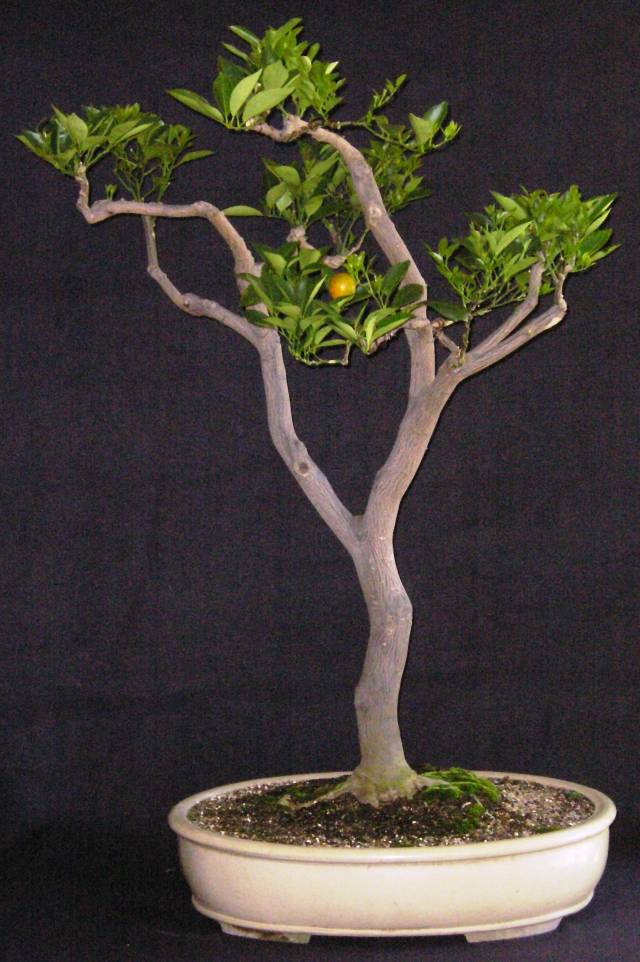 Tom Simonyi

Member





The tree in early 2010.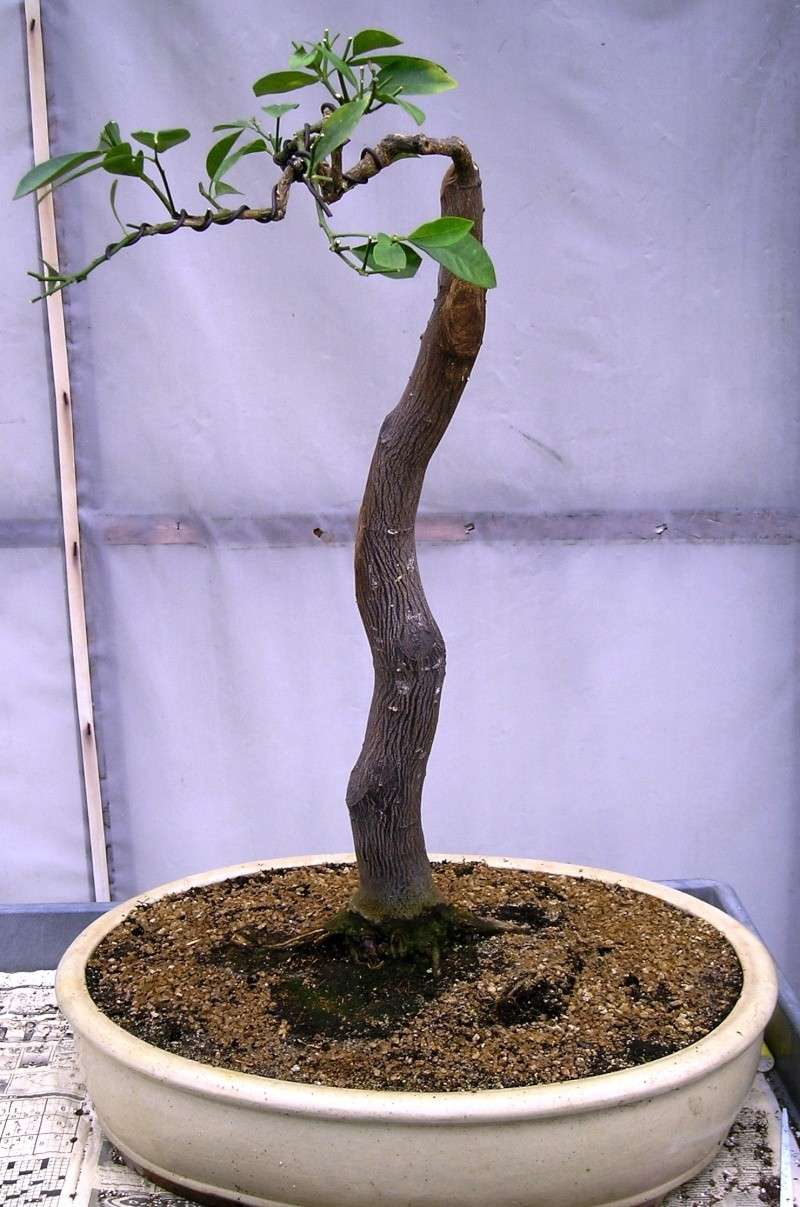 Tom Simonyi

Member





Looks great.

Is that seriously a tiny little orange there? I thought fruit usually don't reduce at all. Or does this species generally produce small fruit?

In any case, awesome tree. Love that bark.

GeorgeJames

Member





You are correct George. Fruit do not reduce. Calamondin actually produce tiny mandarin type oranges no more than an inch in diameter. I have one in the ground I'm growing out for a few years.

Another bonus of this tree is that once it bears fruit, the fruit stay on the tree and keep for almost the entire year. It's a fascinating tree.

EdMerc

Member





Wow Tom; that was a courageous chop! I might have chosen a different trunk line, but I applaud your results with citrus species in West Virginia. I struggle with citrus here in coastal California; I can't imagine the lengths you have to go to to keep them happy in such a cold-winter climate. But then again you have the warm humid summers they love which are only a fleeting fall dream here in San Francisco… So at least you can keep them happy for a few months each year.

Good luck with the Calamondin – BTW since Chinese New Years is coming up you may be interested to know that Calamondins are considered very fortuitous. I think it's because the fruit is on the tree this time of year and resembles gold coins (but I'm no scholar on the subject.)

---
Permissions in this forum:
You
cannot
reply to topics in this forum