I'm attempting to post pics. Should they post I think I managed a few that show the problem fairly well. The leaves are becoming light yellow or turning brown and getting very dry and hard. I have no idea what to do with this. When I got the tree a few leaves were turning that light yellow - there were also a few that I pinched off that looked as if a caterpillar had eaten at them (however, I can find NO signs of live pests of any kind). I have followed a watering schedule and kept a close eye on the soil moisture and kept the humidity tray filled.
Any thoughts at all??? This is the current condition of the leaves... there is also another photo further down taken a few days ago...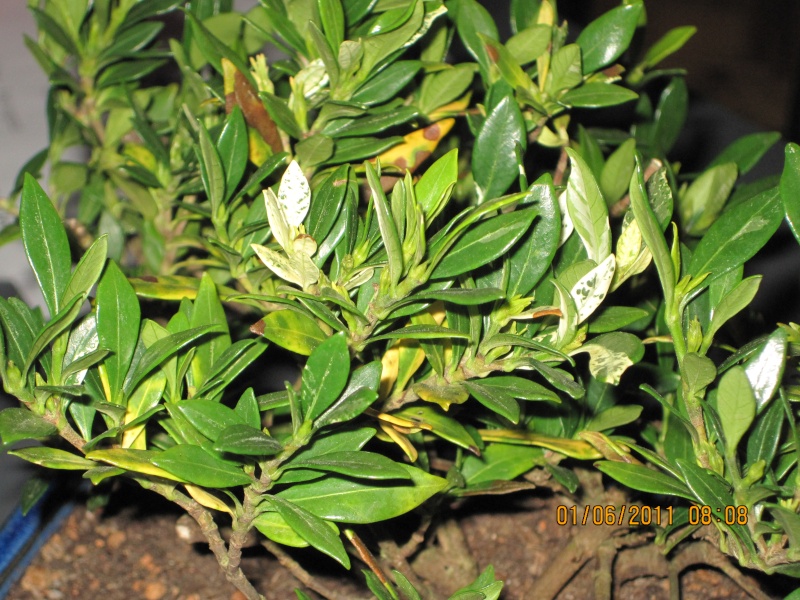 [/url
This Pic is only 4 DAYS before the close up above.
[url=http://www.servimg.com/image_preview.php?i=5&u=14723519]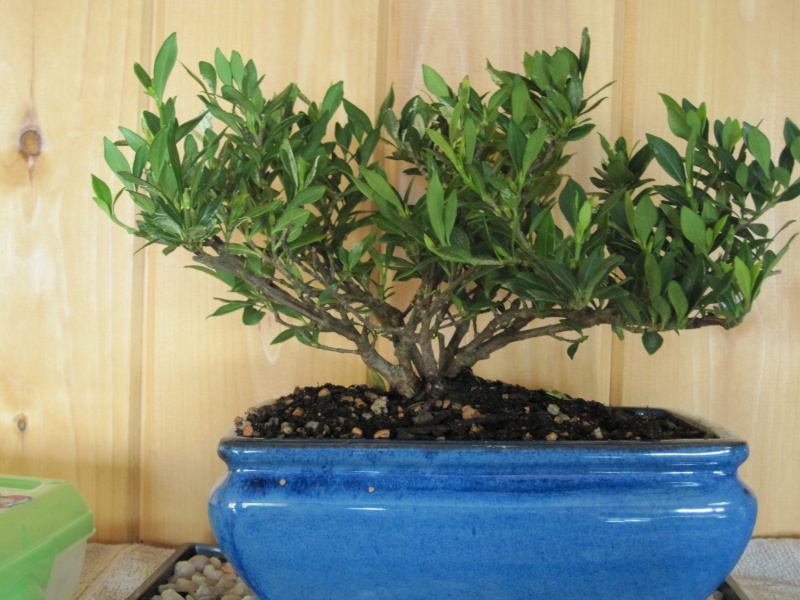 [b]
It's hard to tell what you might have. Maybe Dr. Nina will stop by and help, but it looks to me like it's only leaves that are fairly deep inside the tree, so it may only be old age (leaf old age, not tree).

How long have you had the tree? Where is it being kept? How do you give it light? What do you mean by a "watering schedule?" The soil looks a bit heavy to me. It may stay too wet -- especially at this time of year. The soil also is piled up around the branches a bit too high; that can affect the tree's health.

Gardenia are very susceptible to aphids, whiteflies, and mealy bugs. Especially indoors.
_________________
Jim Lewis - lewisjk@windstream.net - Western NC - People, when Columbus discovered this country, it was plumb full of nuts and berries. And I'm right here to tell you the berries are just about all gone. Uncle Dave Macon, old-time country musician

JimLewis

Member





As a long-time gardenia owner, I'd say this is a problem of a plant that likes cool humid conditions being warmer and drier than it likes. Is that the cultivar 'radicans'? It looks like it, and I've had much better luck with them than with larger-leaved cultivars.
---
Permissions in this forum:
You
cannot
reply to topics in this forum