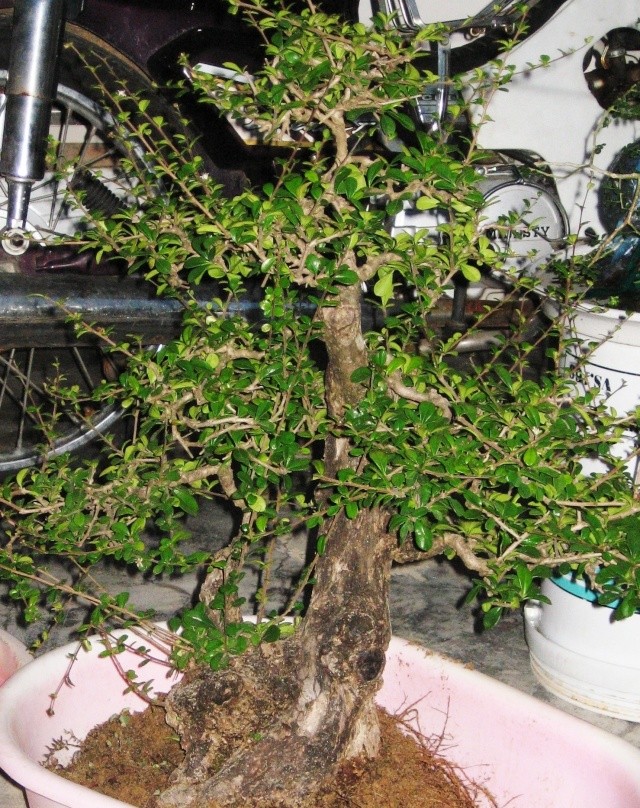 This is the 'tree' about an hour after I started the work. There were so many vertical growing suckers that you couldn't even see the trunk when I bought it. My decision was made on 'feel'. Here the base hasn't even been found.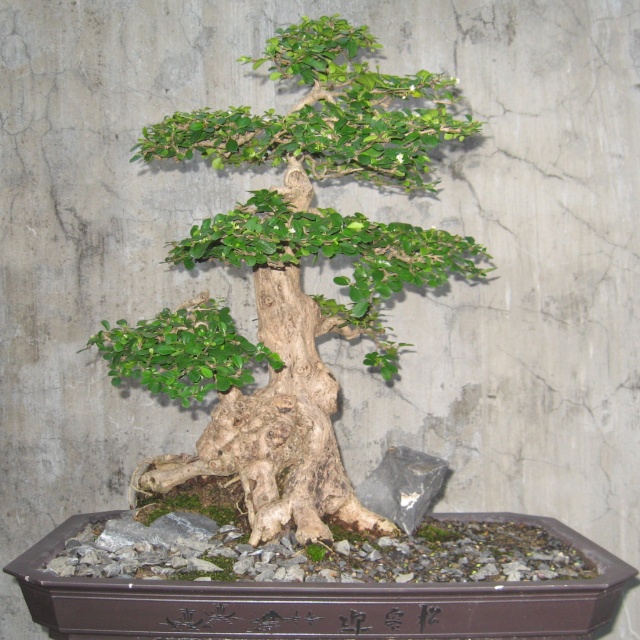 Last week, two years of work. One of these days I'll find a decent pot.
Bob

tuyhoabob

Member





Nice. But what species is that?
Sorry I was having trouble posting. It's a Fukien Tea, 26" from soil to apex, 10" trunk diameter above the roots.

Bob

tuyhoabob

Member





Thought so, something i would like, but dont do indoor trees here! Maybe oneday when i retire to a warmer spot!
Any chance of some other photo angles?
Regards Nick
Bob,
That left root bothers me. Any chance to bend it more vertical to match the other roots? A second tree in that pocket or a rock to hide the angle of that root?
Jerry
www.bonsaihunk.us

Jerry Meislik

Member





Ya Jerry bothers me too, the other 3 faults were easier to hide. I'll try to post a pic of that area, it's actualy 3 large roots in the same spot so it's a problem. There are a few options, a small planting would help among other things, I may also hand make a new pot in the future which would allow me to partially hide that, etc...

Right now I'm grooming and primping for the display, there will be some major changes after Tet. Like I said, it will never be a great tree, just a good one. Being in on the original collecting/styling and the first year or so of developmemt wouldn't have hurt either. A large lack of Bonsai finesse' here LOL.

Bob

tuyhoabob

Member






Jaco Kriek

Member





No thanks Jacko but thanks, I like the proportion of the tree as it is.
Jerry...here are a couple of pics of the problem root area.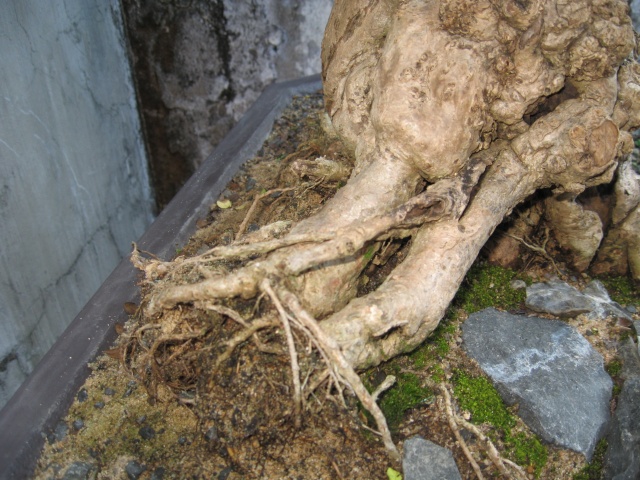 It was a combination of the tree leaning back and me leaning it foreward to better position the trunk--not being able to find a pot that was big enough and deep enough without being too deep (decent pots are a problem here). There may be a little planting there in the future--or--maybe a hand cast pot a little deeper--or--who knows. All after the Tet display.
Bob

tuyhoabob

Member






---
Permissions in this forum:
You
cannot
reply to topics in this forum