I recently visited a friend's farm in the province of Kwazulu-Natal in South Africa and photographed these Ficus Nalatensis trees growing on the "kraal wall" of the cattle enclosure. My friend says that since he can remember as a small child the trees were there.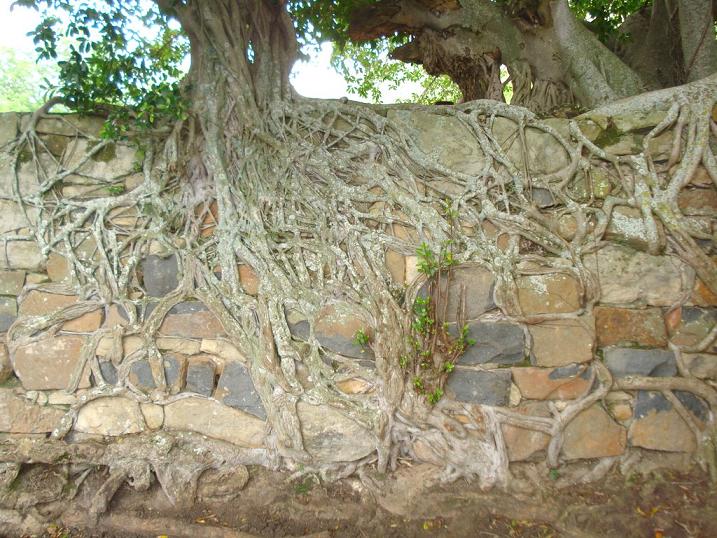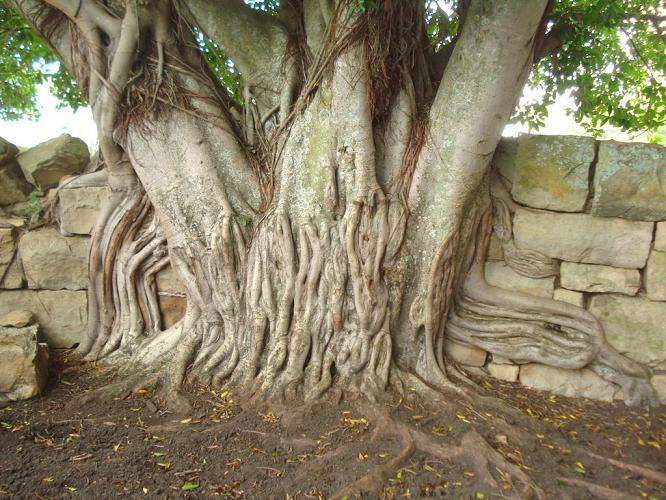 Jaco Kriek

Member





Nature is amazing. Humankind has a long way to go.
Thanks for posting these amazing works of nature over some human concrete.
CJ
http://newzealandteatreebonsai.blogspot.com/

newzealandteatree

Member





Just incredible shots you took of ficus root over wall style. I saw a number of ficus just like this in several small villages(Parati, Angra dos Reis,and Da Tijuca forest) in Brazil when my daughter lived in Ipanema. Funny, went 7 times and rarely saw Florida(US 1) cloud type banyans. Maybe it was just places i went. Thanks so much for posting these. There is beauty in something so invasive in nature. Dustin Mann
Impressing and a little scary too. Dont fell a sleep up a wall

Regards
Morten
G'day all,
Just registered from Australia, Melbourne, currently 36° hot & dry, long time visiter first time poster.
So mind blowing how fast those trees grow, it must be the only thing holding the wall up. Life in the tropics is so abundant
I've been in far north Queensland 3000 km's from where i live and all you see is life fighting for survival.
I've seen strangler Fig trees, they are these amazing trees that basically grow around other trees and suffocate them.
Inspiring, nature is an endless source

Jaco, your pictures are awesome, thanks.

psymo

Member





---
Permissions in this forum:
You
cannot
reply to topics in this forum