I had some extra time yesterday and decided to go collect A yamadori I have been working in the ground for a few years now. It was a great day and I always enjoy a long walk in the woods and being able to take time to reflect.So here it is in it's beginnings .Comments welcome
This is what I see as a potential front the tree naturally bows it's self this way and the largest branch will need to be removed and turned in to a feature or healed over wich this tree does fairly well.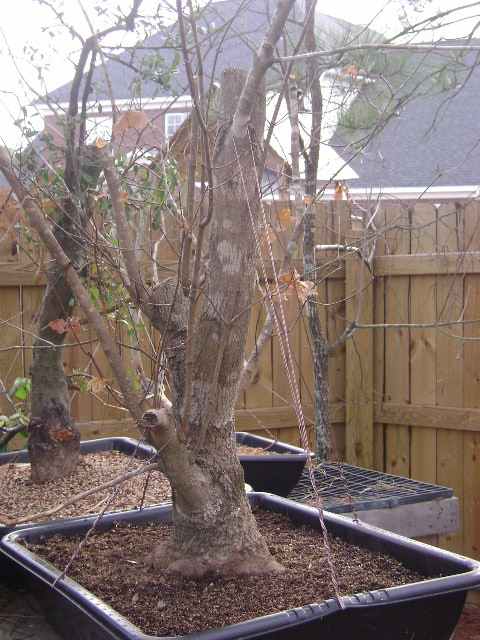 Here is a close up of the nebari fron this side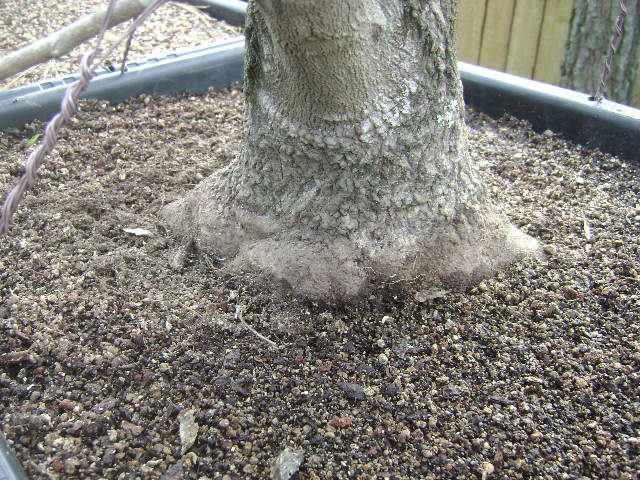 Nice thick trunk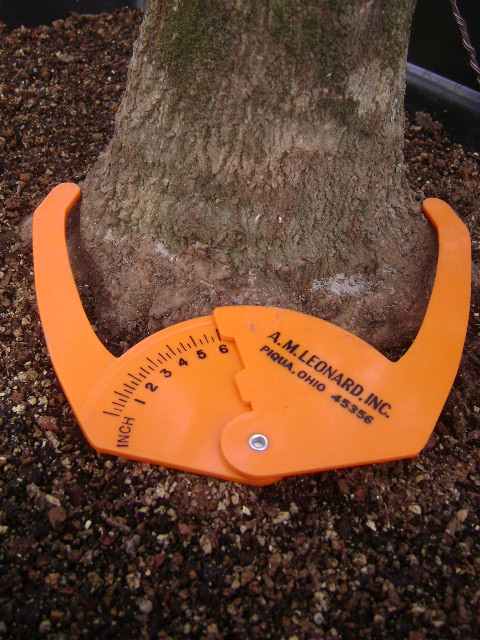 here is another angle and possible front
As you can see in the previous pic the leaves on this species are relatively small to start and will get a little smaller. You can also see the name sake bark starting to have the white chalky patches on it. I also like this as a possible front that way the large branch and scar would be in the rear.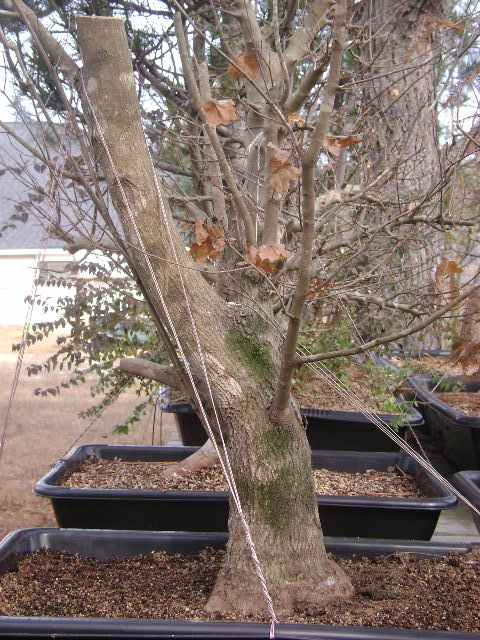 here is another possible front the nebari is the best from this side however the tree feels to be falling away from the viewer from this angle but the 1st and 2nd branch placement is good and with some carving this could show some good taper.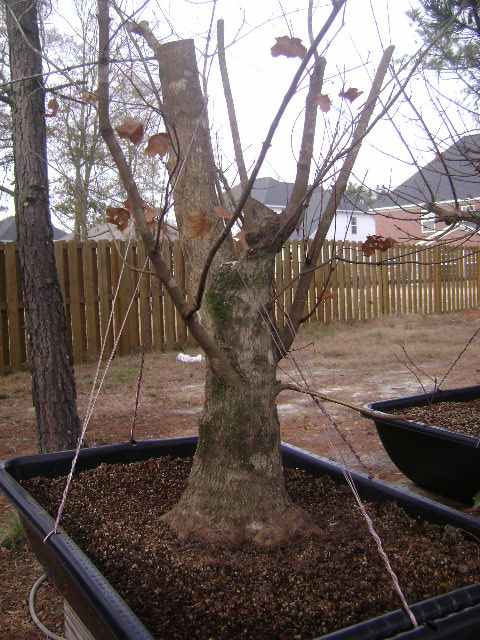 and another angle
And a close up of the nebari from this side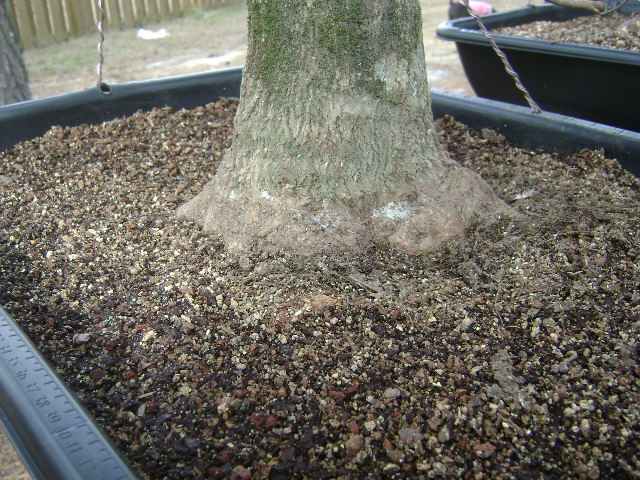 I wanted to collect a few native trees to work on. I feel that is what makes our bonsai so unique is that people from diffrent areas use what they have readily avalible to use as material and these tree should do well since no weather acclimation other than protecting roots in the pot is necessary.We have some very nice natives avalible to us that we need to incorparate in to our collections.But we also have trees that have a pleasing element to them for us aswell wether it be fruit , flower ,or winter intrest.
I think your 6th or 7th pic is the front for you. Either would allow you to have some pretty decent taper and an unbroken trunkline without scars.
What is the latin name for the "chalkbark maple" acer XXX?
Another big one. I hope you're a young man. I'm not quite 40 and I know my big trees are a pain. Moving toward shohin as we speak

Thanks for sharing.
Neil
I like the look of that option but I will have to see if I can overcome the leaning issue It might not be as much of an issue if I remove the upper portion of trunk and angle the tree a little to the front . I am striving for a tree with no scarring visable so that stands to be a good option. I am 32 years old so I have some time to play with b4 I get rid of these or donate them to a arboretum.
The latin name is acer leucoderme.

This tree was almost the end of me. With root ball intact it had to of been close to 60 or 70 pounds and I hiked 2 1/2 miles up the side of a mountian to get back to my truck In the end it was worth it when the end result is seen.
And in the scope of my collection this tree is manageable for one person but my japanese hornbeam is no matter what I do a 2 person tree.it is the only one besides the pinus leucodermis I have that I did not put on the bench myself.
Seth,

Great looking material.

The front you select will depend on how you intend on styling this tree.

If you go with a more traditional style, you would probably want to go with the front shown in the first photo. This view would provide you with some decent movement in the trunk on which you could build your branch structure.

However, if you are thinking of styling this tree in a more naturalistic way, you should select the view as shown in the sixth photo.

I have been working with a closely related variety, the Florida maple (A. barbatum) for a number of years. A. barbatum has proven to be challenge. Like A. rubrum, they do not ramify readily and do not bud back dependably on older wood. One of the other draw backs to A. barbatum has been that the petiole are somewhat on the long side. I have found this to remain true even though the leaves will reduce nicely.

Good luck with your project.

Cheers,
Paul.

pjkatich

Member





Thanks for the input Paul, This species will back bud like a trident maple (everywhere) So that will give me a good idea as to wich way I will be styling this tree.I will have to admit internodial length in this species is a challange also. That is one of the reasons I collected such a large specimen so hopefully I will be able to build a convincing branch structure. This is the third one I have collected and styled the other 2 were talked out of me by a few fellow bonsai enthusiasts.The other 2 were smaller and I have not seen them since sold.
Well spring is here and this tree is back budding like mad all over the trunk.I can already see the internodial length will be a challenge but after a few years of heavy feeding to develop the branches I want i will work on shortnining the distance .One thing I have on my side is this tree is farily large so it would not be as difficult to deal with.Enjoy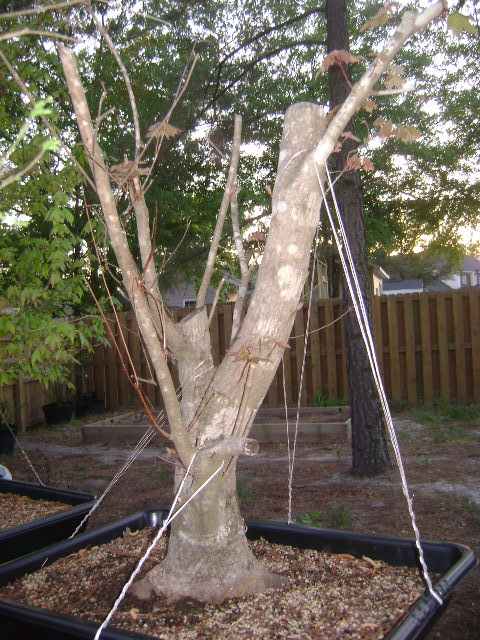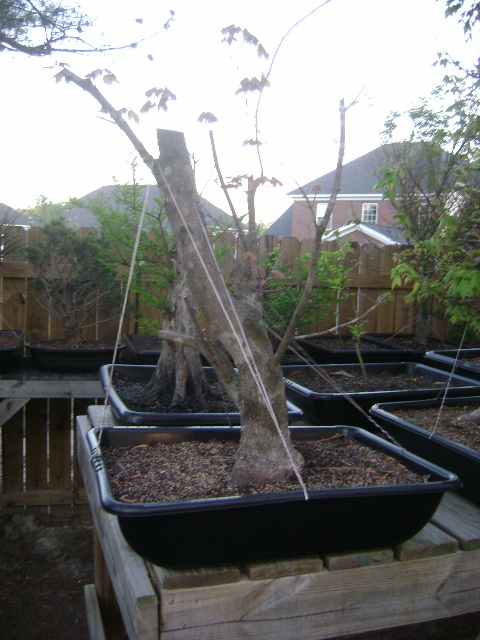 Strangely all the small branches died off and all the new growth is comming from new buds off the trunk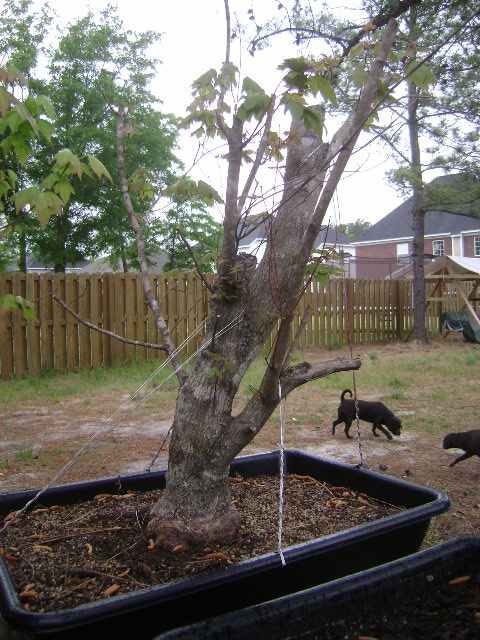 Well this tree has impressed me within a very short time .I have been agressively feeding all of my collected trees and they have responded very well just look ansd see.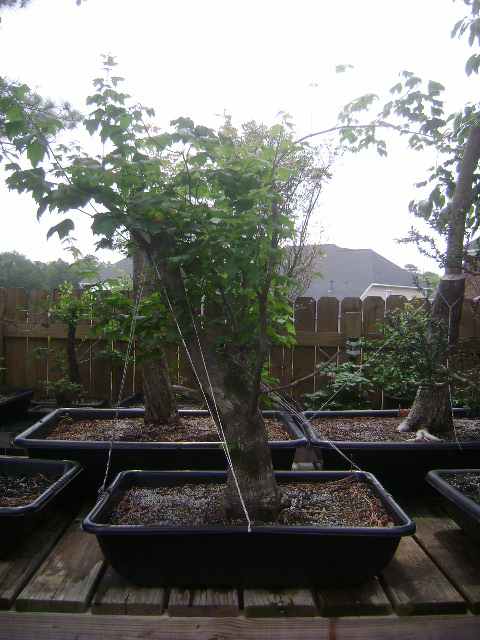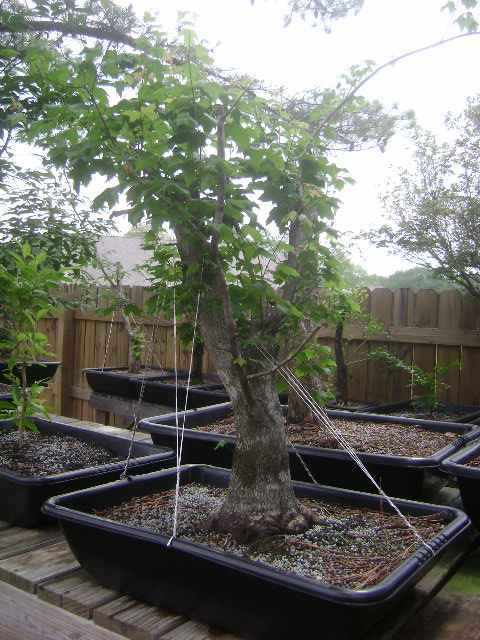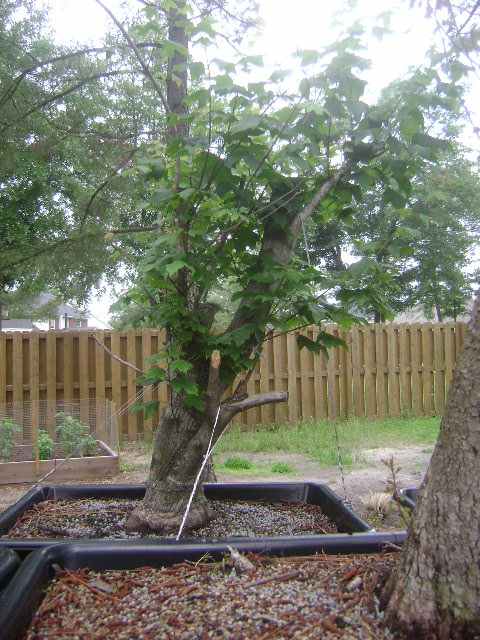 At this rate I will be needing to wire some of these this july .I will just guy wire them not wrap the branch b4 they get to big and brittle.
Seth,

Your initial post was in December and you said that you had collected the tree the day prior. Do you experience any problems collecting this late into the winter? Do you worry about that at all?

Thanks,
gax
All of the trees I collected last year in december survived and thrived this year except the katsura.I am going to collect another chalk bark next week.

---
Permissions in this forum:
You
cannot
reply to topics in this forum