Hi all, this has been my first year in Bonsai and I have a newbie question about my Cork Bark Chinese Elm. It's late October here in Wisconsin and we've recently had three or four nights that got down to 28F - 33F. I feel like my trees should be pretty much in dormancy by now and I'm ready to bring them into the cold frame I've built in my unheated garage. My question is, my Chinese Elm has not dropped a single leaf yet and I'm wondering if I should put it in the cold frame in full leaf or if I should remove all of the leaves first. Thanks in advance for your help. Dan
Dificult. Leaves are a great place for fungus to develop once they die. How cold will your coldframe get, and is it light or dark?

If it is light and temps do not drop below freezing I would leave them on. ELse remove. But.. I do not use a coldframe!

leatherback

Member





Thanks a lot for the reply. The cold frame will be dark since it's basically a 2" thick styrofoam box 6' tall by 3' wide by 2' deep with a set of storage shelves inside, with a small heater, thermostat and circulation fan. Planning to keep it as close to 35F as I can. You make a good point since all those leaves will be serving no purpose other than as a fungus and pest attractant. Should leaves be cut off at the leaf stem or stripped completely off the branch? I'm not clear if I'll be doing any damage to next year's growth or not. Thanks (I'd send pics but haven't figured out how yet. I use Google photos so might have to copy the pics to my desktop first.)
You can probably leave your elm out for a while longer, until it drops its leaves. I have a cork bark elm and it has already been exposed to several nights near or even slightly below freezing. It has just started to turn yellow the past day or two (meanwhile my maples have been in full color and are dropping leaves). I usually leave most of my trees out until around Thanksgiving, unless we experience a harsh early cold spell. You are in a colder area than I am, but you've probably still got some time. If you get a really cold night or two bring it into the garage or someplace sheltered, but you do ideally want it to drop all those leaves before you put it in storage.

I will say, though, from what I've heard some Chinese elms are reluctant to shed their leaves. If yours turns out to be one of those, then you'll either have to put it away with leaves on, or remove them by hand.

coh

Member





Thanks coh, yeah we're pretty much the same here. Maple and Lil Miss Kim Lilac have lost 80% of their leaves. Next several days calls for mid 20F's at night and 40F's during the day so I think I'll give them more time like you suggest. Maybe bring them into the garage at night. Falling victim to the bane of most bonsai newbs, impatience! Thanks again. Not sure if I did these pics correctly, still learnin'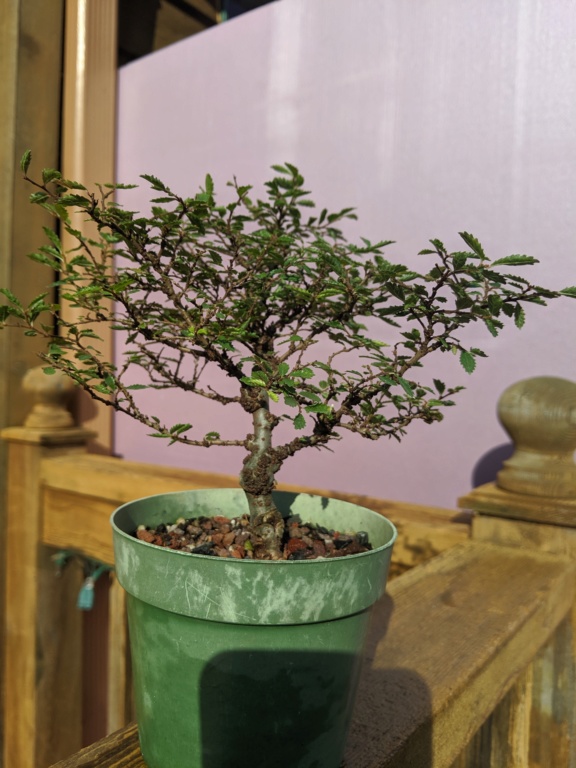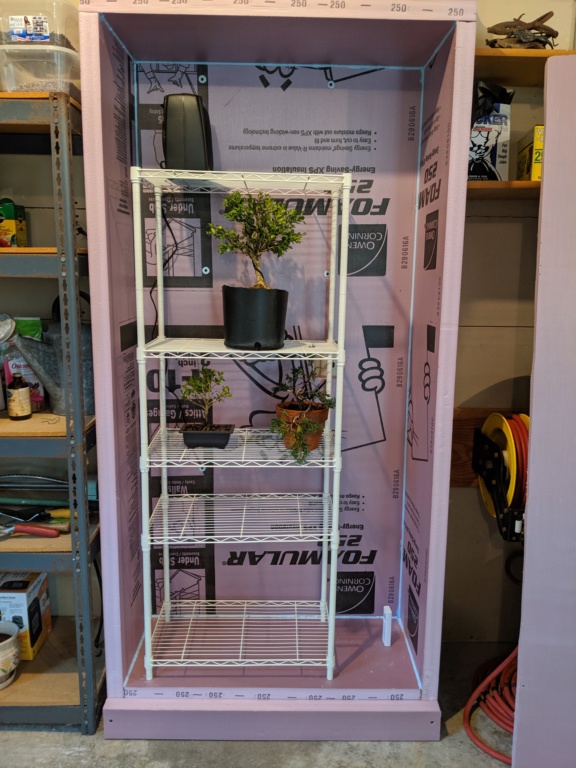 ---
Permissions in this forum:
You
cannot
reply to topics in this forum