Hi,
first quick intro. I'm from Europe but live for 12 yrs now in Singapore. I'm a noib in the Bonsai area but past few weeks I read a lot.
For Christmas I bought 2 bonsais for my son (15yrs) to aporeciate something different than tech. The mini fivus so far is doing fine, the shui mei (wrightia religiosa) though not so much. Plan was to keep both indoors where my son has a good morning sun. I have moved the shui mei to the balcony. Within a week the leaves started to curl. The mini pot had pretty much no soil left. I figured it's not geeting sufficient watering. So I moved it out, repotted, removed all the (dead) leaves amd started watering mornings and afternoons. But not much is happening in the last 1 ½ weeks.
Appreciate some advice whether this little one can be revived.
I have another much younger shui mei and the last 3 weeks it showed some nice growth but am scared to touch it

. Though I have a feeling I should cut down the top reght long branch. Also on the left side are 2 very close thin fresh branches,; would it be ok to twist and wire them so they can grow together ?
Thanks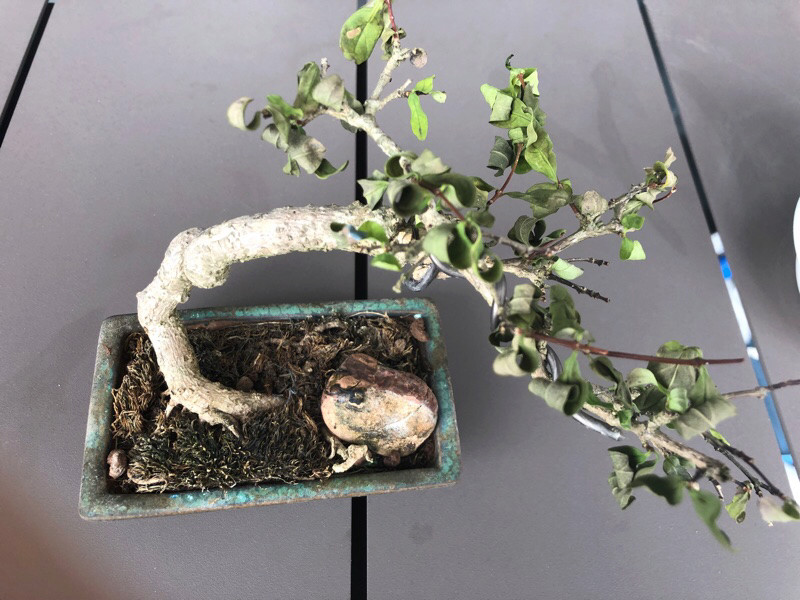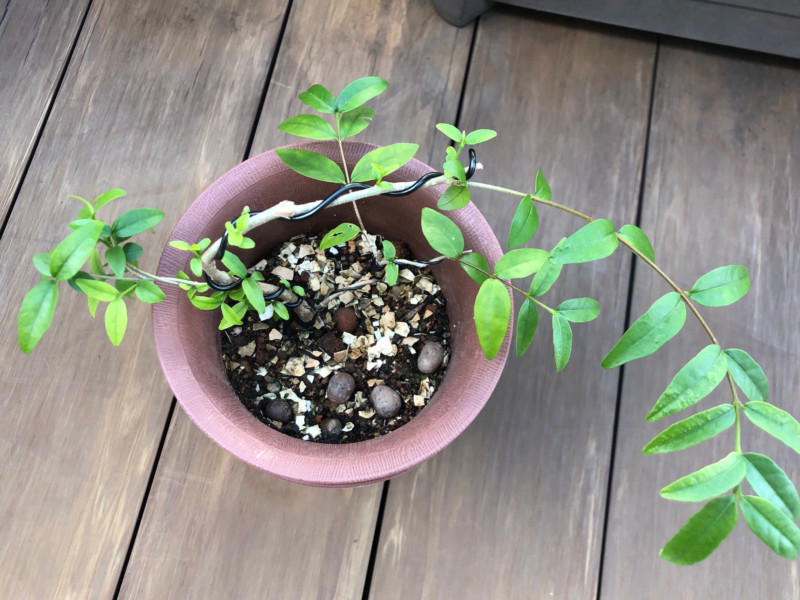 I'd suggest taking the leafless plant back indoors, and put it back next to bright window; remove it from the pot and put it into a glass of water with the roots in the water. You can also cut or scratch some branches to check if there is still some green cambium, which would indicate that there is still some life in the plant.

As for the other plant, let it get used to its new environment for a few more weeks.
Thanks Subra for replying, will try that.

Sent from Topic'it App

---
Permissions in this forum:
You
cannot
reply to topics in this forum