I am posting this mainly so I can have an easily accessible place to update with progression pictures as it is my hopes that this will one day become a special tree. This post will be long and include the back-story, leading up to the fall of 2018. Subsequent updates will of course be more brief.
I had just started Bonsai and in a particularly warmish December of 2012, it was found in a hedge that was to be removed by the owner and permission was given to dig it out.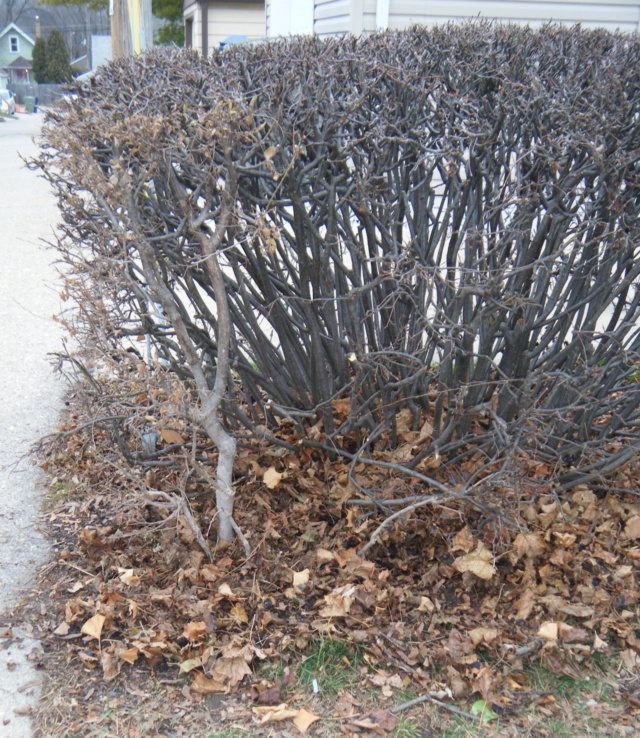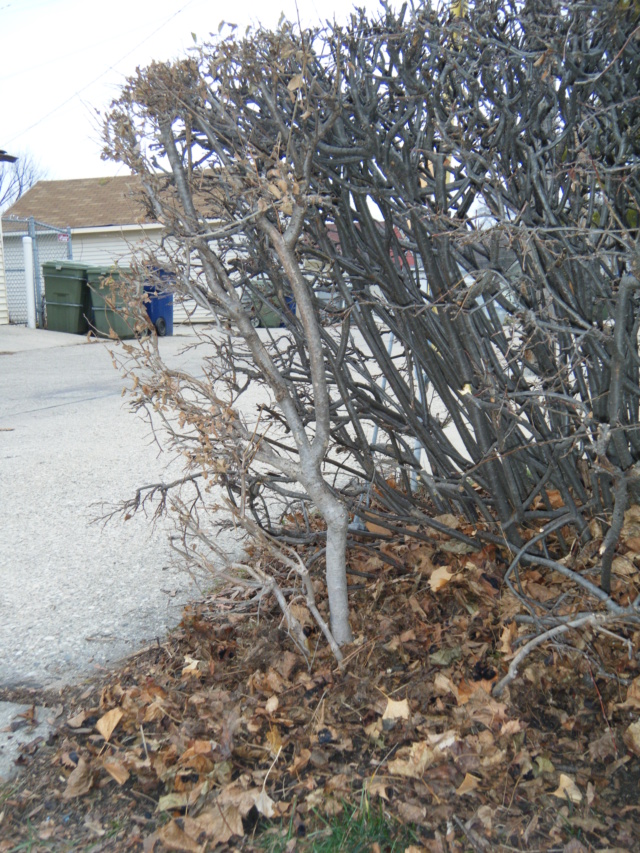 And into the garden she went with the immediate plan of using her as mother-stock, air laying off all the interesting bits (and several killer little trees were obtained)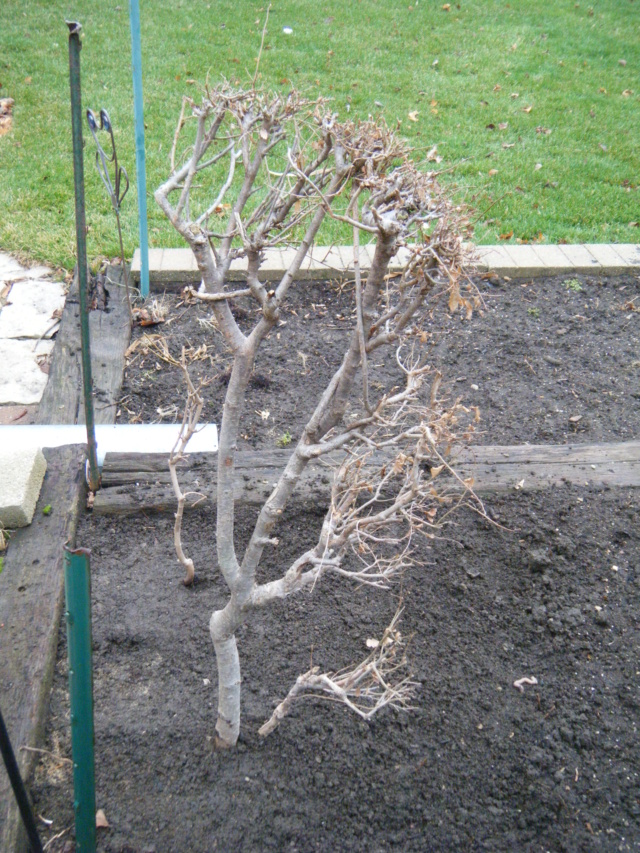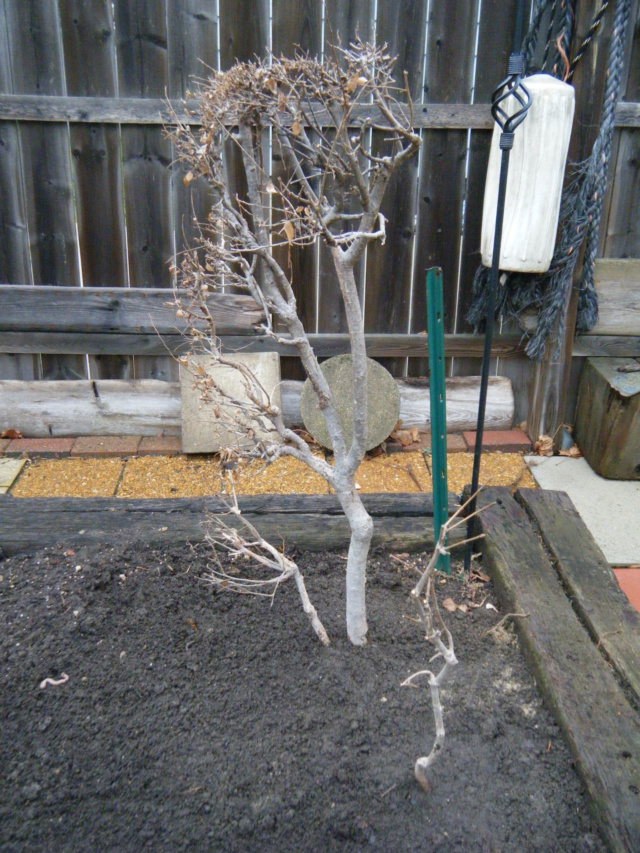 And she was allowed to just rip....
after some air layers a couplafew years ago.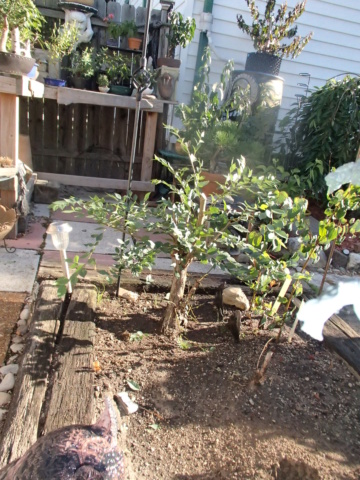 a couplafew air-layers:
(these 2 are were among the ones i parted with and a couple friends and are developing theirs nicely)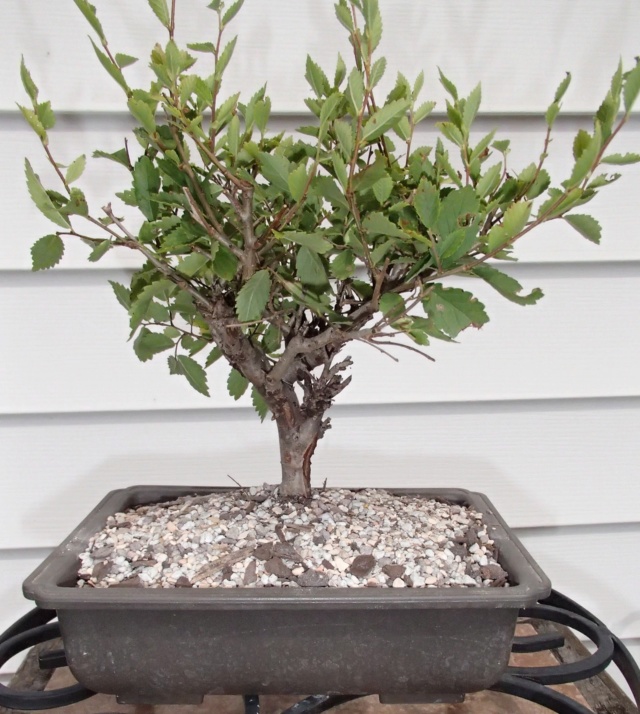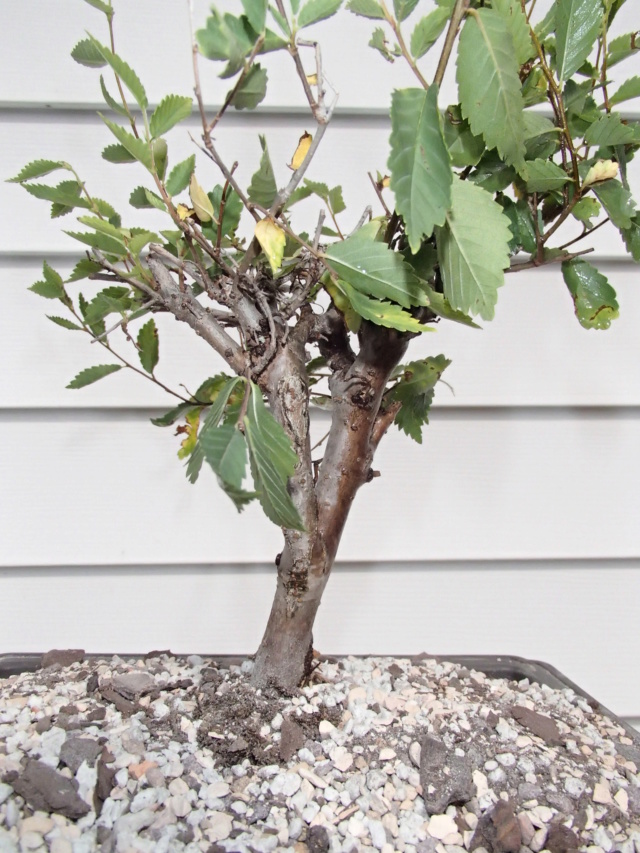 This one I kept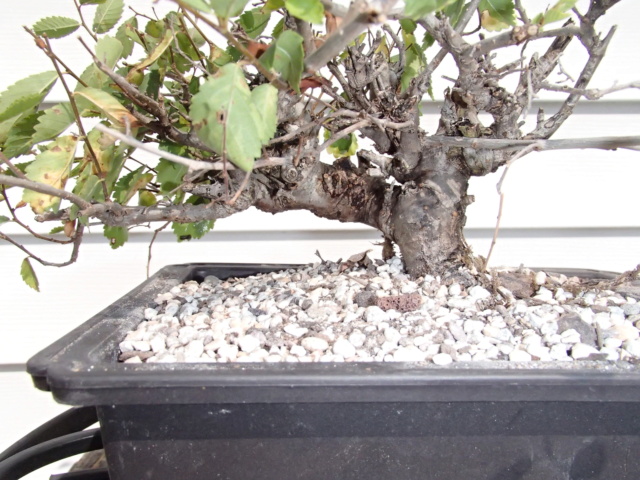 Fast forward to spring of 2018 and it was decided to dig her up.
Even though I did root pruning while ground growing, or maybe because of doing so without a tile or anything under it (a reminder that I was brand new when I collected it), I had to go into a deep pot for this initial potting...
spring 2018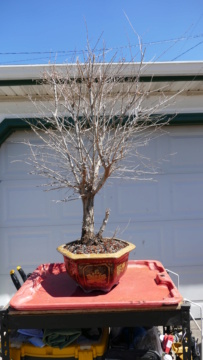 late fall 2018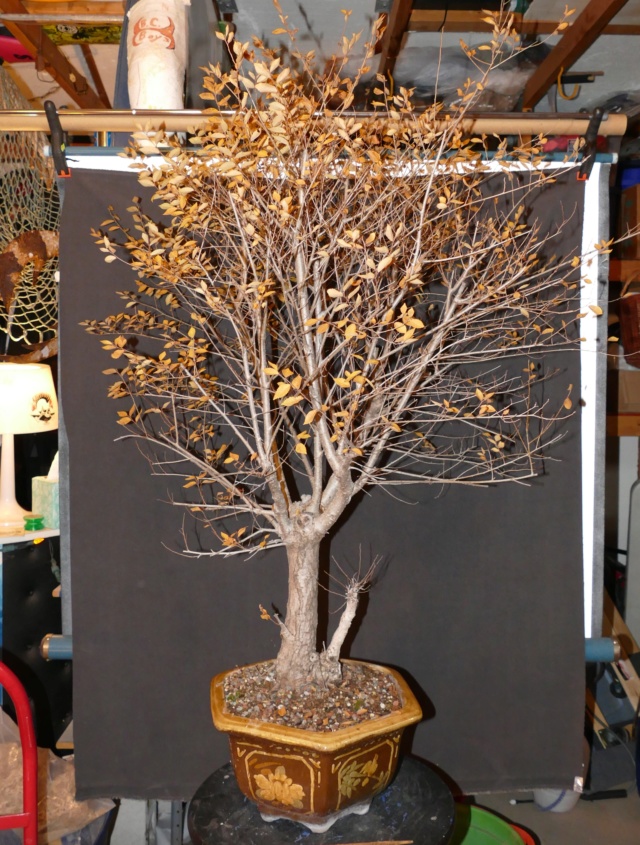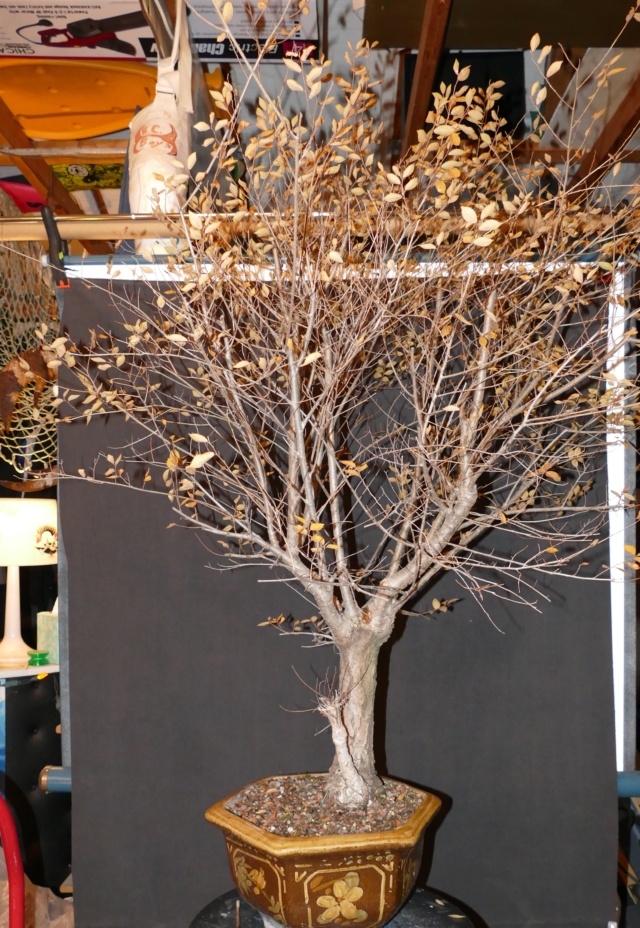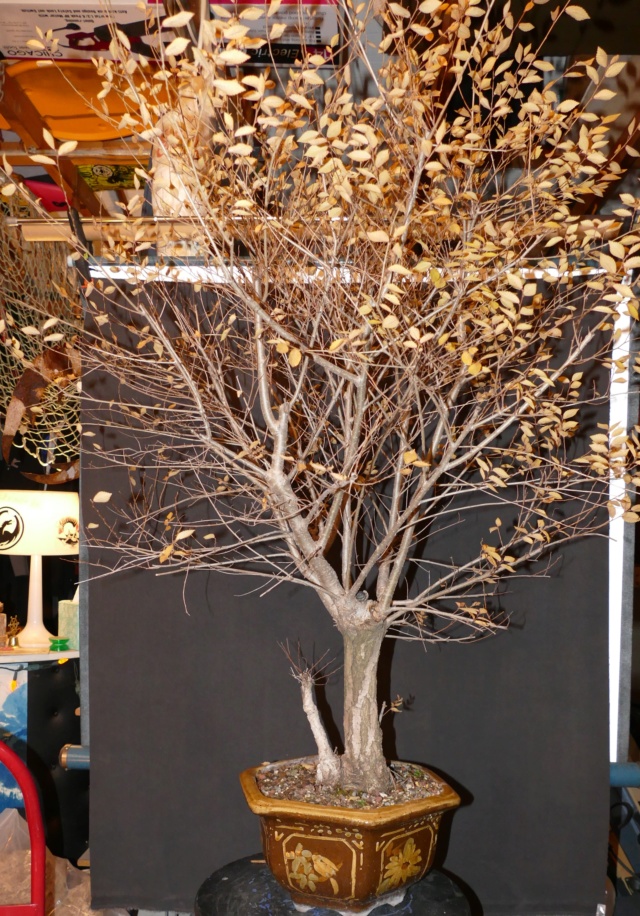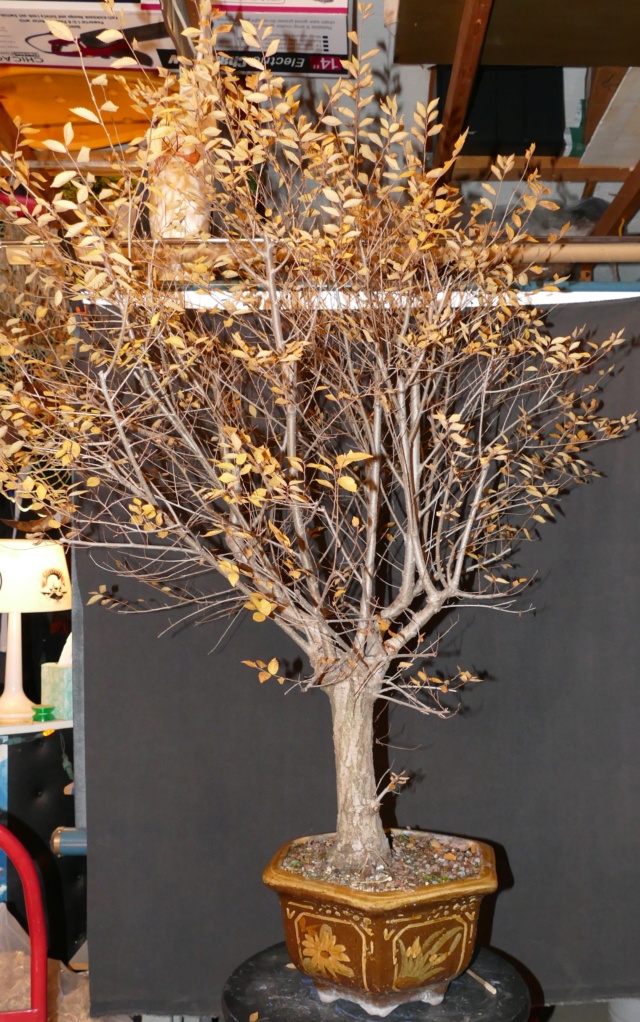 And the first cuts... I took alot of thought and I hope i made informed choices...  
But just to be safe, I kept the branches in case I want to cut them back on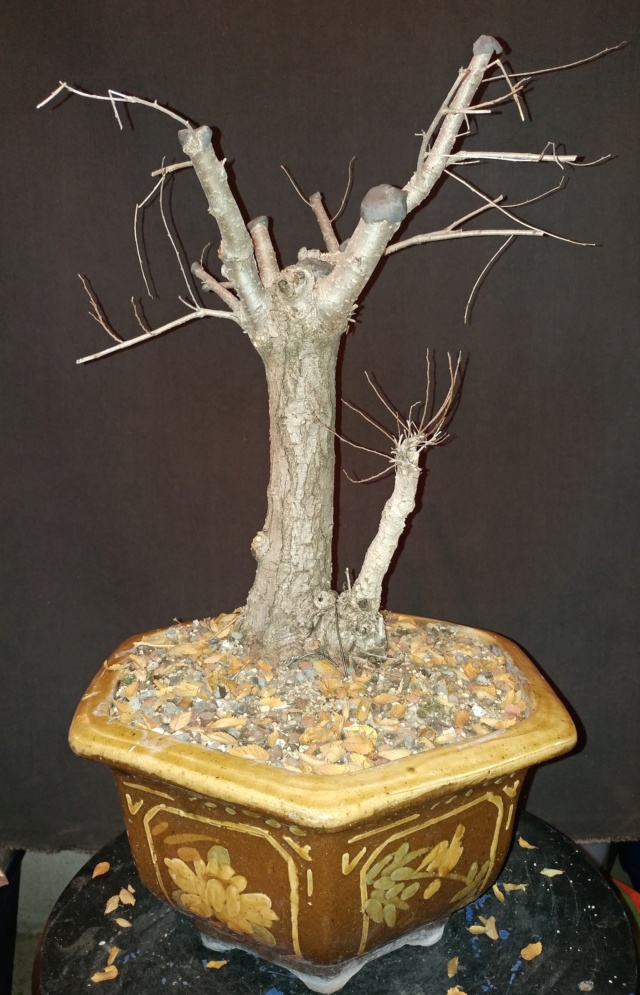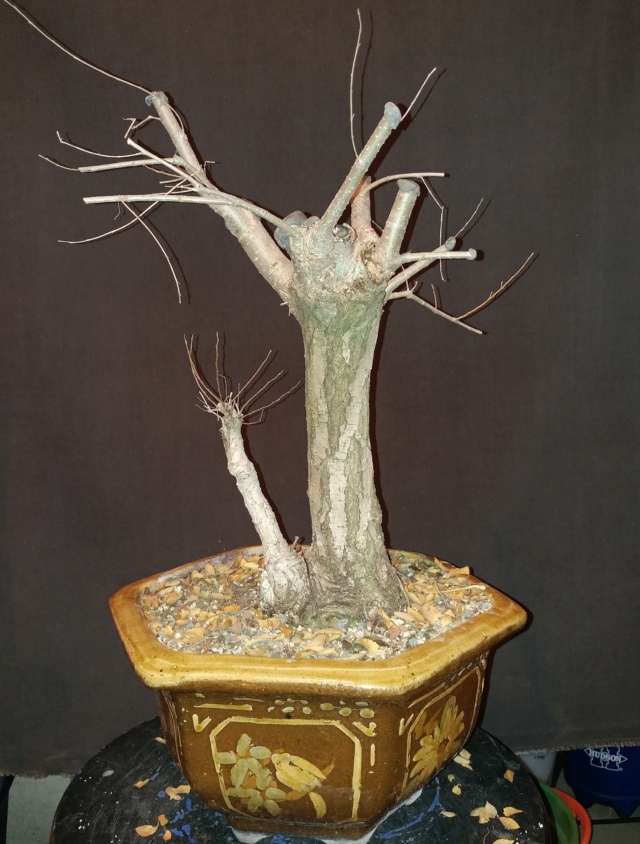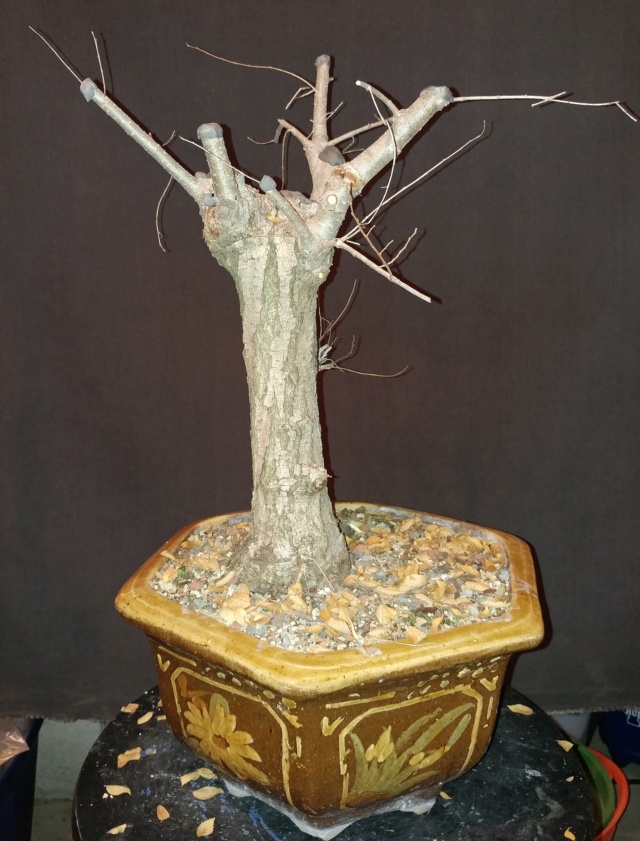 Th-Th-Thats all Folks  

for now...
_________________
AAC Original Milwaukee Wi. Chapter - North America
aka beer city snake
http://wiscobonsai.com/

Kevin S - Wisco Bonsai

Member





Nice piece of material Kevin. It's certainly grown well in the ground!
I like the main trunk with that smaller trunk coming out of the base and the bark is starting to look really nice too. I'm not so sure about the section where the branches emerge from the top though. Obviously there is some inverse taper there and also a lot of wood between the branches which are quite thick and very straight.
Are you thinking of a broom type top or hoping for new growth lower on the trunk?
If it was mine I might be tempted to reduce the number of branches/sub trunks and to carve out some of the excess wood between them. Then again, you could cut the top off all together and maybe start again with new shoots that could be wired for movement?
Of course it's not mine so good luck whichever way you take and please do keep us updated.
By the way, I'm no expert but from your photos it also looks more like a Zelkova Serrata than a Siberian Elm although I may just be exposing my woeful ignorance there  

Regards
Richard
PS I have a collected Elm which is rather similar to yours, I'll have to dig out some photos and post them.

Richard S

Member





Thanks for the input Richard...
Yes, there is that bit of a bulge up there... that will be addressed with reduction by carving and further removal of material in the hopes of making an acceptable broom style.
When it was in the ground, I should have been planning for the future of the mother stock rather than concentrating so much on the airlayers.
But Peter Tea was over the year before and he suggested I go broom with it and did not think the issue was insurmountable.
I am also of the understanding that
some
bulge
can
be acceptable in a broom

Regardless though... like i said, some efforts will be made at reduction as time goes on.
re: the possibility of it being a Zelkova, I would like it if it was, but I dont think they are very common in my area
(but like you, I could just be letting my ignorance show

)
_________________
AAC Original Milwaukee Wi. Chapter - North America
aka beer city snake
http://wiscobonsai.com/

Kevin S - Wisco Bonsai

Member






---
Permissions in this forum:
You
cannot
reply to topics in this forum