Hello community,
I am a brand new Bonsai enthusiast, I've been wanting to get into the art of bonsai for awhile and finally made the jump. I bought a ficus a few days ago but I don't know what species it is. Help! I'm super excited to get started.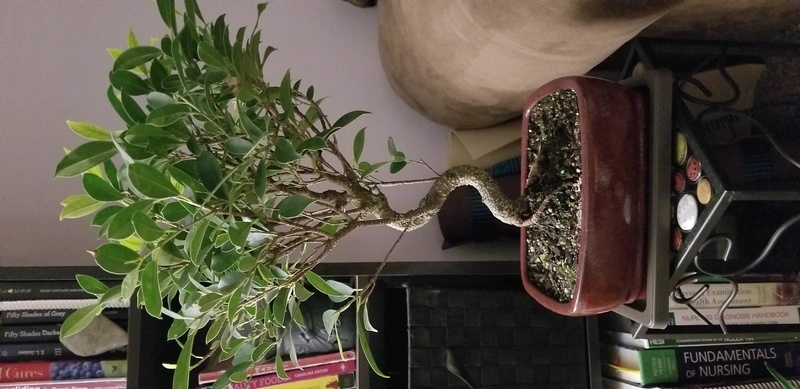 (Hopefully I added this picture correctly)

nathan33

Member





Hard to tell, because the picture is side ways, but it looks like a Tiger bark Ficu`s Benjamina . If the trunk has dark rigs on the trunk, that it, if not just Ficus Benjamina .
Sorry I just found a great book on Ficus, the name is Ficus The Exotics Bonsai, by Jerry Meislik.
The Mid-West Bonsai Club had him as a guest speaker last summer and He styled a very large and old fig tree.
The book id avertable on Sone Lantern website and also Amazon. This the best book on Ficus, and it will help your ID> your fig
Great thanks! I'll pick up that book and go from there.

nathan33

Member






---
Permissions in this forum:
You
cannot
reply to topics in this forum