Never tried one of these before but my brother in zone 5 has some big ones in his yard and I always thought would be beautiful as bonsai. The day before yesterday I found some in the $7 dollar range at Home Depot and bingo! Found one with trunk movement that I liked. I posted this on another forum but I'd like all the feedback and advice I can get since I'm newly getting into bonsai after about a 25 year hiatus.
Here's a photo of the tree exactly as it was when I picked it up, with nothing done to it. I know it's a lousy photo, my apology.   I don't plan to repot until after we move in May.  Most everything I own is in storage until then and not available.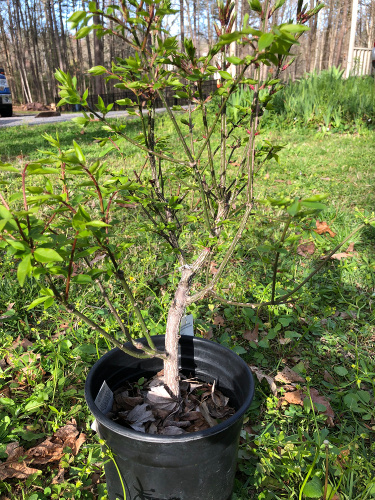 The lower photos are of the tree after some careful pruning and wiring.  It is really easy to knock off the buds so great care is needed. The branches are really not easy to bend and I do not want to damage them, so I only bent a little bit here and there to try and soften up some of the harsh straight lines. This has to be done while the branches are young and supple. I will try to bend some of them more once it's had a month to relax from the initial wiring. I have left unsightly straight stems around the apex on both sides of the higher section as sacrafice branches which I will cut out later - they are already getting too thick and hard to bend. I will need them to help thicken up the trunk and I may be able to coax some lower buds to come out on them.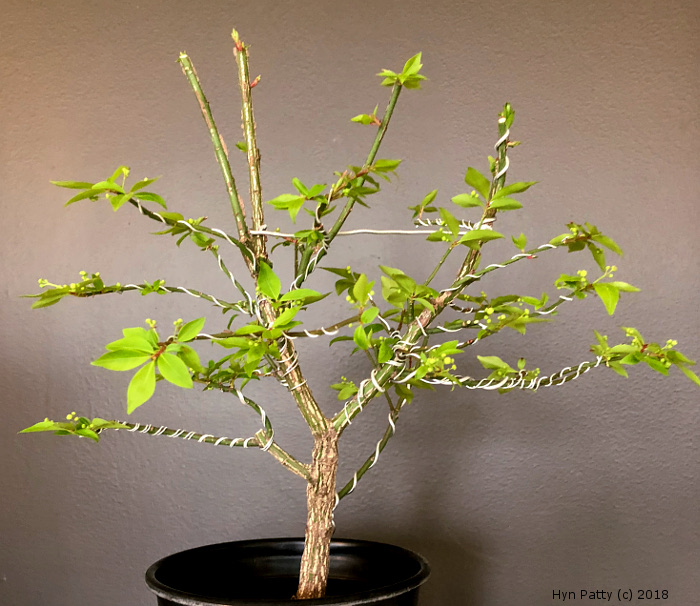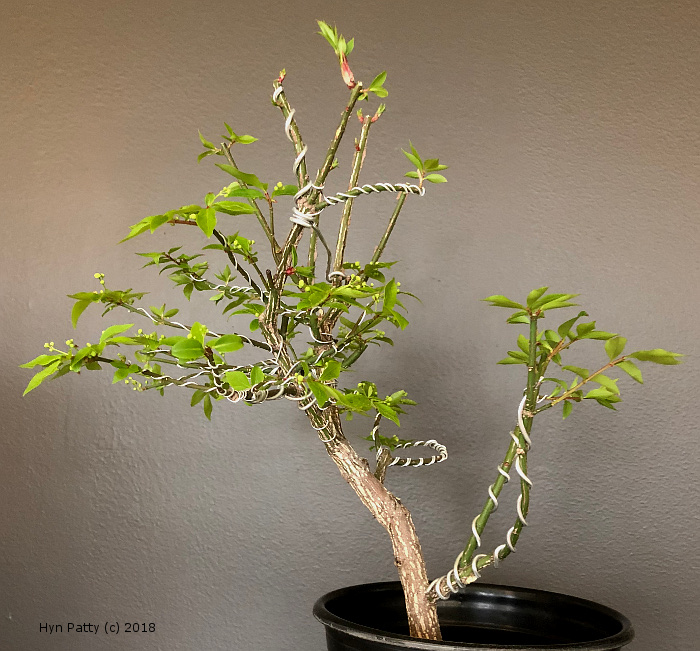 The rest of the tree is coming along - though I am not entirely certain what I am going to do with the lower double branch section. Those two are a bit awkward (I cut out the third stem) and I may go back in with keiki paste to try and make some of the dormant buds active. The last shot is looking down from the top to see the over all shape from there at this time.  The big fat wire across the top is to help spread and open up the branches so they are more angled and less upright.  Hopefully this isn't too many photos!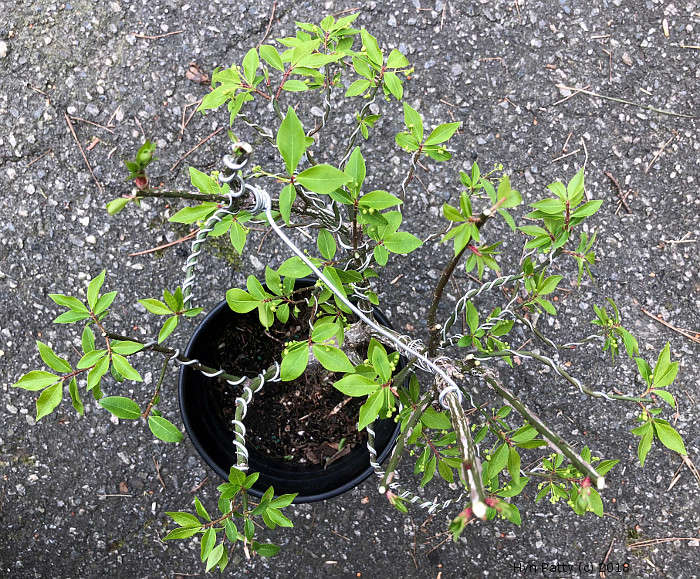 Hyn Patty

Member






---
Permissions in this forum:
You
cannot
reply to topics in this forum