I got this trident maple in about 2002 and have been slowly developing it after unsuccessfully trying to airlayer off the rather blunt top. After that I have spent about decade growing a tapered top and starting to develop some primary branches. It is now time to repot and I am thinking about changing the front. The first four pictures are of the tree November 2017 for comment and there are some historical pictures after that. Comments welcome, I know I may need to regrow the apex as I look at these pictures, and the Sara Raynor pot is too deep, but the tree likes it for development.
The current front.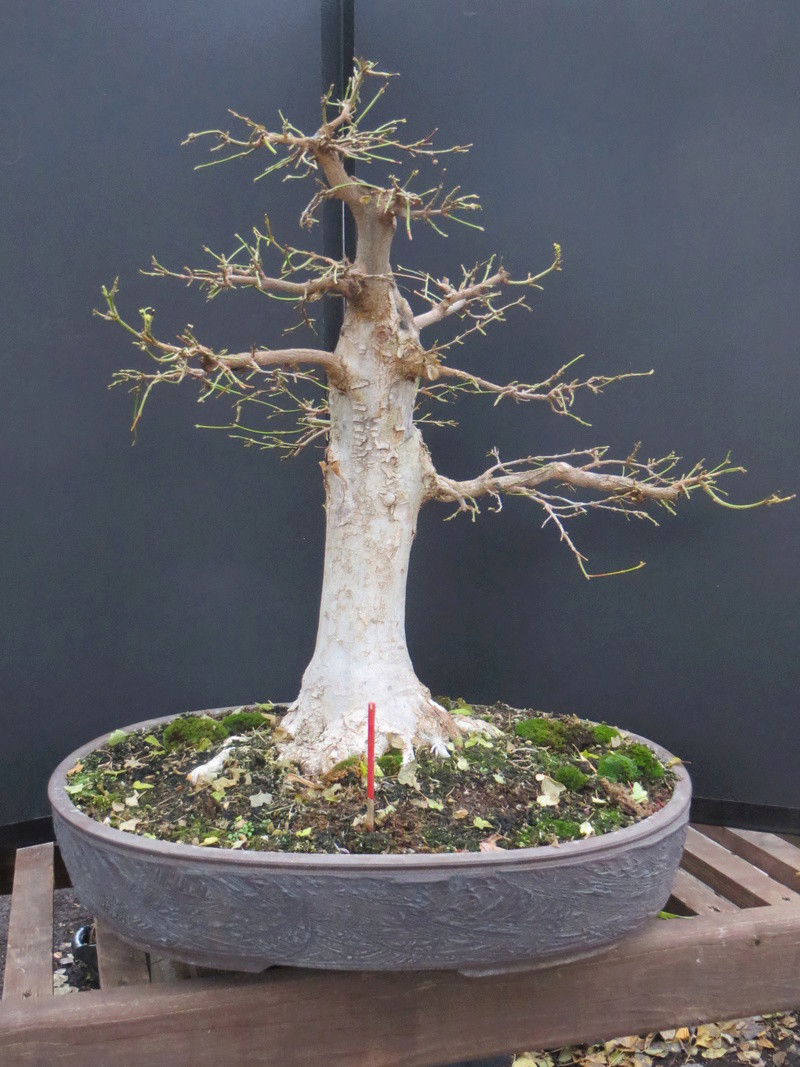 Option 1 for a new front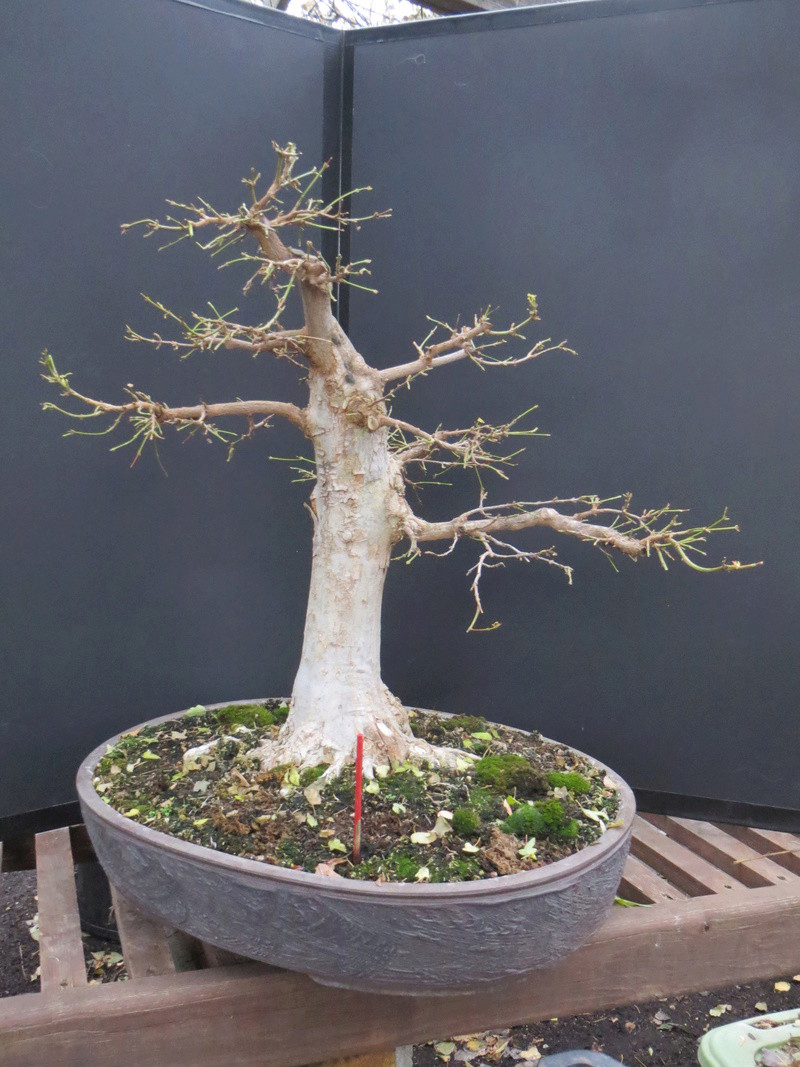 Option 2 for a new front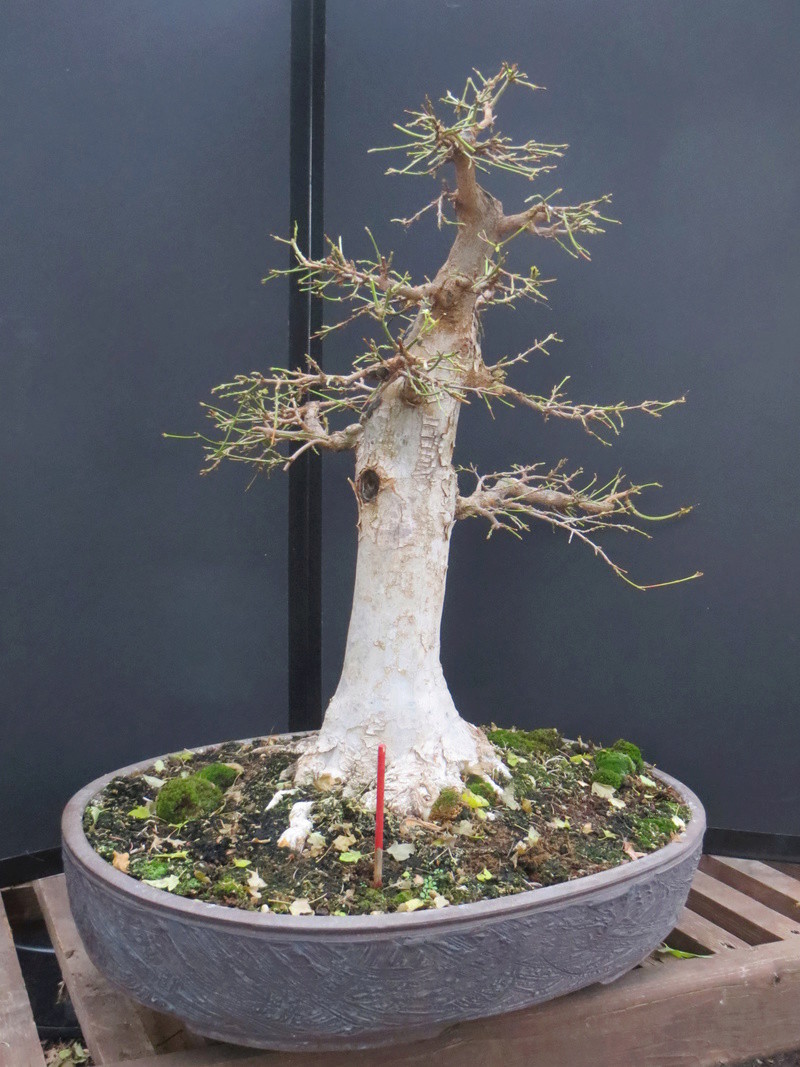 Left side of the current front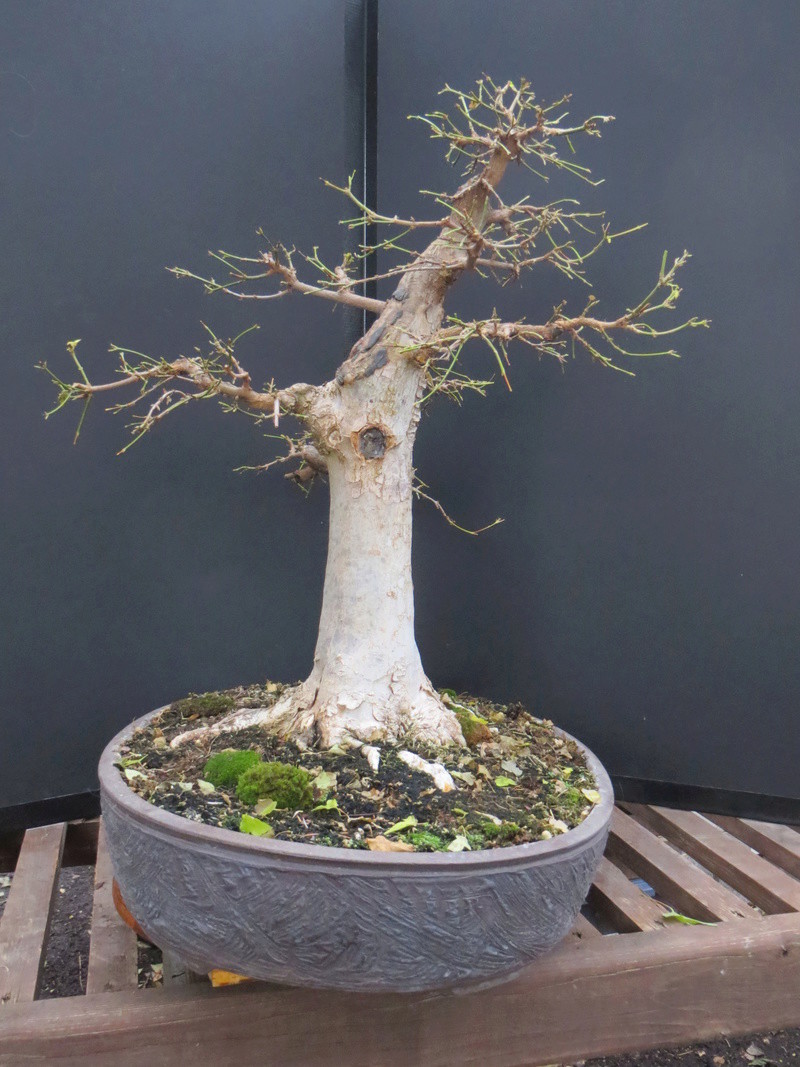 2006 front as I started to develop taper
2006 side as a started to develop taper - the scar has closed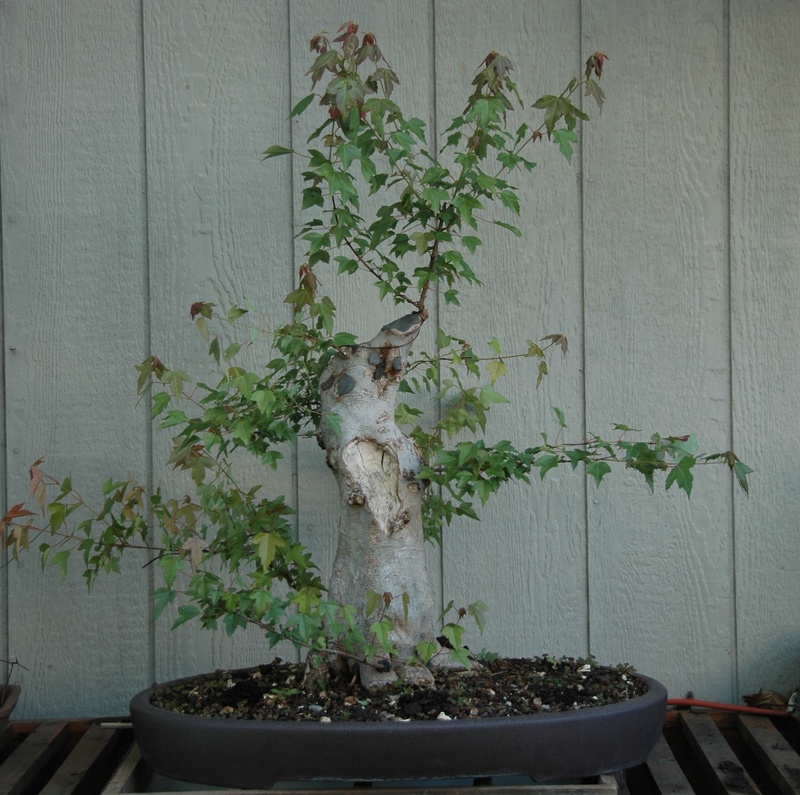 I still prefer your current front. Option 1, although the nebari looks decent, I believe results in a more confusing apex and option 2 lacks balance. Still may change over the years as you continue development.

_________________
"Eschew obfuscation"

John Quinn

Member





John - Thanks. What about something between the current and option 1 with the apex redeveloped from the point where it takes a turn to the left in the original front?
Likely a good option...hard to tell from 2D images.

_________________
"Eschew obfuscation"

John Quinn

Member





Option 2 is maybe the better front.  But the problem then may be the planting angle?
Here's a pic where I tipped the tree over so the apex is over the roots, and dropped a line straight down (in purple) from the apex to the roots.
By contrast the red line is the vertical axis of the tree as it is currently potted.  You can see how it is actually quite off, making this option for a front (unless you change the angle) feel as if the tree has tipped over a bit.  
2018-03-13_10-46-37
by
BrendanR2012
, on Flickr
Thanks Brenden for pointing out what I should have seen before. Sometimes you just get tied to an existing frame of reference. I'll play with the potting angle along with the front position a bit.

---
Permissions in this forum:
You
cannot
reply to topics in this forum