Hi,
I have bought this tree about a year ago. It has struggled a little with leaves turning brown, which turned out okay in the end. ( brother used the same watering bucket and added some tomato feeder and forgot to tell me).
Would you say that the tree looks healthy now?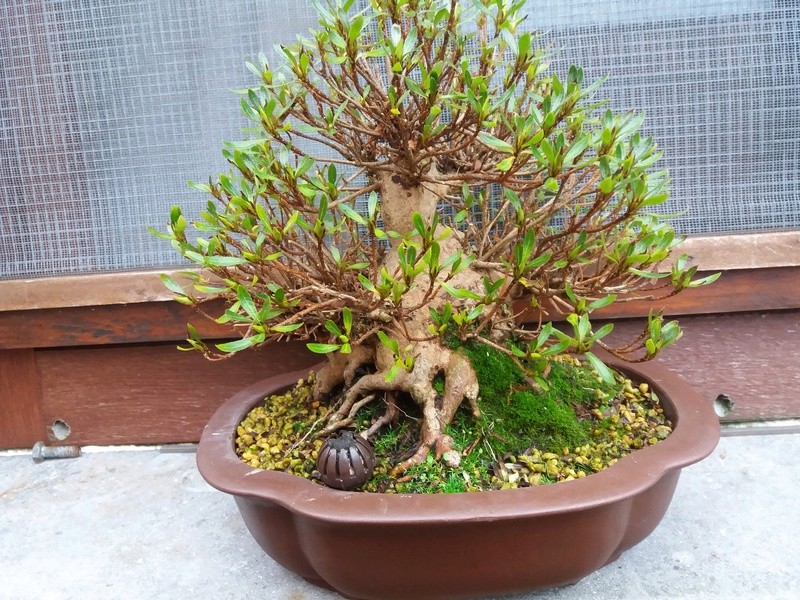 [/url]
It looks fine to me bearing in mind it is winter. It looks just like several of mine. I keep mine under an open cover, but I do have one in the open. I don't think there is anything for you to worry about,
Geoff.
It looks OK, but not healthy IMO.

If you are worried then limit the number of flowers to about 1 in 3. Ans as soon as they start to wilt remove them - so the tree does not try to set seed. That will leave plenty of energy for healing etc. I would not do any work on it this year, no pruning or repotting etc. And make sure you keep it slightly acidic.



---
Permissions in this forum:
You
cannot
reply to topics in this forum