Hi all,
I decided to airlayer a few branches from my apple tree, so I cut the bark off in spring, applied the sphagnum moss and waited all spring and summer. Today, I was harvesting the apples from the tree and as I did not see any roots, I decided to look under the layer of moss. This is what I found: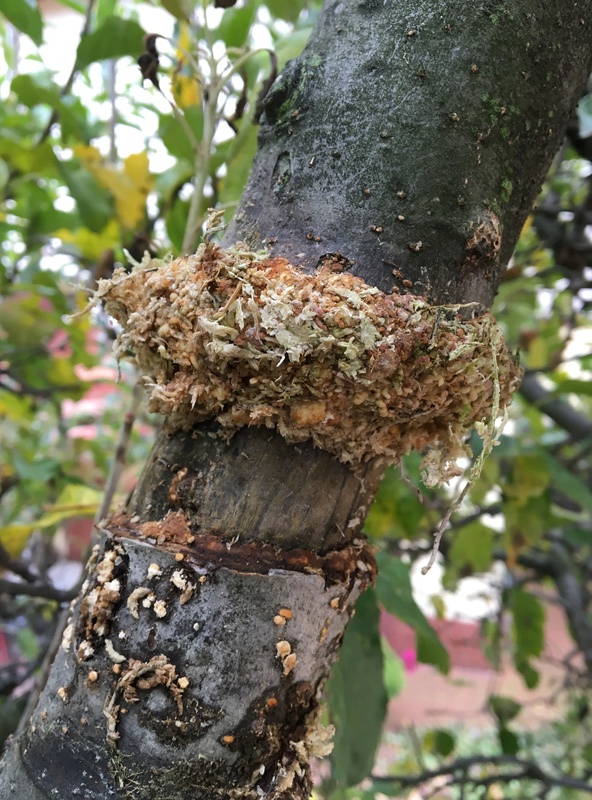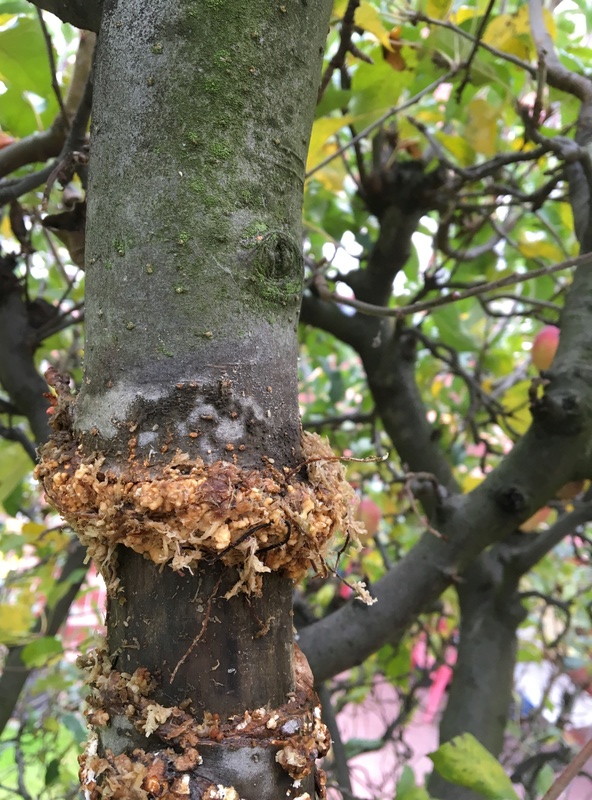 Now, I assume that this is what the tree did with all the sugars that the leaves produced during the season but what to do with it now? Will it produce the roots next year if I reapply the moss? Or should I cut all this off and reapply moss? And, most importantly, will it survive the winter if left like this?
Thanks for advice.
Vitusus
Since it didn't bridge the gap with bark you need to remoss it in hopes of living.
The stuff you see on the bottom of the cut is where it wanted to grow roots and didn't.
The reason for that is I believe the layer was kept too moist. It formed that callous and sucked water from the moss. If it was too dry the top would be dead.
It should be OK - as Mike has written cover again with foil filled with wet moss. The branch still gets water and nutrients via the vascular tissue in xylem. Do not forget to make some holes into the wrap on both sides - top & bottom. I would remove lover part of the callus in the late spring and dust the area with a rooting hormone to give it one more try.


Vlad

Member





Thank you guys, just one additional question, should I reapply moss now or should I wait till spring?
As Vlad suggest that I should cut a bit of it off in late spring, I would say to leave it as it is till spring and then cover with moss again? The top is alive and ok so far.
By the way, as it is like 3 meters high, I did not add any additional water through the whole season, so if it really was too wet then it was due to too much rain and not me

Get it covered as soon as possible. It needs to have the moss there to replace the calcium layer. Too long and it will dry out and die.

---
Permissions in this forum:
You
cannot
reply to topics in this forum