Mimo

Member





Bravo!

Especially your wiring of the foliage - very impressive definition of the branches, and the spaces in between. With junipers I struggle to get any pleasing definition for a year or two at least. Have you got any pics of the wiring of any branches close up - not the heavy wiring, the small stuff?


But maybe not so far over on the planting angle?
Nice job, Mimo.....Granma looks so proud.
Kevin is gonna' lose it over her boots!!
Deadwood back across the image seems weird, but not quite incongruous...it kinda' works!!

Again, nice job bringing some branch structure out of shrubby chaos.
Your boots, however, make MY ankles hurt!!







Cool and skip school !!!


LanceMac10

Member





Thanx for the comments lads.
Lance, who need school when you got internet right?
Brendan, I learned how to do the wiring of the crown via Harry Harrington´s Bonsai4me page and books, actually 80percent of what I learned is from his writings and photos.
Link for you:
http://bonsai4me.com/AdvTech/AT%20Styling%20Juniper%20Bonsai%20Branches%20Wiring%20and%20Placement.html
and some pics of the crown as you requested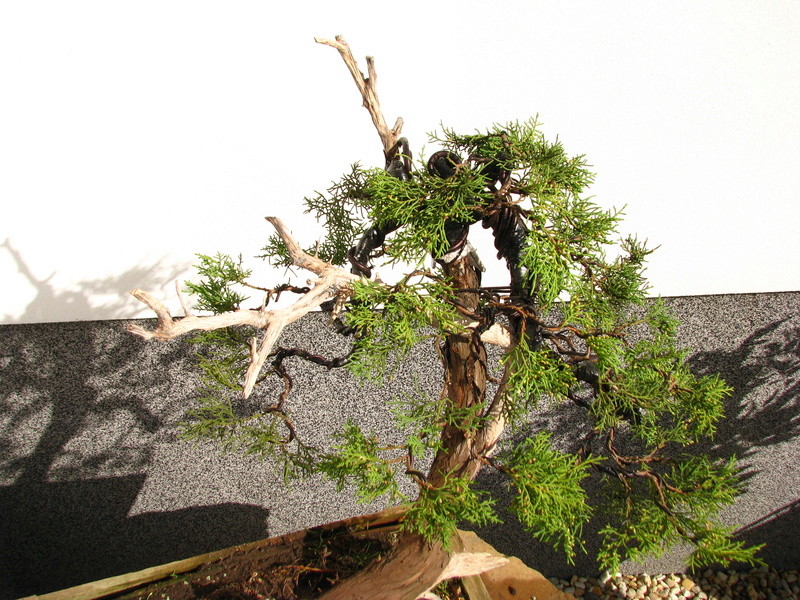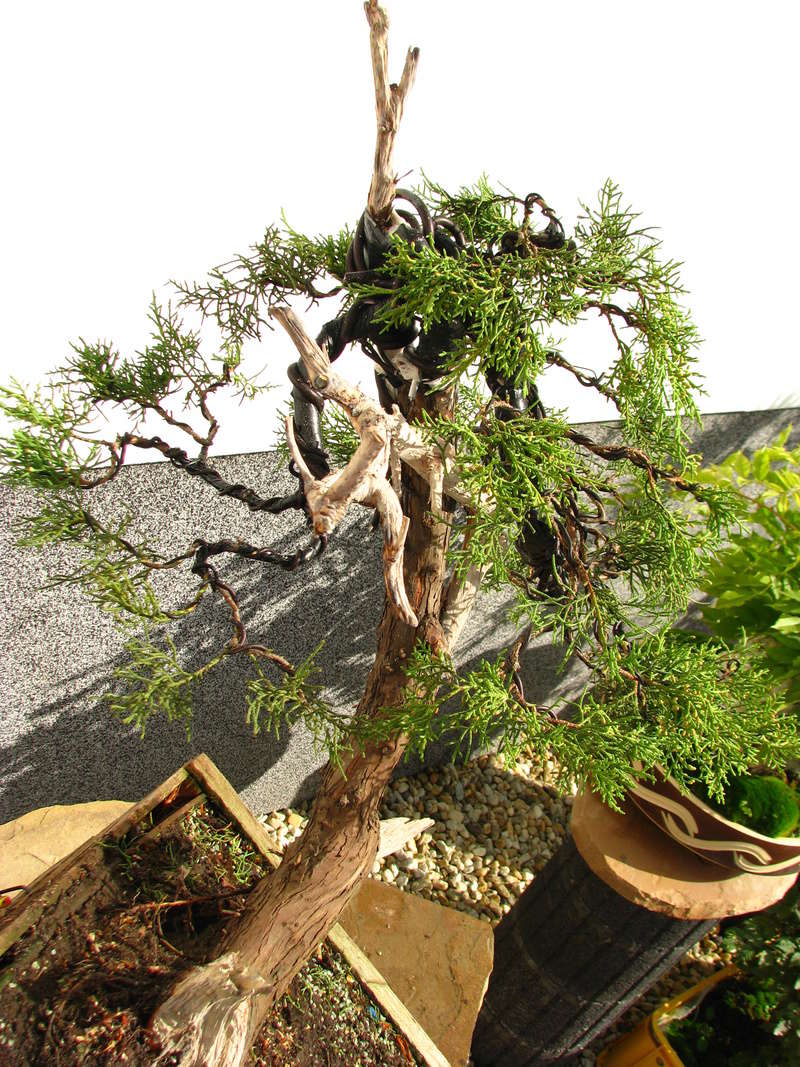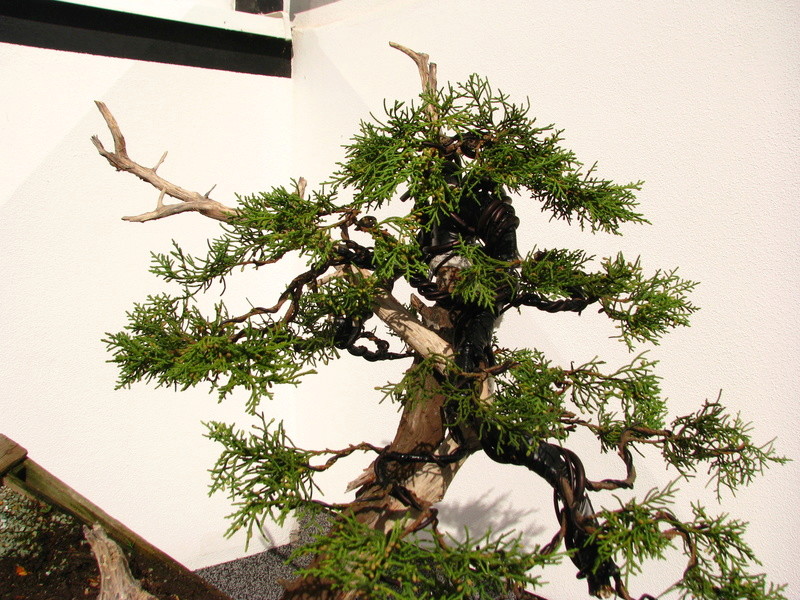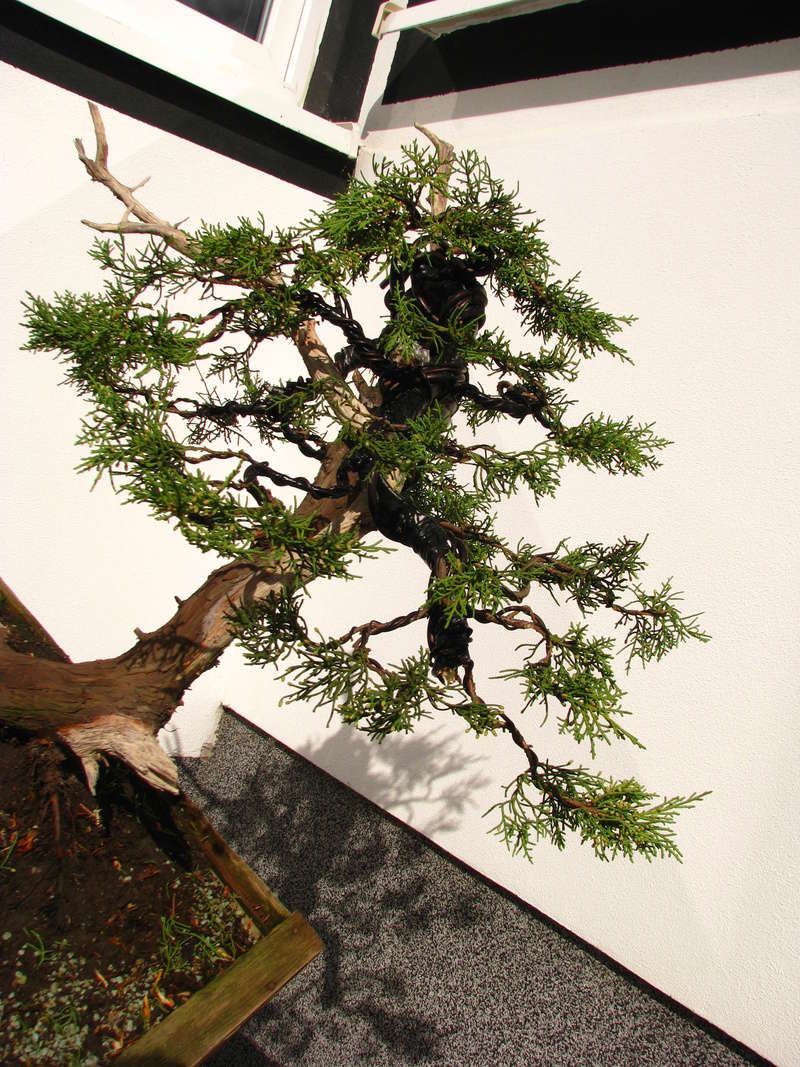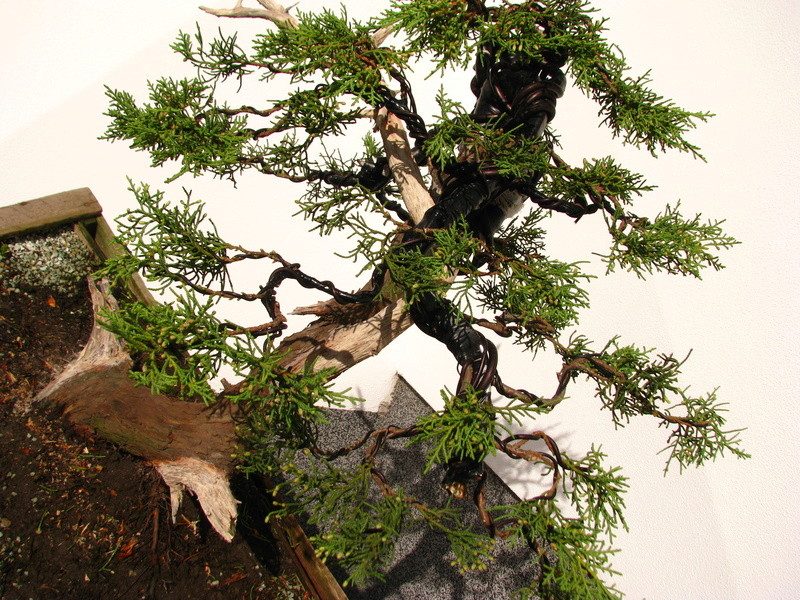 Mimo

Member






Mimo

Member





Well done Mimo. Thanks for sharing!

Jesse

Member






---
Permissions in this forum:
You
cannot
reply to topics in this forum