Mimo,

Very very nice. when was this collected? I am curious because you've got the rootball so small, wondering how long it took.

Thanks
Thanx

It was collected from a concrete slab last spring, so some 5 moths ago.
The trees that grow there have only limited space to grow in in the dirt between the slabs so I literally just lifted it up and cut around the roots.
It grew nicely since then like if the roots were not disturbed at all and they grew considerably and lifted the moss on top of the substrate some 2-3 centimetres.
That´s why I need to repot it in spring right away and give them some more space.
I just need to find the right pot or slab for it during winter.

Mimo

Member






Mimo

Member





_________________
AAC Original Milwaukee Wi. Chapter - North America
aka beer city snake
http://wiscobonsai.blogspot.com/

Kevin S - Wisco Bonsai

Member





Awesome tree and collection spot!!!
Salut tout le monde,
Hi everyone,

To me, there's a flaw in the design, the two trunks are too far apart.

I think you should separate the two trees, they don't fit together (or at least, now).

1/ the tree on the left looks like a rather young tree beaten by the winds, with a lot of energy left inside;

2/ the tree on the right looks more like an old tree. Could be a literati if not for the soft movement on the trunk: with raffia, inner tire tube bands ans the like plus vertical and spiraling large-gauge wire, it still can be done I think...

AlainK

Member





Hi Alain, you are not the only one pointing that out

But I like it like that cause this is a tribute to a tree from the wild that I liked that stands over the lake Ružín not far from here.
Here is a pic of it: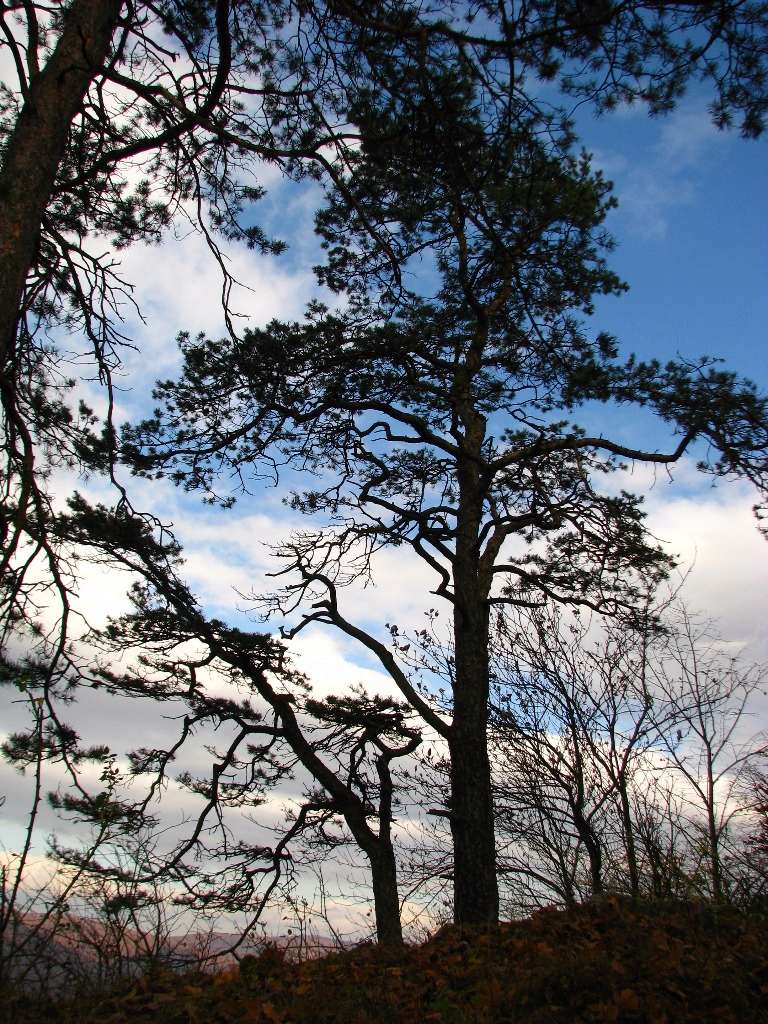 Most of the bonsaists say you can´t do it like this or that, trunks have to be closer, one have to copy the movement of the other, branches cannot cross, jin cannot cross and so on....
I do not care about that because I do not want to create uniform bonsai and do it like everybode else.
I only do what seems good to my eye.
If I wanted another copy of bonsai, I would download the pic of a twintrunk that is considered the best one and make exact copy for myself.
But I don´t see any point in that.

Mimo

Member





You have designed and made a very nice European/western pine tree bonsai and all the better for it I see loads of pine trees in the UK looking like this well done
This can be a very subtle and feminine scots duo. I like the direction you're going : )

As it becomes more ramified in the places you want and you get rid of the branches/foliage that you kept now to give some structure, this will look even better.

Tom

Thomas Urban

Member





You should only work on the roots of your tree once in a growing season. Same with wiring, just once in a growing season. Any work is coined as an "insult" and you should keep to one insult per season. That is on a very healthy tree. You could slip the tree into a larger pot without damaging the roots, adding extra soil of the same mix until 12 months have passed. Then work on the roots again if the tree is still very healthy.

john blanchard

Member






---
Permissions in this forum:
You
cannot
reply to topics in this forum