Hi everybody! I just received this Chinese Elm pre-bonsai and am curious what you all would do with it? It's about 5/8 inches as the base and about a foot tall. Branch placement isn't the best, but I think I can work with it, what do you all think?
I thought I might trim back some of the thinner branches, but most haven't hardened off into hardwood yet, so I think I should wait until next year to begin training it.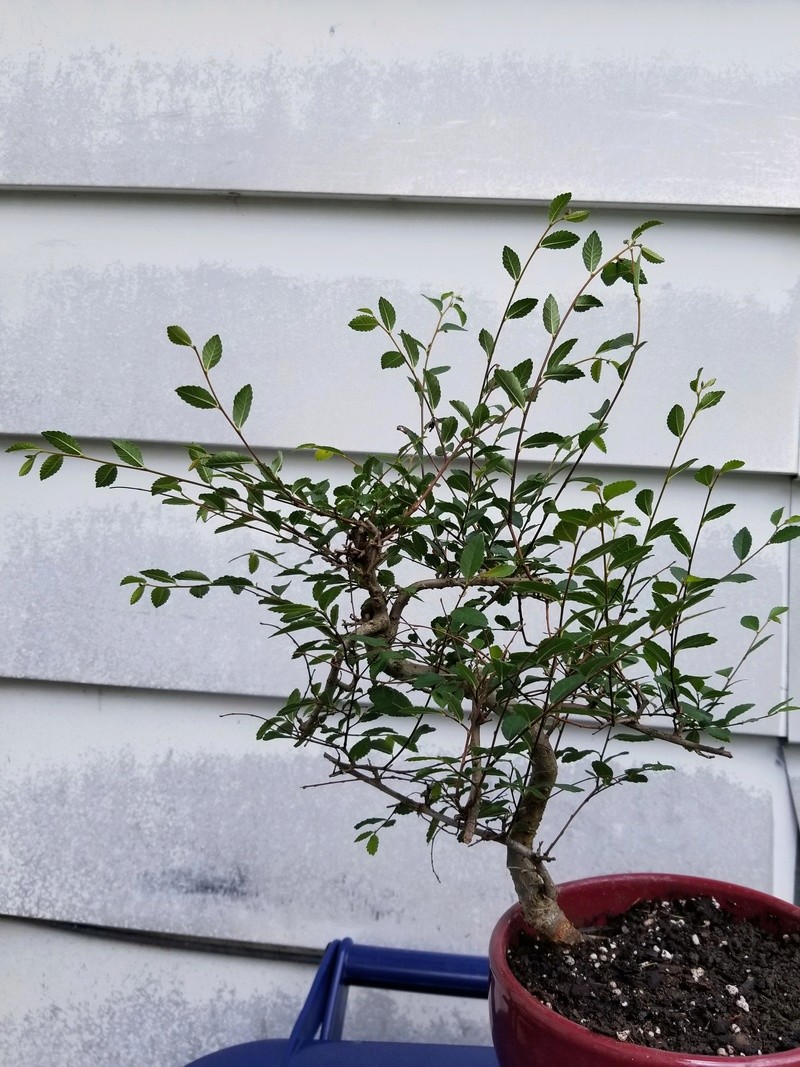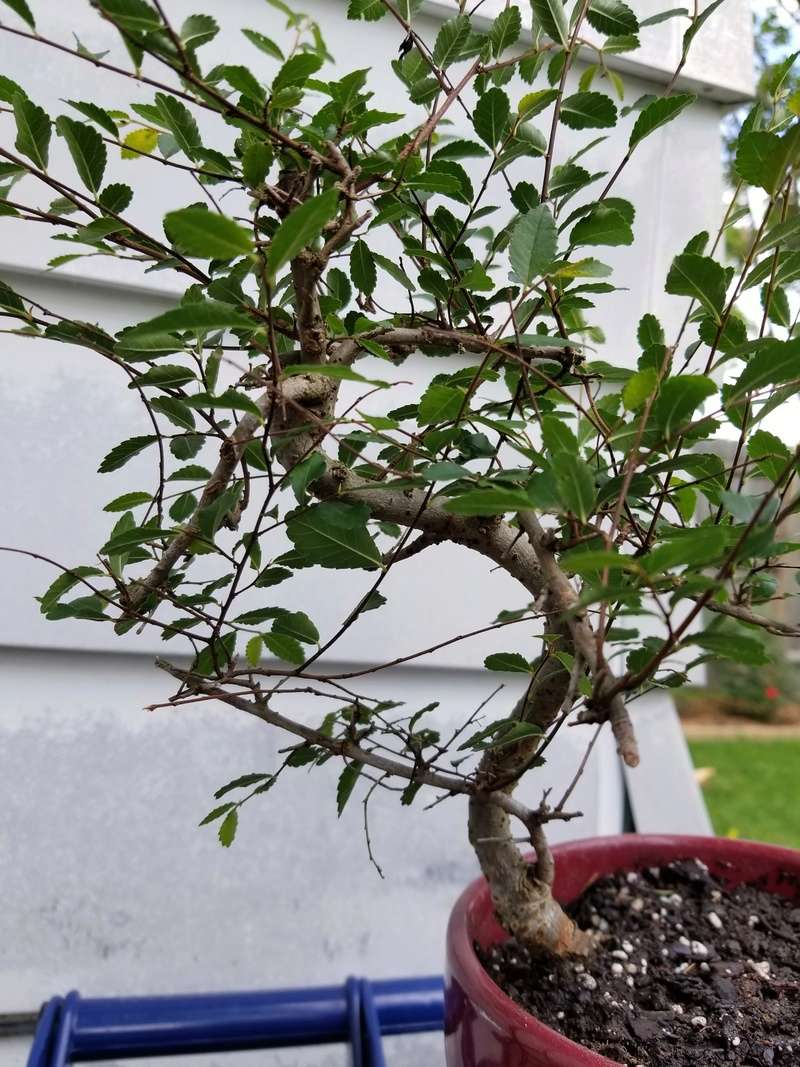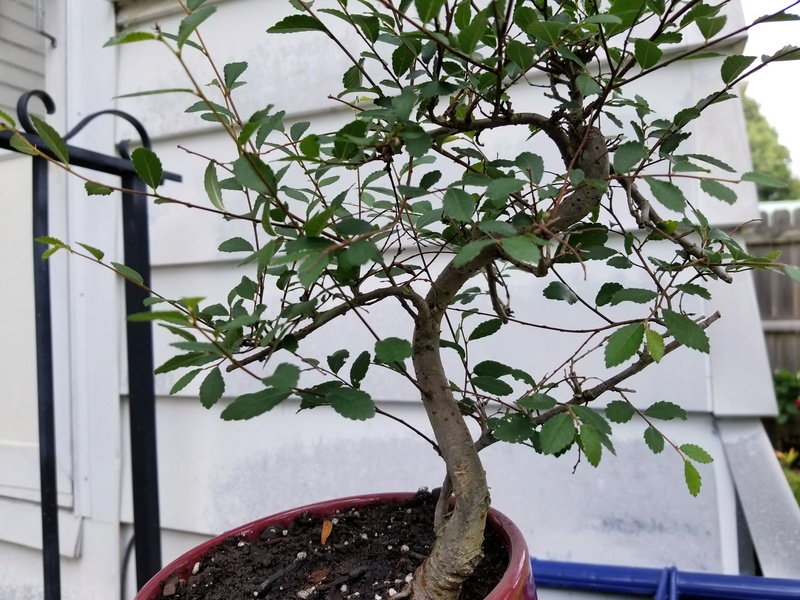 I would feed it. Looks like it was kept indoors.

(Regular miracle gro type fert is fine, follow the directions and use every 2 weeks.
Thanks for your thoughts! I fed it when it arrived and plan to feed it throughout the summer as you suggest. I did go ahead and give it a trim because the little branches were just too leggy for me to get a good idea of what I have to work with. I plan to wait until next year to do any real training though.
I suspect the reason for the leggy growth and general wispyness is a lack of light. Thee are often sent in containers to stores and haven't been in sunlight for months, but they keep on growing.

Make sure you check that the pot has drainage holes and that the soil will allow water to drain away. If no drainage holes you must repot it. If it is not draining away you might need to repot it anyway, as the issue lies with the soil or something in the pot - come back for more advice once you have checked.



Then this tree needs 2 things - a good haircut and plenty of sunlight.

Cut off all the dead twigs and anything that you are sure you won't need in the future.

Then cut back anything that has no leaves near the trunk - cut back to the closest leaves.

Then cut back anything with leaves only at the tips, but make sure you leave 2 -3 nodes at the base.

After about 2 weeks start aggressively feeding it. Let it almost dry out between watering - but not completely.

Put it somewhere so that it gets no midday sun but good morning or afternoon sun.



That will leave you with a much tighter tree, which will reward you with plenty of new growth over the summer.

In time you may want to consider making 2 trees from one, by air layering the top off. There is too little taper along the length of the trunk for it to be a convincing long-term tree.
Thanks for your your advice, I appreciate it! It is in a well draining pot and in a location with good direct morning sun. I had wondered about the taper myself, I'll consider an air layer for the future.



---
Permissions in this forum:
You
cannot
reply to topics in this forum