Hi everybody!  We have new neighbors and they ripped this boxwood out of the ground.  I'd like to try to save it if at all possible and style as bonsai.  It sat root-bare in the hot sun for two days before I found it and as you can see, they did a number on the trunk when they took it out.  Do you think it's salvageable and if so, what's my best course of action?
Thanks for any advice and feel free to tell me if I'm embarking on a fools errand!
Kris
It's about 4ish feet tall.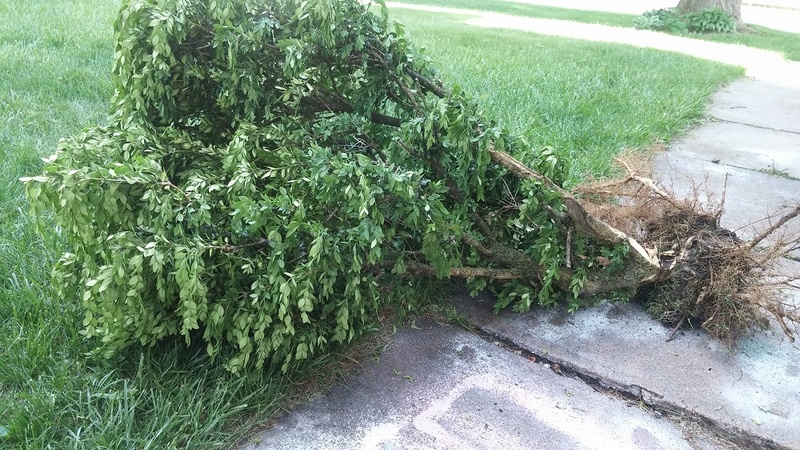 They took a pretty good chunk out of the trunk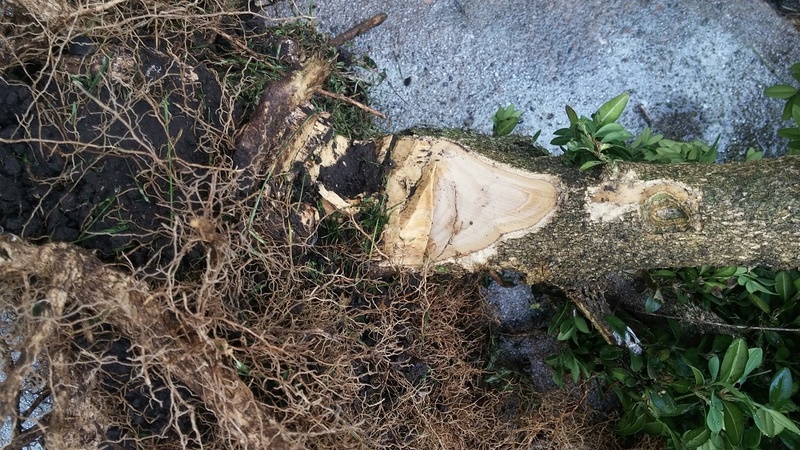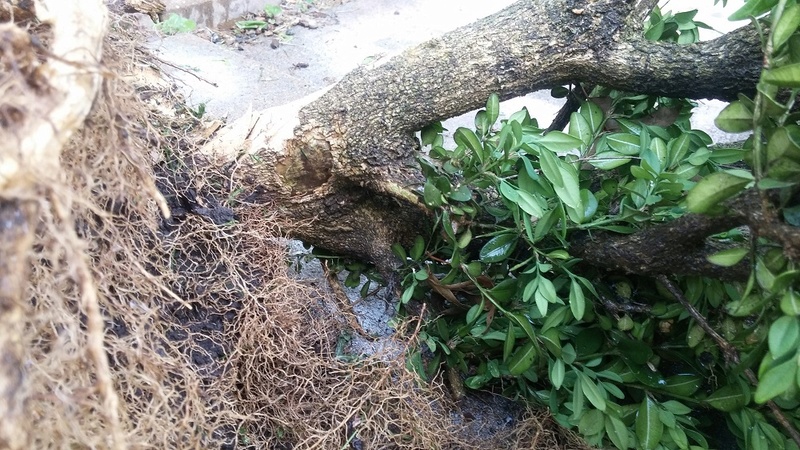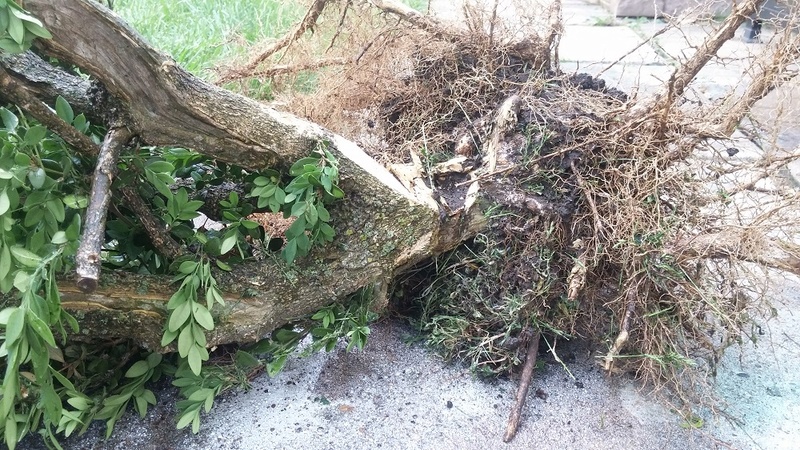 Bare rooted and left in the sun for 2 days means it's firewood. You can pot it up in a good free draining mix, place in the shade, mist multiple times a day but only water sparingly (when the upper soil surface is drying) and see what happens, but don't hold your breath.
I'm with Dave but add it is not worth the work or the soil. (and trunk base is ugly as sin)
Yeah, that's pretty much what I thought...
What did you do in the end?

I'd have cut away 90 - 95% of the top leaving just a bit of green near the bottom. Then tie it carefully and tight into a deep pot with free draining medium and then cover it all up in a black bin liner bag and keep it moist. These are tough hedging trees, and you never know.

I soaked the roots for a while and then planted it in my yard where it will stay moist, but well drained. I was afraid to cut too much away b/c it had already gone through so much I didn't know if that would be final death blow. I figure if it survives until next year I'll start working on it then.

Anyway, it seems to be looking good for the moment.
What about the hatchet job on the trunk?
That alone would have had me just walk on by.
Yes, that was a consideration of mine too. But I just decided to give it a whirl as a practice project. If it dies or turns out to be unworkable or ugly then I won't be out anything. It's been looking a bit wilty the last few days so may die yet...

---
Permissions in this forum:
You
cannot
reply to topics in this forum