2012
- first spot and a love on a first sight
2015
2017   Current height 46 cm.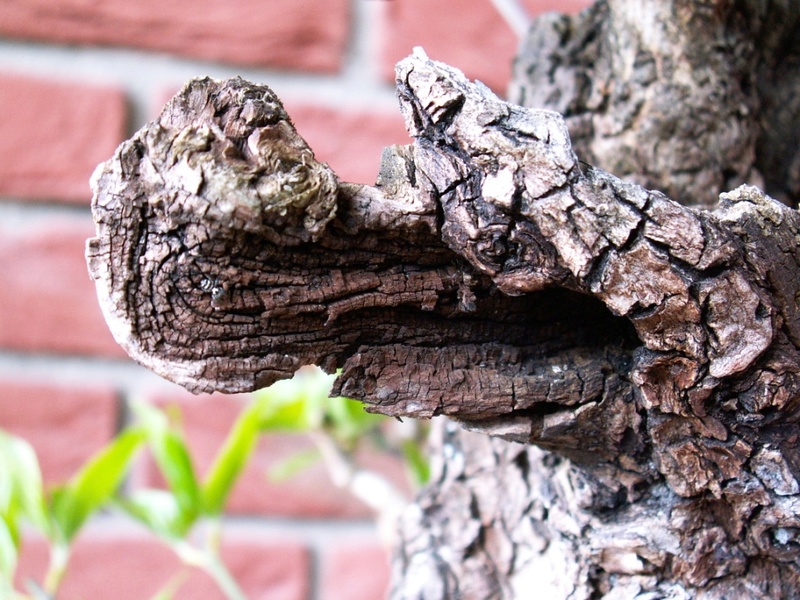 It would take a great deal of time to get the top section of the " straw-like trunk" in proportion with the rest of the tree.   Great natural dead wood though...
BTW.  I have heard that all the great bonsai should have their own spider...  If this is true then there is a great future for this tree.   Check the last pic.  Have you spot a jumping spider there?

Vlad

Member





great job Vlad !!!
and yes... i spy with my brown eye...

_________________
AAC Original Milwaukee Wi. Chapter - North America
aka beer city snake
http://wiscobonsai.blogspot.com/

kevin stoeveken

Member





Thank you for your positive feedback Kevin.    Well, all the nice parts has been done by the Nature  and you have a good  eye to notice that  

.  My job is only to get the right proportion to the trunk and create a sort of an  airy branching structure and minimalistic foliage to match the story the tachiagary tells.
Brown eye.   I have a hunch that you are waiting for some kind of decent return from me.  I beg your pardon.  There are subtle differecies in your great language I have not fully grasped in my more or less just formal education...

Vlad

Member





Hi Vlad,
waht a nice tree. I love the old deadwood. Hope to see updates from the develope of this tree.

Herbert

Herbert A

Member





Project:  Convert dead branch into top jin & remove some of the "weight" from the dead wood on the trunk.
Spring. Summer. Autumn.  Chisels, rotary tools, wood burner and rotary tool again.   Three sessions.  A sorrow disappointment in Spring.  Did not get any better in Summer.  Lot of hopes for Autumn session.  Not a good start,  but finally we have got close.  Not entirely happy, but I can live for a while with it.
Before. 2016

After. Autumn 2017
More details on blog.

Vlad

Member





It's coming out very nicely.

A not-so-common species for bonsai, all the more interesting. I'd love to see the autumn colours...



AlainK

Member





Thank you, Alain. I do love native trees. I think that we both follow the same path...

Vlad

Member





Very nice work Vlad....I love this species but have never had the opportunity to work with such nice material....looking forward to you keeping us posted regarding the trees progress.

Best regards
Tom

Tom Simonyi

Member





Thank you, Tom. Early flowers, very attractive combination of dark green leaves and red berries ... Great species.

Vlad

Member





That's going to be really nice as it develops (looks good now). I'd love to find one with a nice gnarly trunk like this to work on, but they're not real common around here.

coh

Member





coh wrote: a nice gnarly trunk
The Nature has made a great job here. Drienka ( the name of this species in Slovak, sorry I do not like the English name) is quite common around the place I live. But as my friend Maros Belan has said somewhere on the forum : " you have to see 500 trees to select one, maybe ".

Vlad

Member






---
Permissions in this forum:
You
cannot
reply to topics in this forum