Hello IBC,
This is for all those who have the Chojubai bug and have tried propagating them from cuttings with little or no success (I'm of the latter).
However, last year I thought of a different strategy.... I let one of the suckers grow freely from early last fall. This repotting season I separated the sucker by the roots and luckily it grew its own root system. I simply repotted it treating it as a separate plant, and right now it's healthily growing new shoots and leaves (I have it growing on a Seiryu rock).
Mother plant: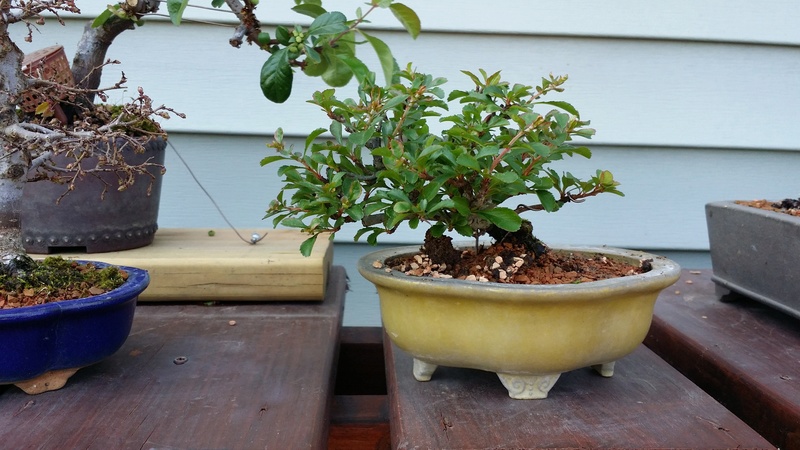 From Sucker: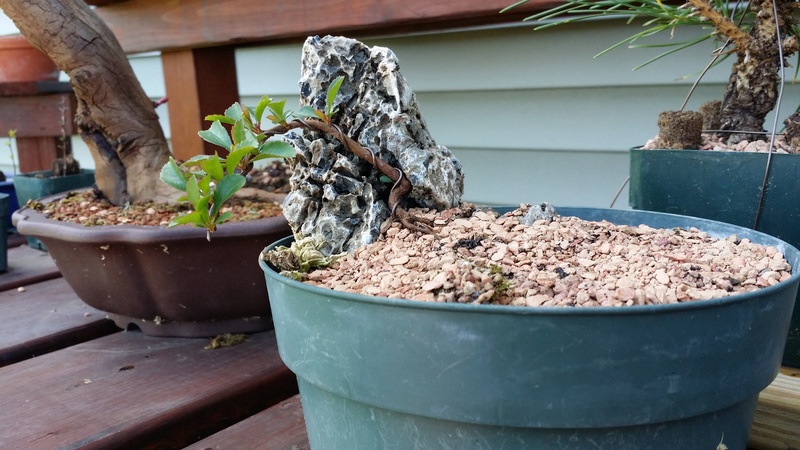 In my opinion and some experience, the success rate of propagating from suckers is much higher than cuttings. Note, let the suckers grow from late fall only, any earlier and you'll be weakening the mother plant.

juniper07

Member





i took about 20 cuttings last year and thye have all taken very well.
Easy as to propagate from IMHO

Ken
Thanks Ken. Some of your secrets for cutting propagation of Chojubai would be much appreciated. I'm sure others would benefit from it too.

As for me, I'm a very persistent lad... I'm sure I'll continue plugging cuttings in potting medium this year as well.

Aman

juniper07

Member





I have a clear plastic box about 3ft long that sits unnder my benches and gets sun about 1/2 the day.
In there i have a tray with a mix of propagating sand ans peat moss that I keep moist.

take cuttings of semi hardwood and dip into rooting hormone and then leave for about 8 weeks.
due to mild conditions here i can take cuttings most of the year with great sucess

Ken
Hi Ken - a couple of our Arbor Arts Collective members are in Australia...
any chance you sell your cuttings ?
if so, please shoot me an email at
beercitysnake@gmail.com
as i would like to put them in touch with you
(one is in NSW and the other is up in Q'land)
thanks !
_________________

AAC Original Milwaukee Wi. Chapter - North America
aka beer city snake
link to ARBOR ARTS COLLECTIVE BLOG

kevin stoeveken

Member






---
Permissions in this forum:
You
cannot
reply to topics in this forum