I took about two feet off the top of this JBP last fall after it went "dormant" ( I'm in Dallas TX Zone 8a). This spring the new candles have pushed out with normal vigor but they're yellow.  Other nearby JBPs are healthy green. Some are in pots. Some, including the yellow JBP are in the ground. Any  ideas?      
The first photo shows a healthy candle next to a yellow one.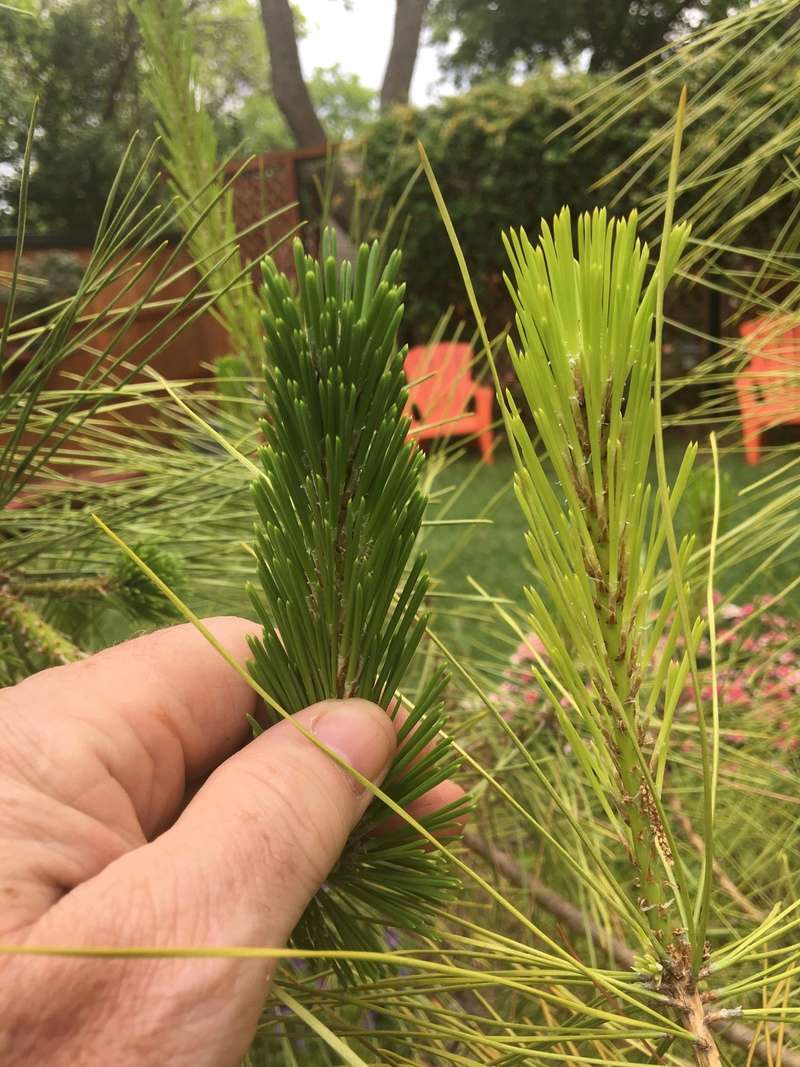 The second photo shows a somewhat wider perspective.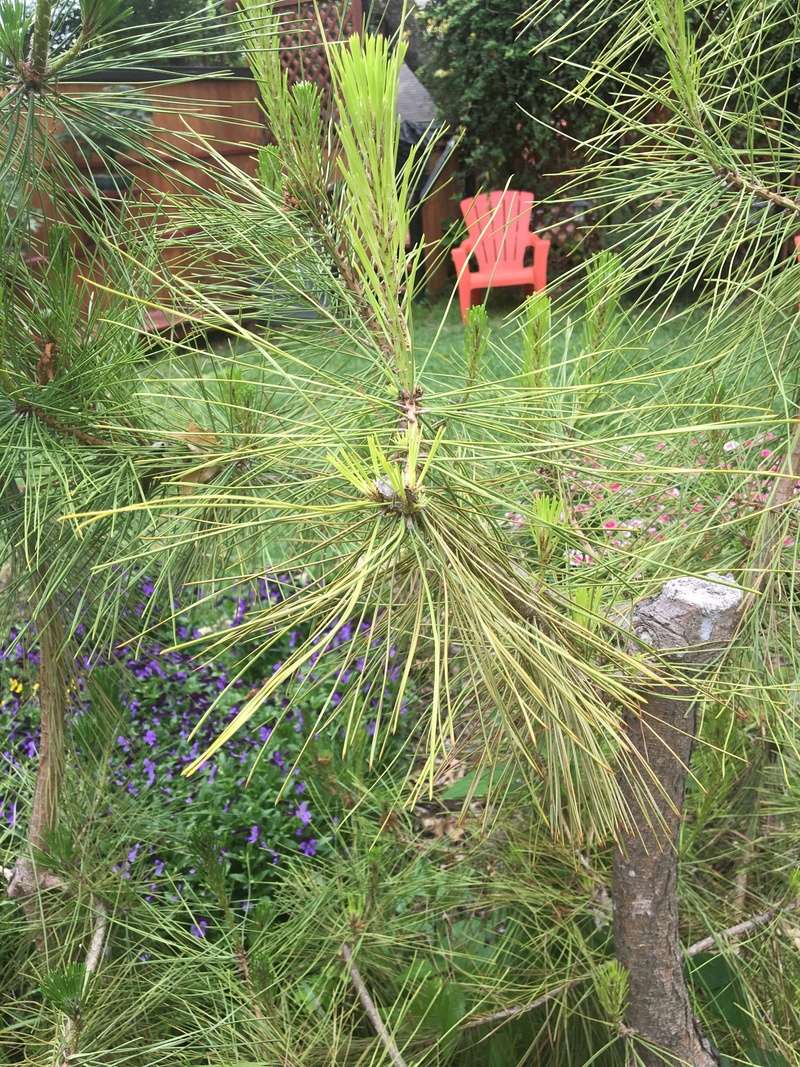 The third photo gives some scale about the size of the trunk chop.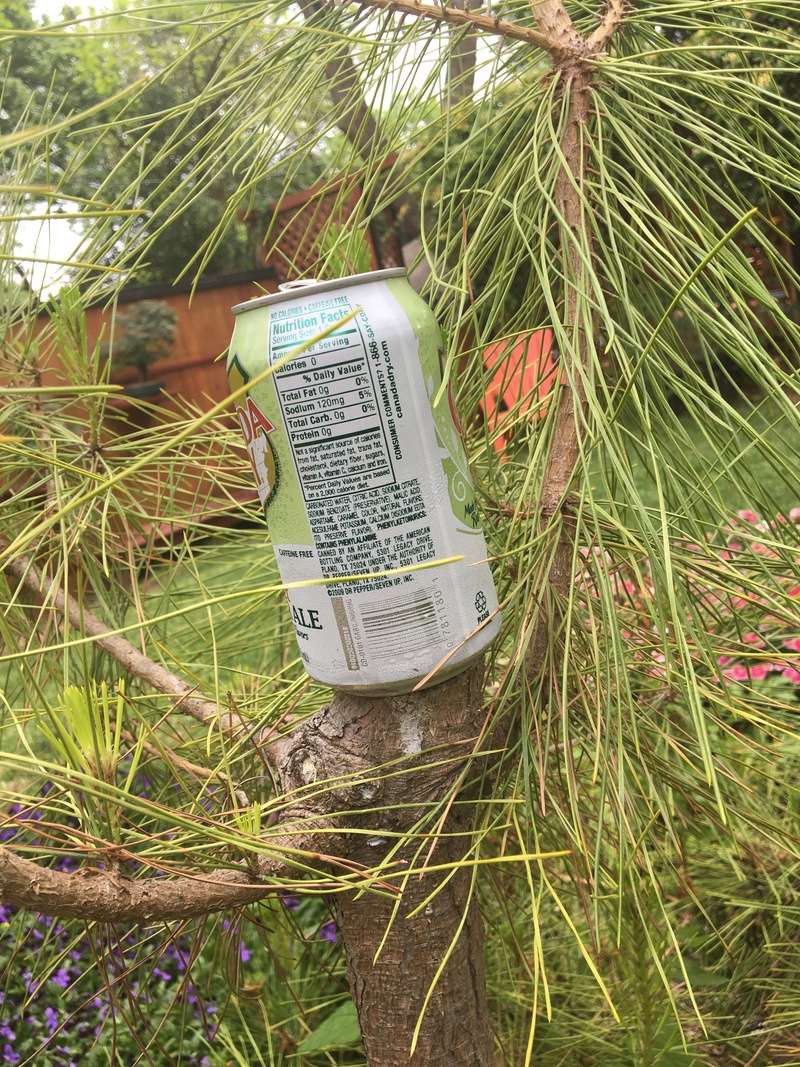 I can't say what it is definitely, but I did notice that your older needles look very unhealthy also.  I don't think it's just the new candles, but the whole plant.  A dose of copper fungicide won't hurt.

---
Permissions in this forum:
You
cannot
reply to topics in this forum