Hello Peoples,
Just finished defoliating, and some pruning.
First tree is around 30 ish from a cutting.
Second is about 25 ish or so, also a cutting and Nick counted as he defoliated --------- 2000 plus leaves.
Feel free to yay or hay as comments go.
Laters
Khaimraj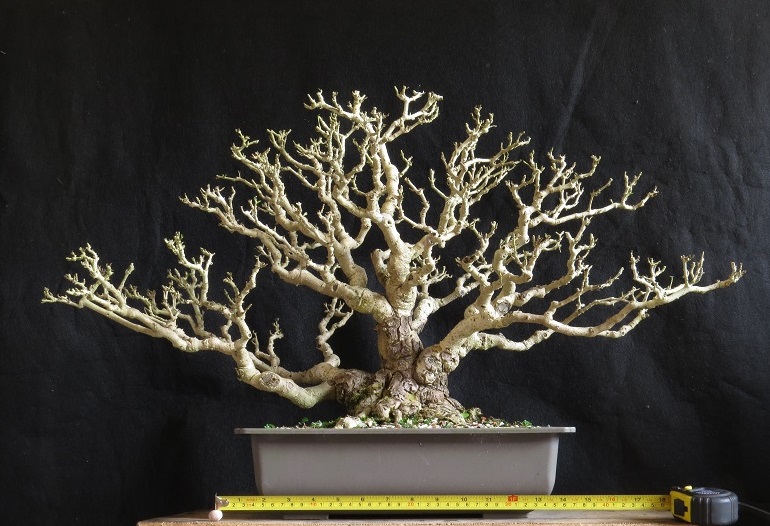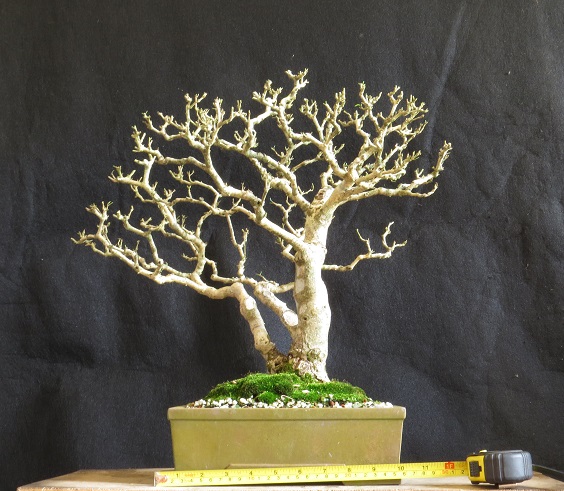 Khaimraj Seepersad

Member





Good looking trees


milly.a

Member





Khaimraj,

Very nice! Can you show some with foliage?

I've gotten one like you recommended but I'm yet to set some cuttings.....

Will let you know how it goes.

Nigel

Nigel Parke

Member





Fantastic!

Both, but especially the first one.

Regards

Richard

Richard S

Member





To say -

Thank you Milly,
Thank you Richard.

Nigel, just to repeat, in leaf images in 3 weeks.

I shall also be checking on how many fine branchlets I can preserve on this shrub.
Until.
Khaimraj

Khaimraj Seepersad

Member





Really beautiful trees!
I have a question - you have really nice movement on all your branches. Is this all from clip and grow, or do you wire too? I have a small shohin Parrot's Beak, and wired it for the first time, but I'm wondering if that's a bad idea. Figured I'd ask an expert.

Thanks!
fabulous work, and great trees lovely ramification. Great to see trees grown from nothing to this standard
Jaime,

only grow and clip. It's a hedging material, and responds with shoots anywhere.
Wire might leave marks, that may take a long time to disappear.
Be ware large wounds, they don't normally heal.

The shrub has an adaptation, when the wood is damaged, the shrub survives by suckering and just growing
another plant.
Not sure you would want that as a Bonsai --------- lifespan maybe a short 50 years.

When old enough, even on mame' [ 6 inch tall - 15 cm ] the bark cracks and adds great character.
No more Trident maple / Zonal envy.

No expert, just trying.

Cuttings root easily, I would suggest you grow 10 more and have enough to experiment other than the
mother plant.

Defoliation once a year is usually sufficient for smaller leaves and tidying work.

Breck -------- thank you for looking.
Laters.
Khaimraj

Back in leaf shots in about 2 weeks stay tuned.

Khaimraj Seepersad

Member





So very good!
The first one is much much better, though! Fabulous!
Khaimraj Seepersad wrote:... ...and Nick counted as he defoliated --------- 2000 plus leaves... ...
Did Nick ask to be paid by leaf for doing the defoliation, I wonder!


my nellie

Member





Hello Alexandra,

hee hee Nick did mention, but I suggested an allowance instead.
Actually Nick is paid a salary as he is being trained to be part manager and Architect.
Stay Well.
Khaimraj

Khaimraj Seepersad

Member





Okay Nigel,
here we go with clothes on.
In a few more months the leaf density will be back to normal.
Dry season for us has apparently ended, rains are a falling.
Laters.
Khaimraj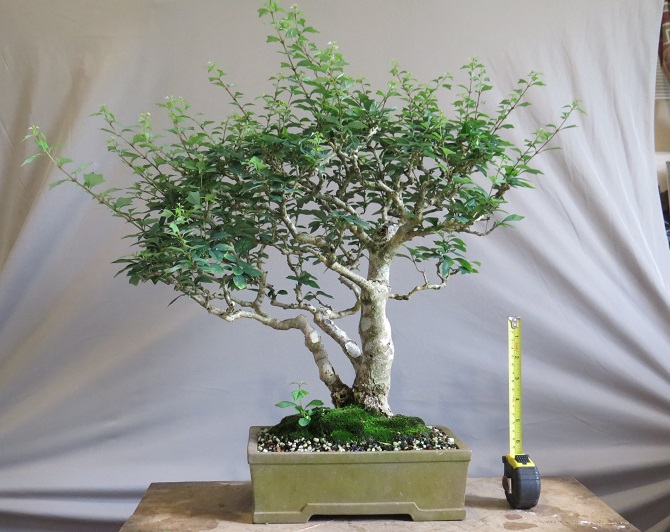 Khaimraj Seepersad

Member





---
Permissions in this forum:
You
cannot
reply to topics in this forum