(Picture Note: I apologize for the orientation of the pictures. I spent AN HOUR orienting and re-orienting then and no matter what I tried, the image upload software ALWAYS turns my portrait oriented pictures to a landscape orientation. I tried re-orienting them to landscape in hopes the software would orient them as portrait, but no joy. Going forward, when taking pictures with my phone, I'll endeavor to remember to shoot them in landscape if I think I'll be posting them here.)
So, I got this JBP Thunderhead last weekend.
Probably for a lot of the wrong reasons, but I did it anyway.
The tree was 39" above the pot before I trimmed the top candle.
There is potential in there but my initial objective was to get light into the inside areas.
I could poke around inside and see a lot of back budding taking place.
But a lot of back budding that had taken place last year was also in the process of dying due to lack of light.
So, I watched a lot of videos about pruning, trimming, de-candling, de-needling, JBPs and pinus in general.
Here are some initial pics: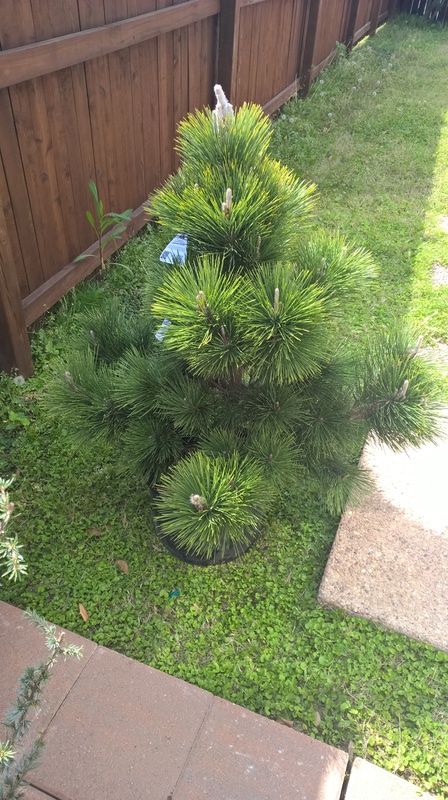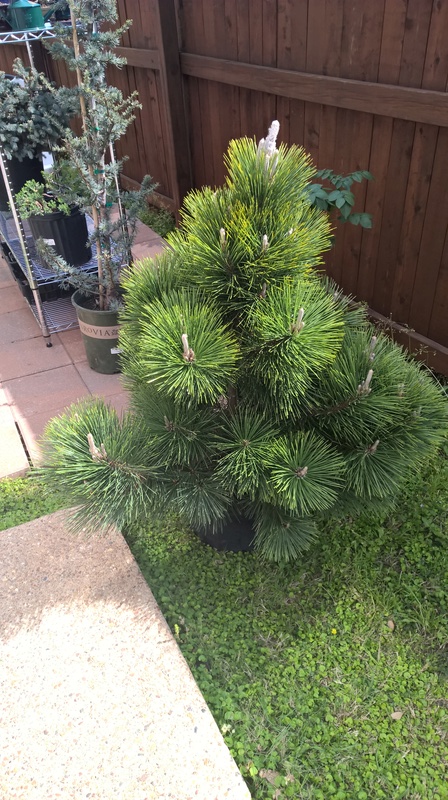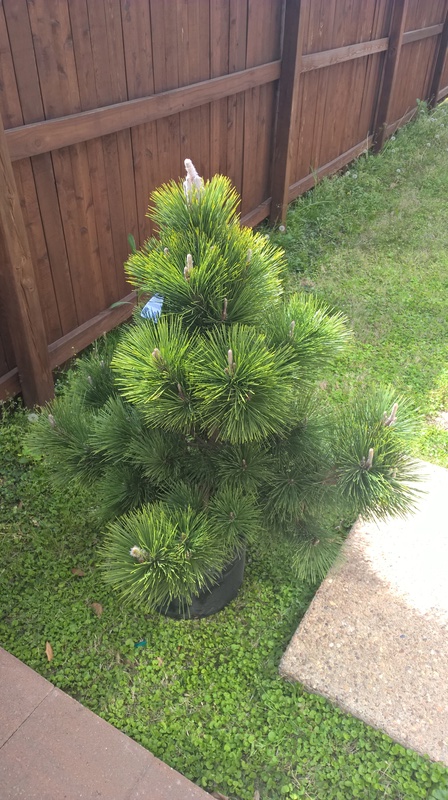 Here are some pics after a ton of needle removal and trimming the candles: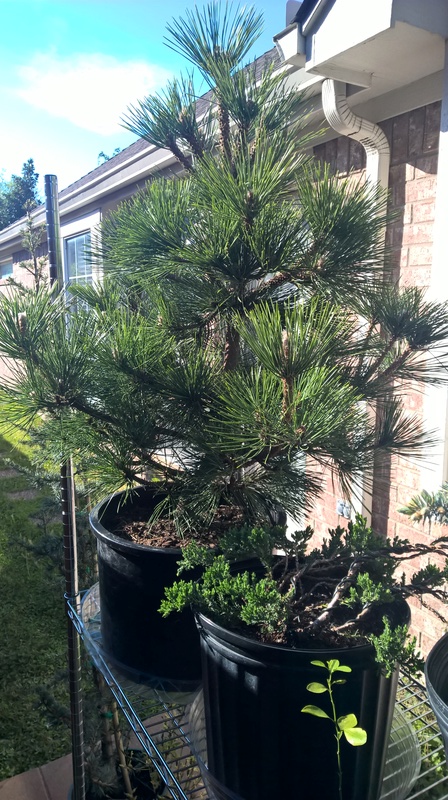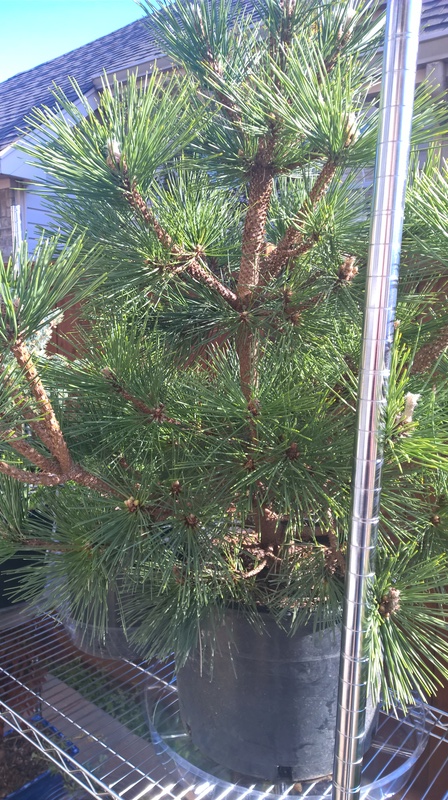 So, I can imagine some may spank me for taking off so many needles.
I'd estimate I took off maybe as much as 60% of the total overall needles.
I know that's a lot, but it really needed it, and frankly I would have liked to take more.
As you can see from the initial pics, the tree is in EXCELLENT health with lots of vigor.
That top candle was almost 6 inches long before I trimmed it.
I do believe the tree will sustain the needle loss and in fact, I already see beneficial signs in the interior branches with buds now appearing where before there was none.
So, I have some thoughts about where to go with this which I'll post below...
So, the base trunk of this tree has what to me is an appealing angle and curve to it, but it is obviously too large as it is.

I've decided to air layer this tree.
But what I'm considering is doing SEVERAL layers, at the same time.
For sure the top section, probably below the top layer of branches.

HOWEVER, I'd also like to get layers from several of the long branches at the same time.
Additionally, I'd also consider placing a second layer on the main trunk below the second or third layer of branches.

Obviously, it is probably safer to do one layer at a time, but to get this tree (and it's layered components) under control anytime within the next 5 years, seems to imply either a lot of air layers, most of them simultaneous, or just pruning and tossing a lot of potentially good material.

I feel like I need to add again, as should be evident from the above pictures, this tree is in stunning health. Brimming with vitality and vigor.
It drinks about 1.5 gallons of water a day.

I'd be VERY HAPPY to read any thoughts or alternative ideas from the wise seasoned experts here and thanks in advance!

Yes, it certainly looks healthy. However it is still a pine and pines can be touchy. If it were mine I would leave it be for the rest of the season and get it in good soil next repotting season. Sun and fertilizer, they sure love organic ferts, you can get Holly Tone at Home Depot or Lowes.

For repotting a good approach is half bare rooting.
---
Permissions in this forum:
You
cannot
reply to topics in this forum