Hi:
I live in Brantford, Ontario, Canada about 1 hour drive south of Toronto. I have been training this ficus retusa for the last 8 years. Since I live in Canada, from around October to end of April I keep the ficus indoors in a small sunroom and from May to end of September outdoors in plain sunlight. I really like its nebari and trunk. I think that the branches are good too, but are becoming too long. I try to keep it pruned not to let it go too much, but I would like to shorten them. I have the following questions:
+ Normally when I prune below the leaves, the branch dies. I was wondering if I prune all the branches at the same time and not leave any leaves, if it will bud out.
+ If this is the case, when would be the best time to do this hard pruning and how far back would you recommend me to go.
+ Should I fertilize heavily before pruning it hard?
Thanks in advance for your help.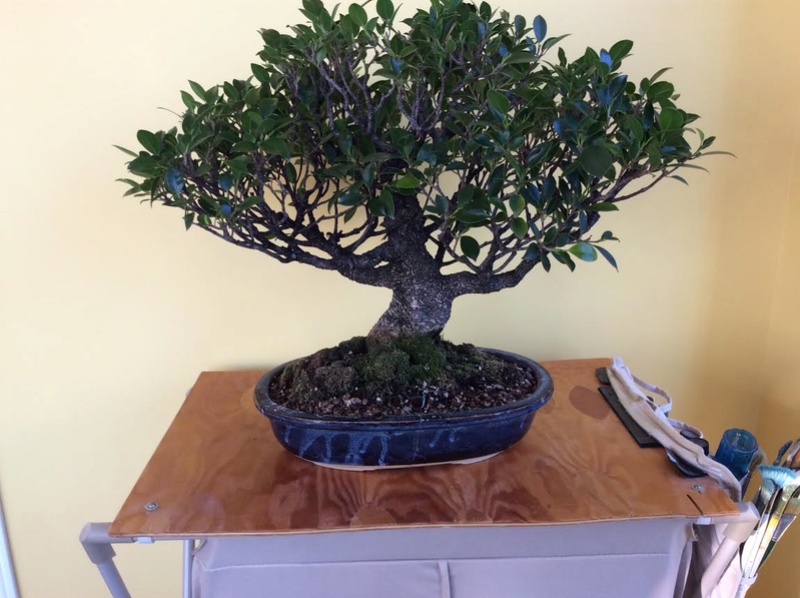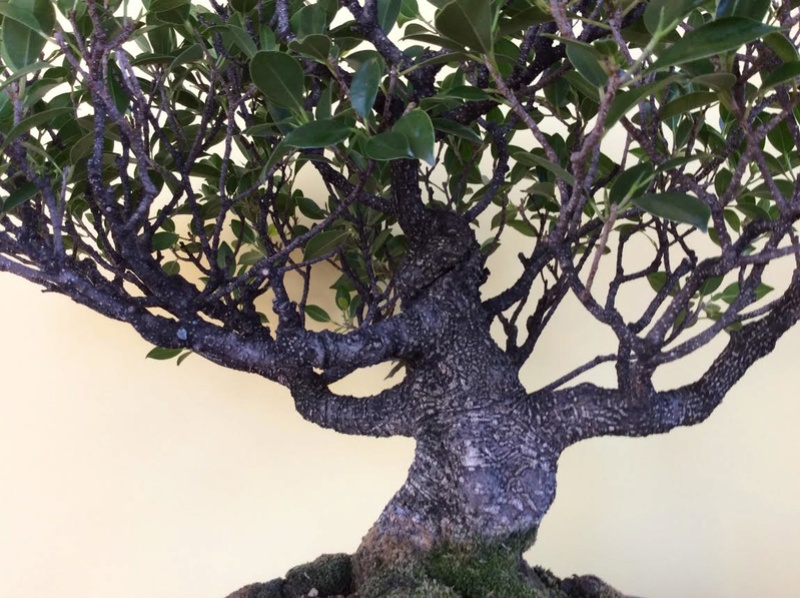 ivillaCanada

Member





When temperatures are above 75 - 70 deg.F [ day or night ] and you have fertilised for a month try trimming a branch back to
before the last leaf. You should see some growth from the applied fertiliser.

Observe what happens.

Additionally, you should test your theories on expendable cuttings. So when you cut anything off, please use them
as cuttings.

Always experiment on the cuttings not the mother.

Remember Ficus likes sun.
Good Luck.
Come back and let us know how it goes.
Laters.
Khaimraj

Khaimraj Seepersad

Member





Hello there. Looks like a nice tree ya got. I have had best results when it comes to ficus and hard pruning/total defoliation when one is noticing the plant is just starting a growing period, or is actively in a phase of growth. I will usually give some fertilizer before the procedure as well. Looks like a strong healthy plant, you should be able to go back as far as you want (Not trying to "nay-say" on Khaimraj, I just have faith in strength of your tree.) I have also noticed that wiring during this time seems to stimulates back budding. Please keep us updated. -Jacob
Only recently have been brave enough to try a full defoliation with one of my ficus:
Will try to snap a shot of her today, bout a month later and plum full of new growth.

appalachianOwl

Member





Thanks both for your help. I will start fertilizing and wait a month before I do the hard pruning. I will keep you posted. Any ideas in design changes? With this kind of ficus does it look better with a full canopy as it is right now or is it better with separate foliage pads?
https://illiweb.com/fa/i/smiles/icon_eek.gif
Jacob, you have a nice tree there, please post a pic of your tree to see the results of the total defoliation.

ivillaCanada

Member






---
Permissions in this forum:
You
cannot
reply to topics in this forum