Hi All,
I was given this bonsai tree and don't know what type of tree it is. Could you please help me identify it?
Many thanks!!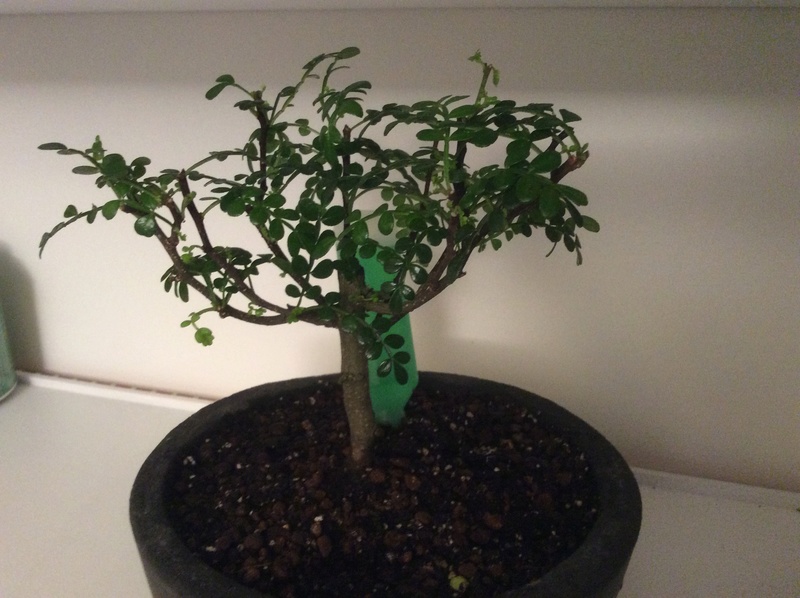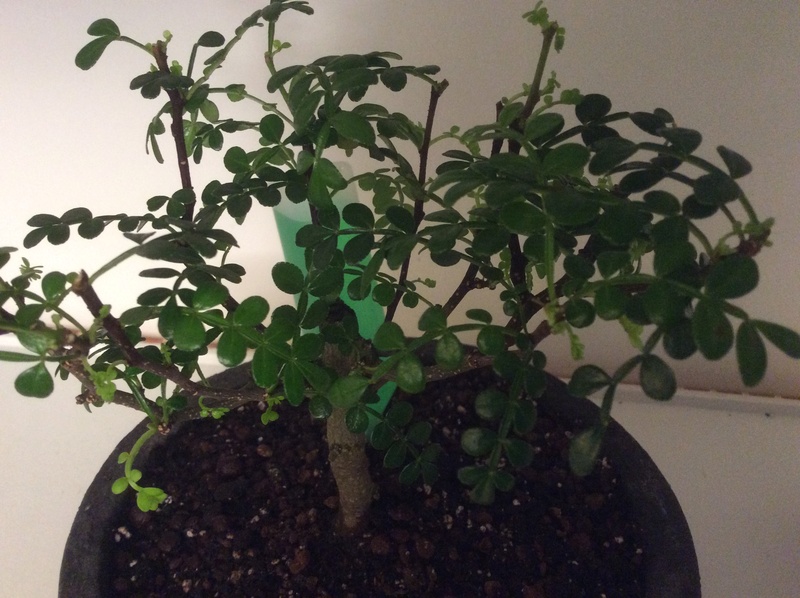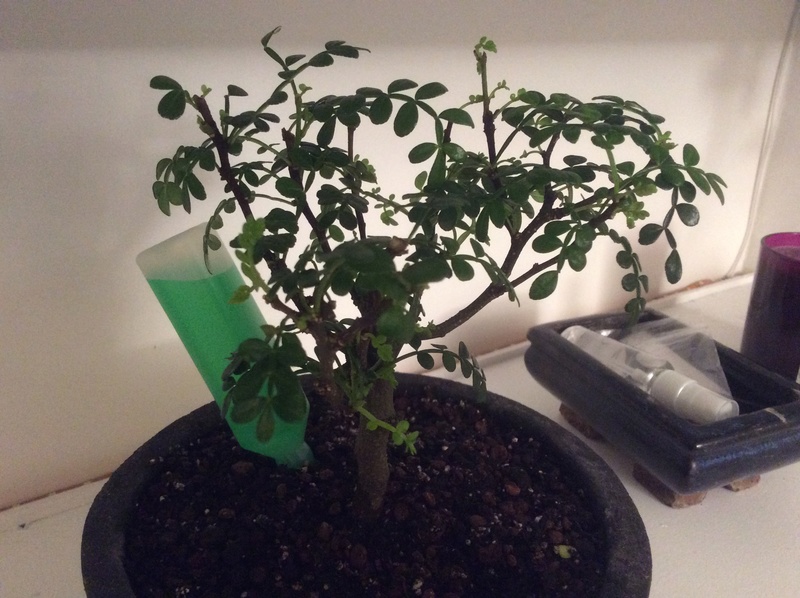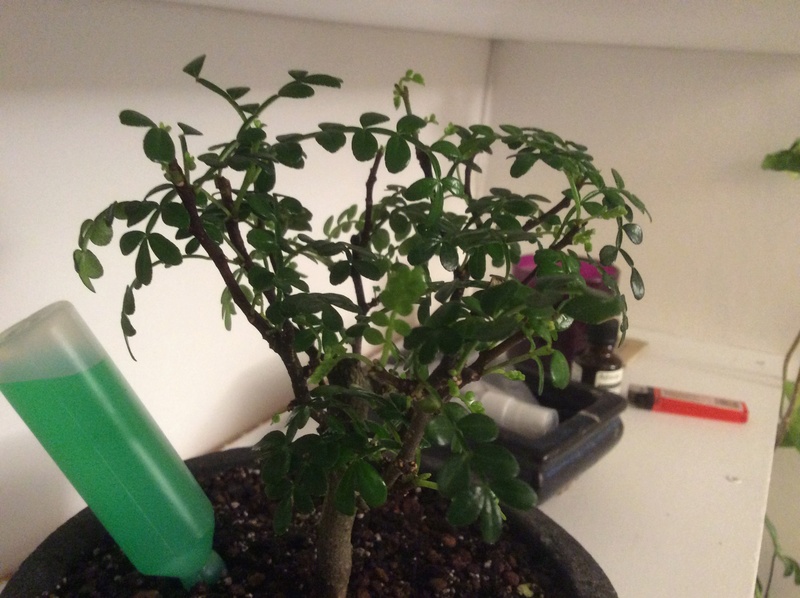 Howdy Rieran,

That's a Caragona Spinosa or Chinese pepper

Thomas Urban

Member





Brilliant! Thanks a lot Thomas!

Thomas Urban wrote:Howdy Rieran,

That's a Caragona Spinosa or Chinese pepper
Not to confuse issues, but I have always seen Chinese pepper referred to as Zanthoxylum piperitum.

I found some listings for Caragona spinosa, but they were mostly non-English references. I get re-directs to Caragana spinosa, which is related to the Siberian Pea Shrub (Caragana arborescens).

I thought this was a helpful link to compare some leaves- https://adamaskwhy.com/2013/08/20/lime-prickly-ash-you-say-does-medicated-powder-work-for-that/
Did anybody guess foemina yet?
Hello RianaN!

I am pretty certain that your tree is Operculicary decaryi in the Anacadiaceae (or Cashew family). It is a tropical, and since it seems you are in London, it will not thrive outdoors in winter.

I do have a question? What is that "IV" bottle that you have inserted into the pot? And why?

All bonsai will do best in full sun outdoors. I can say categorically that no bonsai will survive for long inside without truly heroic measures.

I hope this had been helpful!
David B.
I dont think it is that David.

Operculicarya's leaf is much smaller, and very very rare, from Madagascar, where would they find such a tree in London?

The entire leaflet of Operculicarya is about 4-5cm long, the bark is also tuberculate.

If we can have a closer look at the bark?

Love and Light


Andre Beaurain

Member





Probably as said before Zantho............. Sezchuan pepper.
Laters.
Khaimraj

Khaimraj Seepersad

Member





Hello Andre;

As I hope you know I value your plant identification greatly! You are more often correct than I!

You ask two questions: the first of which is "…where would they find such a tree in London? Operculacaria has become common in the "bonsai trade". A quick google search turned up many web sites selling "Jabily" for bonsai cultivation. We have seen it on this site previously.

As to you second question: I agree, the photographs are too unclear for certain identification.

Yours!
David B.

---
Permissions in this forum:
You
cannot
reply to topics in this forum