Have had this tree for quite a long time, seriously neglected it for many years whilst running business, family etc but over the last few years getting it together a bit.
However it may be the boredom of winter is getting me down but as I look out of our kitchen window at it I wonder if I should be thinking of more dramatic possibilities
Its recent progress has been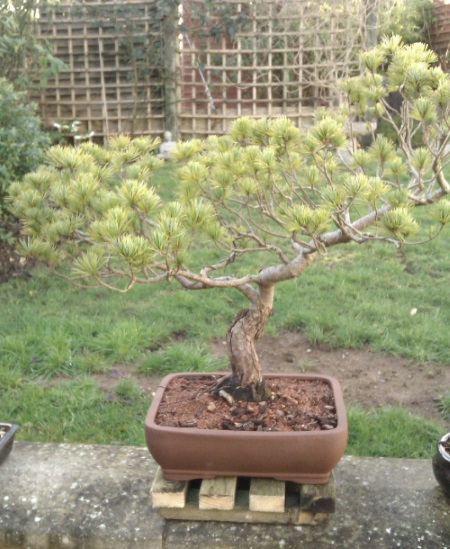 Feb 2014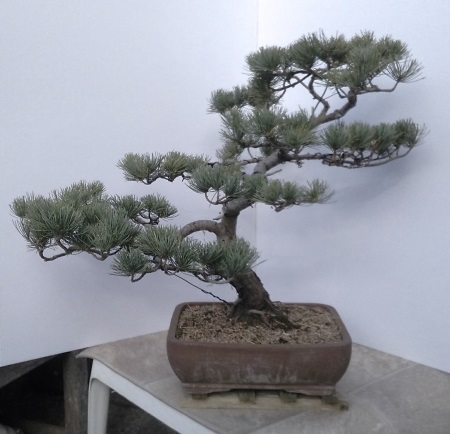 Jan 2017
Now I keep thinking is it going the right way or not? So I played about with a photo package and came up with these A being as it is B and C options ?

What do you folk think?

Michael Cooper

Member






AlainK

Member





Nice tree, Michael!
I agree with Alain on C

my nellie

Member





Hi Michael,

I like C the most as well. If it were mine I would also pull the branches down a bit more and keep the rounded top to create a more aged appearance.

Thomas Urban

Member






Michael Cooper

Member





I think it's better but I would still lower some of the others as well. But, that is my taste and this is your tree


Thomas Urban

Member





Looks pretty good to me Michael.
However I did wonder whether it might look better with a little separation between the second left branch and the rest of the crown. Only a very subtle change but in your design the crown is very dominant because it is so broad. To my eye, opening it up a bit lightens the crown and balances the overall foliage mass better.
Although like I say, this only a very subtle change (hope you don't mind me doctoring your image).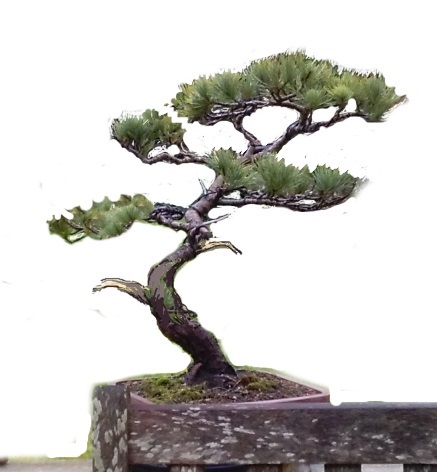 Regards
Richard

Richard S

Member





Mind? Not at all Richard always pleased to have, some thoughts. I have had it so many years , most of which time is was severely neglected, that it seems such a huge step to considered such a drastic chop. So thanks for your idea,seems good.

Michael Cooper

Member






---
Permissions in this forum:
You
cannot
reply to topics in this forum