Height: 15 cm as it stands now with the target around 12 cm
Pot: training
Nov 2015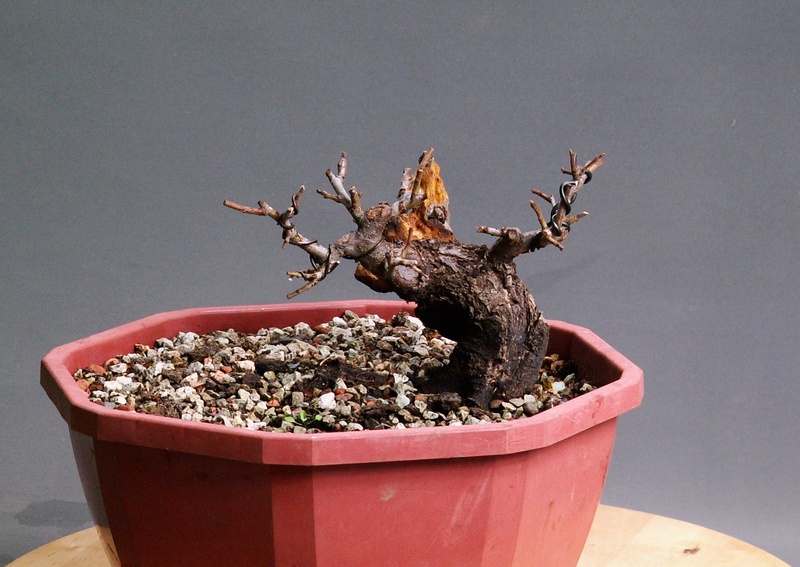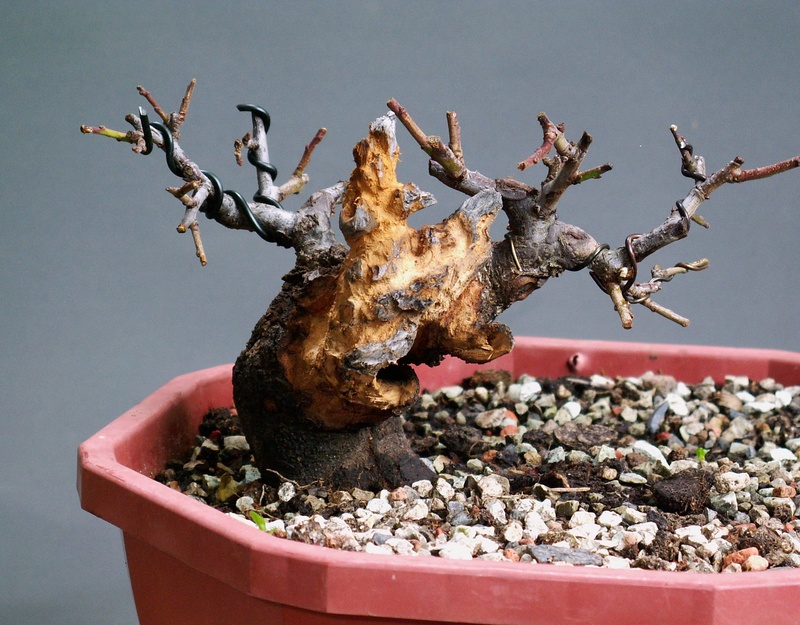 Nov 2016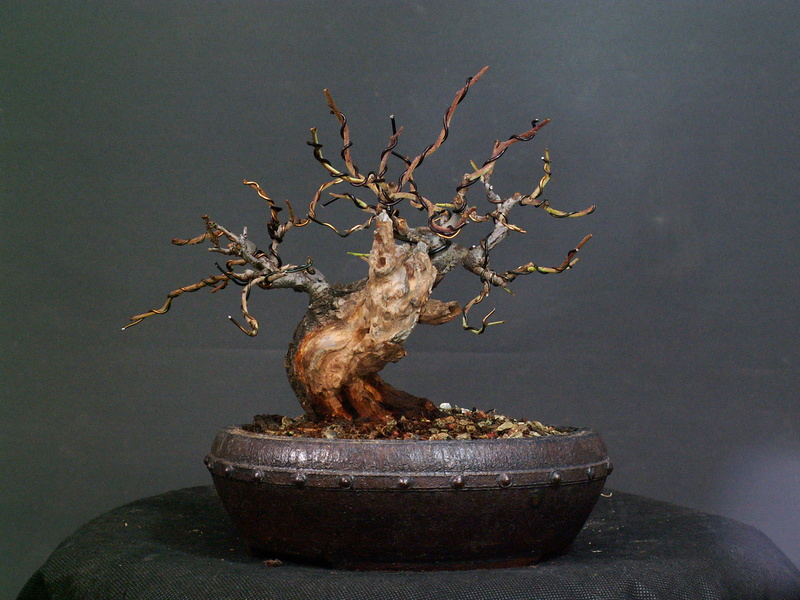 Plans for 2017?
The little sloe would need a bit more pruning in the early spring next year as I have left the  the new shoots a bit longer now.   Then I should start to think about the direction to move with the dead wood.   But the biggest challenge is covered in the soil.  This is the reason for a pot a bit larger than one would expect.   I have tried to graft roots with zerro success rate.  I am considering an air layer but the reports on the air layering of sloes are quite rare and not very exciting.   We will see...


Vlad

Member





perhaps cutting "windows" in the bark under/at the soil line and applying some rooting hormone paste and finely grated sphagnum moss would encourage some rooting in the desired area... i have had some success with this method...

regardless, that is going to be a nice little blackthorn !
_________________

AAC Original Milwaukee Wi. Chapter - North America
aka beer city snake
link to ARBOR ARTS COLLECTIVE BLOG

kevin stoeveken

Member





Csescz Vlad,
I really like your way to bonsai.
You're not building "instant bonsai", you're accompanying a tree that is developping.
No excessive dead wood, a taste for elegance vs spectacular carving, a mind for the future: keep on the good work


AlainK

Member





It is definitely an experience  worth trying Kevin.  Thanks a lot.  
Salut Alain,  Thank you for your comment.   I am doing this stuff for a pleasure and not for a living  or to present it on a show.  That makes quite a difference

Bonsai is never finished.  
Journey is the goal.

Vlad

Member





Vlad wrote:
Bonsai is never finished.  
Journey is the goal.
Looks like you're on a good trip


AlainK

Member





I really like this one. Very good.



Rui Marques

Member






---
Permissions in this forum:
You
cannot
reply to topics in this forum