A Horticulturist by trade and Bonsai enthusiast since 1975, I have never seen this plant before and hope someone can identify it.
• Leaves, simple, 3 lobed
• Stem, tomentose (hairy),
• Branching, alternate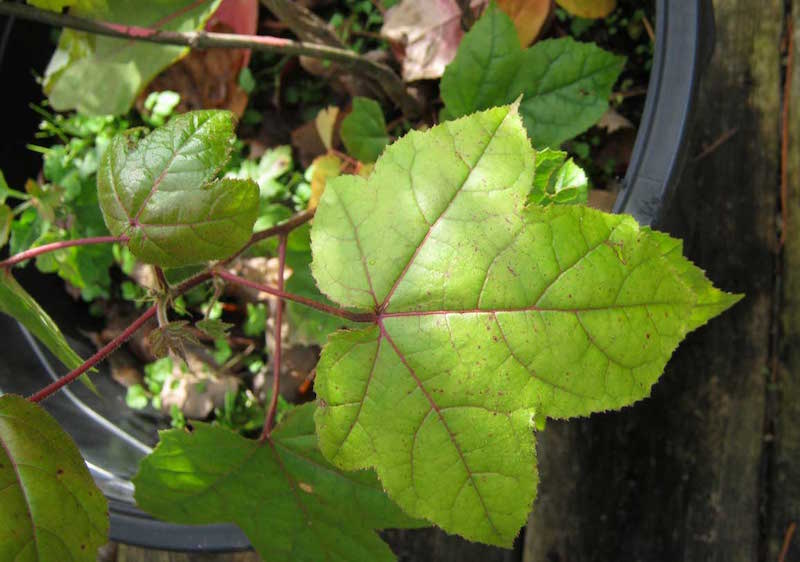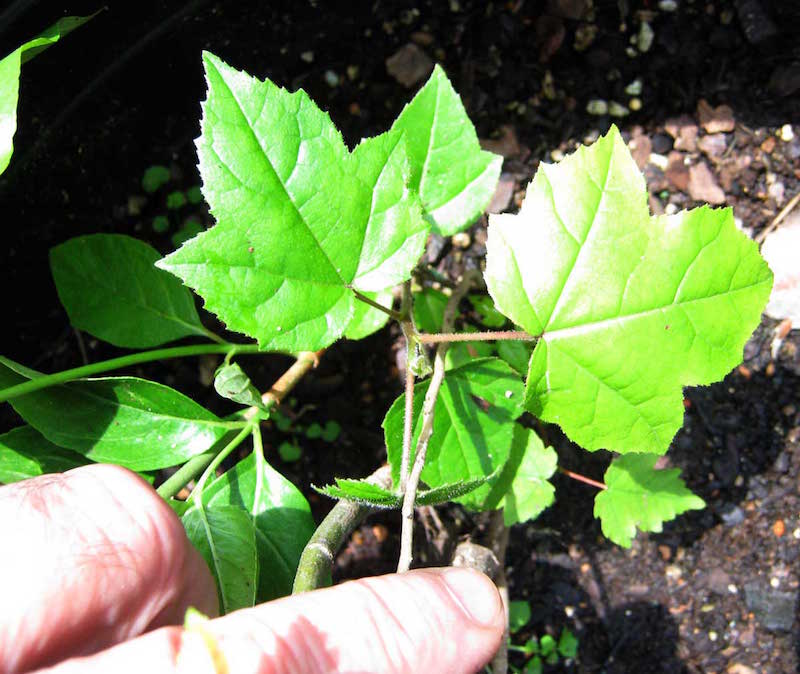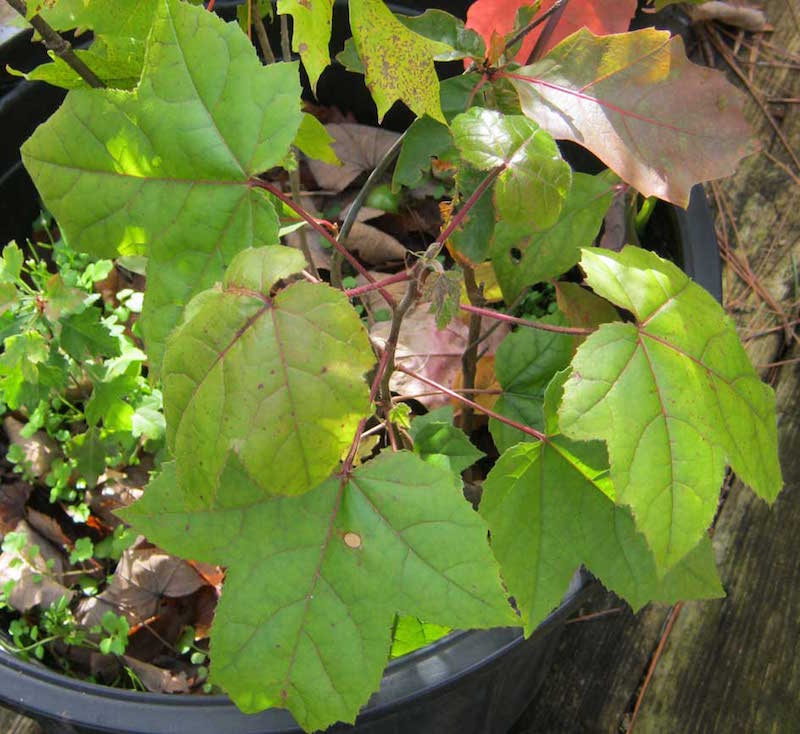 Gary Swiech

Member





Hello Gary - have you looked into Rubus?  Rubus odoratus and Rubus parviflorus both have simple alternate leaves on pubescent stems.  They generally have five-lobed leaves instead of three-lobed, but I do see a couple of the leaves on your plant which are five-lobed or nearly so.  Of course this would be much easier if you had flowers.  

David B.
Thanks guys but I have Rubus odoratus and Rubus parviflorus growing in the back of my yard. The leaves are not as hairy on this plant.

The Arbor day foundation sent me a bunch of seedling in the Spring and this was one of them. I'll have to give them a call when I get a chance. It's supposed to be a tree of some sort.

Gary Swiech

Member





Its a rare day when the identity of a tree stumps Gary. And it stumps me too. I'm thinking something like a member of the Virginia creeper / Boston ivy family, but not either one of those species.

There is a Viburnum with maple like leaves, Viburnum acerifolium, but it has an opposite leaf pattern, not alternating. So it ''ain't no viburnum'.

Leo Schordje

Member





I sent the photos to the Arbor Day Foundation, the source of the plant and they don't even know what it is! Still searching.

Gary Swiech

Member





---
Permissions in this forum:
You
cannot
reply to topics in this forum