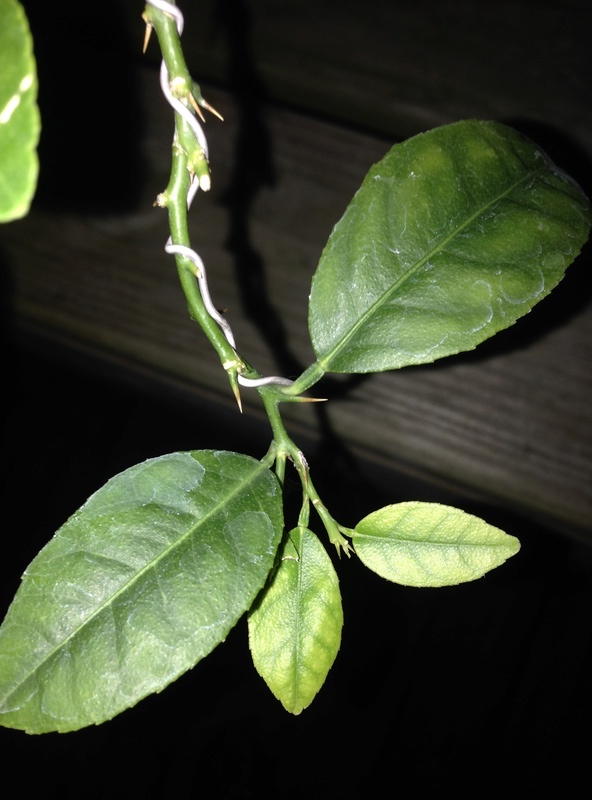 Only the new growth seems to be significantly effected...I am thinking either an iron or magnesium deficiency or maybe both.....?  I welcome recommendations in confirming the problem and advice for a material to use to counteract the condition.  Many thanks!
Tom

Tom Simonyi

Member





If your media has become too alkaline, from accumulating calcium salts, from well water, or whatever. Excess calcium can block uptake of nitrogen and iron, resulting in chlorosis. It does look like iron deficiency, but it could be a case of excess calcium blocking uptake rather than not supplying enough with your normal program.

If you know the tree was repotted recently, and it could not be excess calcium - then I have no clue.

Leo Schordje

Member





Hi Guys
a Nitrogen deficiency will have the reverse look on the leaf, that is a yellow vein with green edges.
Your Citrus has a green vein with yellow edges, pointing towards a Potash deficiency. Which can easily remedied by applying ash from your fireplace or braai.
Tom you must remember, Citrus are very hungry plants indeed.



Love and Light
Andre

Andre Beaurain

Member





---
Permissions in this forum:
You
cannot
reply to topics in this forum