i scored an interestingly trunked lantana that was just in a nursery pot, and seeing as how the timing was right, i repotted it about a week ago into something better... which included root pruning
my question is:
it is now wanting to push a flush of flowers, but i am concerned that energy could be better used in making roots...
should i be deflowering it for that purpose ?
my novice instinct says yes
(and if so, then i guess my question is just flowering bonsai 101


)
a few pics: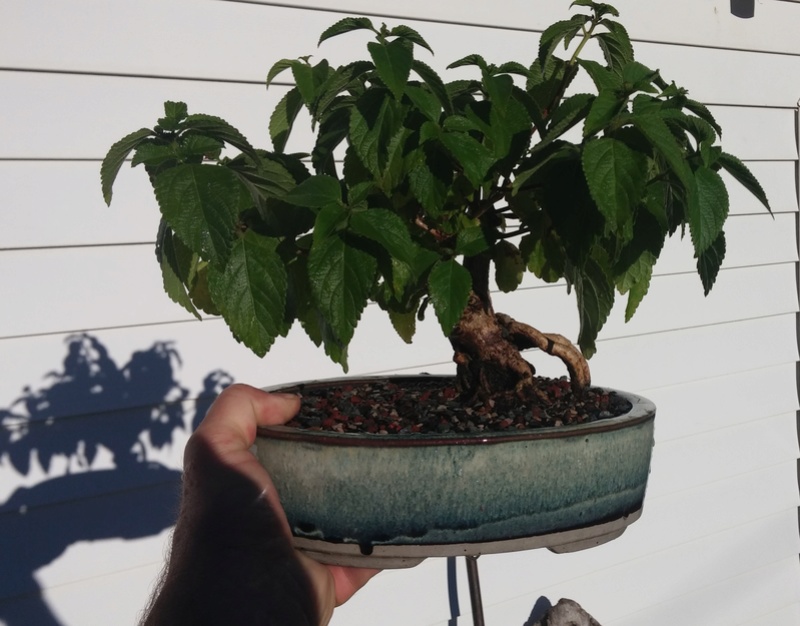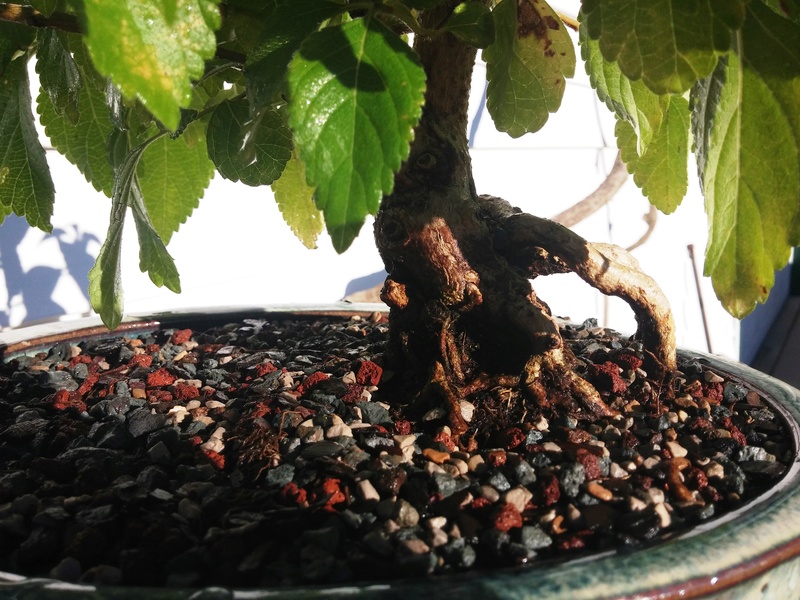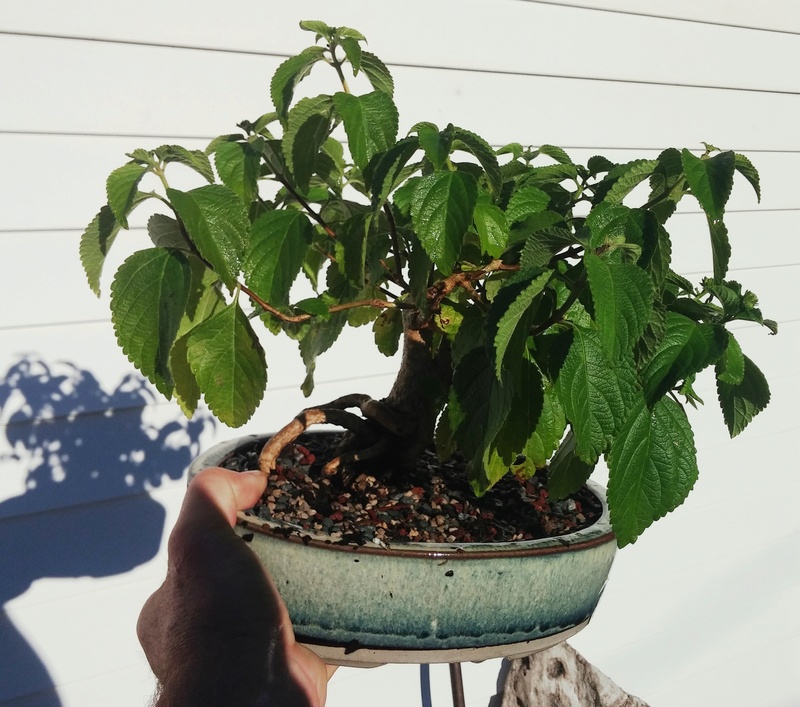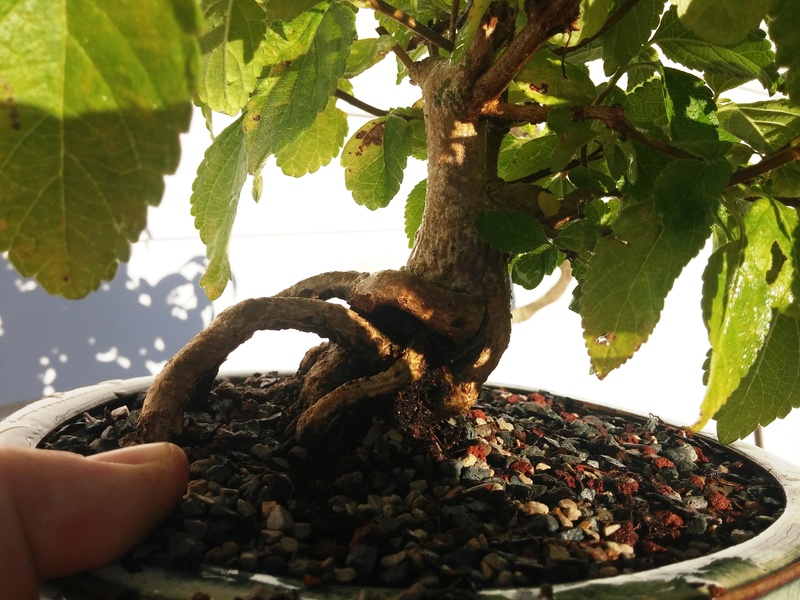 (i am aware of the potential undesirability of the crossing aerial roots and was unable to uncross them at this repotting and so will have to live with it for now...)
_________________

AAC Original Milwaukee Wi. Chapter - North America
By the way, the name is Kevin
link to ARBOR ARTS COLLECTIVE BLOG

beer city snake

Member





Kevin,

just snip off the flower buds as they develop and use a slightly higher in Nitrogen fertiliser. [ I can use lawn fertiliser at
1/3 strength into moist soil .]

Wood is very soft even when the shrub is old, try not to make large cuts.Friend of the termites.

Good luck with your - pest - the yellow and orange type is native to down here and grows anywhere, but likes drier soil and
lots of sun.
Can get to almost 8' [ 244 cm ] high and wide.[ the yellow and orange native that is ]

Good growing to you.
Laters.
Khaimraj

Khaimraj Seepersad

Member





thanks khai !
and glad to see you coming around with more regularity...

and this one is of the red/yellow/orange variety...
_________________

AAC Original Milwaukee Wi. Chapter - North America
By the way, the name is Kevin
link to ARBOR ARTS COLLECTIVE BLOG

beer city snake

Member





I have a large Lantana that I do not let flower, it helps develop ramification better. I just pinch the flower buds off as they start to form. I basically let my Lantana grow all winter long inside the house under lights. Then it gets chopped back in spring with summer haircuts also. My bought my Lantana from a Bonsai nursery in Fl. and the branches were very thin. Now they match the size of the trunk.

The thing you are going to have to watch for is White Flies. White flies love Lantanta. Every Lantana I have bought from a local nursery have them on it even though you do not see them. Once you bring the tree into the house they multiply and spread to other trees. The only way I was able to get rid them on a permanent basis was to use one of really strong systemic insecticides. The Bayer product with systemic insecticide was not strong enough to kill them. I usually treat them in the last week of Sept in Colo.

You may have to re-pot the tree more often then other trees. They respond really well to re-potting. I use the following fertilizer: FEED ME! MSU Fertilizer - RO/Rain/Tap Water - Granular 40 oz 2.5 lb. Screw Top Container with teaspoon. , FM-Big from rePotme Orchids. I actually use this on all of the tropical trees and have started using it for the outdoor trees as well. I am know using it as a foliage spray. Trees looking good to. This fertilizer was recommended by someone on this board sometime ago. There a very long thread on fertilizer and this seemed to be the best recommendation, if I remember correctly.





Lost2301

Member





hey ! thanks mike !!!
i will especially keep an eye out for the whities !
_________________

AAC Original Milwaukee Wi. Chapter - North America
By the way, the name is Kevin
link to ARBOR ARTS COLLECTIVE BLOG

beer city snake

Member





---
Permissions in this forum:
You
cannot
reply to topics in this forum