A little shimpaku I picked up a few weeks ago. Some wire and a pot and 30 minutes later. It needs fine wiring and deadwood still but I figured it had enough for one sitting.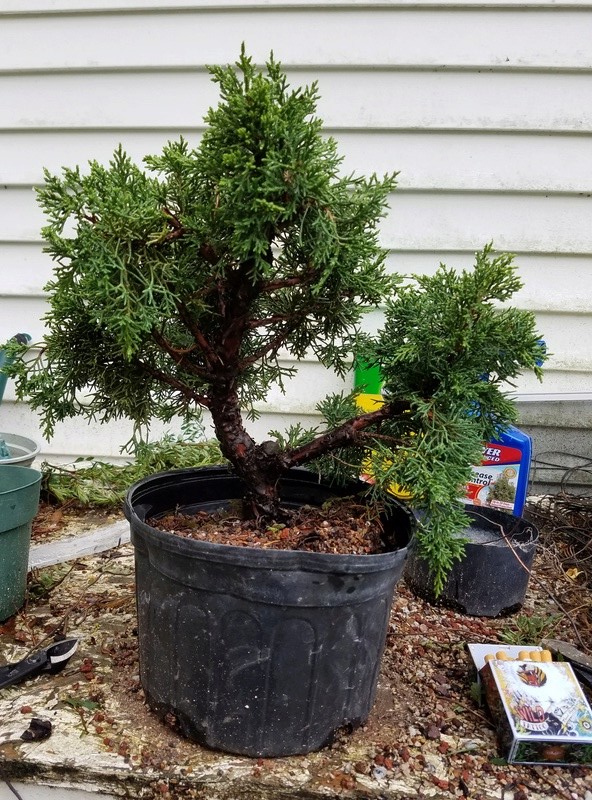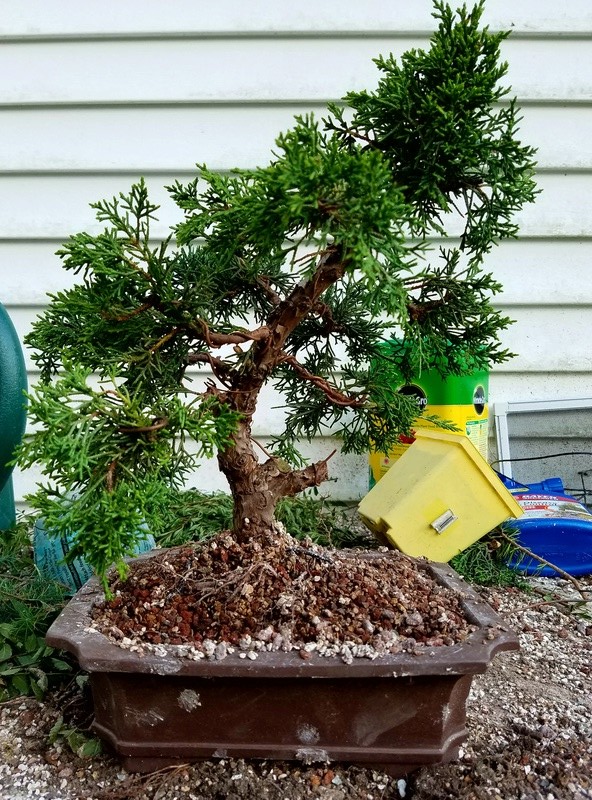 Good material!! Good idea to let it relax before anymore work. Nice



LanceMac10

Member





Me too! I love a good relax lying flat on my back...


Vlad

Member





Are these the ones you picked up from Kurt? They're very nice. Don't push them too hard but don't coddle them either, just keep your eyes open and be aware if something does not seem right.

Vance Wood

Member







_________________

AAC Original Milwaukee Wi. Chapter - North America
aka beer city snake
link to ARBOR ARTS COLLECTIVE BLOG

kevin stoeveken

Member





Alli oop
Wow we have similar pots, clay and plastic.
Great shrub, keep on showing.
Khaimraj
Mike's trees re-positioned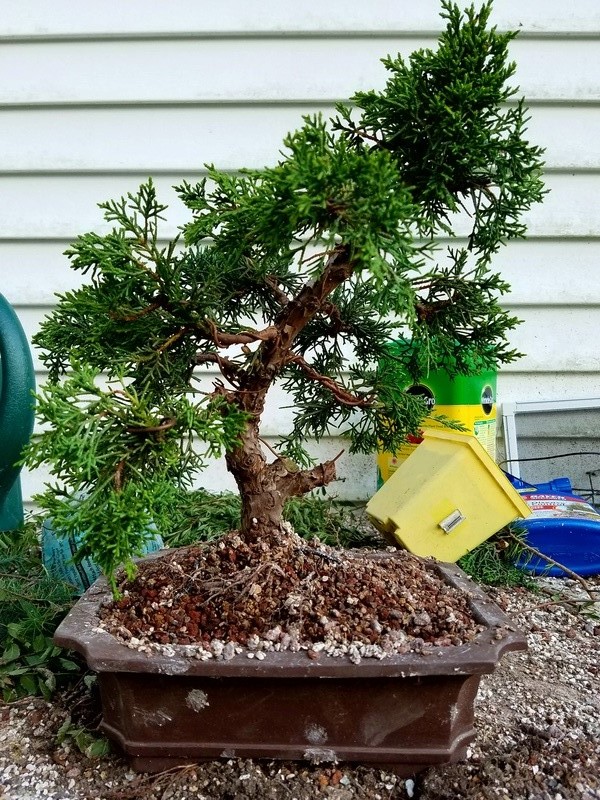 Khaimraj Seepersad

Member





Yes it's one from Kurt Vance. I try and try to get these pictures to come right side up. I even rotated them so they might flip when I post the dam things.
So until I figure it out ,Khaimraj is my new best friend.
The other one I picked up is going to take some mulling over.
Thanks everyone!
i also found some pics to be weird like that...

i have found though that if i flip the pic so it is upright and then add 1 more edit (like a minor crop) and then save it seems to do the trick.
or just be sure to take pics only with the camera at the proper orientation so that no flipping is even needed...
_________________

AAC Original Milwaukee Wi. Chapter - North America
aka beer city snake
link to ARBOR ARTS COLLECTIVE BLOG

kevin stoeveken

Member





---
Permissions in this forum:
You
cannot
reply to topics in this forum