so i picked up this campeche bloodwood down in florida a couple years ago from
http://wigertsbonsai.com/
... it is a native of puerto rico i believe, so needless to say it is a tropical and one of the ones i decided to keep from the great (and on-going) culling of the tropicals from my collection... it has compound leaves similar to the brazillian rain tree, really nice surface roots and grows like mad... the branches also seem to undulate on their own as they extend,,, another interest is that the new growth leaves begin as a very cool copper color before turning green.
pictures of before i started today's work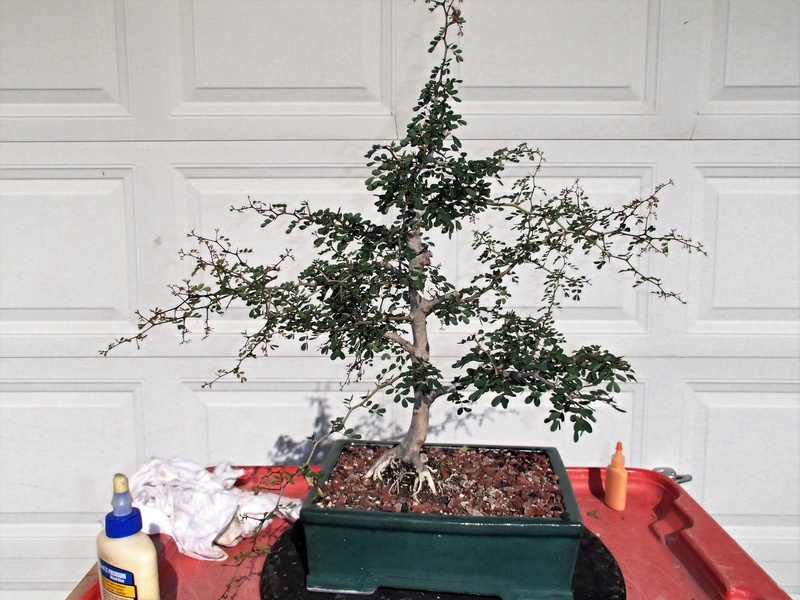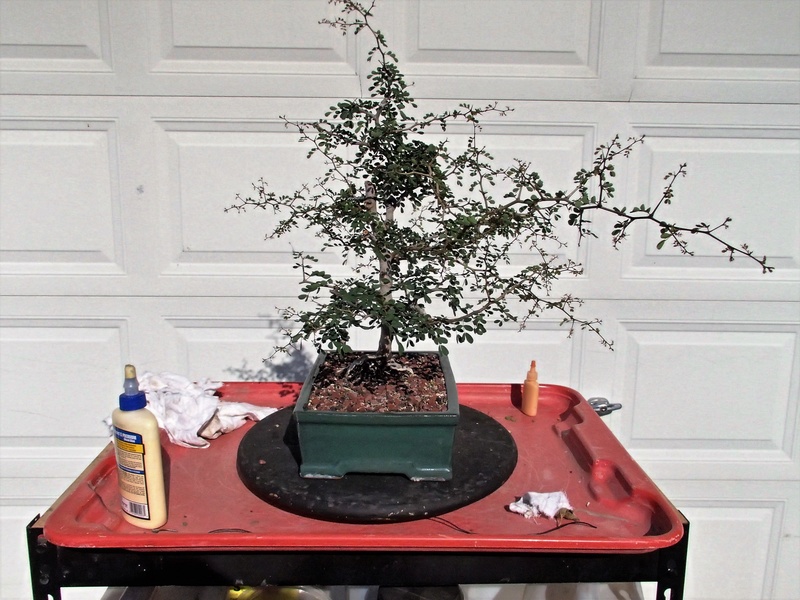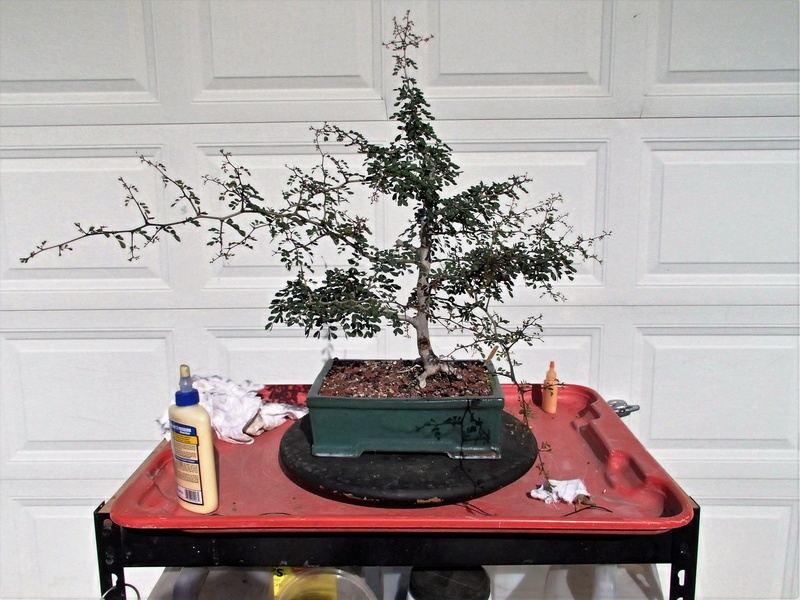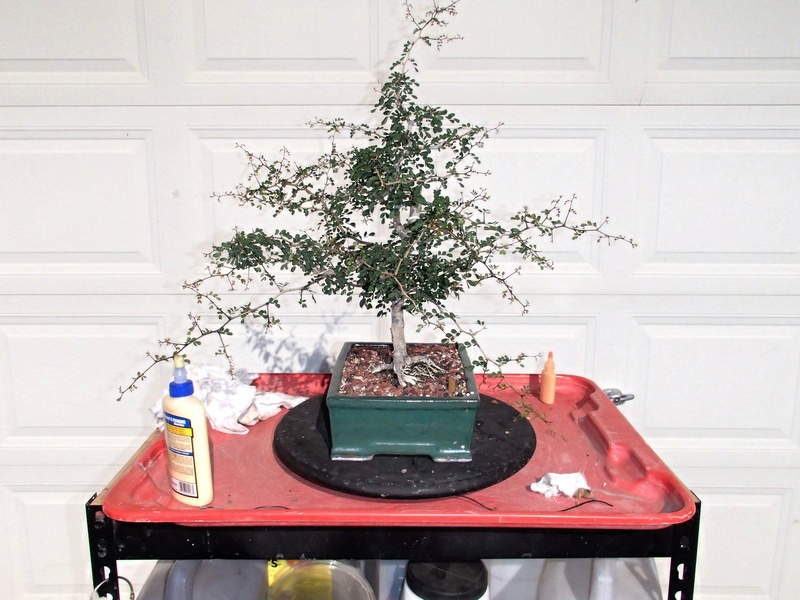 since purchasing it i have not done much to it except a repot, one branch removed, some minor (and continual) pruning along with a major decision regarding a new leader... as seen below, i decided on a new leader last year and removed the old one, leaving the stump as an anchor for wiring up the new leader... I figured it was now time to work that area, along with moving the rest of the tree along in a defined direction...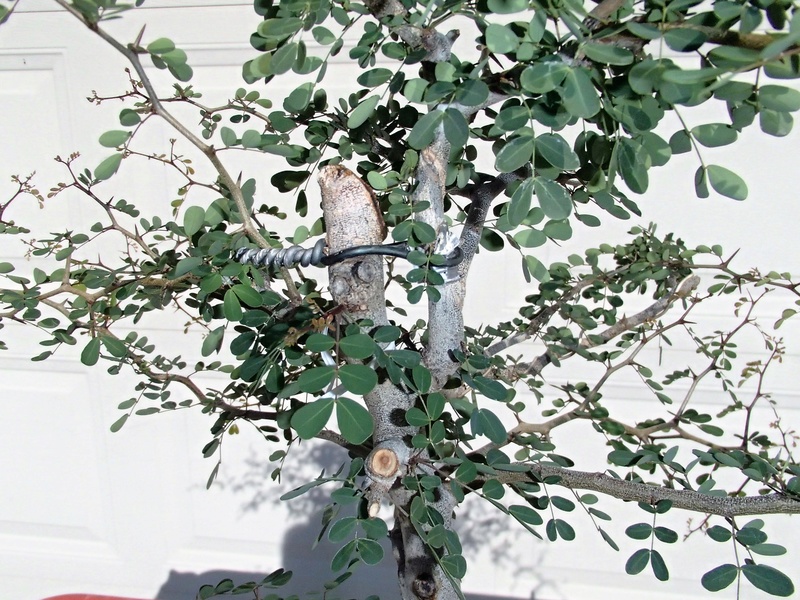 a couple shots of the surface roots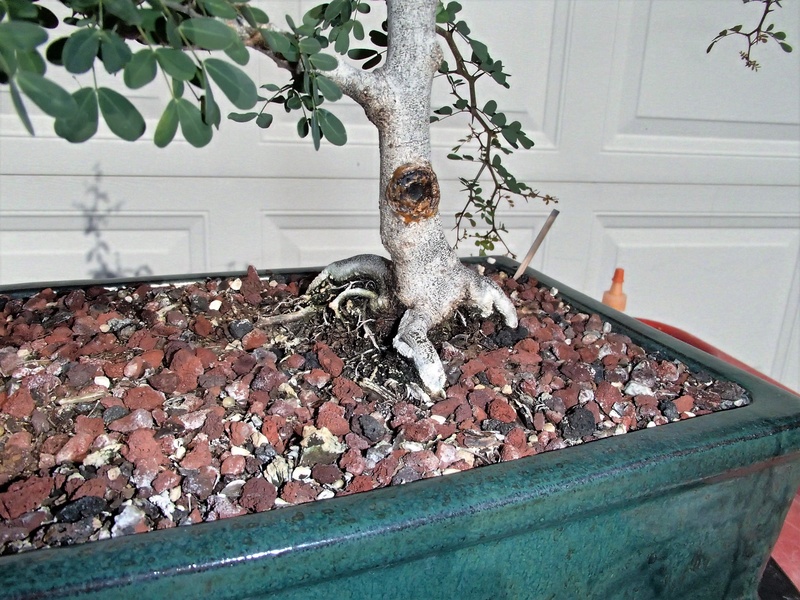 so i first removed the support stump up top...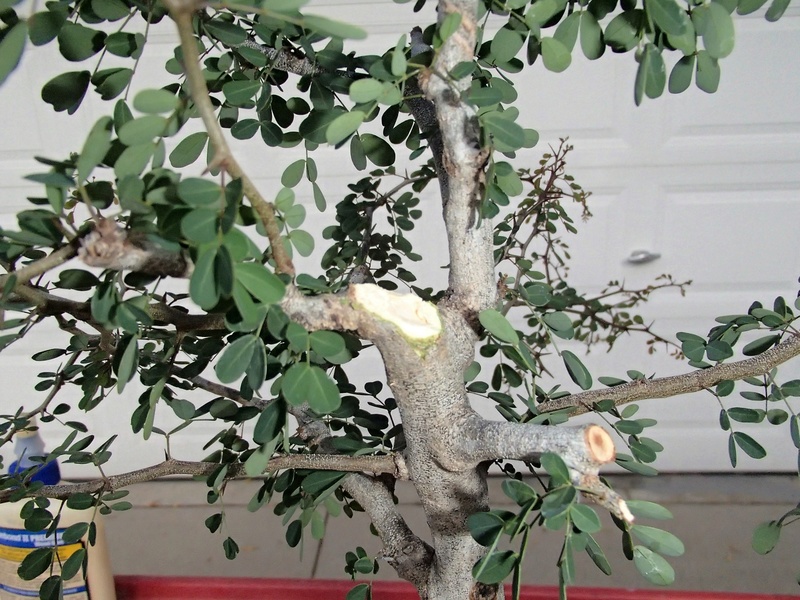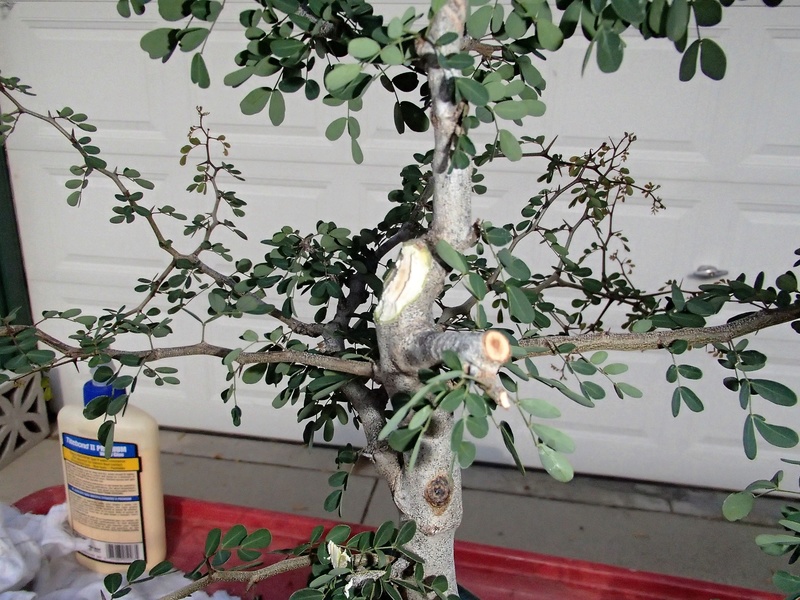 not bad looking from the "front"... but...
but then the tree was still looking way too tall so i removed the new leader and went for a new new leader just below the old new leader...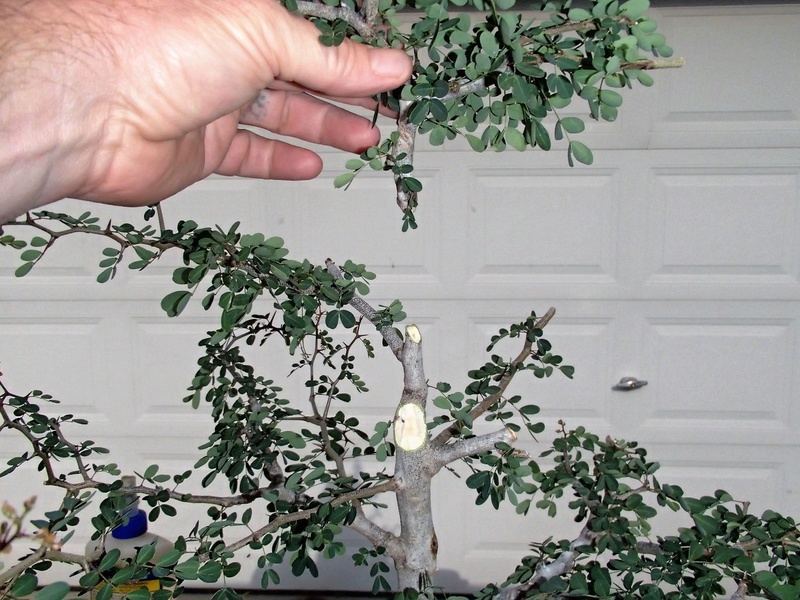 the branch on the left is to be wired up into position as the new new leader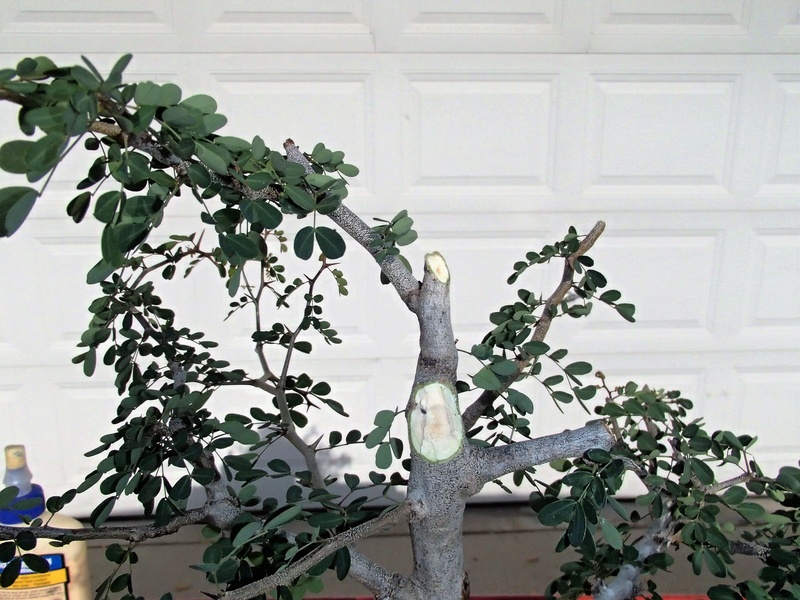 the old wound from the way too low branch i removed needed
some attention to encourage more healing...
...so i removed the old cut-paste and carved into some fresh live wood around the wound
and re-sealed the edges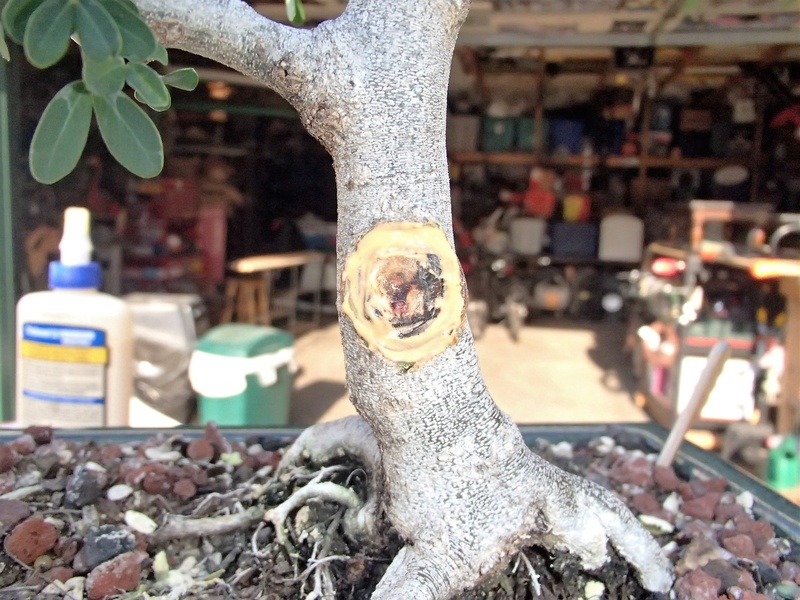 and also sealed up all the new wounds... plenty of them too...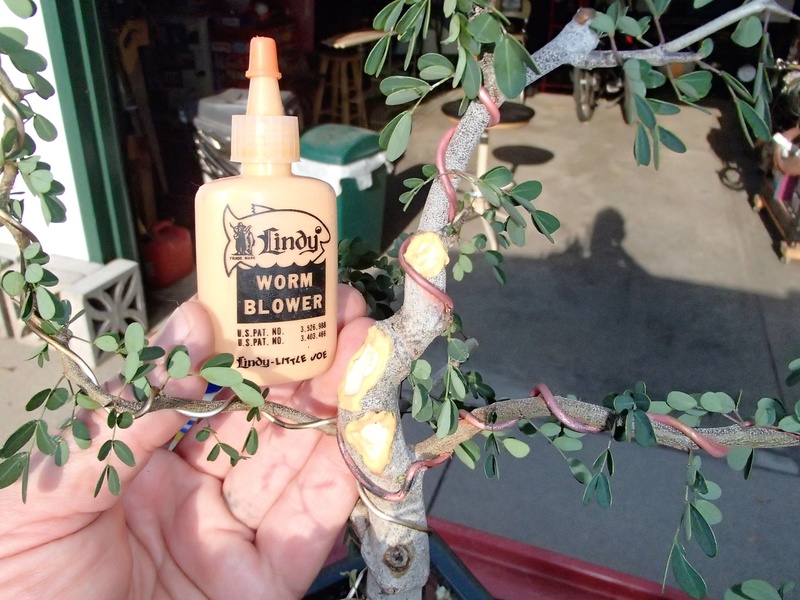 and after some more pruning, branch removal, wiring, etc... here is how she is left for now
front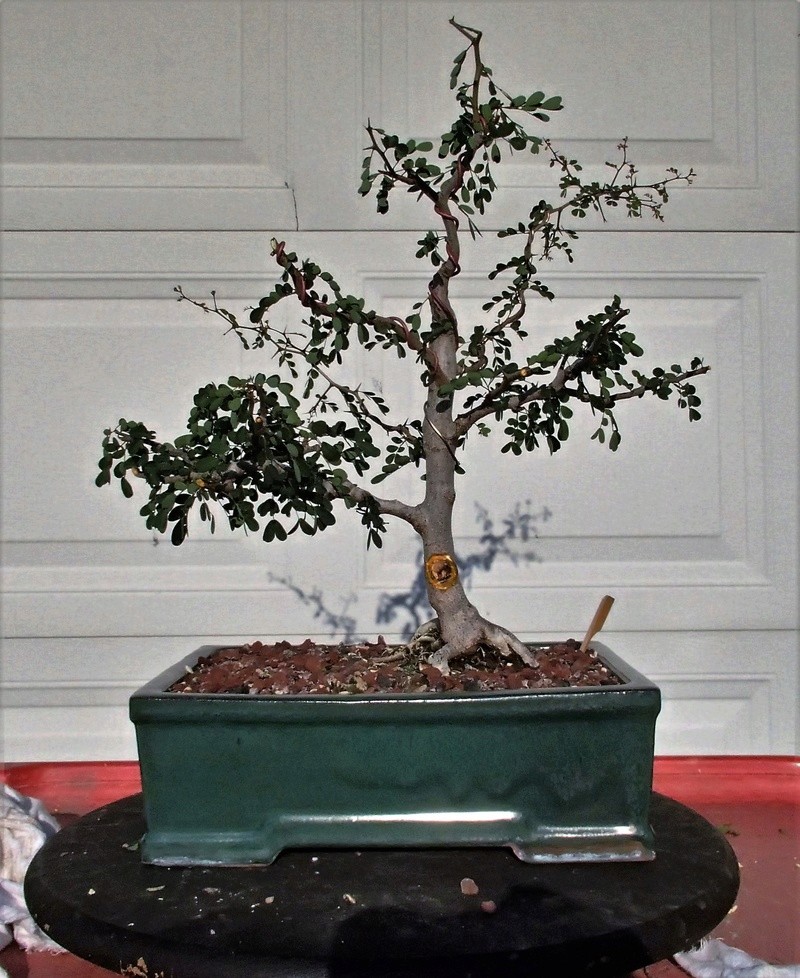 side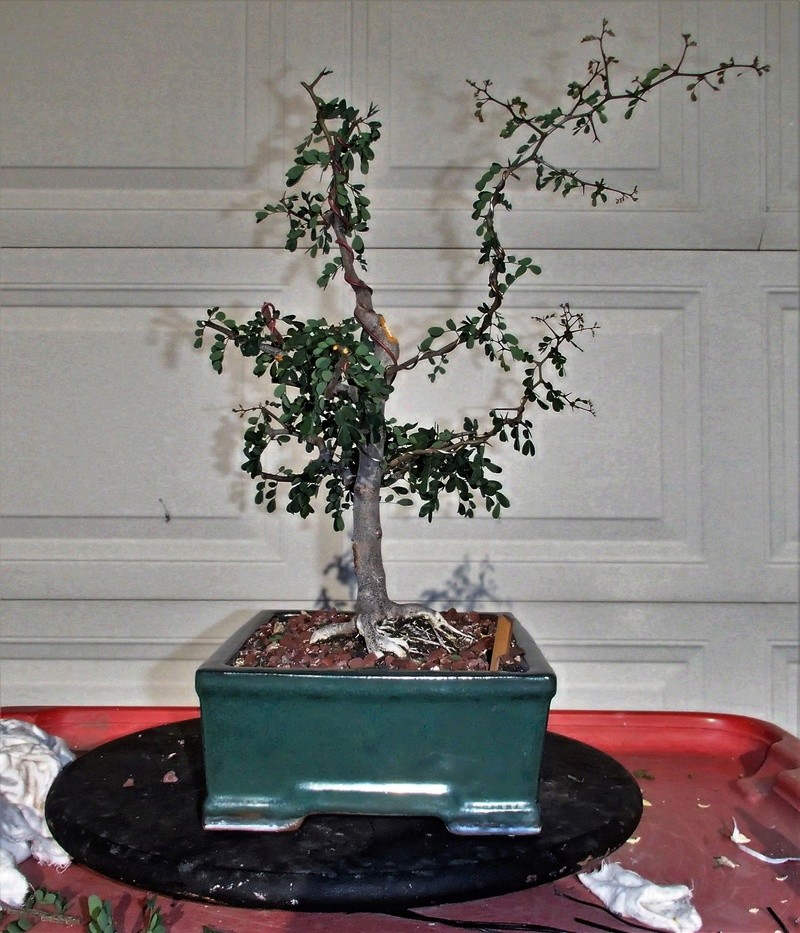 side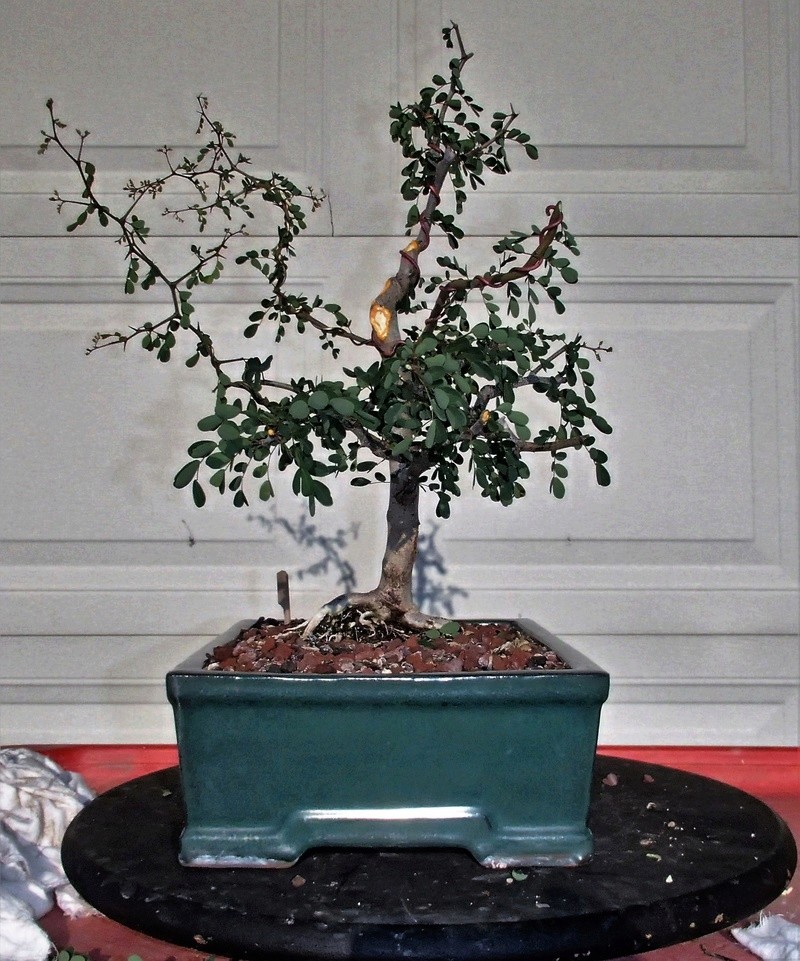 back
so now it will just be let to grow and heal... and prune prune prune... i realize the left side looks heavy but that doesnt concern me as the right side will easily catch up... some of the branches i kept were left long so they can run and thicken... when i first got the tree, some of the thicker branches were above thinner ones i wanted to keep and so far, this tree has shown that branch thickening comes easy when you let them run...  they are gradually becoming more uniform with thicker branches down low and gradually thinner ones as it goes up...
depending on what pops for new branches up top, it may be shortened even further in the future... but again not worried as this thing back buds like crazy...
all in all this is a very fun and rewarding species so far and one i would encourage any of our warmer climate members to explore...
(i wrote this as a bit of an introduction to an uncommon species, but also elaborated some of the "bonsai 101" stuff i did in the hopes it will help out some folks with some basic techniques...)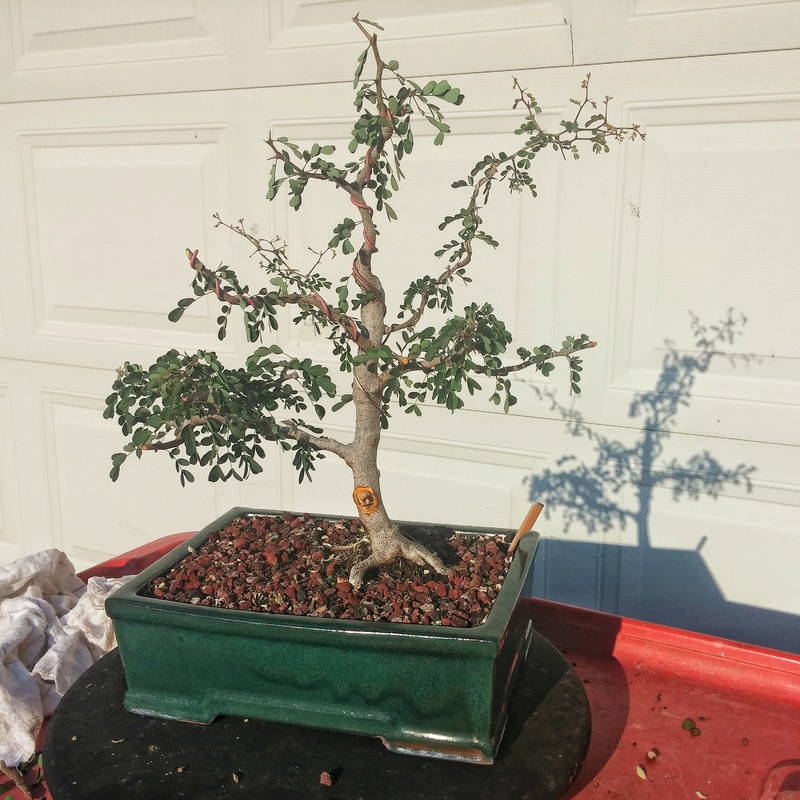 _________________
AAC Original Milwaukee Wi. Chapter - North America
aka beer city snake
http://wiscobonsai.blogspot.com/

Kevin S - Wisco Bonsai

Member





Nicely done Kevin,

the logwood was used for a red dye and the trunk will - mutate - as it gets older.
Nothing like what it looks like presently.
Will be watching and learning.
Thanks for all the images.
Laters.
Khaimraj

Khaimraj Seepersad

Member





Making great progress. The top has better movement now. Thanks for sharing.

steveb

Member





thanks steve and khai

khai - i have also heard it referred to as the logwood... and the red dye is where the term bloodwood came from, i imagine.
regarding the future trunk mutation, i am looking frwrd to seeing that over time !
_________________
AAC Original Milwaukee Wi. Chapter - North America
aka beer city snake
http://wiscobonsai.blogspot.com/

Kevin S - Wisco Bonsai

Member






---
Permissions in this forum:
You
cannot
reply to topics in this forum