Hello all!!
I have a shimpaku that developed this over a 2 day period ...i have since moved to a area that gets filtered afternoon sun 1pm and beyond.Is this a disease or did it get to dry?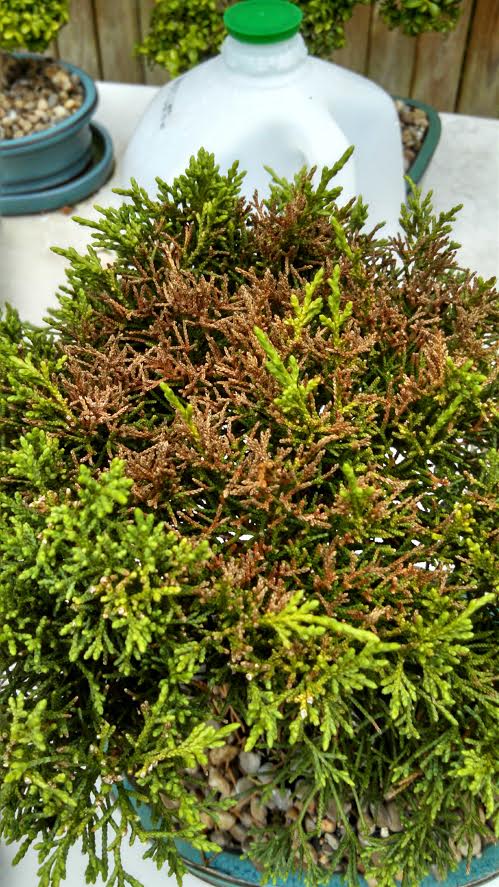 Looks more like a chemical was sprayed on part of the tree, especially since this occurred in only a couple of days. If it got too dry the entire tree would likely be impacted. Have you checked for spider mites or other critters? Hold a piece of white paper below the branches and gently tap on the branches. Carefully look on the paper to see if anything is moving, then kink of squish you finger across any black dots, if "blood" appears then you know you have critters.

DougB

Member





Take the tree out of the pot and check for the pressence of ants or other insects. I recently discovered that Shimpakus do not like sharing their soil with ants and they will react signifacantly.

Vance Wood

Member





---
Permissions in this forum:
You
cannot
reply to topics in this forum