I am a Believer.  And I am a Dreamer.
I believe that there was a time when the famous A. buergerianum and the other species of Acers in Japan have +/- the similar growing patterns as the other species of the same genus in the other parts of the world.  And I believe that it was a steady and patient horticulture combined with a hard selection focused on specific traits that make them the way they are now.
I dream about Acers native in Europe to get on the same quality level....   Just a dream?
Well, having a close look on this Field maple below - yes, it will be a long journey

. For sure a few generations of keen enthusiasts focused on thorough cultivation and exchange of material/experience.  Impossible?  In EUROPE?
But as Jake said to Brett:" Isn't it pretty to think so?"  (Fiesta, E.H.)
Dec 2009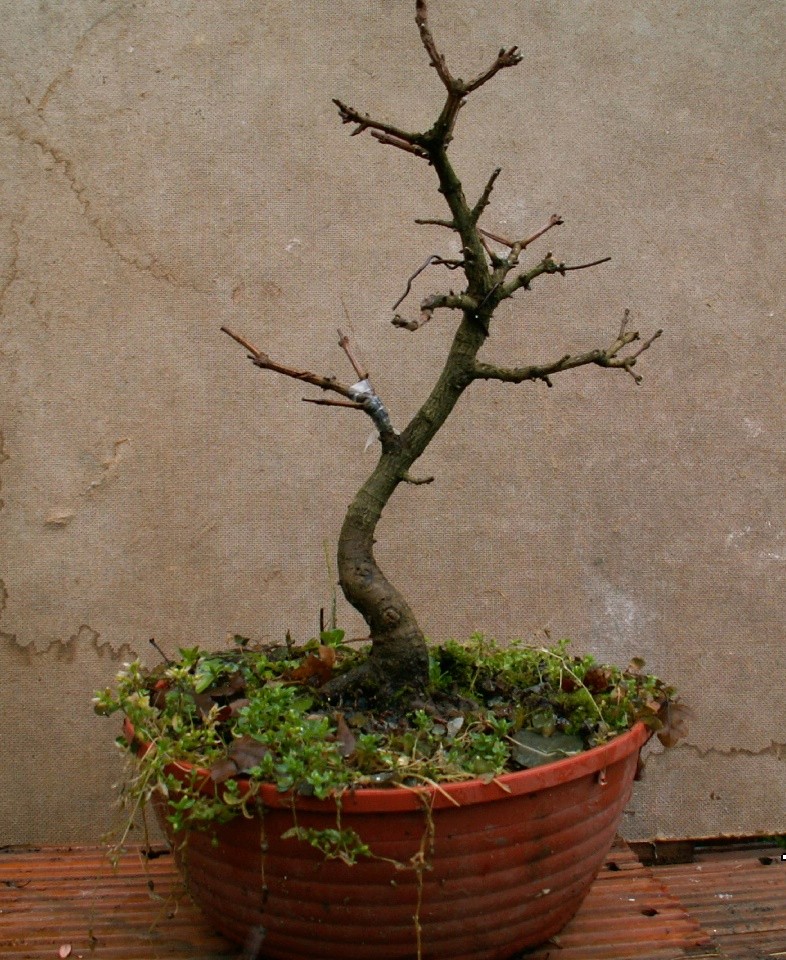 Aug 2016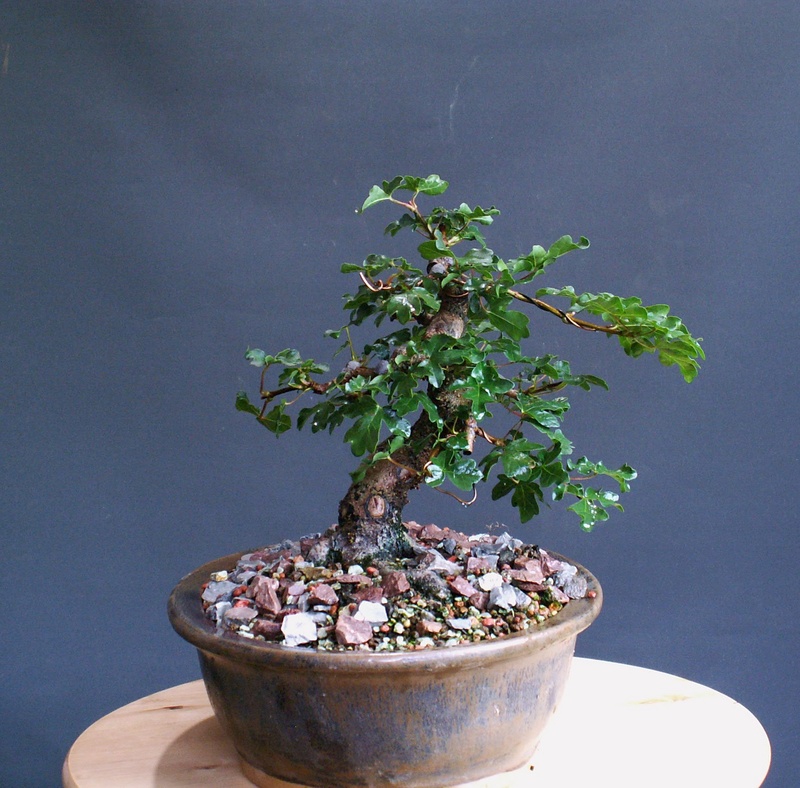 Size of the leaves ( Well, only a few of them have this size

. But there was no defoliation this year and the leaf size is not the primary target for now )
Well healed scar - result of the trunk chop
The height of the tree with leaves: 19 cm
Oversized pot is being used as I try to improve the nebari.  The gravel on the top of the soil should keep the blackbirds and their  beaks in a reasonable distance.

Vlad

Member






---
Permissions in this forum:
You
cannot
reply to topics in this forum