I spent some time in the park of "château de Crazannes", and I spotted this only deciduous tree with dead wood. I immediately though of the jousting we had with Bobby about the relevance of dead wood on deciduous tree

So I took pictures of this Carpinus betulus: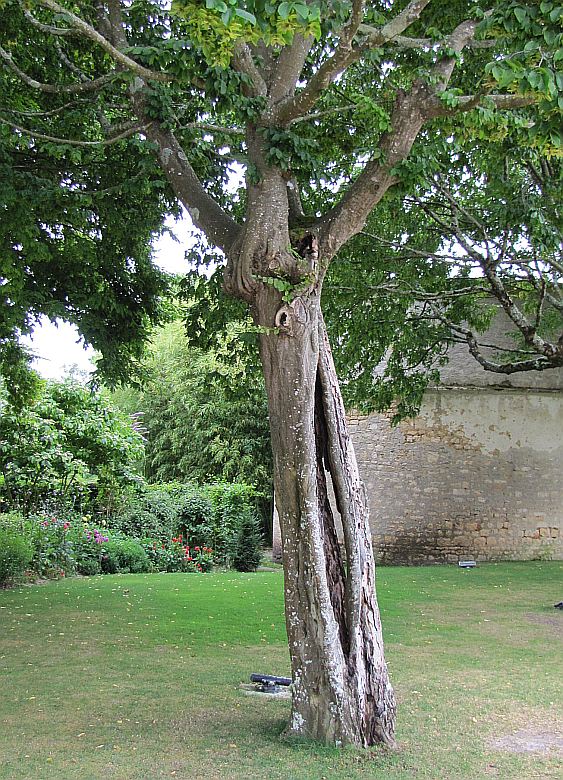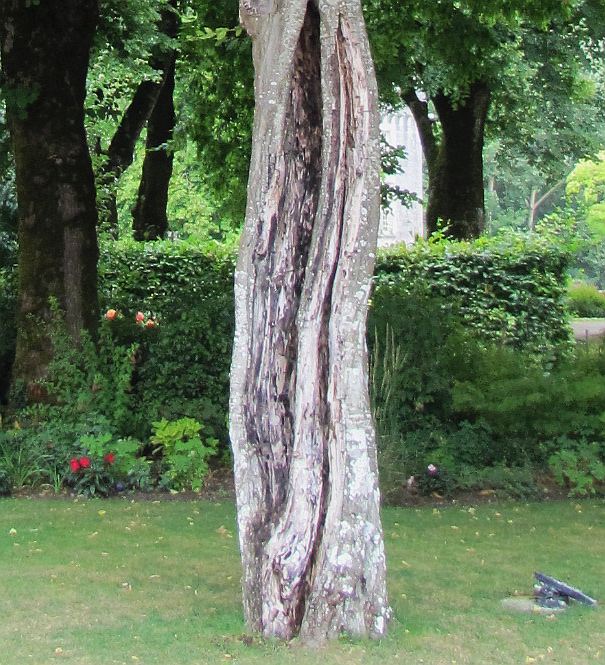 There were other beautiful trees there, my favourite being perhaps this multi-trunk Sequoia sempervirens. The tourist in the Hawaian shirt is here for the scale - I'm 1.78 m tall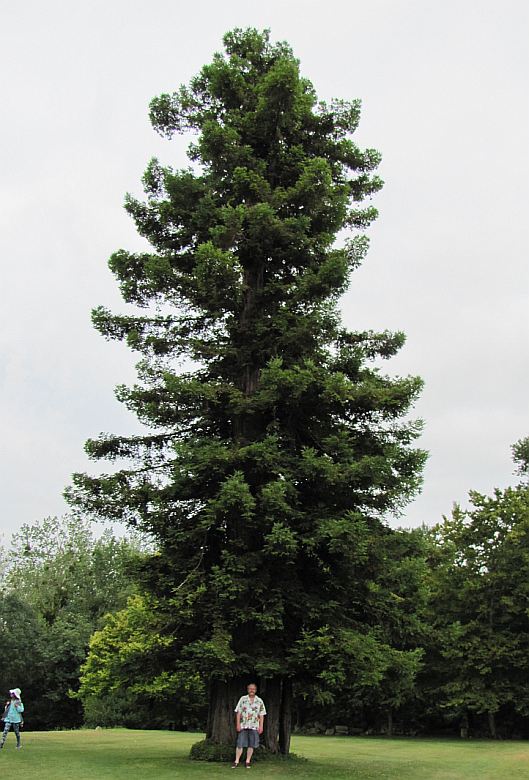 AlainK

Member





Sorry to hijack your thread Alain. It is not only Bobby who will like it.  
The death is just another part of the life.  And this is very much visible on old noble deciduous trees.  Just have a look on the Major Oak in Nottinghamshire.  Or  have a look on this tree in Sweden  http://www.monumentaltrees.com/de/fotos/32788/.
And what about this small one?  A stump of not very old Acer campestre.   The fungi and some insects are having a feast on its flesh.   The top of it  was cut by the Sanctuary keepers a season before.  All the odds get again the little beast.
But he fights back
.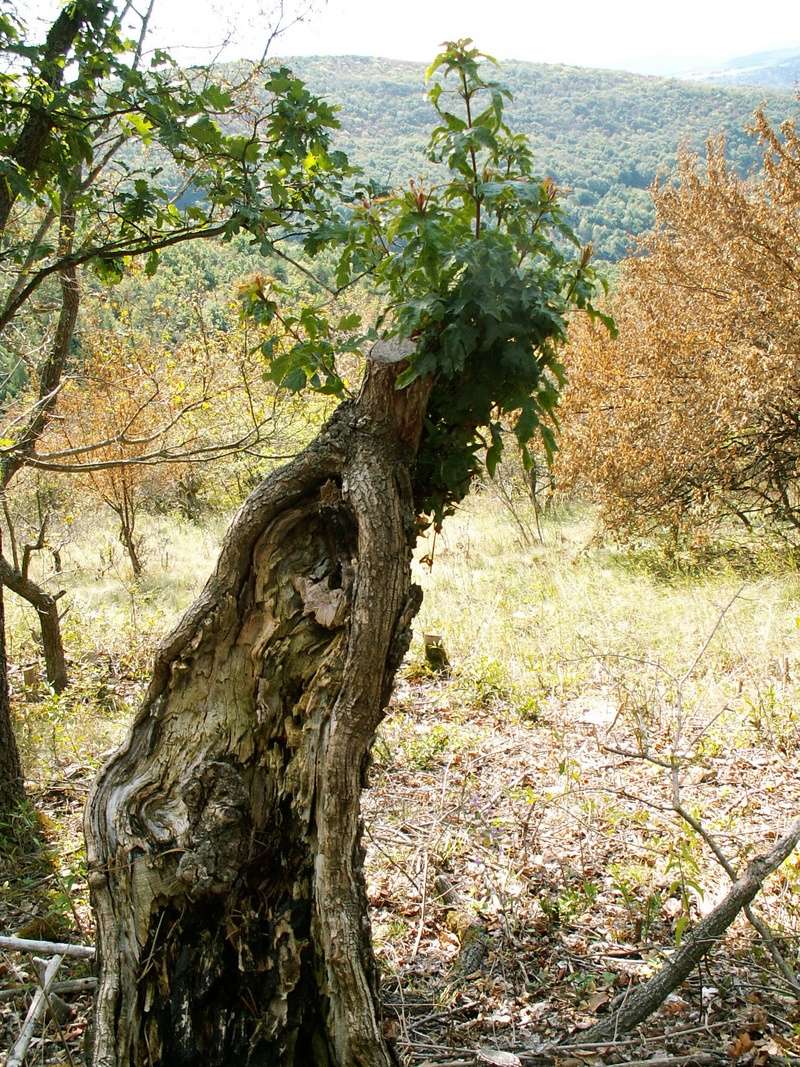 And what about this branch on an oak?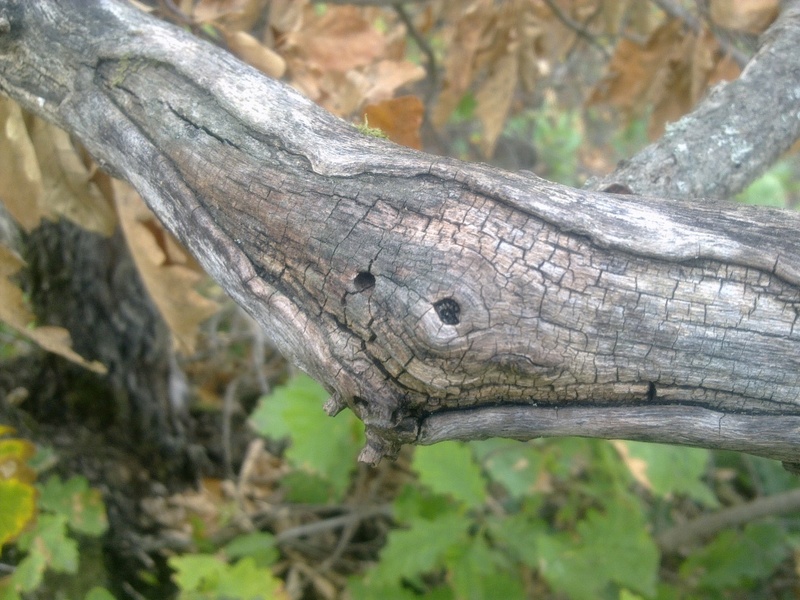 There are quite a lot of such "
inappropriate
"  examples  in the old abandoned orchards or in woodlands with limited human intervention.  

Vlad

Member





Hi Alain thanks for sharing! Yes, the deadwood on some deciduous is indeed a part of the landscape and i dont think it should be frowned upon to include it on some of our bonsai

Hope you dont mind me sharing these here, but these are recent projects im working on..which include deadwood
Hornbeam in training
IMG_1814
by
Bobby Lane
, on Flickr
and a Field maple that i recently opened up the base on, i think by doing this, its made the base appear more powerful, without being too distracting
IMG_1796
by
Bobby Lane
, on Flickr
IMG_1795
by
Bobby Lane
, on Flickr
my Field elm is full of hollows after the old apex died off, it strives on and will get better
IMG_1870
by
Bobby Lane
, on Flickr
i think its nice to have a varied collection, lately ive been swaying towards more elegant and simple trees, you've seen my Birches, good to mix it up

Alain your Carpinus is a nice tree, it has deadwood and maintains some elegance, nice broom image....
Vlad, some nice examples of deadwood there


BobbyLane

Member





Last edited by Khaimraj Seepersad on Tue Jul 26, 2016 9:18 am; edited 1 time in total (Reason for editing : reset the image)

Khaimraj Seepersad

Member





yeah - i think the debate about deciduous deadwood should be put to rest and accepted as being as valid as it is on evergreens...

all someone has to do is walk through or along an old growth forest to see deadwood on deciduous... done deal.
(and whether or not it "lasts" is irrelevant in a constantly growing medium)
_________________
AAC Original Milwaukee Wi. Chapter - North America
aka beer city snake
http://wiscobonsai.blogspot.com/

kevin stoeveken

Member






---
Permissions in this forum:
You
cannot
reply to topics in this forum