Here my Eugenia uniflora Cayenne cherry that is about 16 years old, I bought this tree some years back and just trimmed it. I have now started to cut it back to start the actual styling progress, It is still in a training pot, re potted this tree 2 month ago and de foliaged it. Branches where cut two weeks ago. Wiring was only done on the lower branches, because that is where I like to get some negative space going. When the foliage is out and trimmed to what I like it, he goes onto a slab. Last picture before the clipping.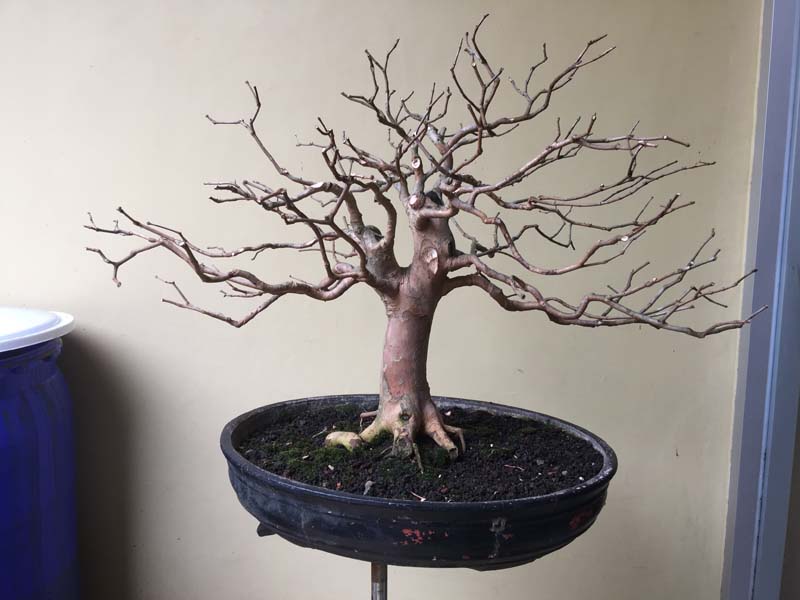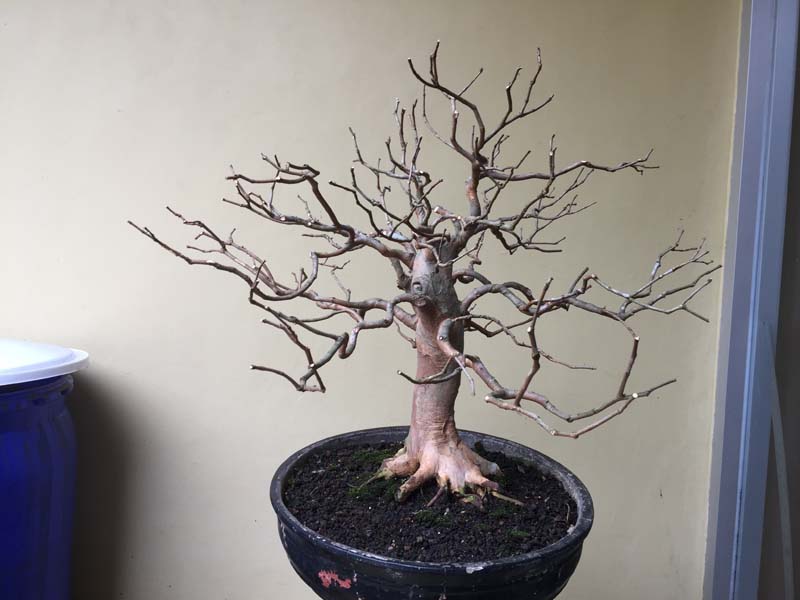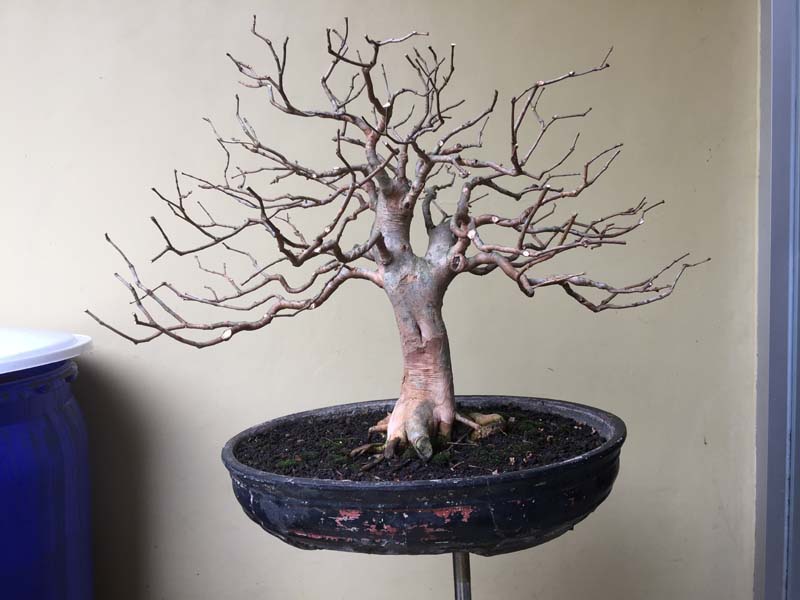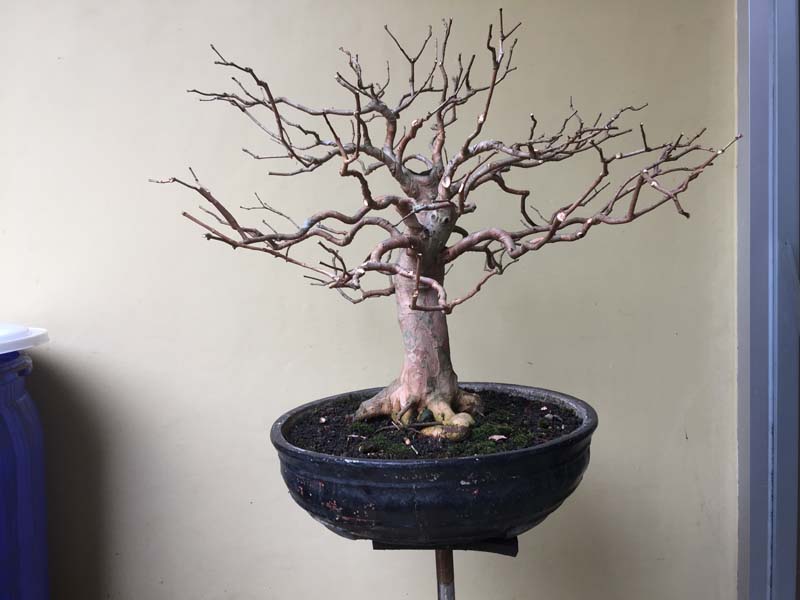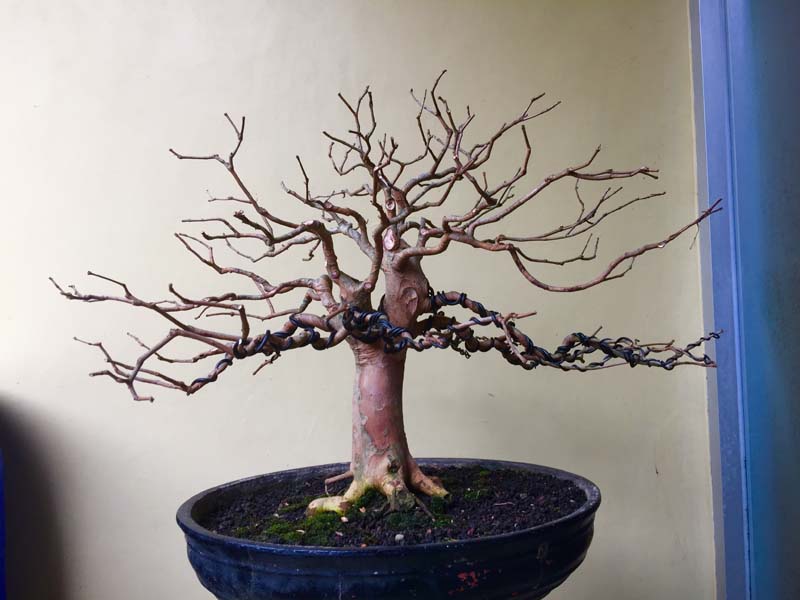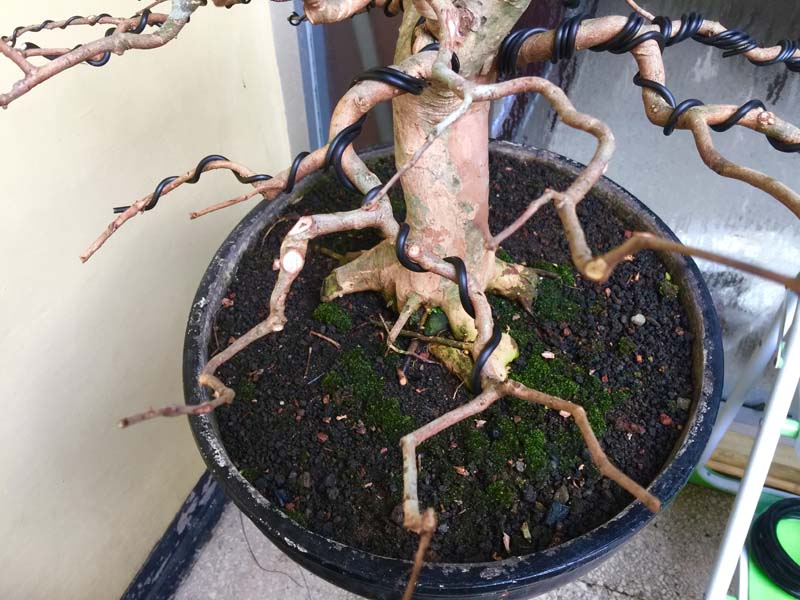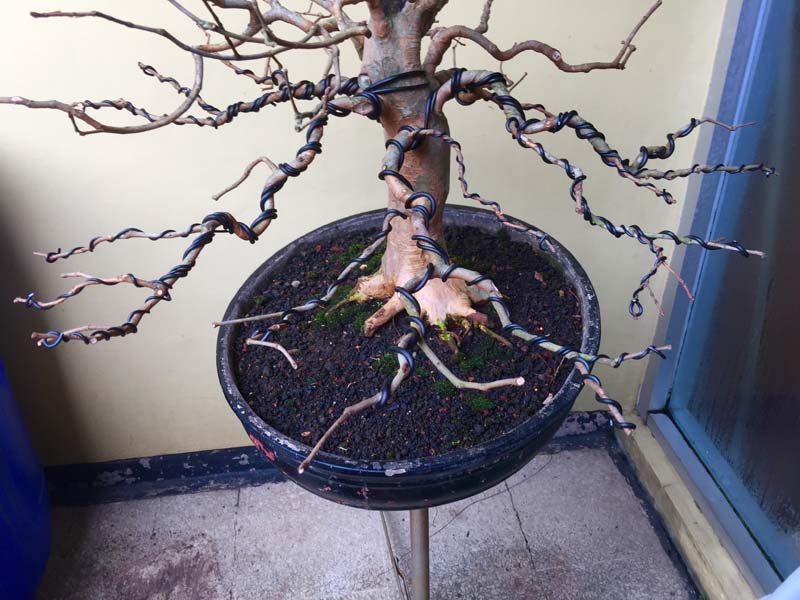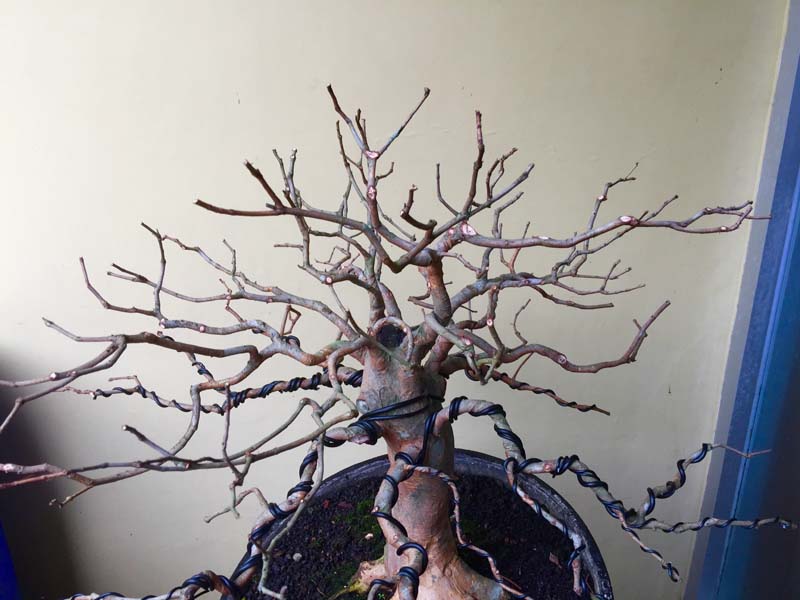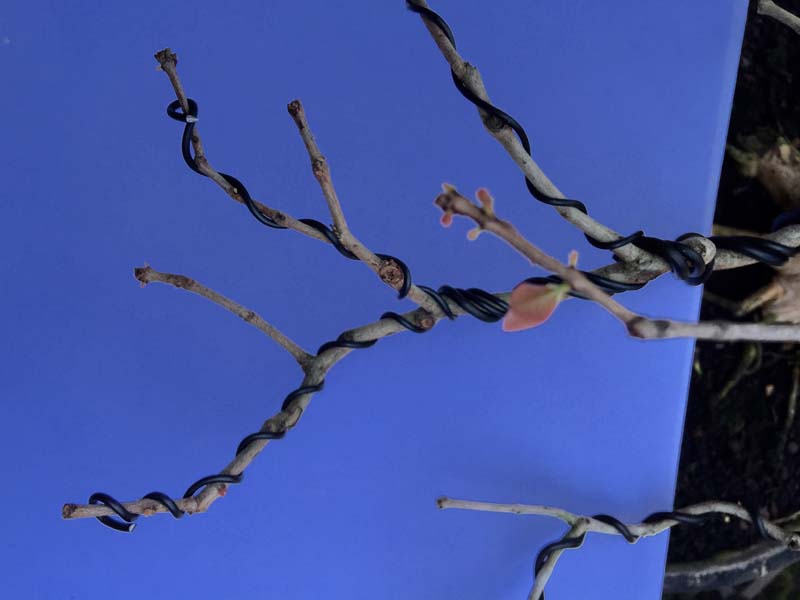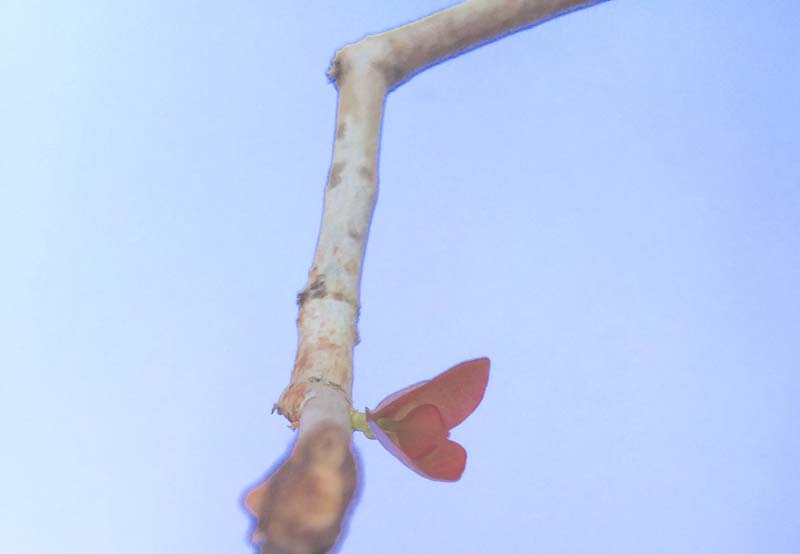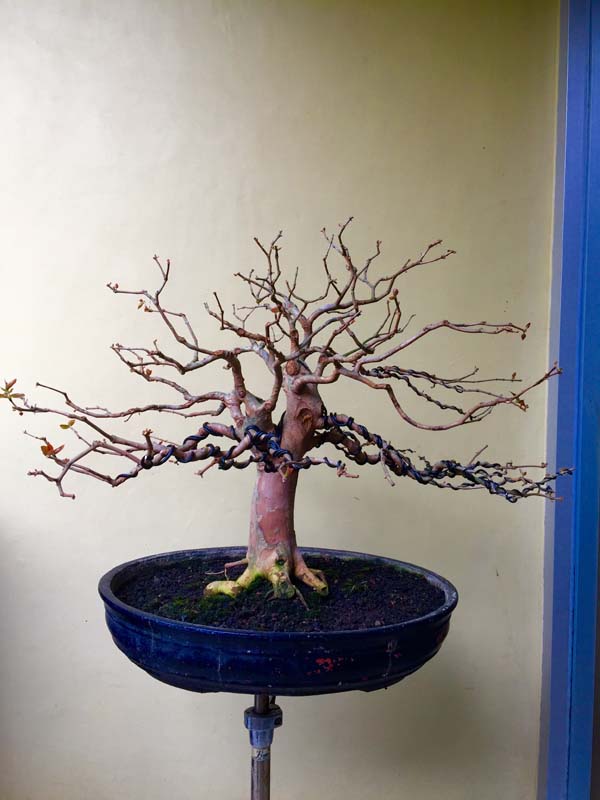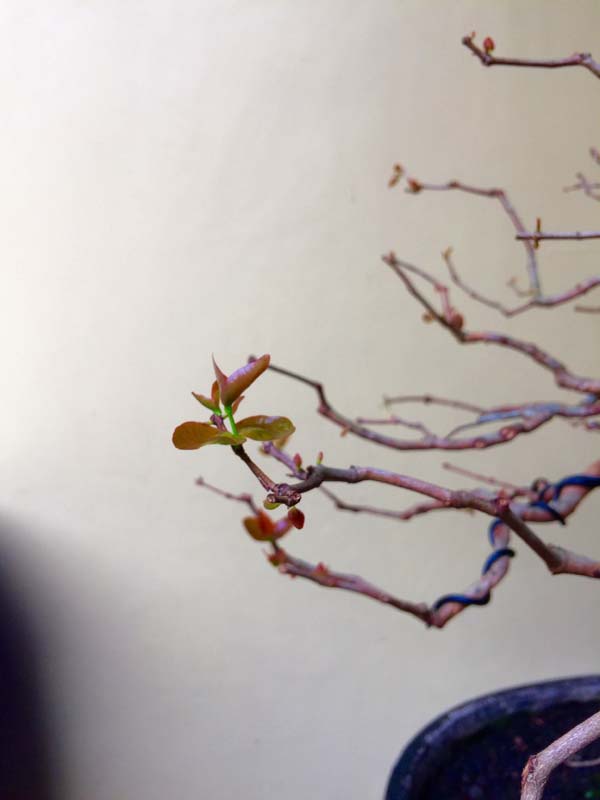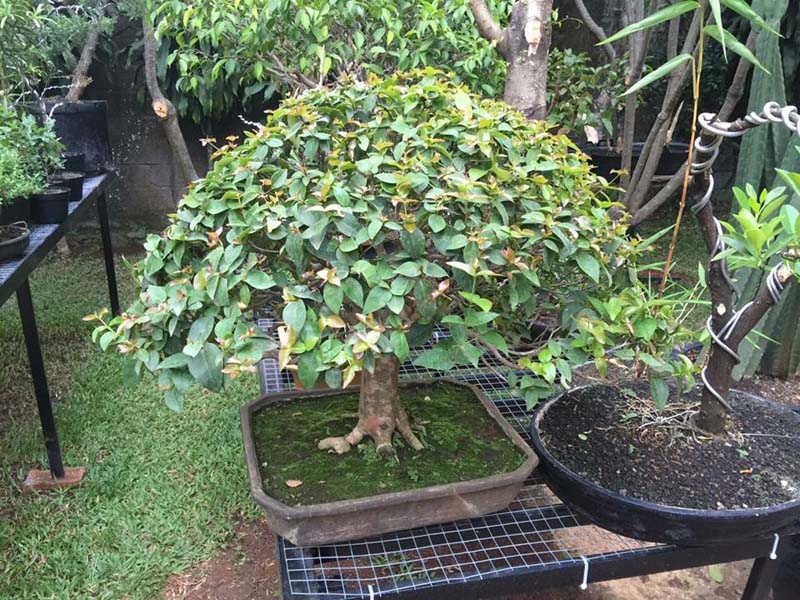 Superb!

If you re-cut just the tip of the roots you chopped off - say by 1 or 2 mm - and buried it a bit deeper for a season do you think it might put out some roots at the cut to smooth the transition and create a tapered root?
It is actually an interesting tree, the bark peels of while it is growing, so it always renews its reddish colour. Fruiting is possible but the bee's are missing in Jakarta in the time I had this tree +/- 5 years I had one cherry on it. As I obtained the tree, wire where growing in, that left some branches marked, however I used the concave cutter on those places to take the bad bulks formed away. I kept, the style round to thicken the branches and just cut the foliage all the time I had him. The re-cut now should make the tree more interesting, to ad negative space, therefore only the low branches where wired. It is hard to wire and to keep in place therefore I used oversize wire. The branches split in junctions if not careful. I left it in the soil as seen on the picture for all the time I had it, then I totally removed the soil and it was standing dormant for 7-9 weeks, so I waited for new shoots. At first the shoots where dying off so I did not dare to make the final cuts. After I saw the shoots where spreading new and stayed, the cutting was done. Then I waited another two week and now it is pumping new shoots everywhere. I did use "Garden Tee" once a week after before cutting and use it now as weekly standard with fertiliser. The "garden tee I started the last three month, all of my trees show better growth, so I will stick to it. Coming to your comment, for the roots that where shopped before my time, I plan to use the concave cutter, before it goes onto the slap, rooting powder will be applied and pure compost of about 2cm above the roots will be added. We shall see if it works to improve the tapper. Will add some more pictures soon as the leaves start showing.

---
Permissions in this forum:
You
cannot
reply to topics in this forum