This is my Frangipani Plumeria Alba 14 years old. This tree was sitting in a pot neglected as neglect can be, I cut it about 10-15 times, always on the same spots, that gave me the 35cm base. Today I walked around and seen it growing new shoots from below one trunk that was left, the roots where about 50cm below the pot spread over the pavement. I needed the pruning saw to cut him out. As expected soil was little, so the root base came of too. This tree grows very well in the tropics, you cut a branch and stick it into the ground, done. So no worries about fine roots, they can for this year develop in the training pot. I wire brushed the tree and removed all fine roots that where above the soil, removed all branches (one long 1m one and a small shite one, done for now.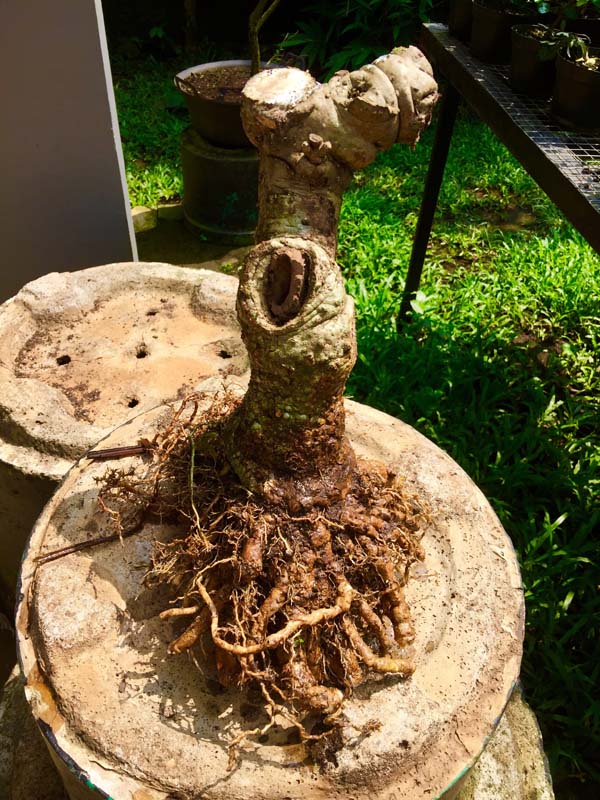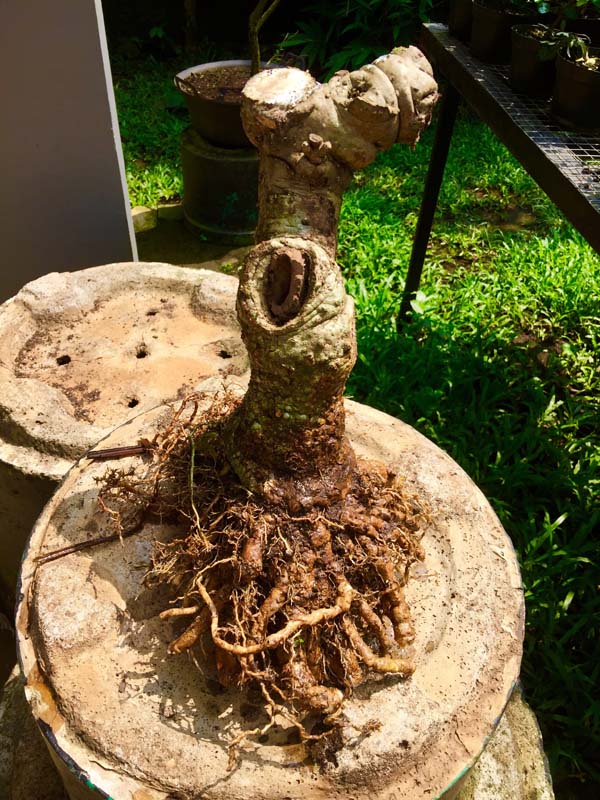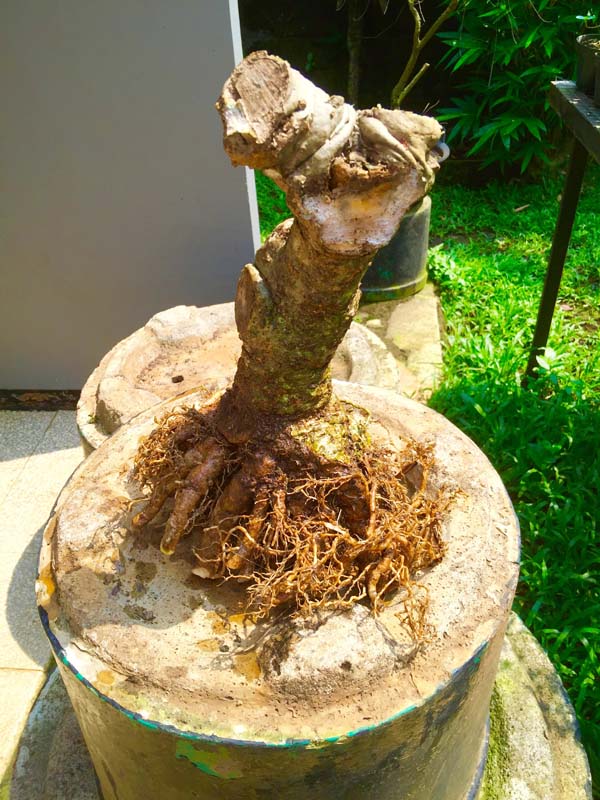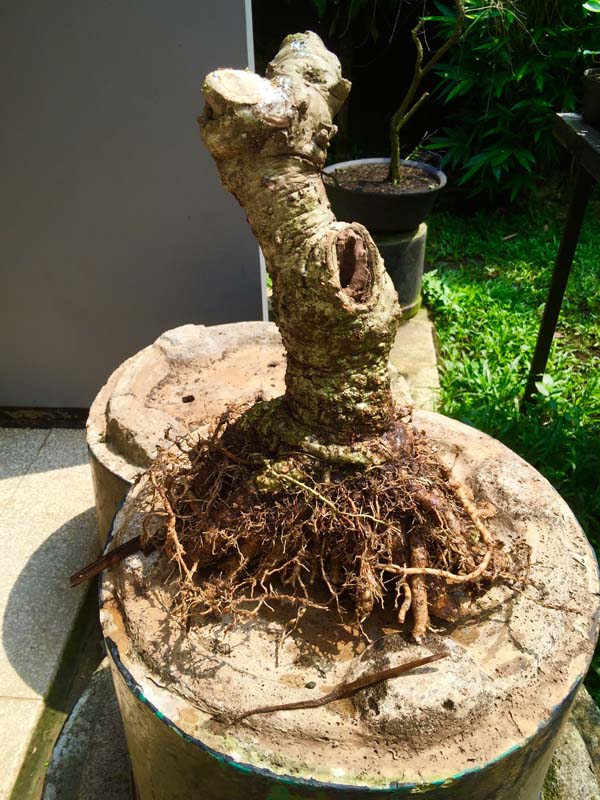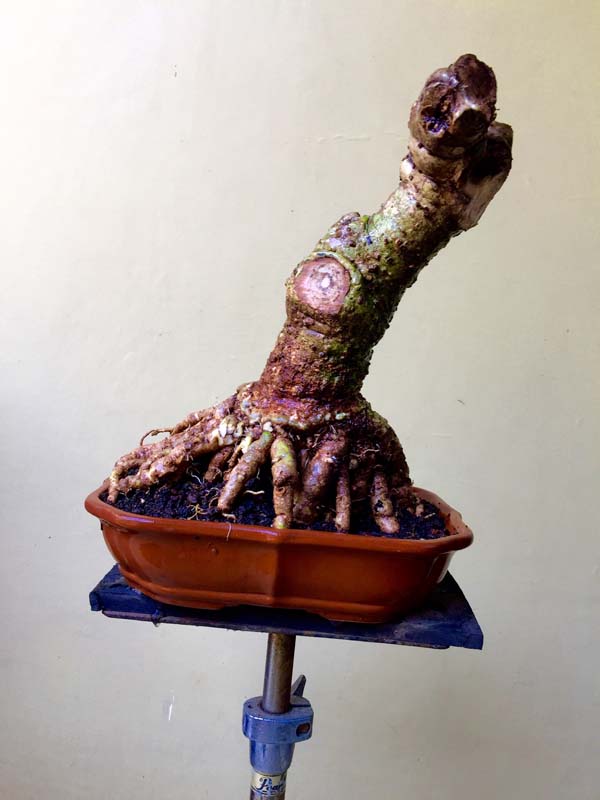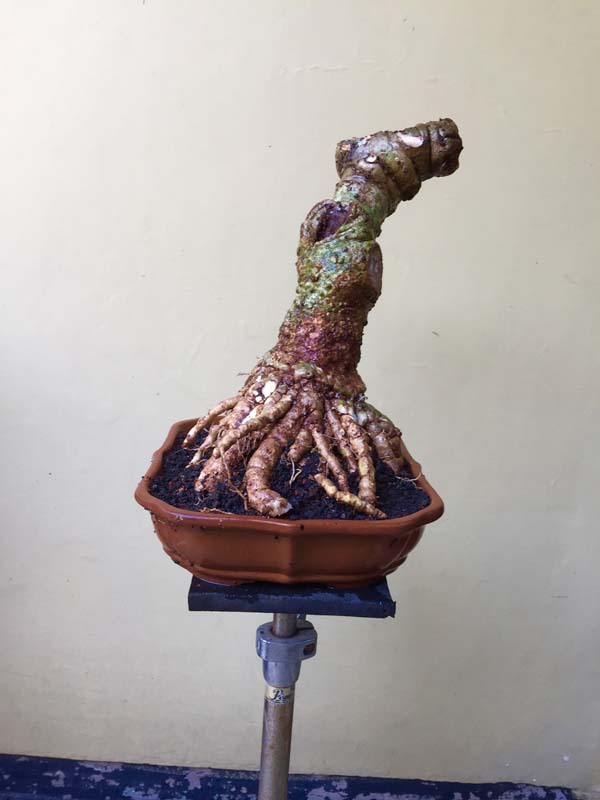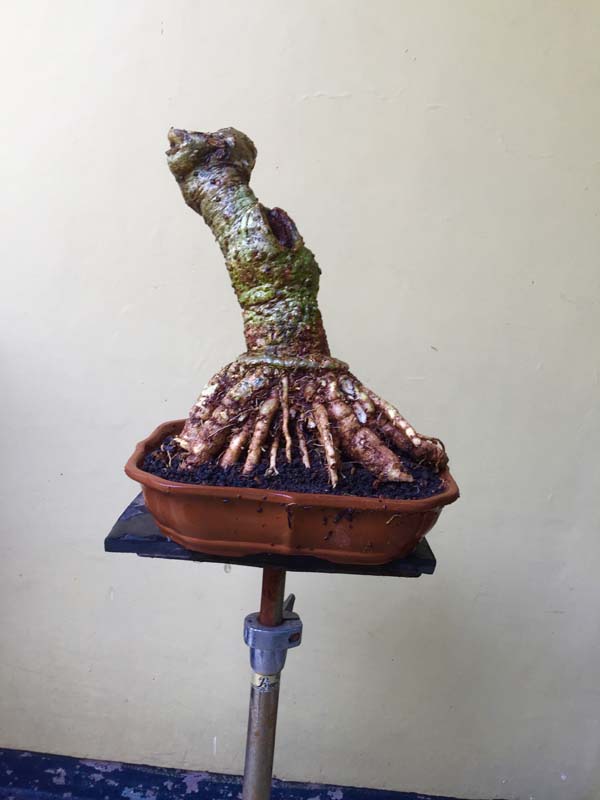 Will it grow to fill in the inverse taper? If not perhaps cut it even shorter?
Good Point, will consider it, I don't think it will grow out. Always good to get someone else to have a look at the trees to get better results, appreciate!

---
Permissions in this forum:
You
cannot
reply to topics in this forum