needed a little diversion and a gift showed up on my doorstep at a very opportune time.
3 packets of accents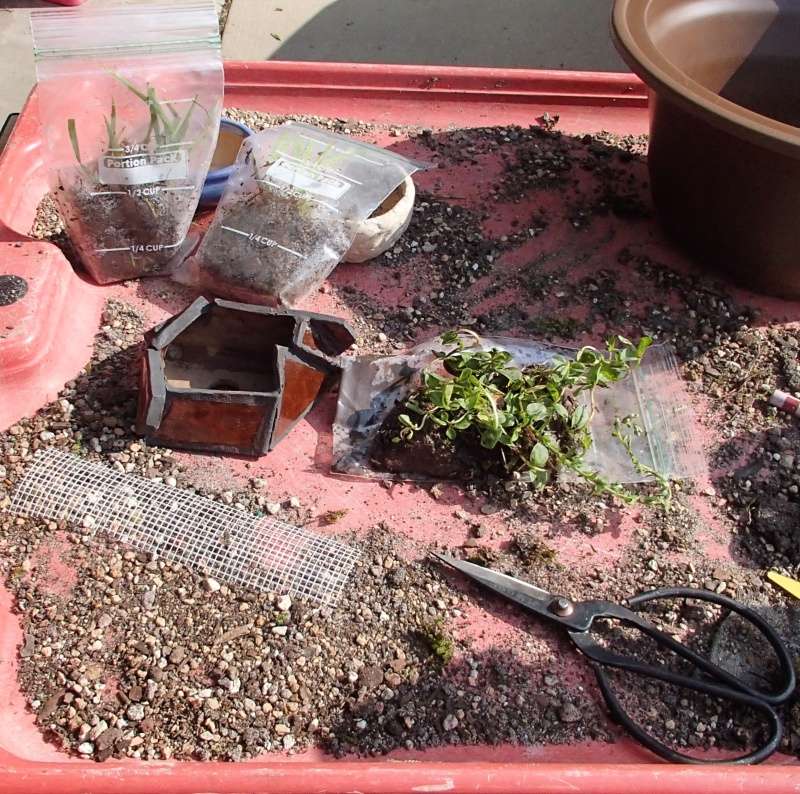 nothing special except the thoughtfulness of the sender (along with the timing...)
but a fun little pot up none the less
the abstract pot on the right is by sage from asheville-ish area of north carolina
and i believe the one on the left is by our AAC brother, johhny m. from the milwaukee-ish area of wisconsin.
sender - check your PMs

_________________
AAC Original Milwaukee Wi. Chapter - North America
aka beer city snake
http://wiscobonsai.blogspot.com/

Kevin S - Wisco Bonsai

Member






LanceMac10

Member





what species Kev?

sweet flag aka Acorus?

Leo Schordje

Member





the tall ones are sisyrinchium angustifolium - blue eyed grass...

not sure what the one in the abstract pot is...
_________________
AAC Original Milwaukee Wi. Chapter - North America
aka beer city snake
http://wiscobonsai.blogspot.com/

Kevin S - Wisco Bonsai

Member






---
Permissions in this forum:
You
cannot
reply to topics in this forum