I would appreciate anyone's suggestions on this azalea.


tbarkley

Member





After flowers are removed, take another picture. I am assuming you like the trunk as is, I see a number of small branches shooting upward, These could be wired to spread out, and some movement wired into the fine branches. Thin clusters of branches to one at each point where they sprout from the trunk or main branches. Thin clusters of branches to just 2 in the finer, ramified branch zones. It only really needs detail work.

You can cut back quite hard right after blooming, and this will leave the tree with few leaves, making it a good time to wire. Winter is when you should do your most severe detail work, but after a late winter /early spring cut and style there won't be many if any flowers.

Overall a nice azalea, I'd be happy to have it on my bench. Nice.

Leo Schordje

Member





Thanks for the comment and advice. I will take another pic after the flowers, and look into wiring. I just potted this, it's been in the ground for a couple of years. It started out as a much bigger azalea. I'm trying to teach myself, there is no one else around here who has bonsai. Any advice is appreciated.

tbarkley

Member





There is probably a lot to say about this lovely azalea. However you need to put up more pictures. I would want to see it from all sides at least.

It looks like a triple trunk, which is quite interesting and not all that common.

Also, how come you have it in this wind swept style? I would think it could be more upright?

Azalea allow you to do quite a bit of work shortly after flowering, so you may want to get your design planned on paper and see where you go from there.


BrendanR, Thank you for the comment. It is actually a double trunk, the trunk in the front splits very low above the soil. This is actually half of an azalea (that's why it looks windswept). But, the windswept look can be changed to more upright if need be. I have the other half still in the ground, and without looking at it, I think it is 3 trunks (windswept the other way). It is blooming right now so I don't want to bother it. I will post more pictures of this one so that you can see it all around. I like the windswept look, I have a cotoneaster that I am doing as a root over rock which is also windswept. It just naturally fit the style. It won't be ready to show the rock till sometime next year.

tbarkley

Member





Interesting tree, a topic to watch, best of luck with the progression.
If you haven't already, go read these:

http://www.bonsai4me.com/SpeciesGuide/Rhododendron.html

http://www.bonsai4me.com/AdvTech/ATCareCalendarforSatsukiAzalea.htm

(note the link above has 2 pages)

http://www.bonsai4me.com/AdvTech/AT%20Azalea%20Bonsai%20Pruning.html
Indo, thanks for the comment!  

BrendanR, thanks for the links!


tbarkley

Member





BrendanR, here are the other pictures you wanted to see....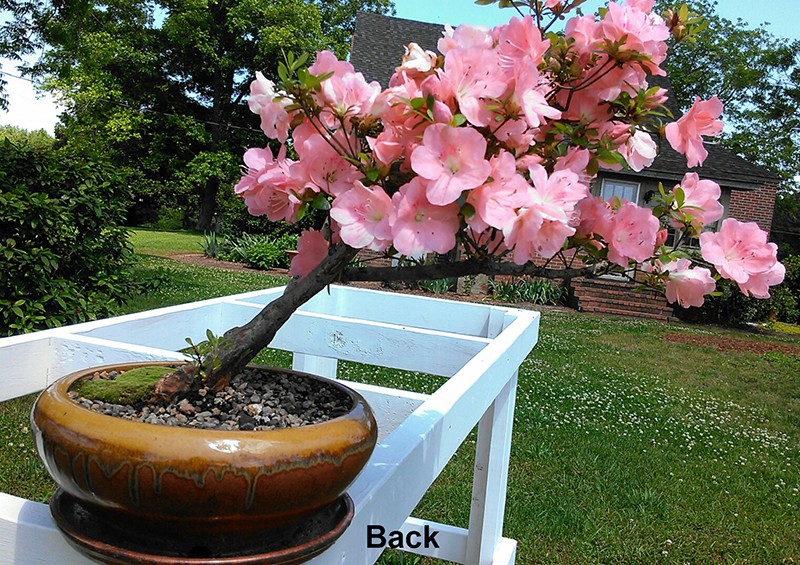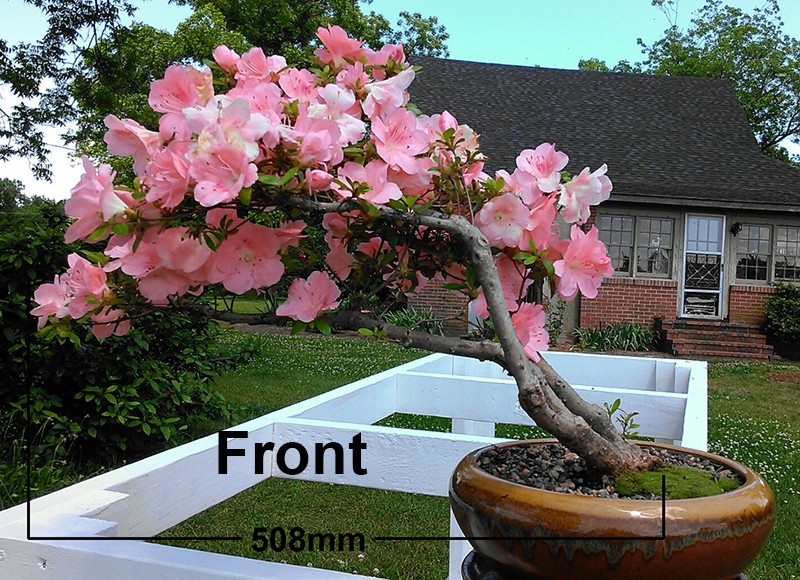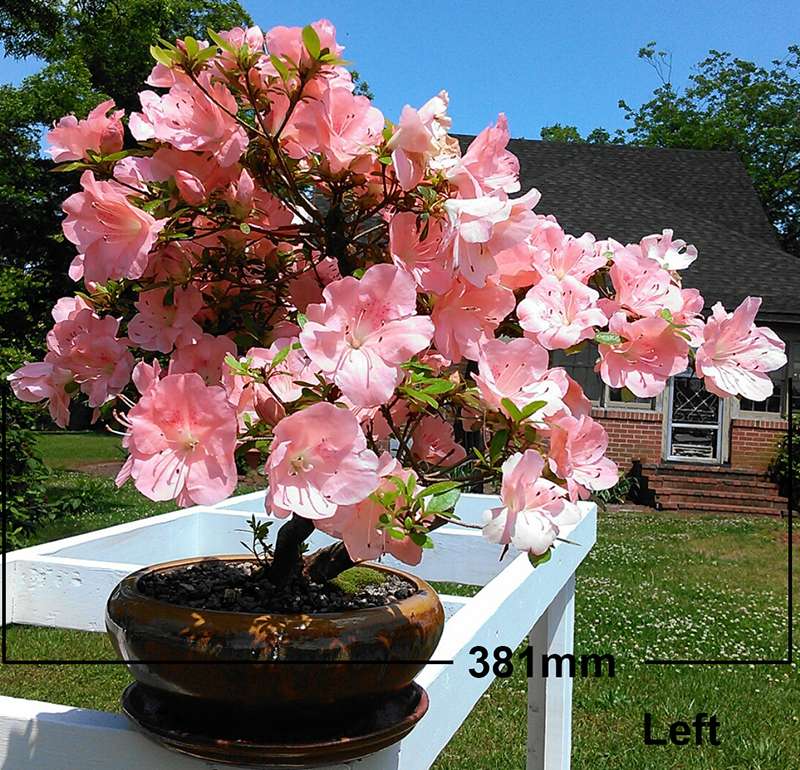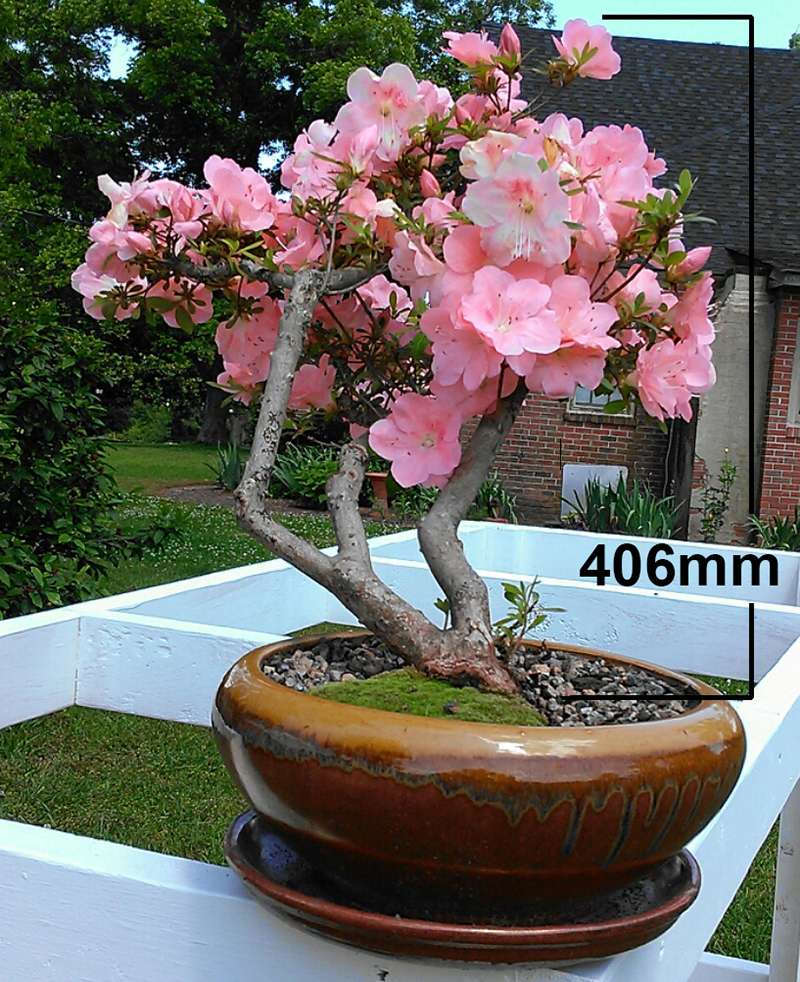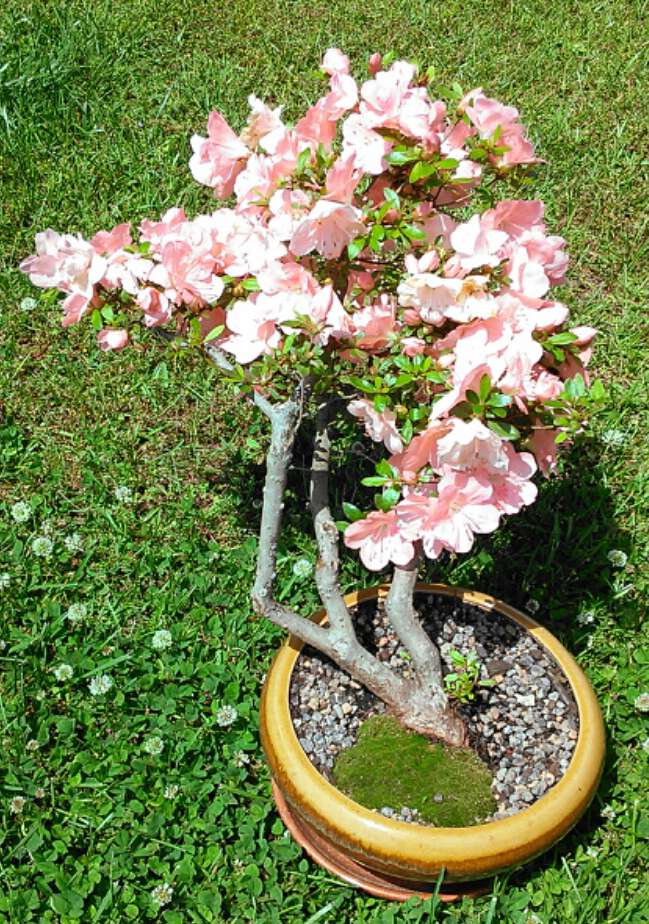 tbarkley

Member





Seeing that last photo I woudl be inclined to consider whether you can go for a raft form?

https://www.google.co.uk/imgres?imgurl=https%3A%2F%2Fi.ytimg.com%2Fvi%2FaS73CQmsYOI%2Fmaxresdefault.jpg&imgrefurl=https%3A%2F%2Fwww.youtube.com%2Fwatch%3Fv%3DaS73CQmsYOI&docid=AXJ3BWWsfyRt_M&tbnid=AbgrPpZLr9YSGM%3A&w=4096&h=2813&bih=799&biw=1600&ved=0ahUKEwiP4vKflPXMAhWDJcAKHcn6DG84yAEQMwg7KDgwOA&iact=mrc&uact=8#h=2813&imgdii=AbgrPpZLr9YSGM%3A%3BAbgrPpZLr9YSGM%3A%3BqANnWGAkP-qRlM%3A&w=4096

AND:

https://www.youtube.com/watch?v=aS73CQmsYOI

I think the windswept style is very hard to pull off and the material you have will probably not get you there?



---
Permissions in this forum:
You
cannot
reply to topics in this forum