Hi there, I started this tree 3-4 years back, just got a couple of twigs of my hatch and potted them. After I potted them as forest and let them grow mostly at will. I had no plan on working on them now, but my dogs run a few week one of my bonsai table over and the rock slap broke in half. since I did enough wiring on my other trees, I need a change of work, and so I started yesterday getting the pressure cleaner out and blasted the roots free. I know, some will think I am crazy, but don't worry I do that quit often, it is depend how close you get to the roots, i take care I don't damage them. First the old progression then the new pictures.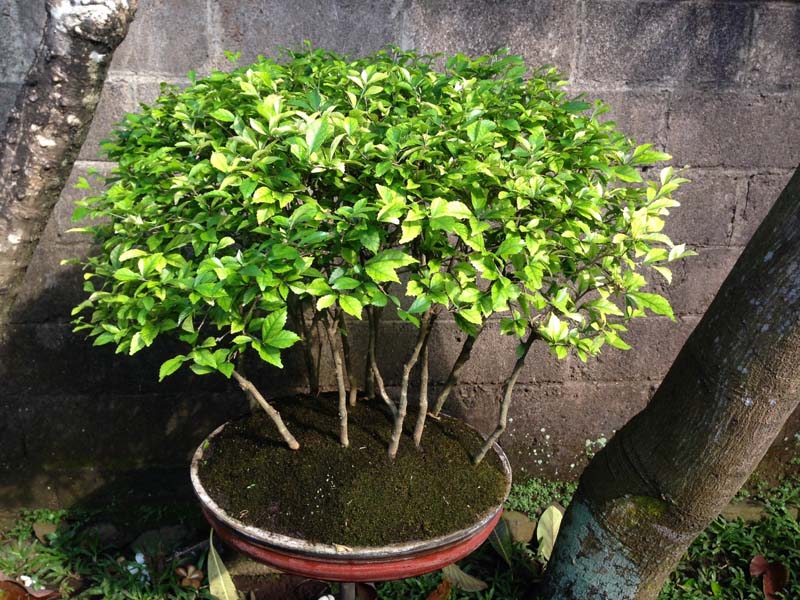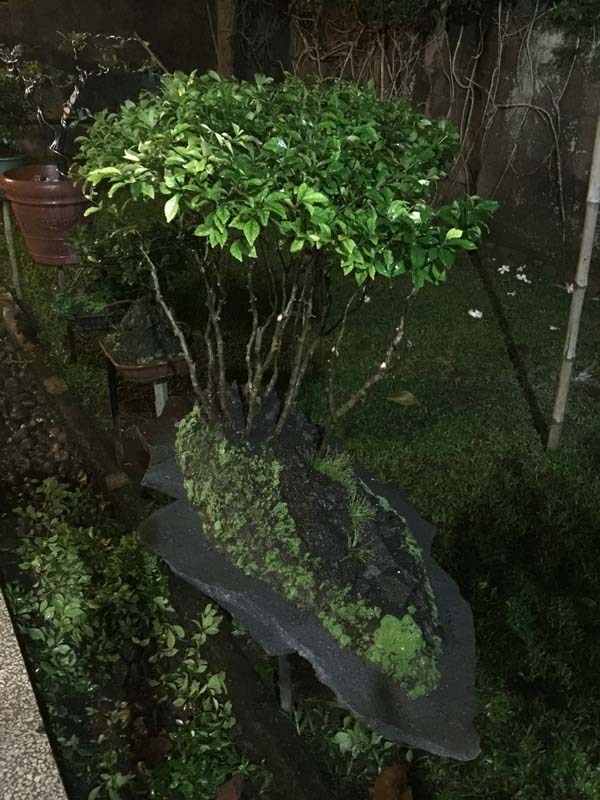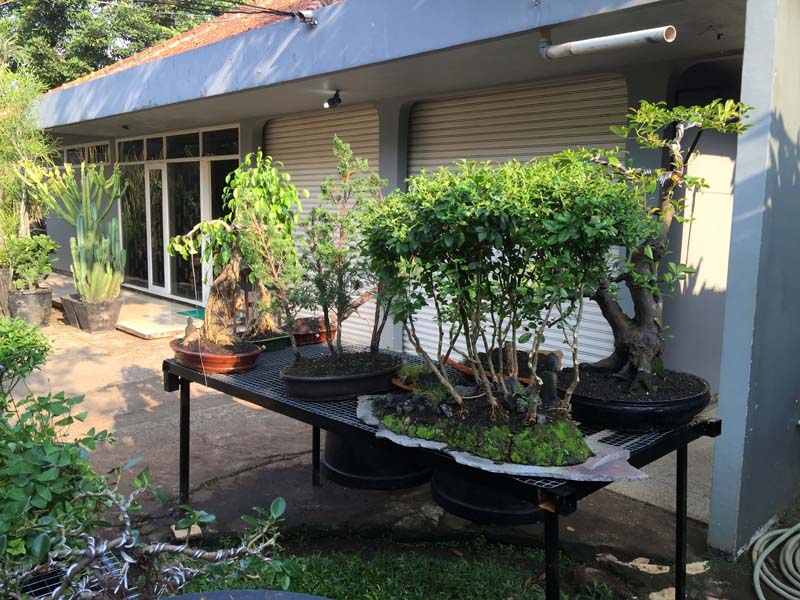 After cleaning the roots, I waited one day, then started cutting all fine roots out, don't worry there are plenty of roots remaining and to kill tis plant you must not water it or burn it. After I finished removing all fine roots I applied a clay compost base, then I placed the plant in position and moved it from side to side to get as much air removed at the base.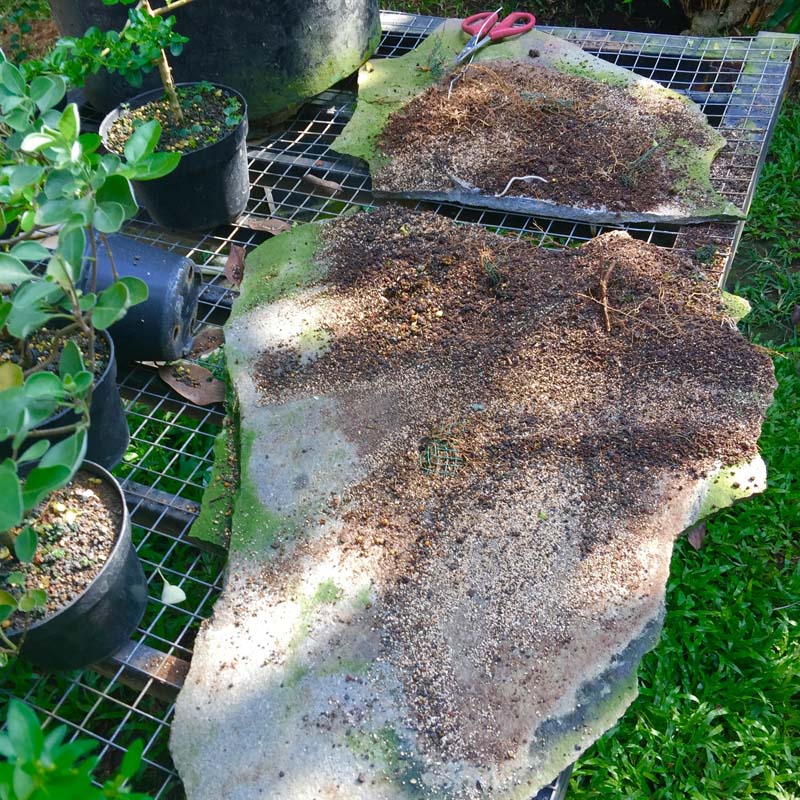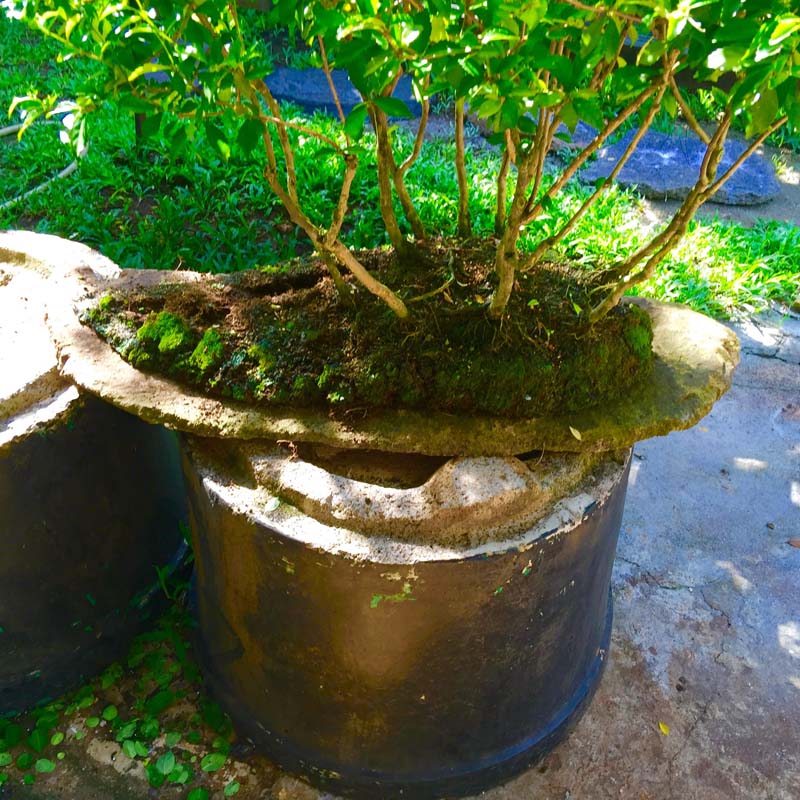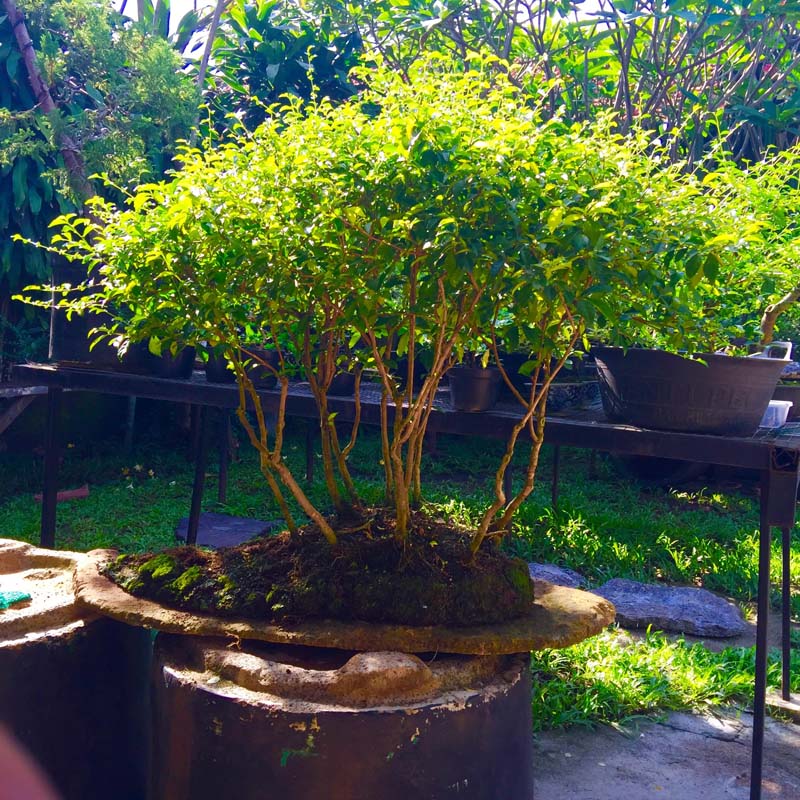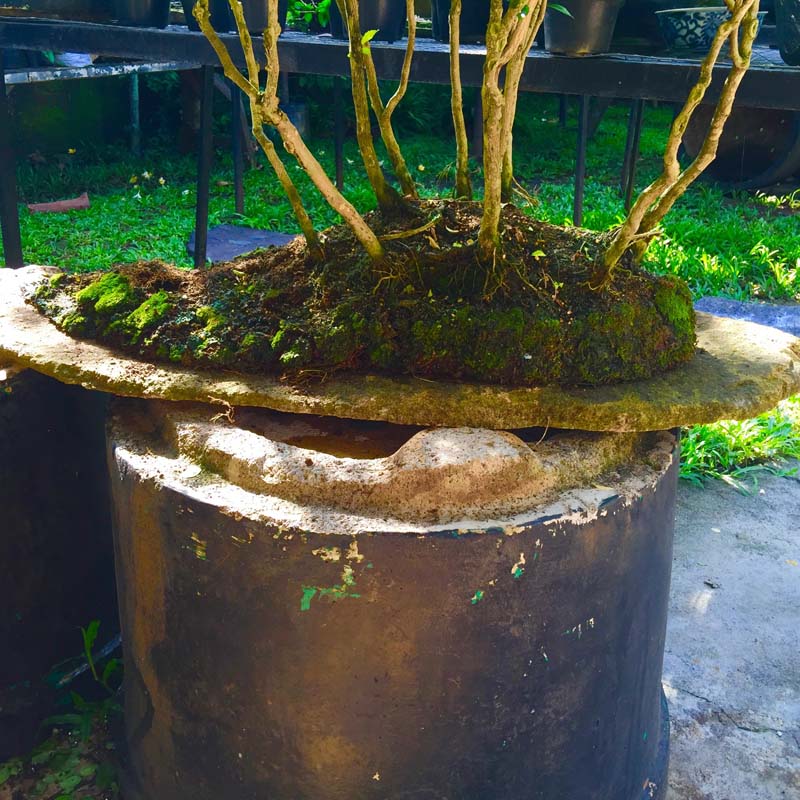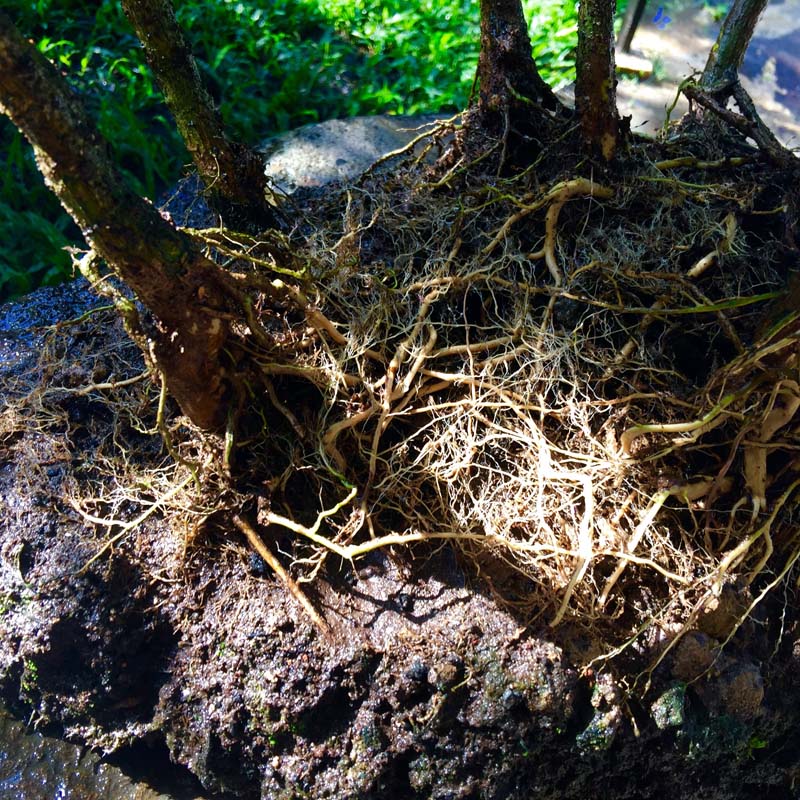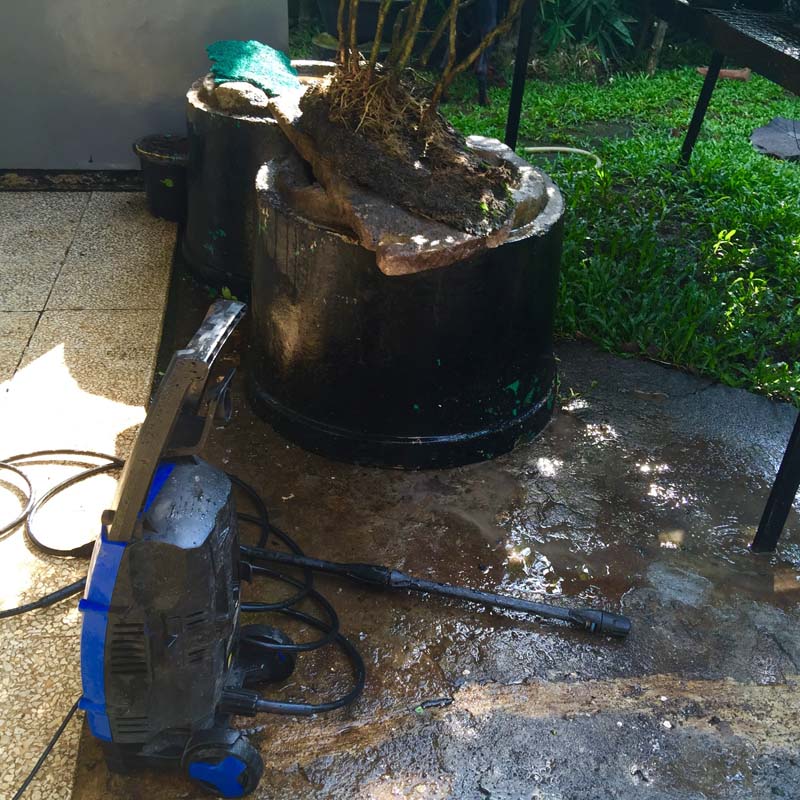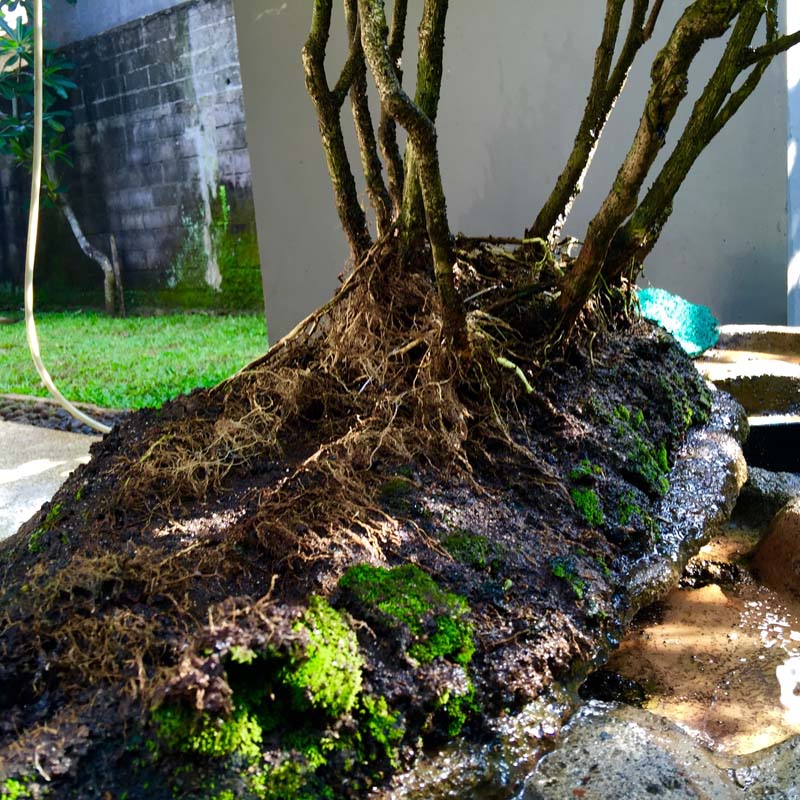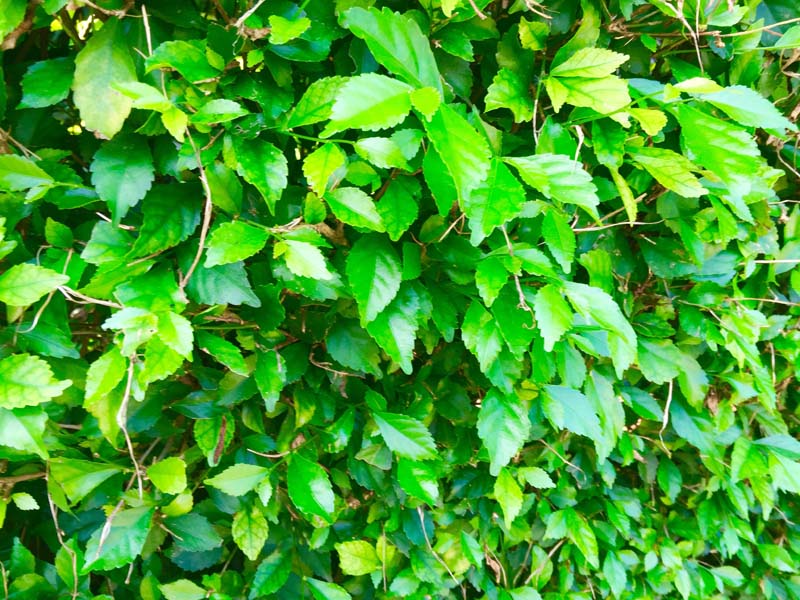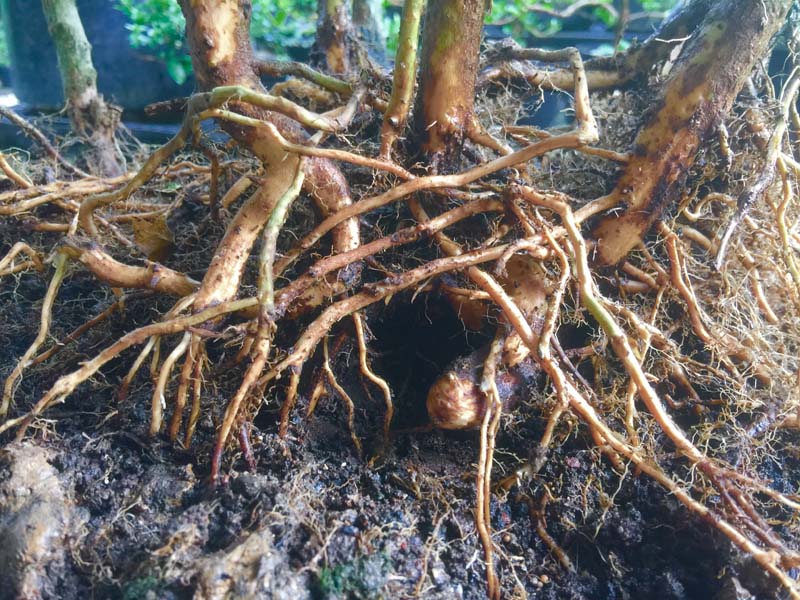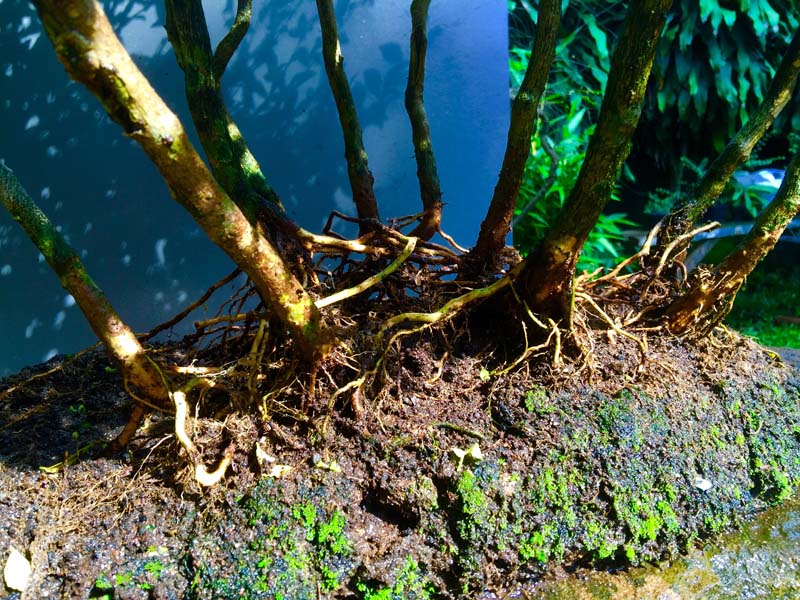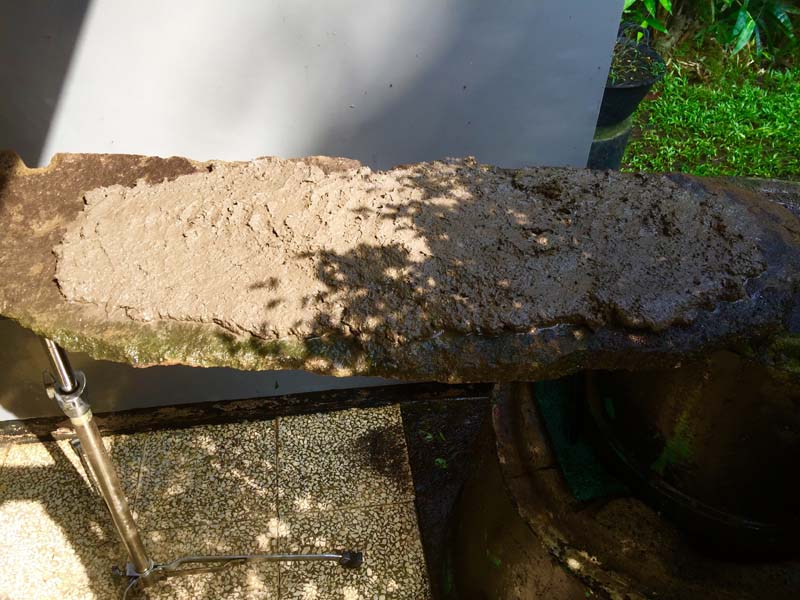 Then I applied the same clay compost mixture around the base and on the surface, into any possible gab, this is done by hand but I used also a spatula and some ice cream wood to get close into the roots and flatten the clay. Have a spry nozzle ready, moisture while you go, cleaning the hands and tolls in-between is advised. That stuff sticks. when you moisture you can flatten it easier.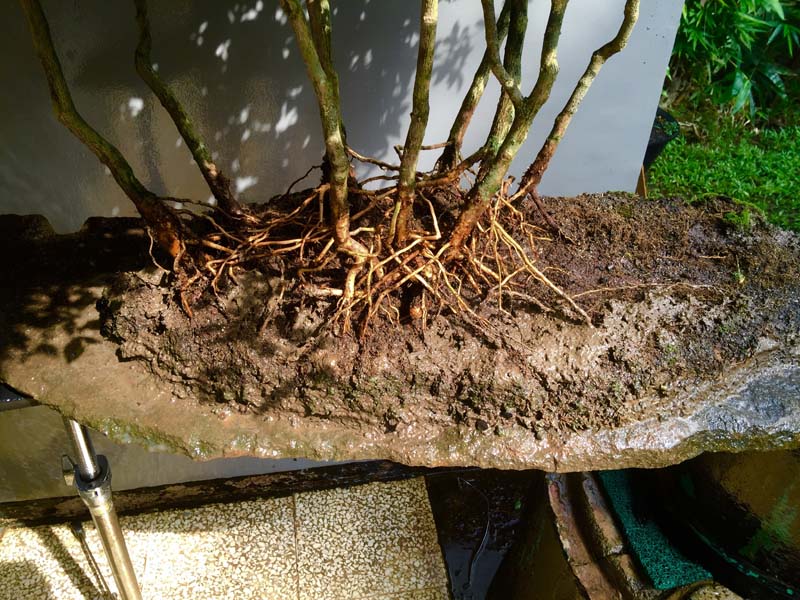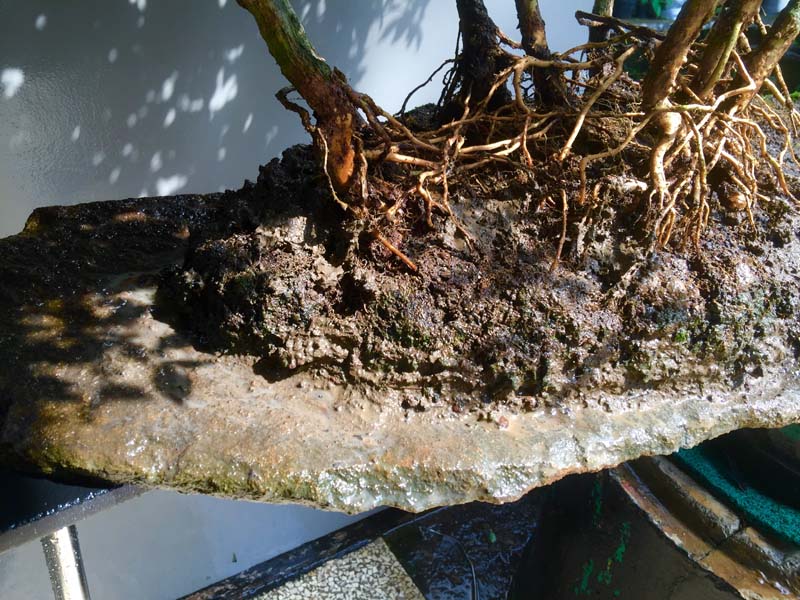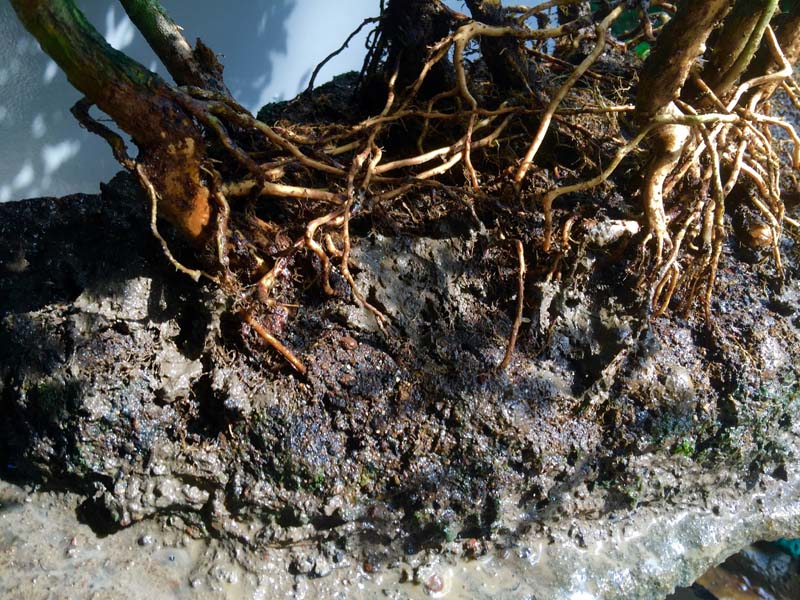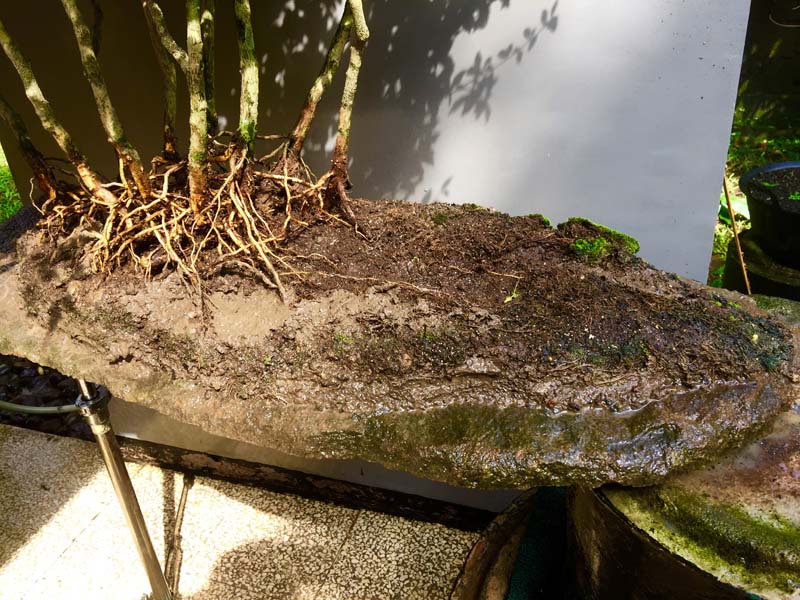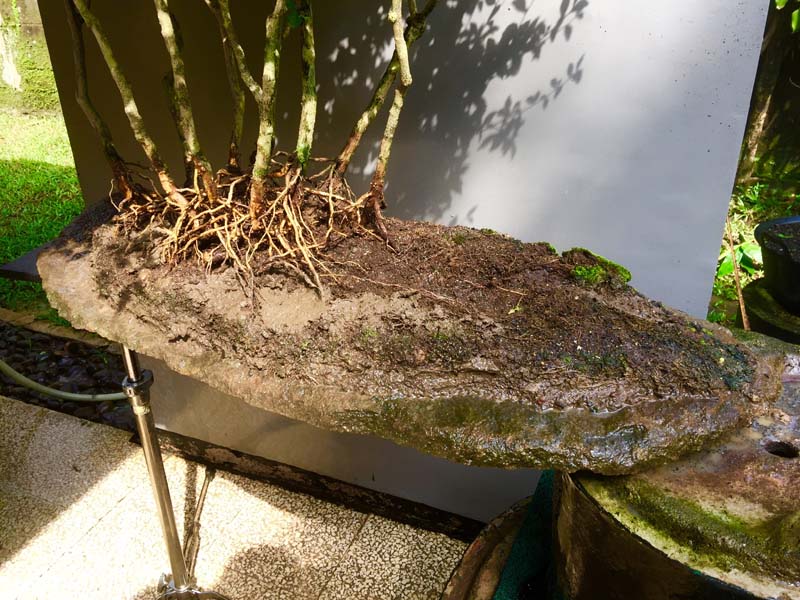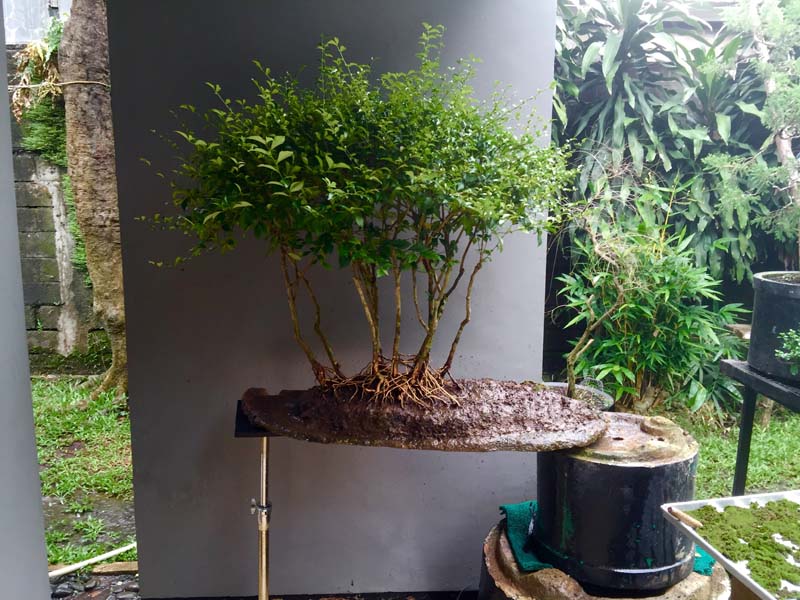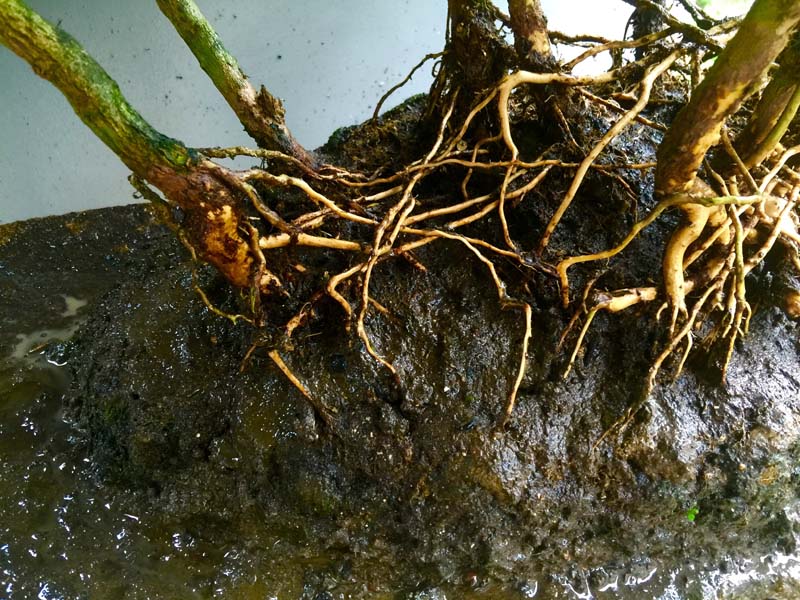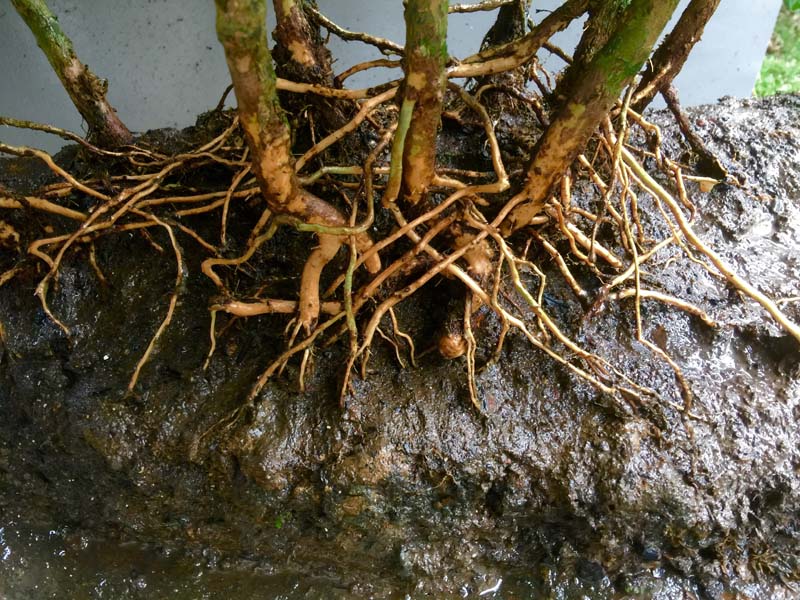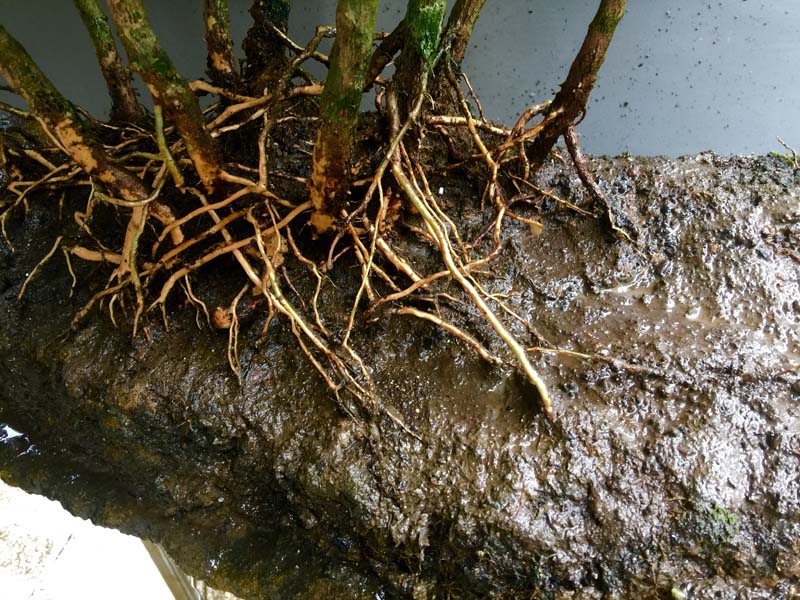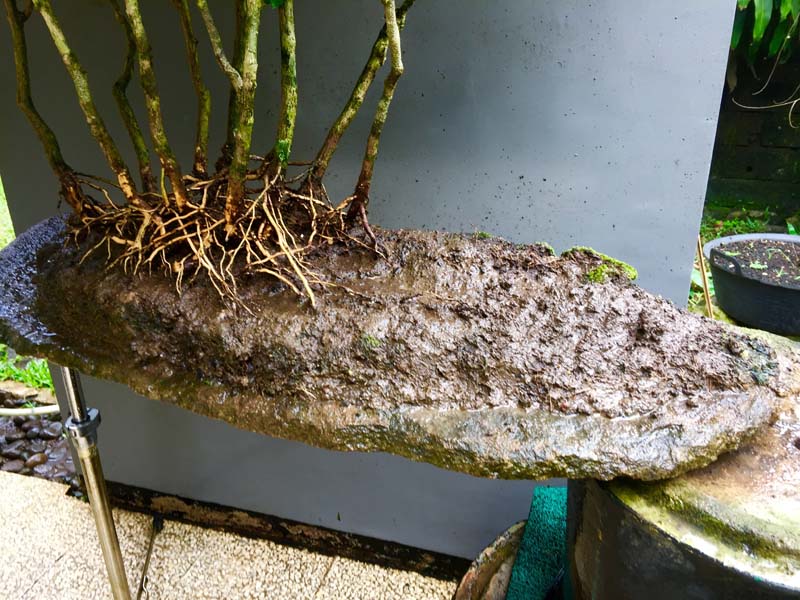 So here comes the hard part, I started at 6am and finished at 5pm. I applied fingernail size (and smaller) moss all around the roots and the base as such. The reason why the moss I had was not good, all crumbly and to ripped. Could it not get it better of a wall in near the house. While I applied the moss, I constantly applied water spray every 15-30 minutes, then I petted the moss constantly after I finished 5 square centimeter to drive the water full through the moss and get maximum connection through the clay. The tweezers are a must doing the detail work in-between the roots. It's kind of tricky to get this detail. Don't make the patches bigger then a cent piece or two, because if you can't water and the moss dries out it rolls up, so the smaller the piece so better the aftercare.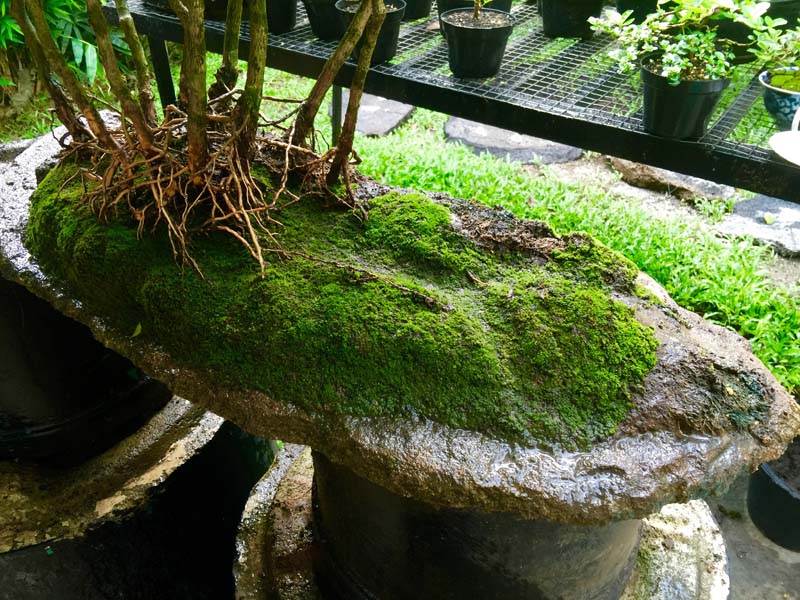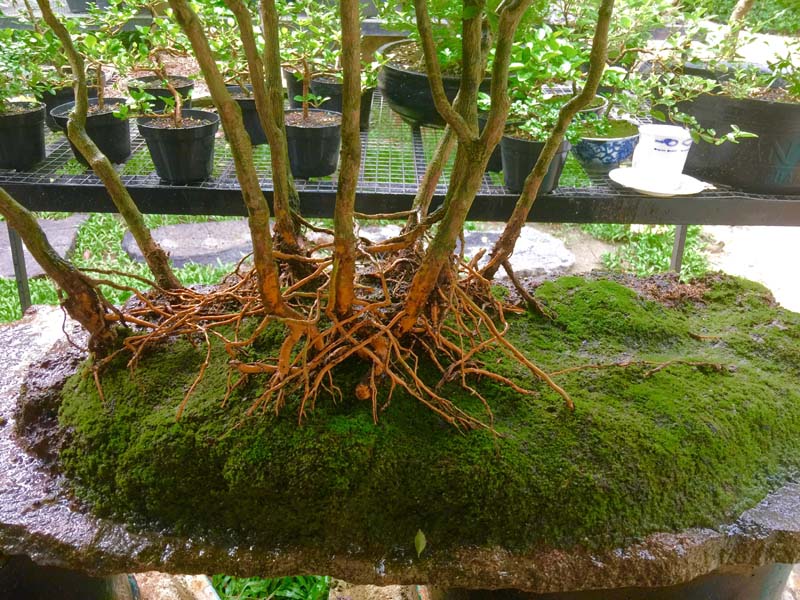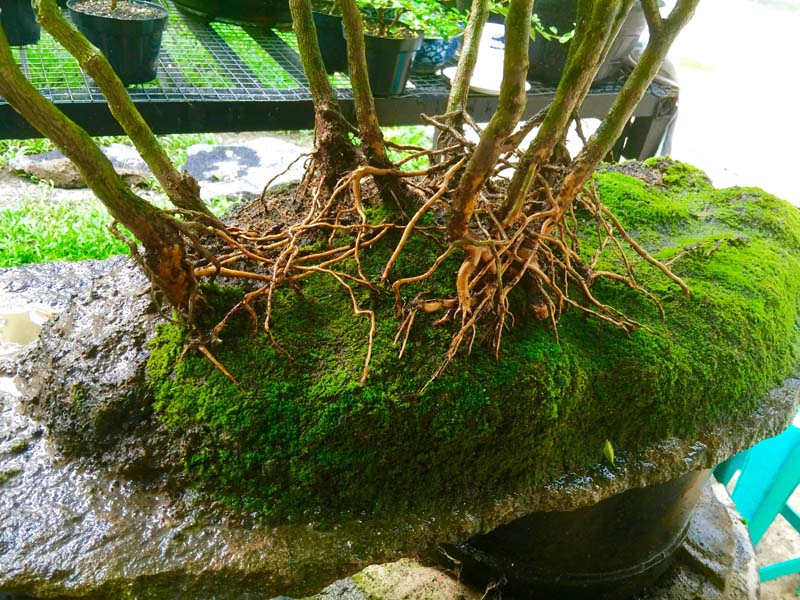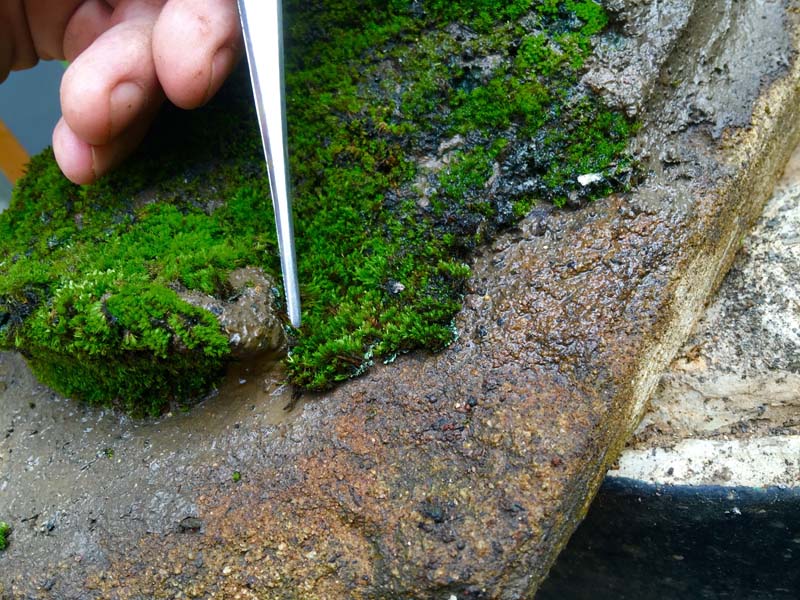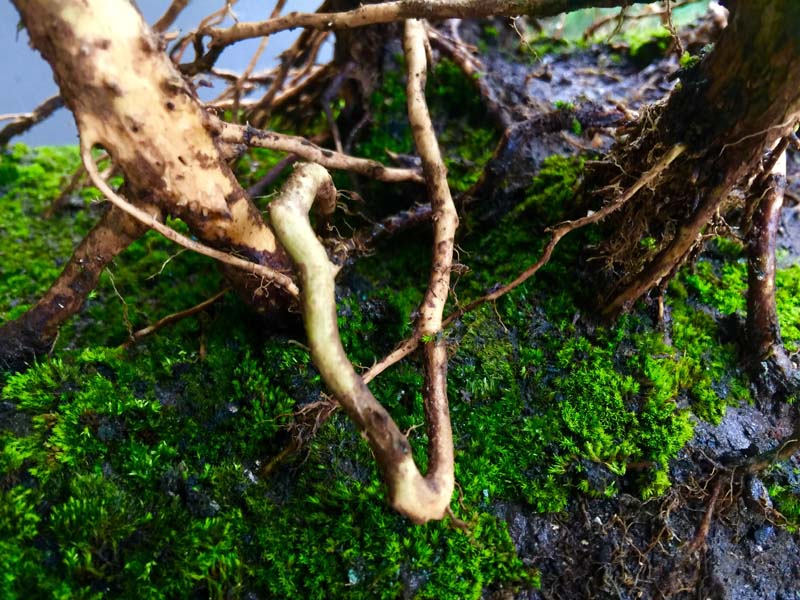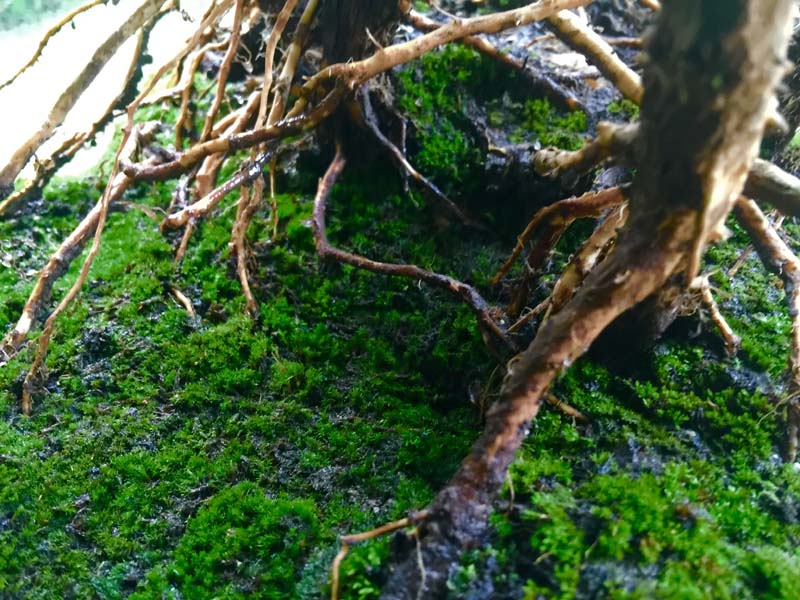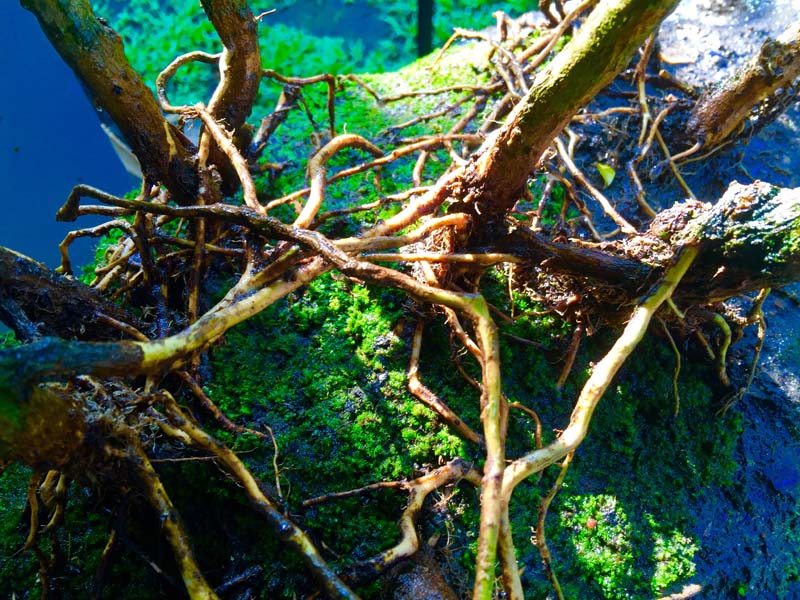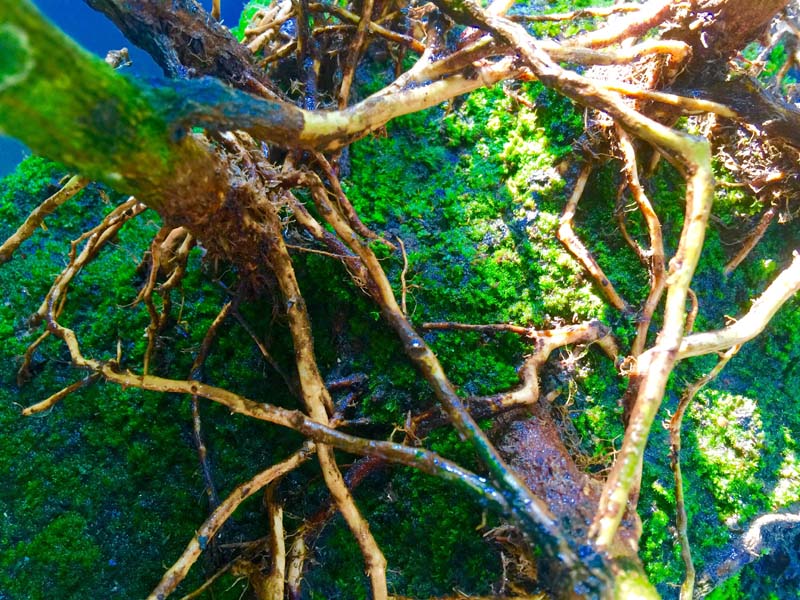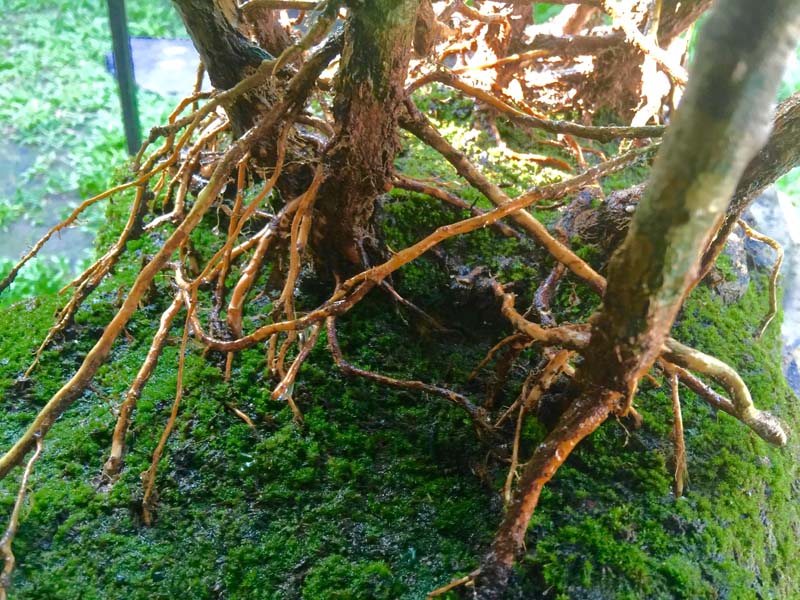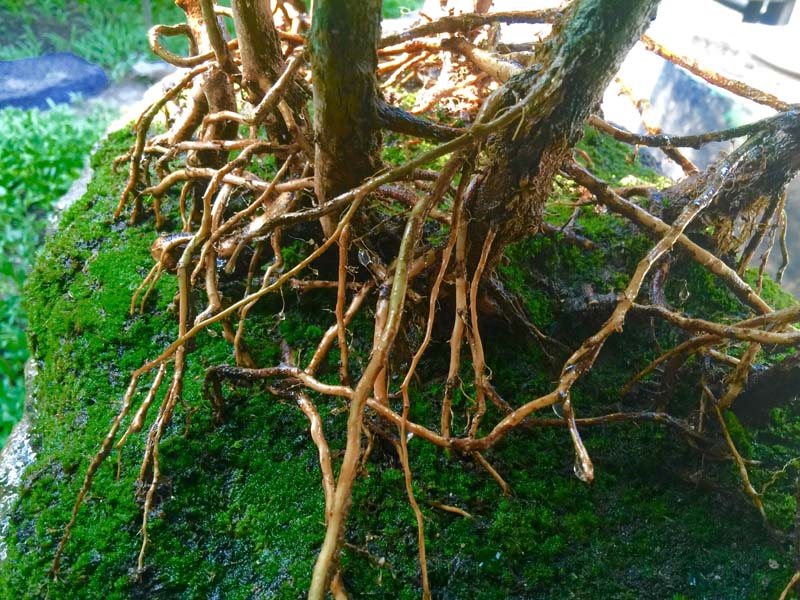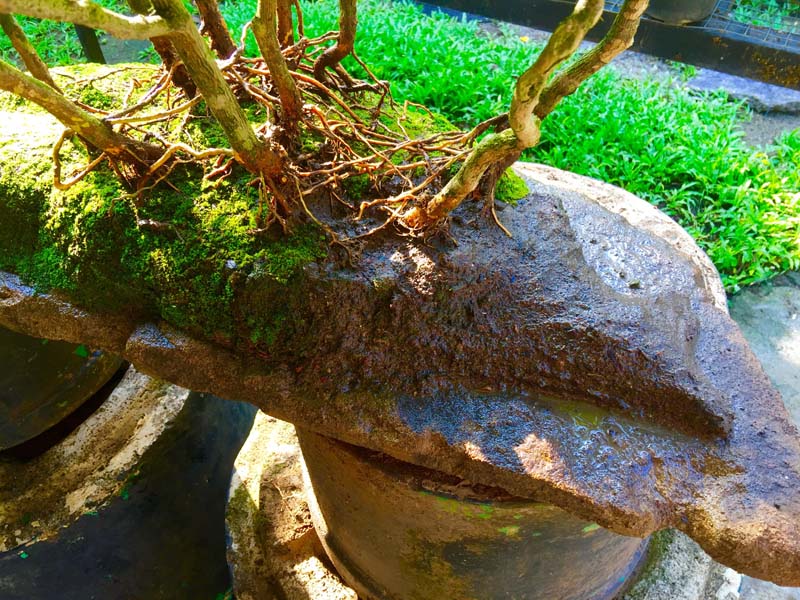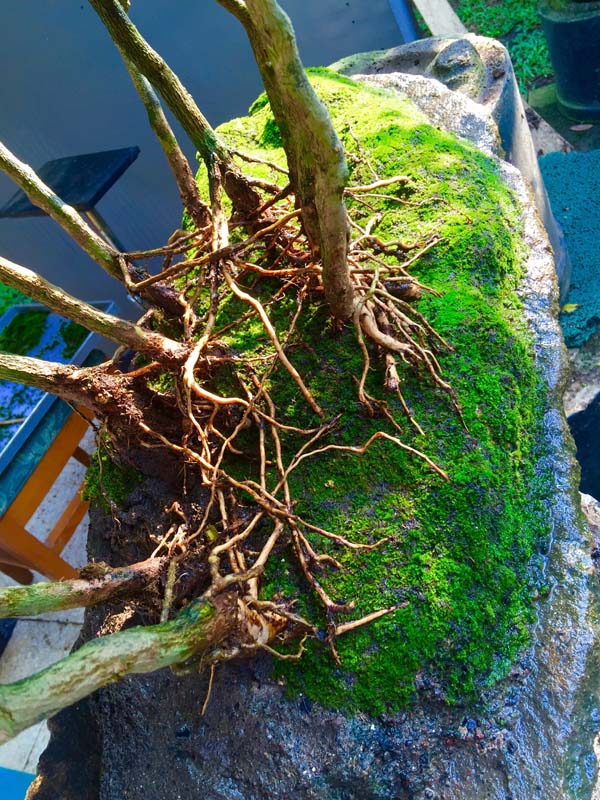 Make sure you get the connection to the clay, so always tap all during the process again and again, when you can hold the nozzle about 50cm in spray mode and no moss runs down, you got it right, the same in-between the roots and flat surfaces. If you like a good result, pay attention to detail, there were no moss is applied or falls down there it will continue in the future during rain. Keep if its raining for at least 3-5 days undercover (tropical rain hits hard) spray 5-10 times a day. For tree days then 3-5 times always, until its fully grown and attached.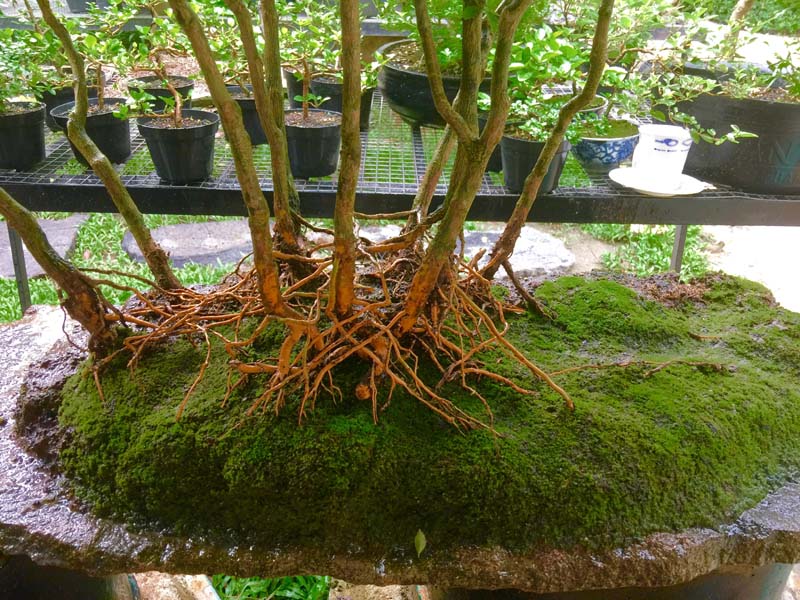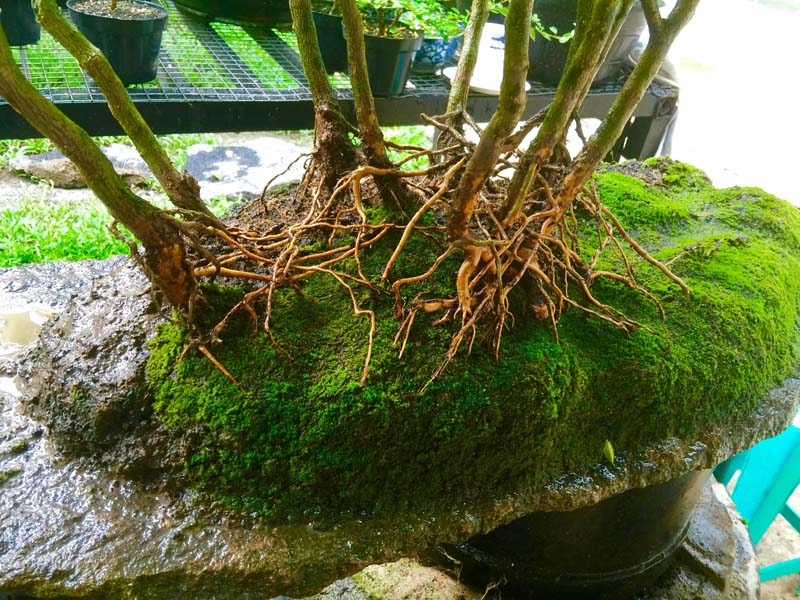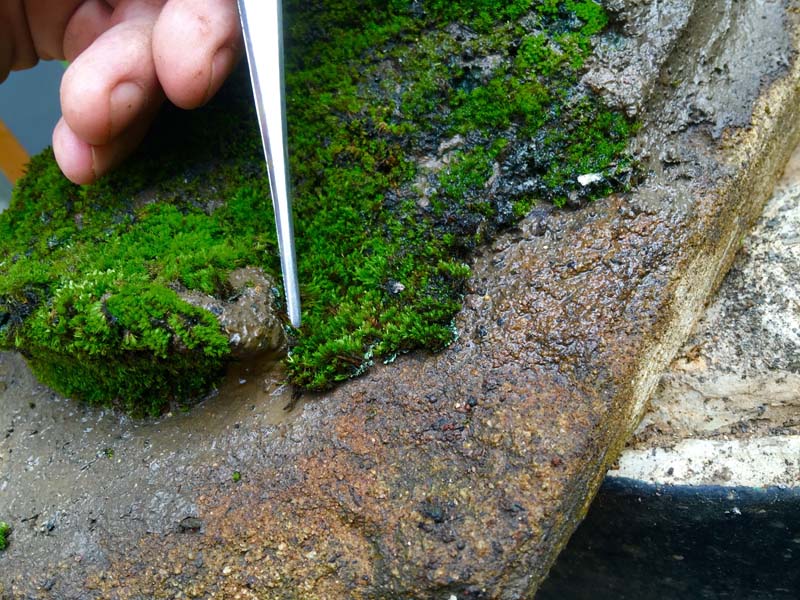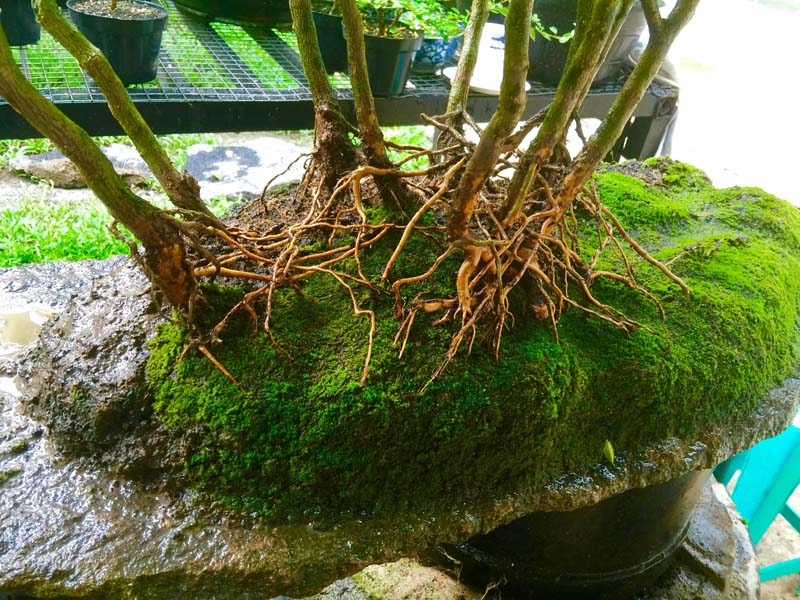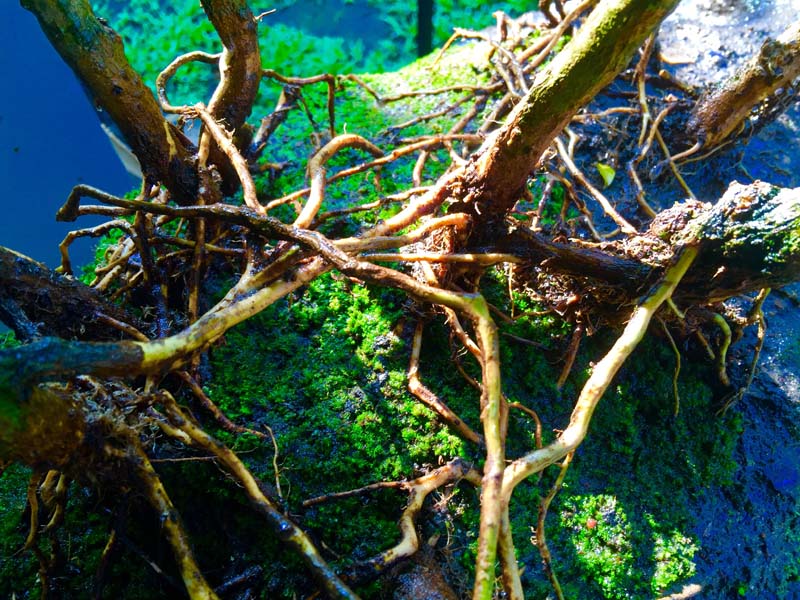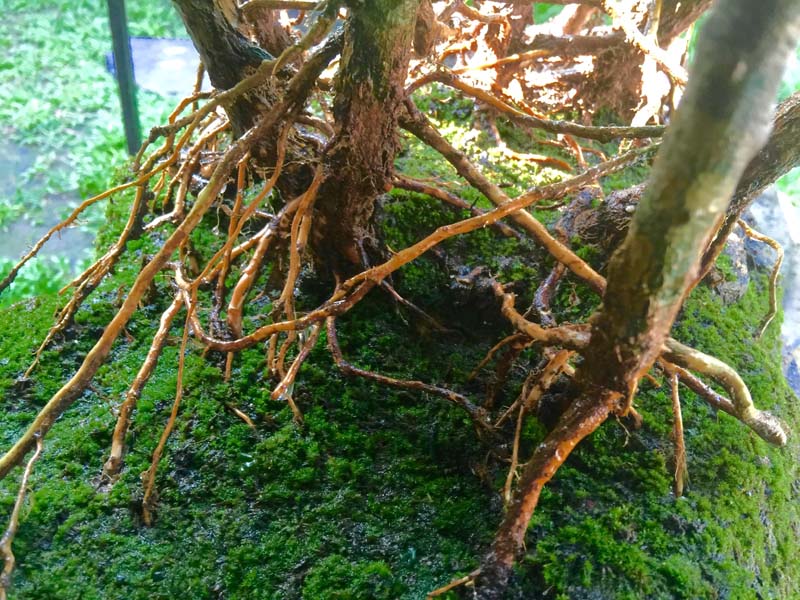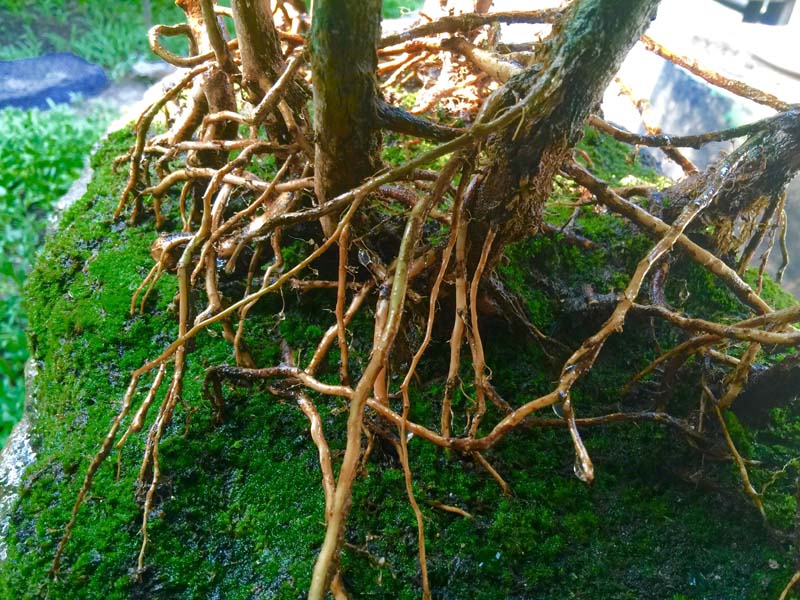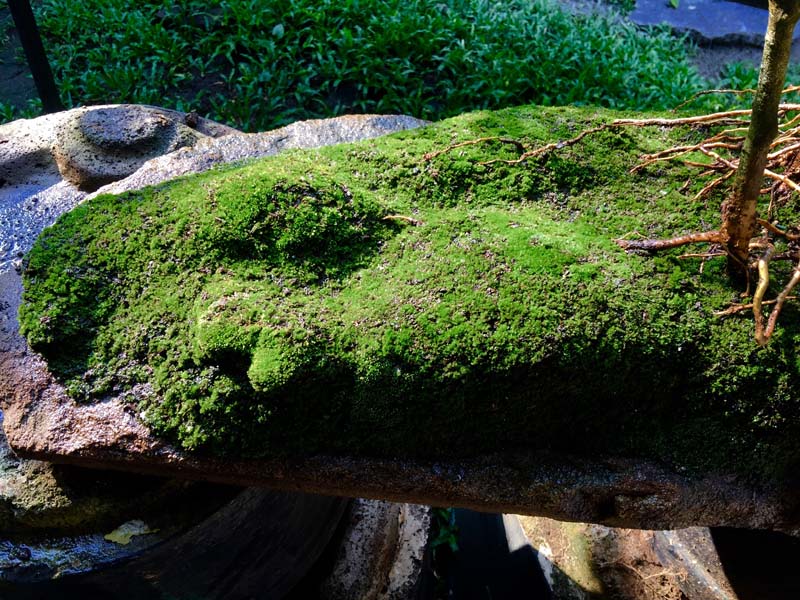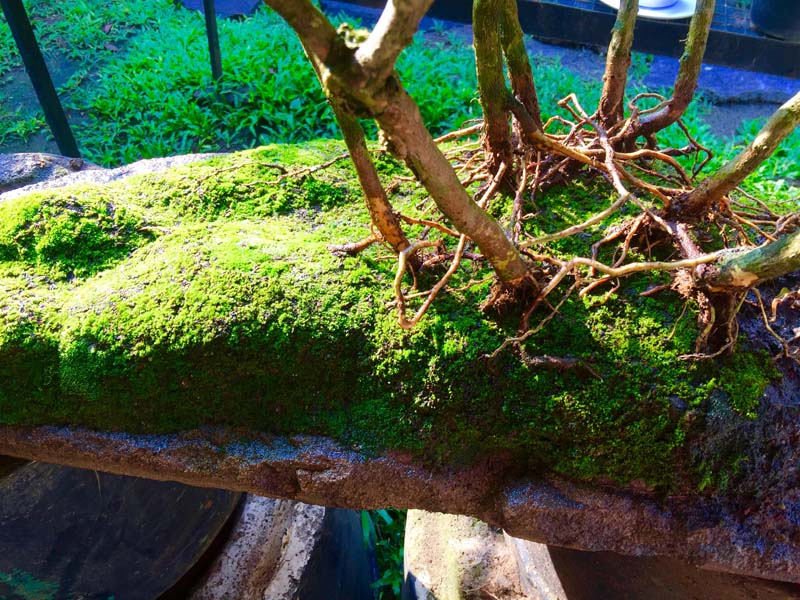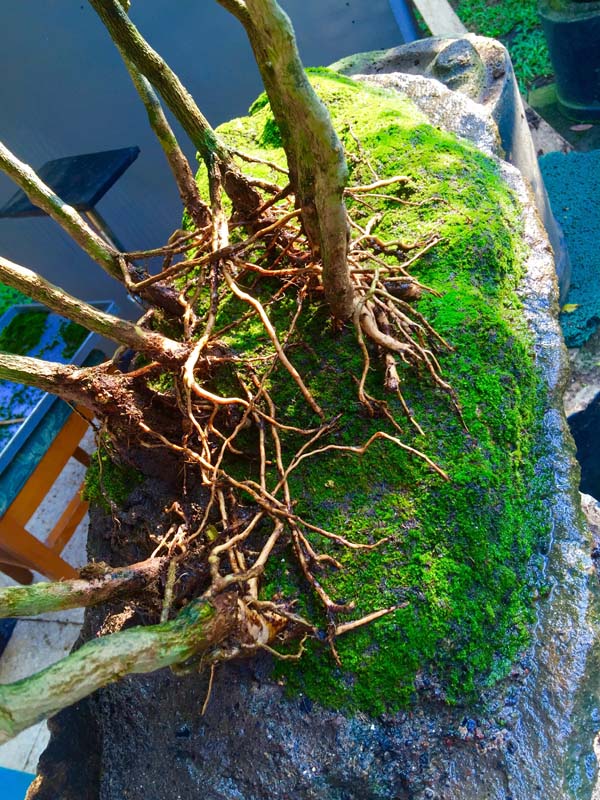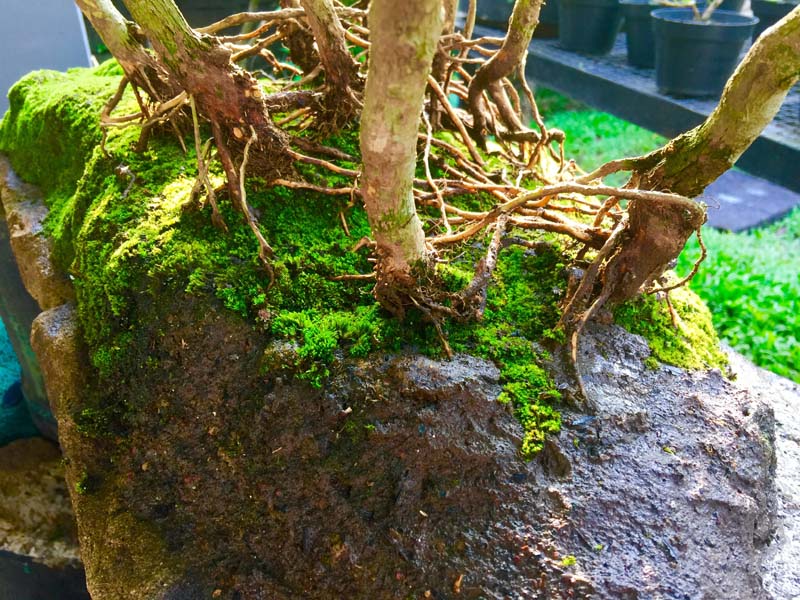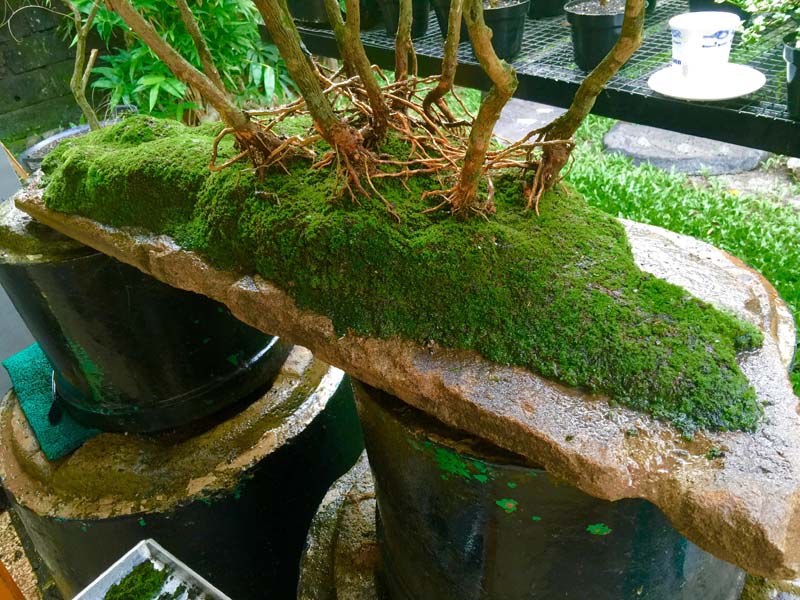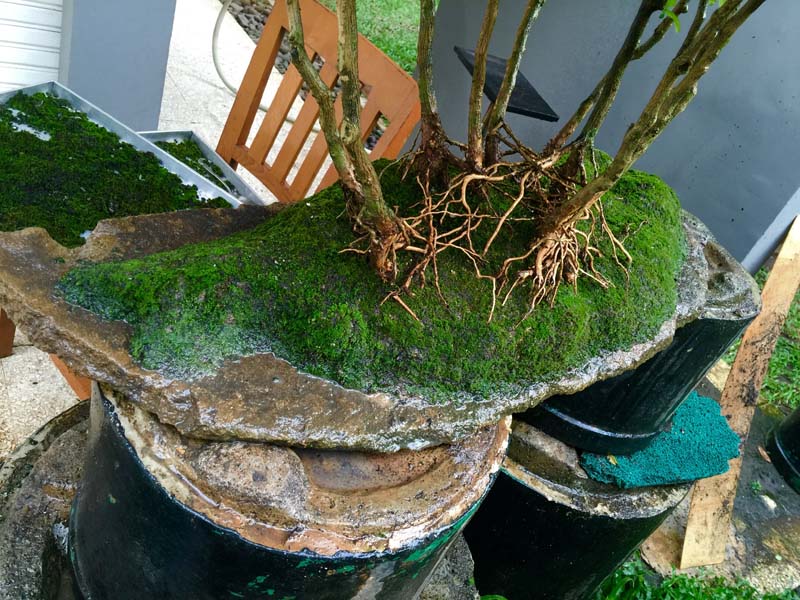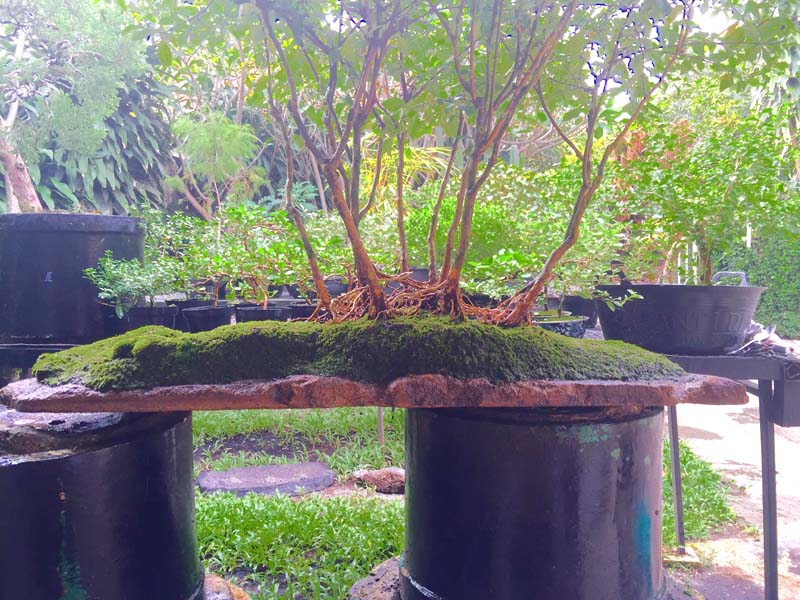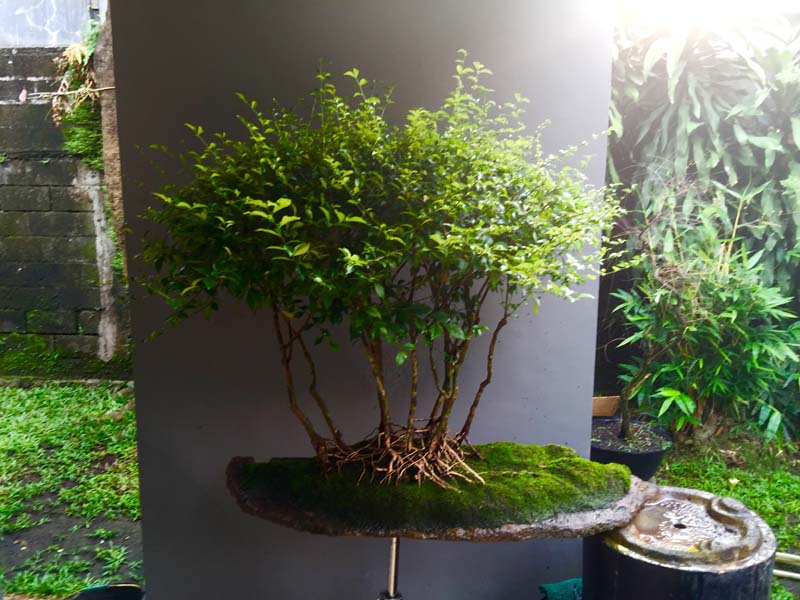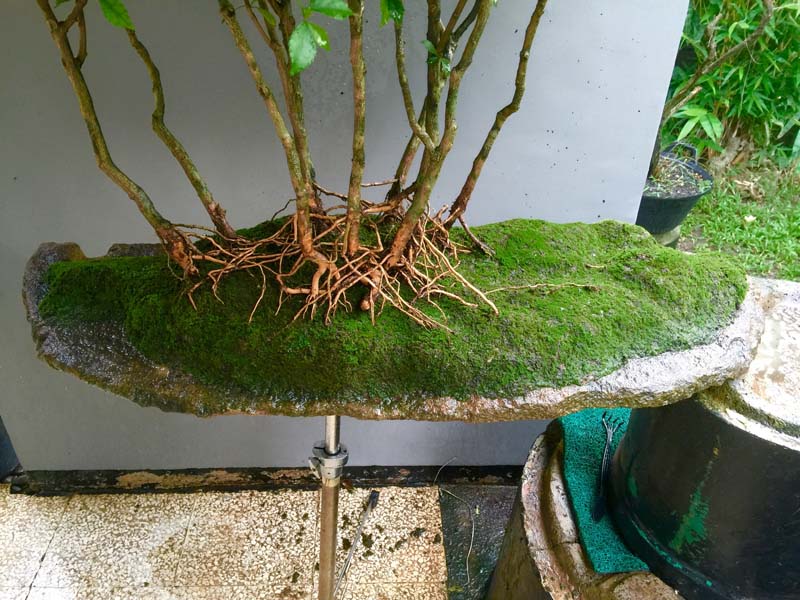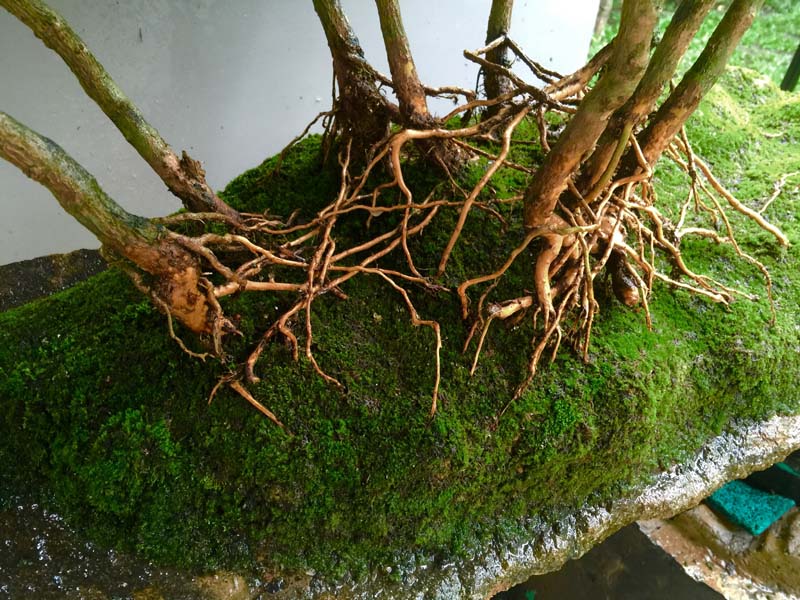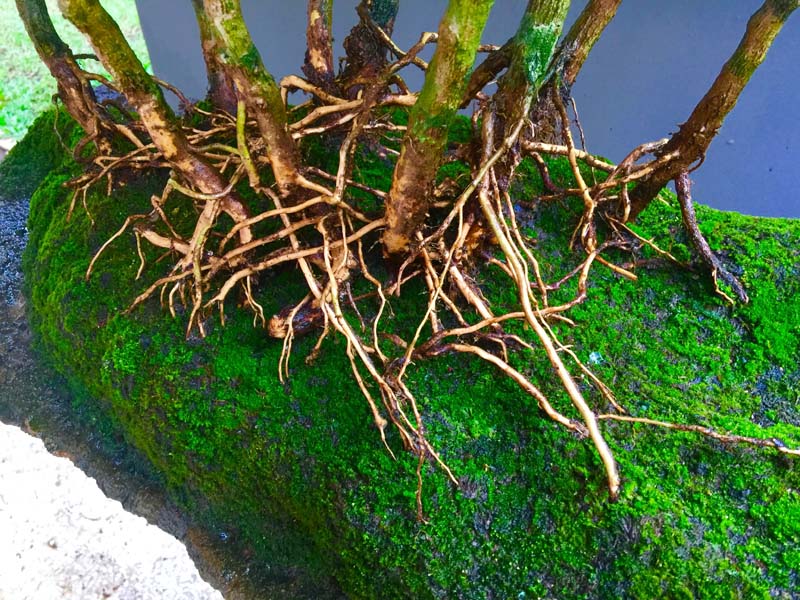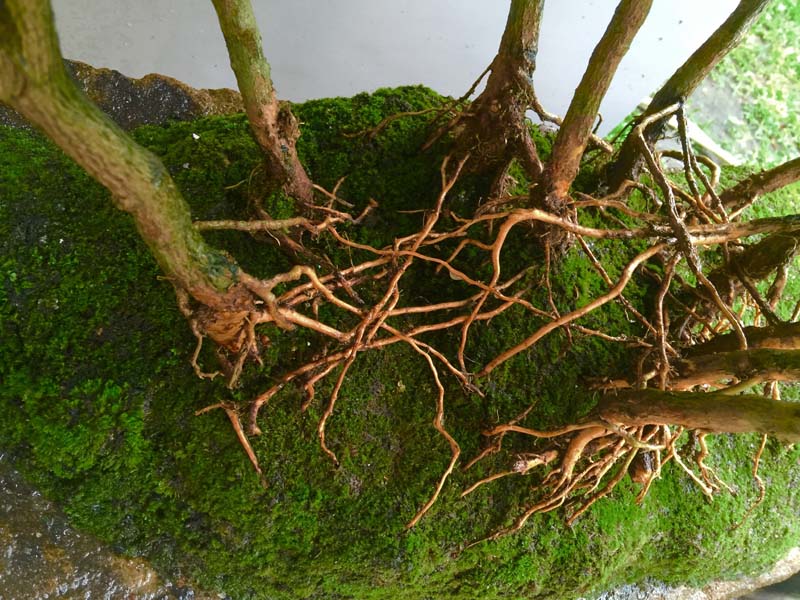 i think i broke an eyeball from photo overload


sometimes a tragedy leads to an improvement as in this case.
_________________

AAC Original Milwaukee Wi. Chapter - North America
aka beer city snake
link to ARBOR ARTS COLLECTIVE BLOG

kevin stoeveken

Member





hahaha, yes there are some pictures, but sometimes some beginners like some details. Yes it improved, and hopefully gets better without braking again.

---
Permissions in this forum:
You
cannot
reply to topics in this forum