I had the chance to collect this Boxwood that was originally planted as a landscape bush in the mid 70's.  I pruned it back fairly hard in the collection process removing approx. 80% of the leaves.  The attached photos were taken two days after collection.  It grew in a shady spot all those years, and you can see where one side is ramified significantly more than the other side.  The more ramified side received a little more sun.  My question is, what should I do with this tree next?  Should I thin out some of the branches to get it more balanced?  Should it just be left alone for a year or so to let it recoup from the collection process?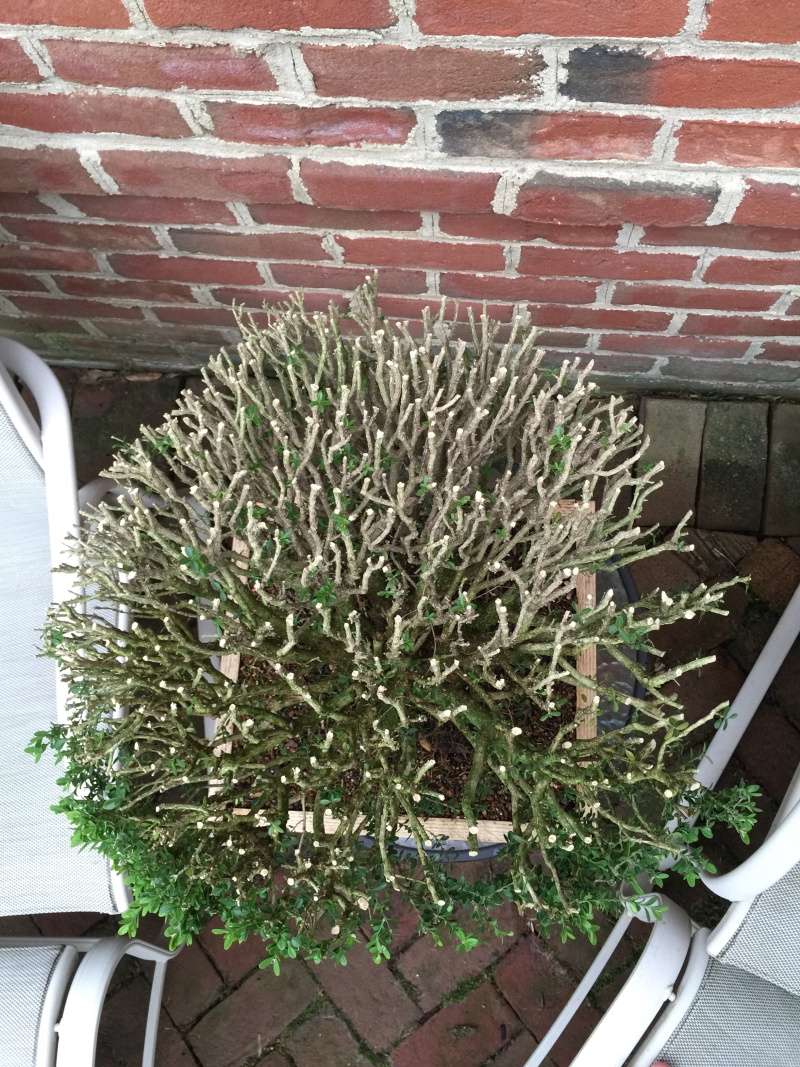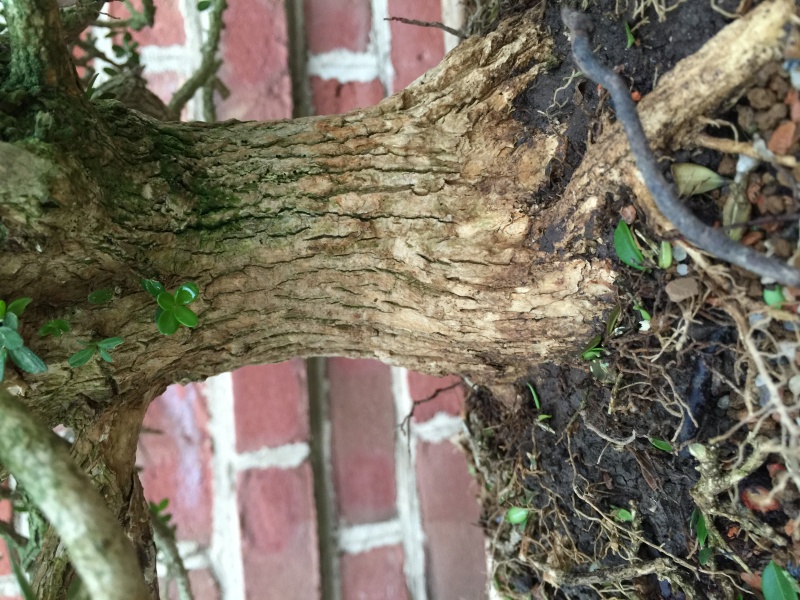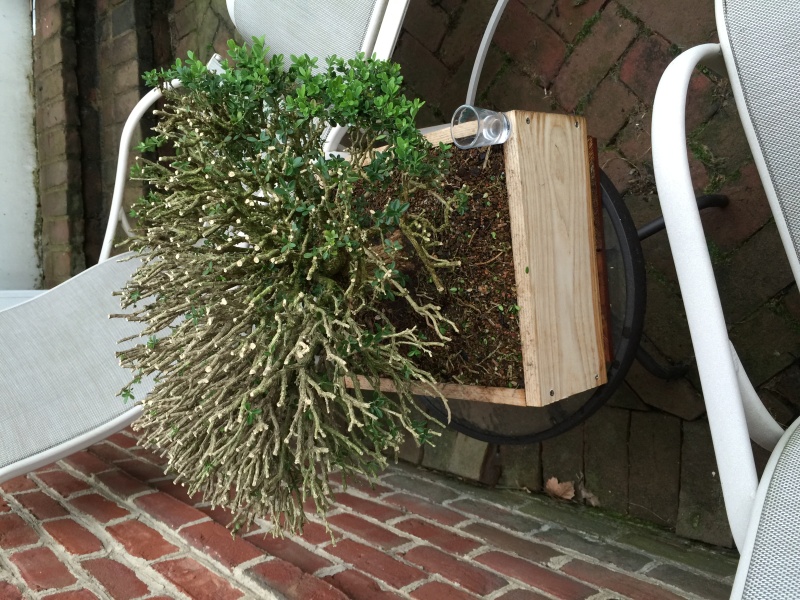 Let it recover. One insult per year is enough. If it grows strongly, you can start to prune out some of the branches to bring in a little more light to the interior this year, but I would limit my efforts to that.

Yup recovery. These guys grow pretty dang slow so you won't have a ton of growth to fight off later. I'd give it a year pending how well it grows this summer. If it were mine I'd feed heavily for the next 2 summers then chop it back hard and style spring 2018
that is one helluva tree you have there...

while it is recovering as advised, i would put it so that the opposite side gets the majority of the sun and perhaps it will balance itself out for you...
_________________

AAC Original Milwaukee Wi. Chapter - North America
aka beer city snake
link to ARBOR ARTS COLLECTIVE BLOG

kevin stoeveken

Member





nice material...just leave it alone other than watering and fertilizing this season and by the end of the growing season it will be a green blob.  Next year start cutting out the ugly and pruning for a silhouette.

I bought 4 of these from an old nursery near my house late last spring....they were not healthy at all...most leaves were yellow...but I took the chance due to a large discount.  After a good pruning and repotting into fresh soil they exploded with growth and by the end of the season looked healthy as ever.  I have worked 2 of them this spring....further reduced the branches and exposed more roots.  I am very pleased thus far..at least 2 of the 4 will be keepers:)
Thanks for the tips! I will sit tight and let this big boy recover from the collection process. I'll will post updates as things progress.

---
Permissions in this forum:
You
cannot
reply to topics in this forum