Hi, a year ago I was driving to work and noticed that the side of the toll road been prepared for digging. there where a bunch of orange Bougenville, that screamed at me to be taken away. So I left the toll and turned around to get them. The Excavator was close, so I cut all branches away and took them out the ground. Here the ongoing project in pictures. All roots where potted into large plastic buckets with Lava sand and home produced compost ratio 3-1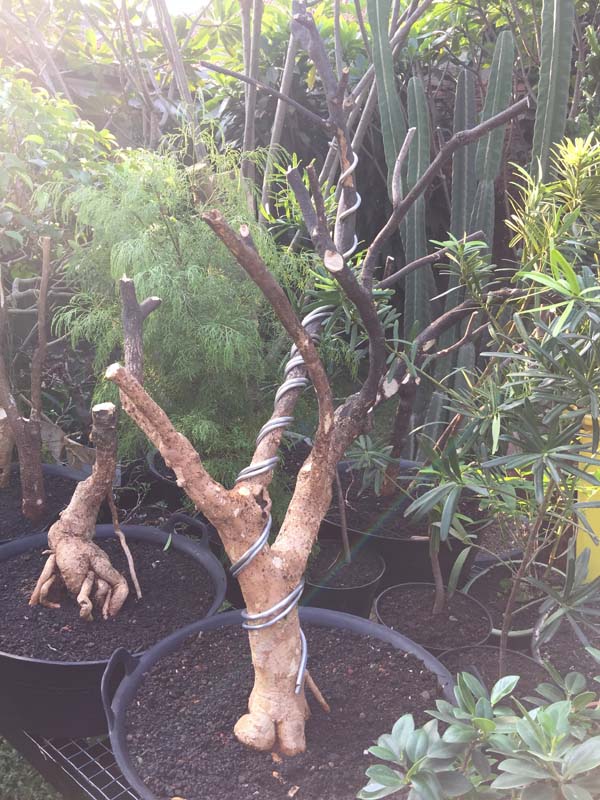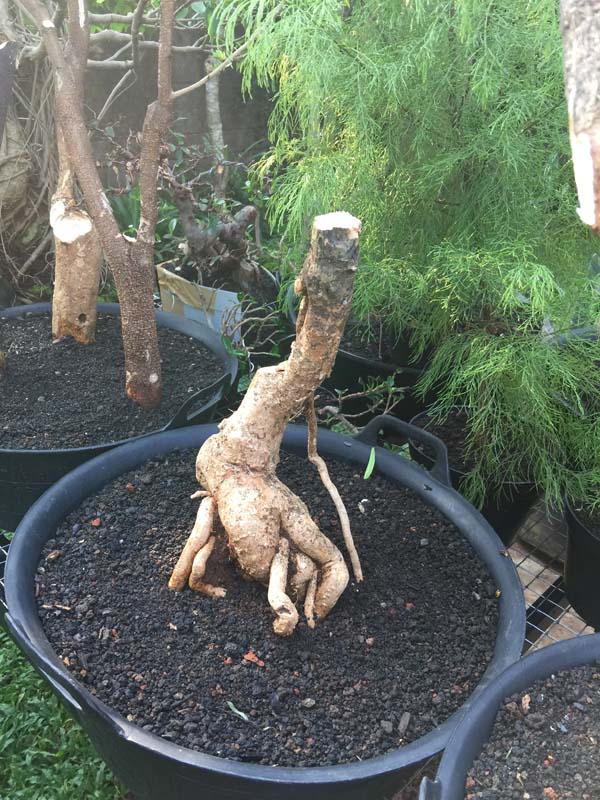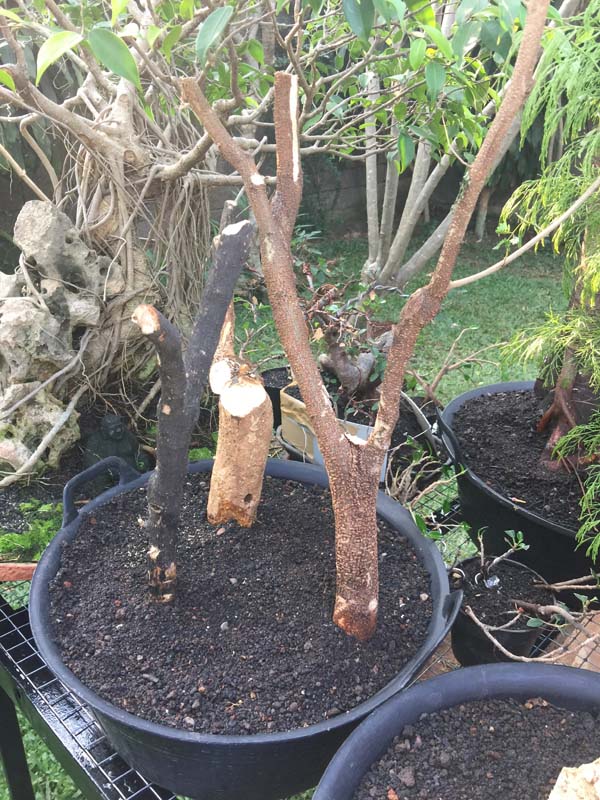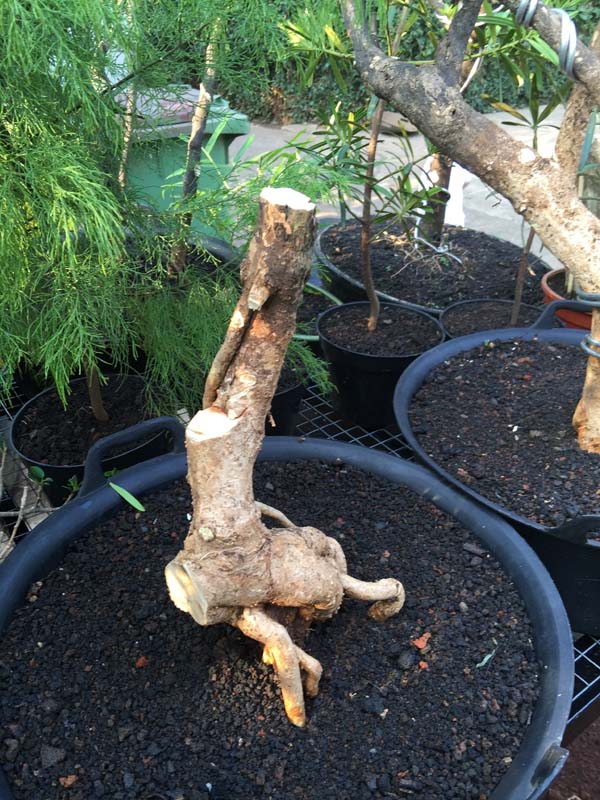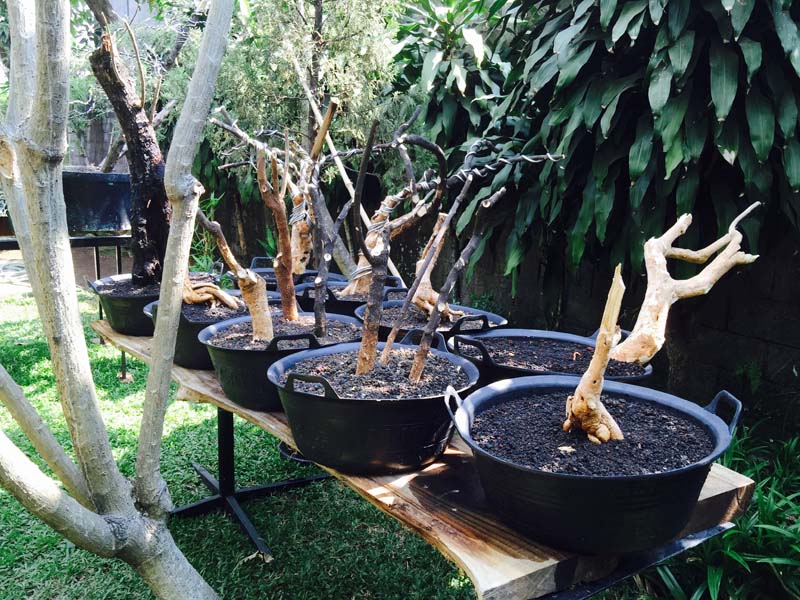 I started wiring main branches, and as soon new shoots starting to emerge wiring started on some, others (upright) where cut on tips.
As you can see on the pictures, different styles where applied. The Ficus Bejamine was also saved, more picture on him in another topic.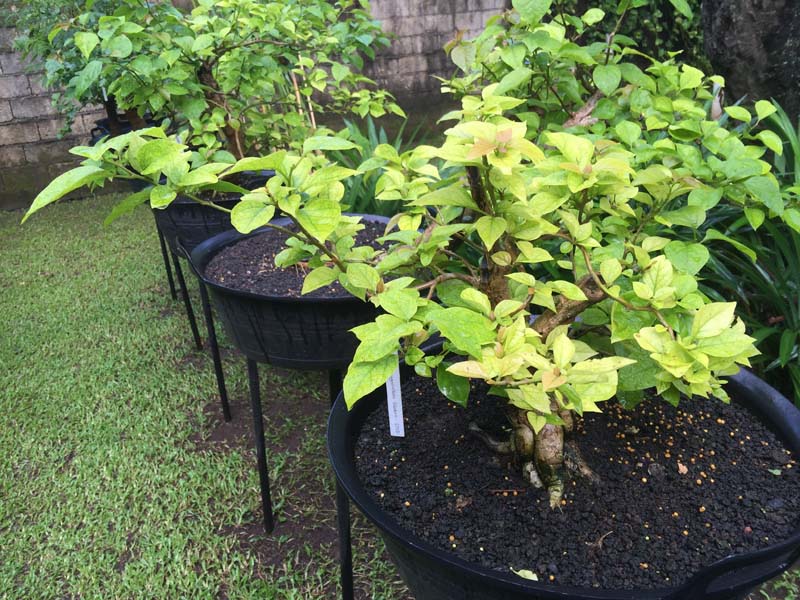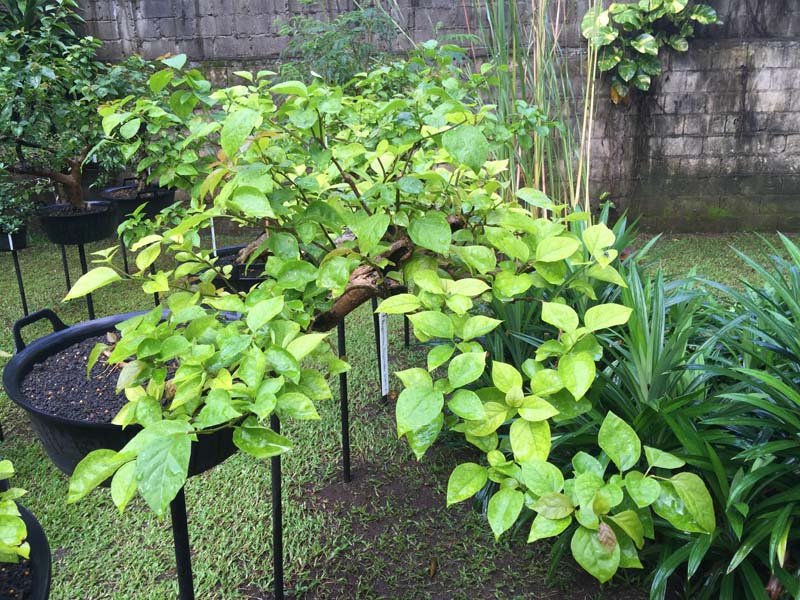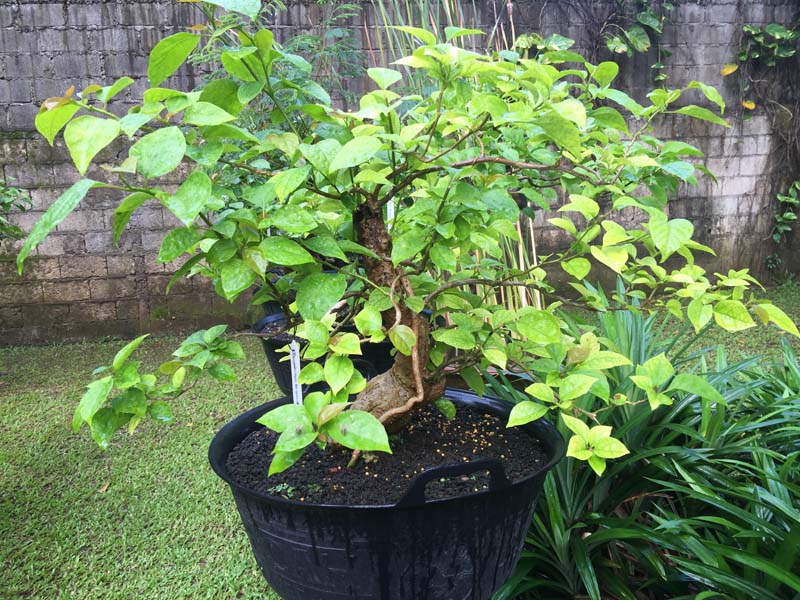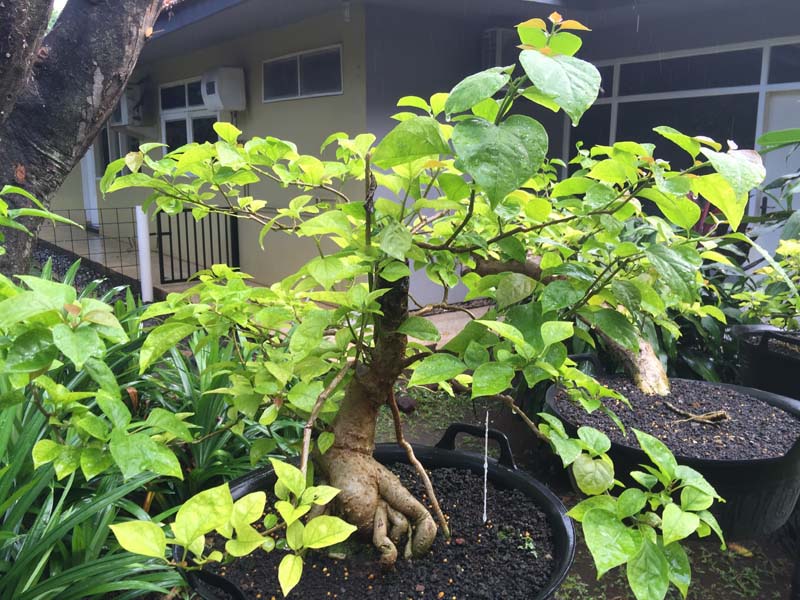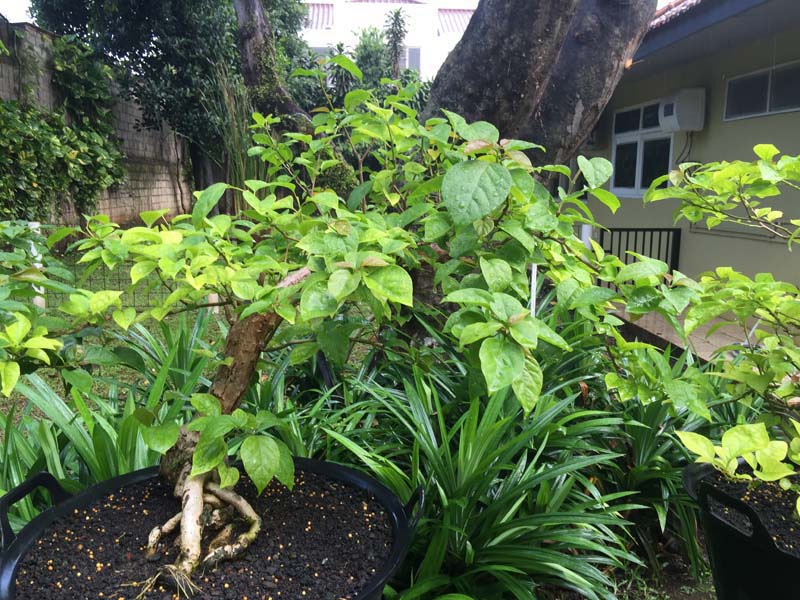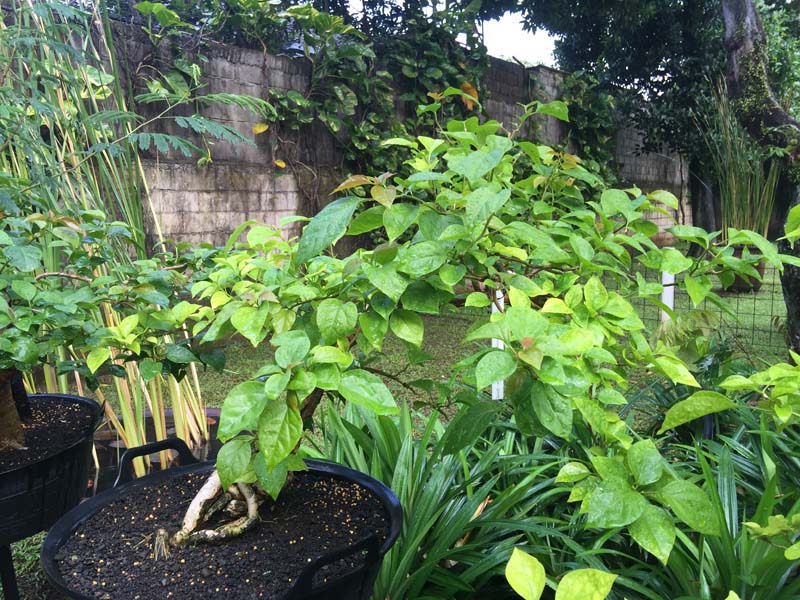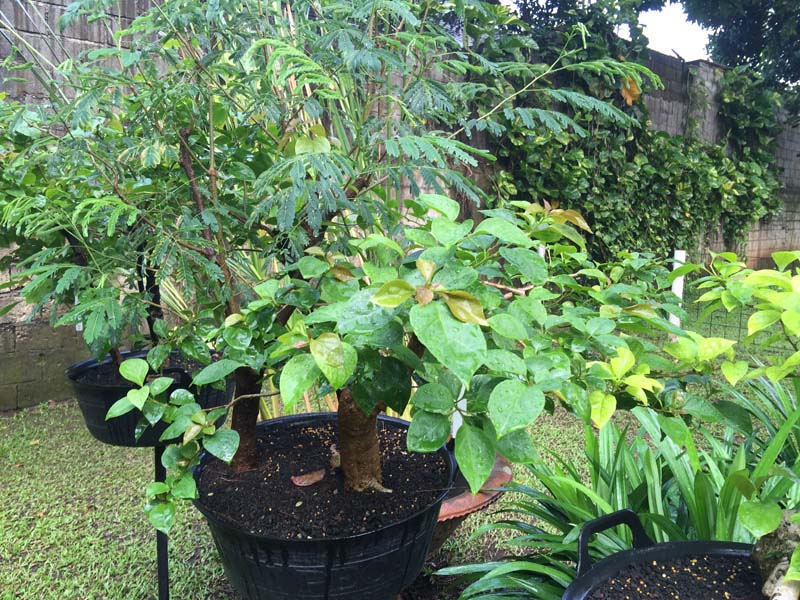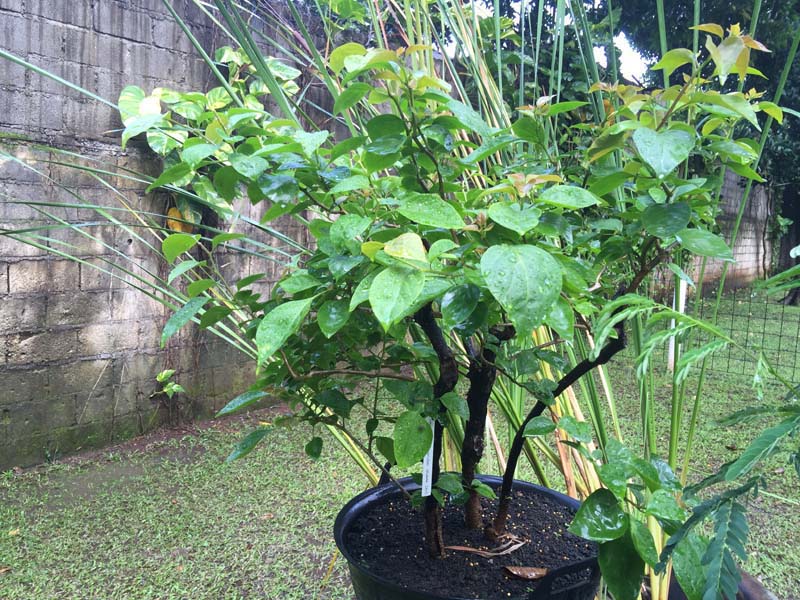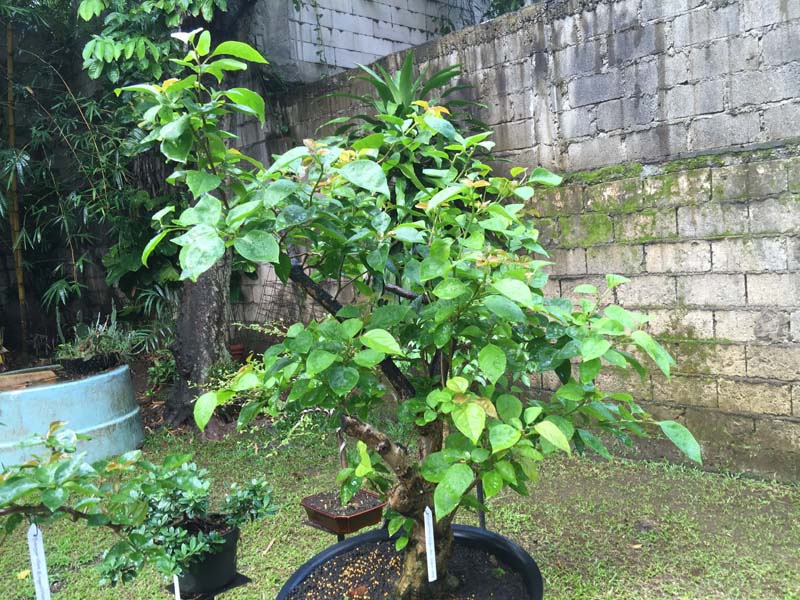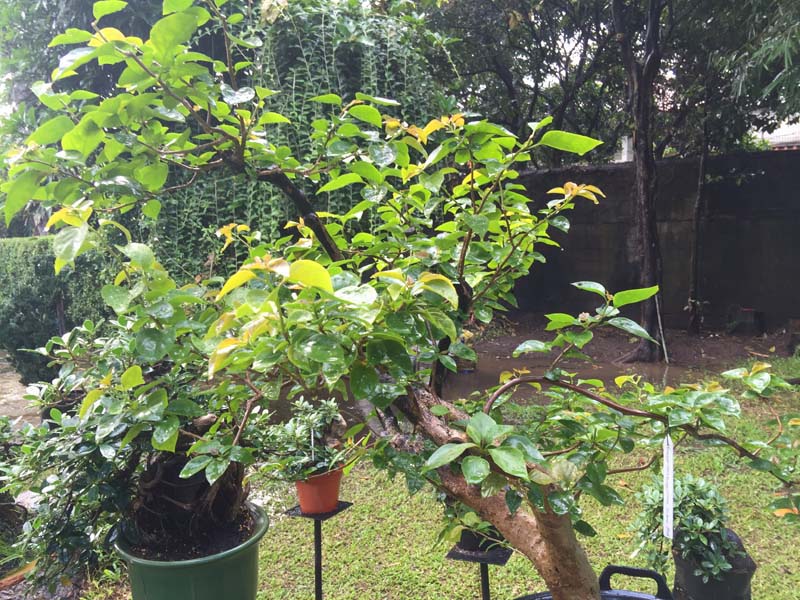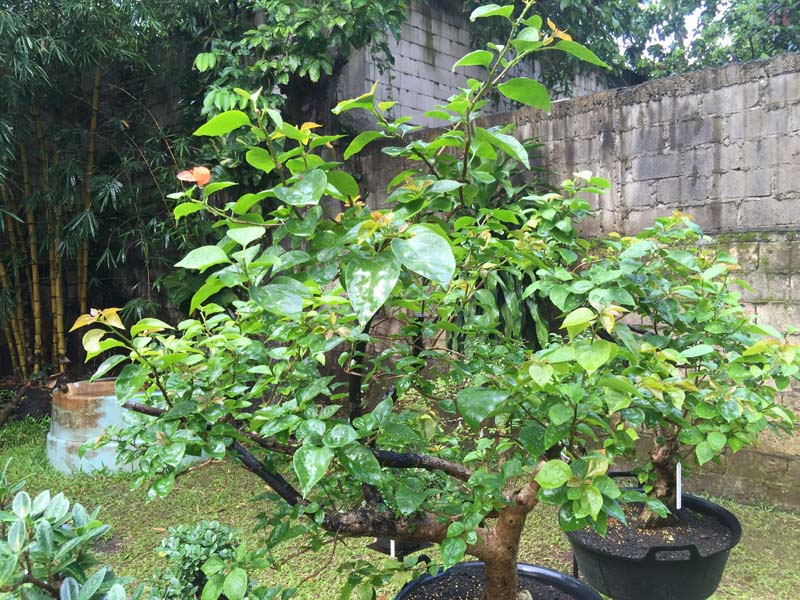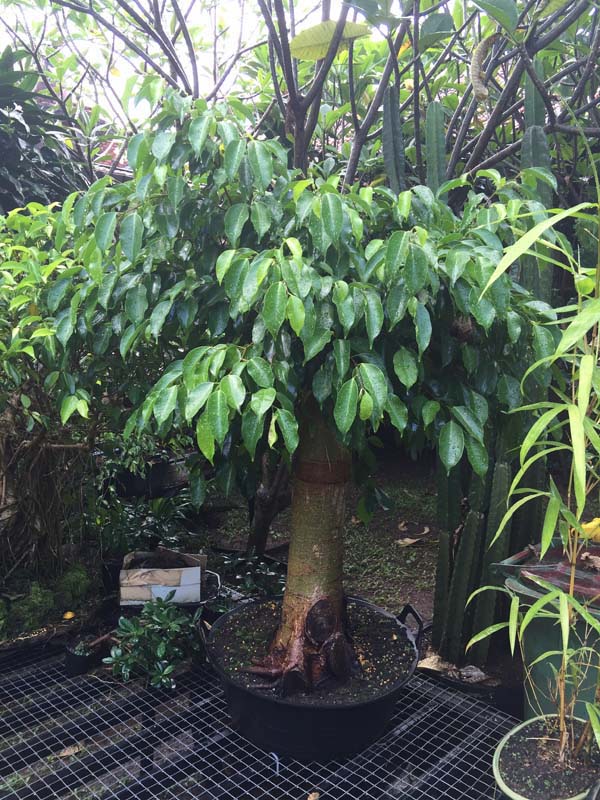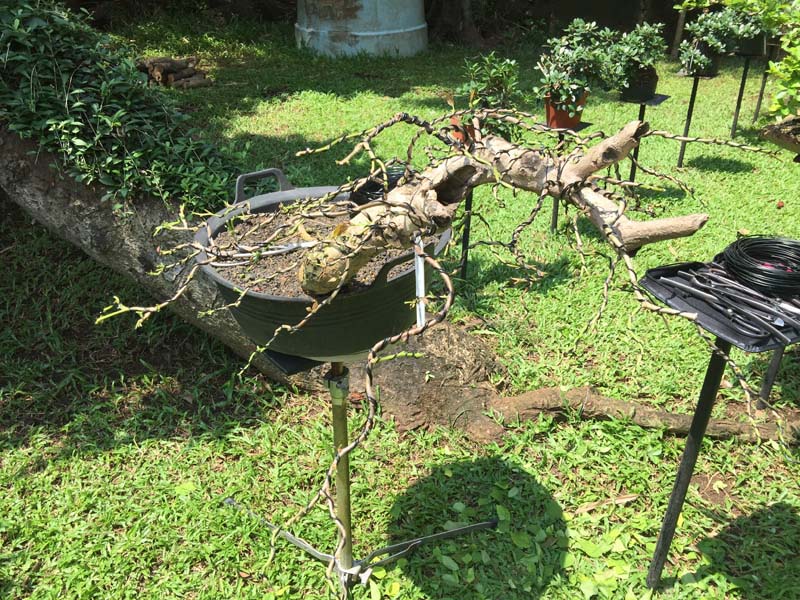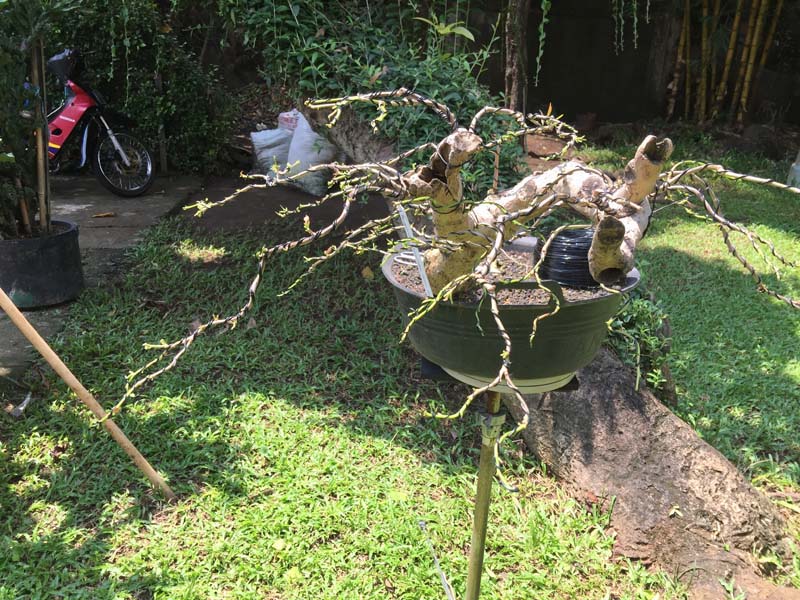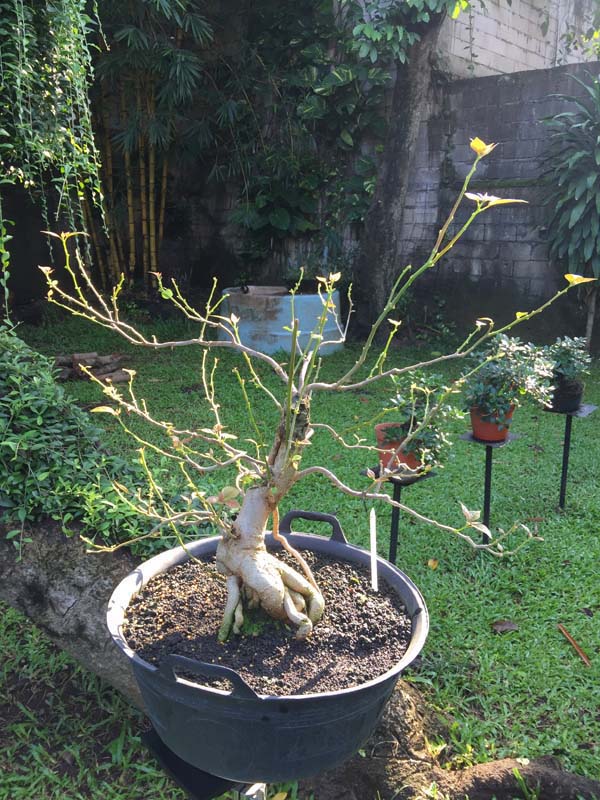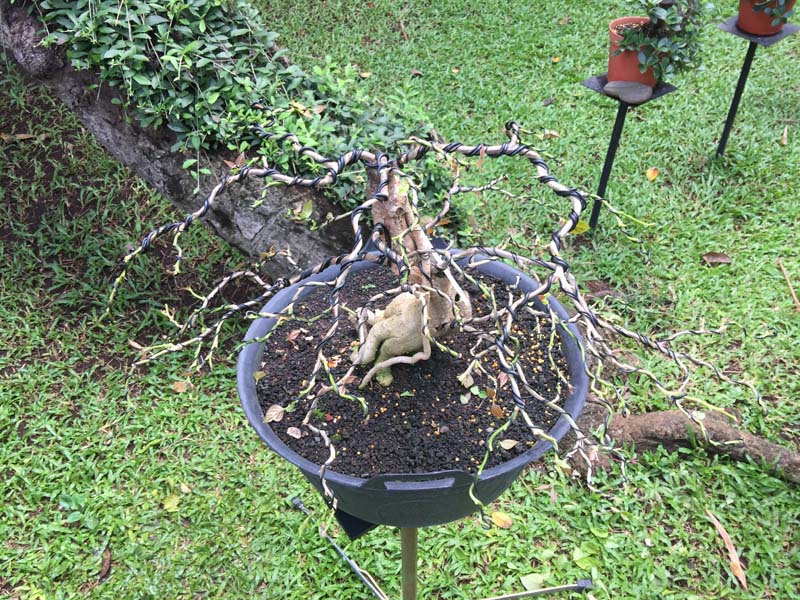 I took off the foliage of all trees, then styled them individually. Here the progression until April 2016. I follow up on this in the near future.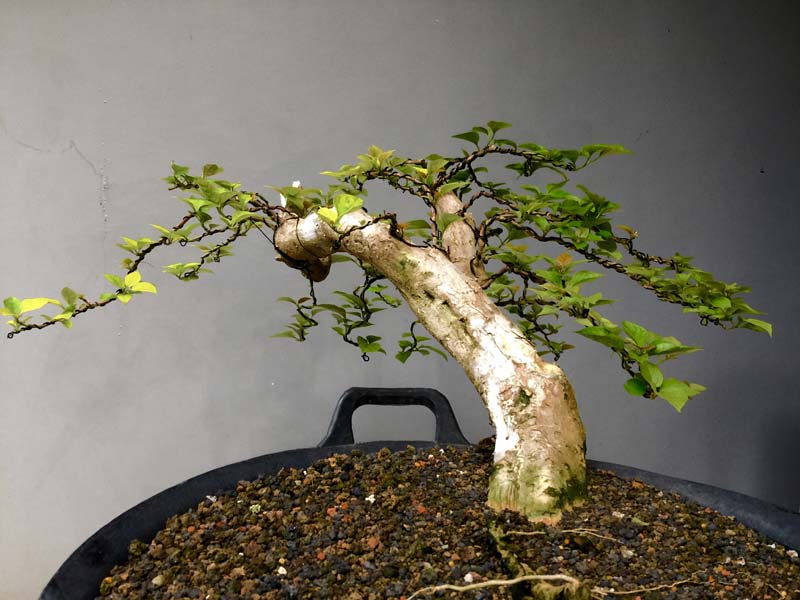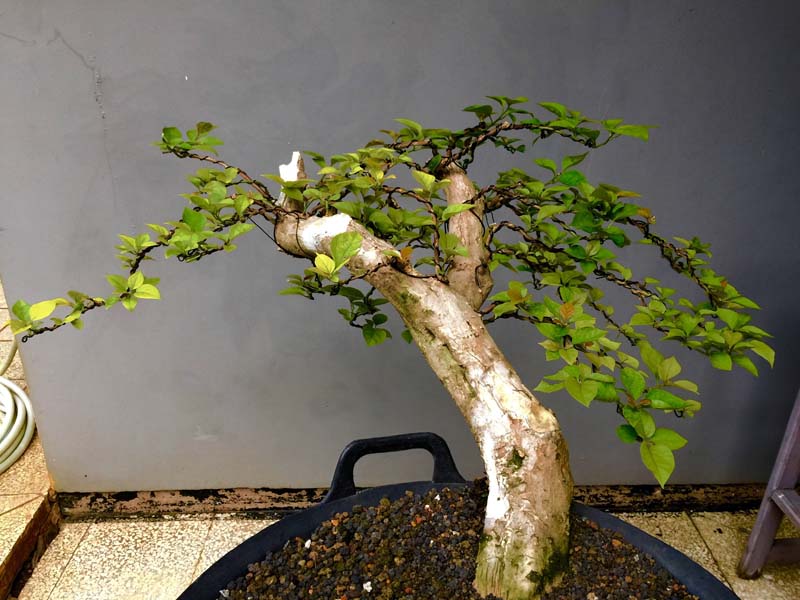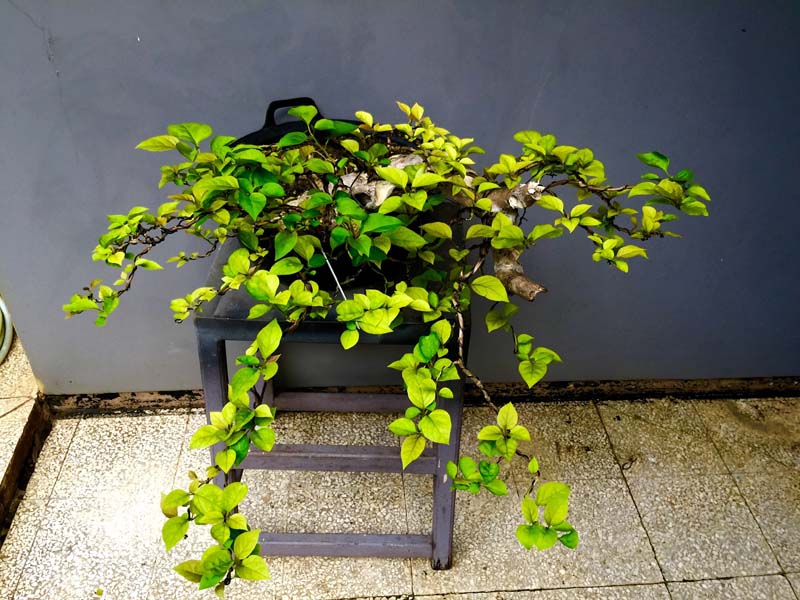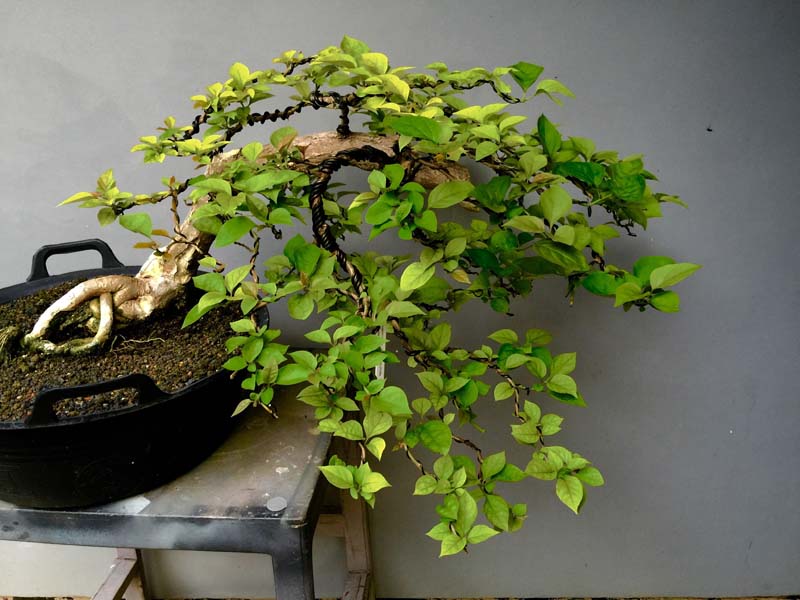 ---
Permissions in this forum:
You
cannot
reply to topics in this forum