Hi
I can each wants to develop in a short time a bonsai recommend a lilac.
This tree i bought 2010 in a gardencenter for small money. But i saw that the trunk had a interresting moving. He was planted in a 20 Inch plasticpot. He was too big, so i cut him down directly in the garden center.  The seller thought i may be crazy.
March 2010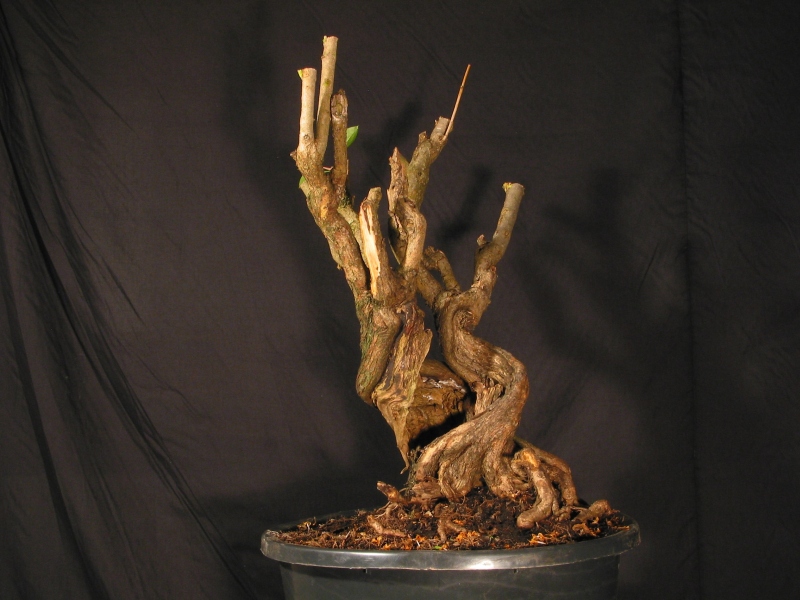 Now watch each picture how fast you can develope the branches.
Only three month later.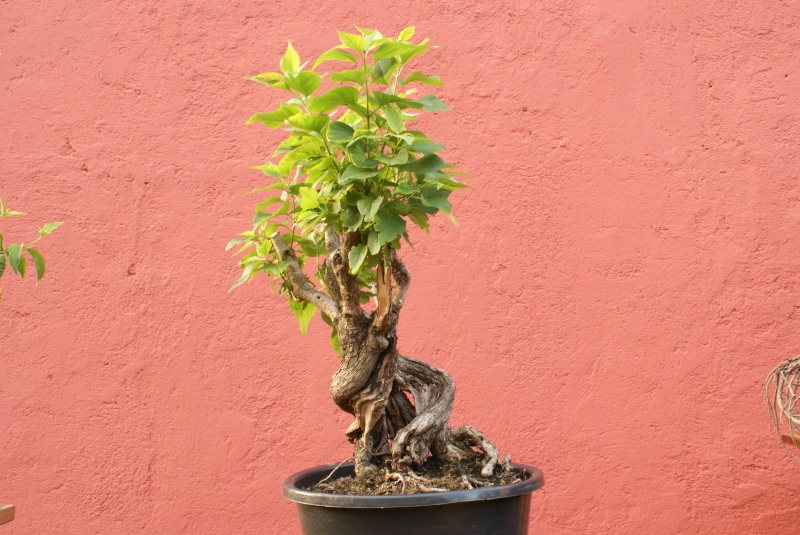 March 2011 -one year later the tree was planted in a pot. Don´t worry, you can cut a lot of roots. If a Lilac has some fine roots he will survive. The tree must be strong and healthy, but this is a requirement for all our trees. I cuted away all roots below the red line.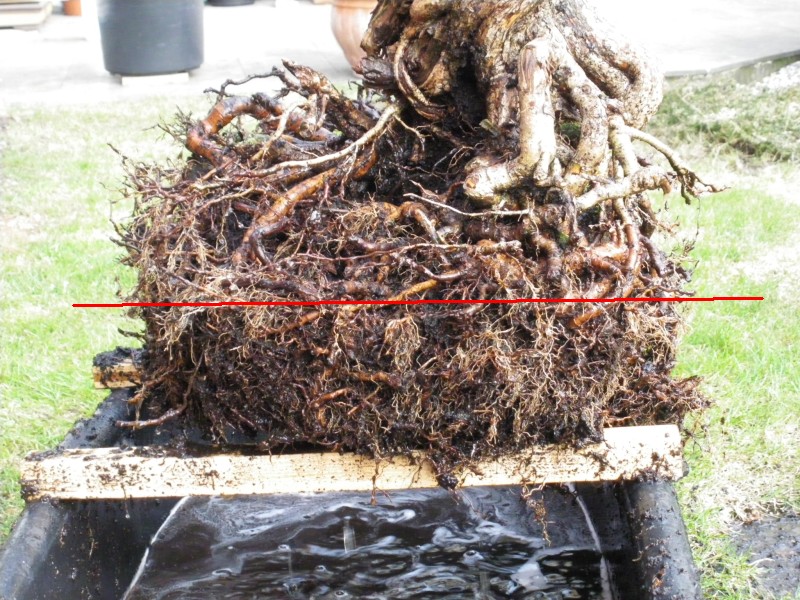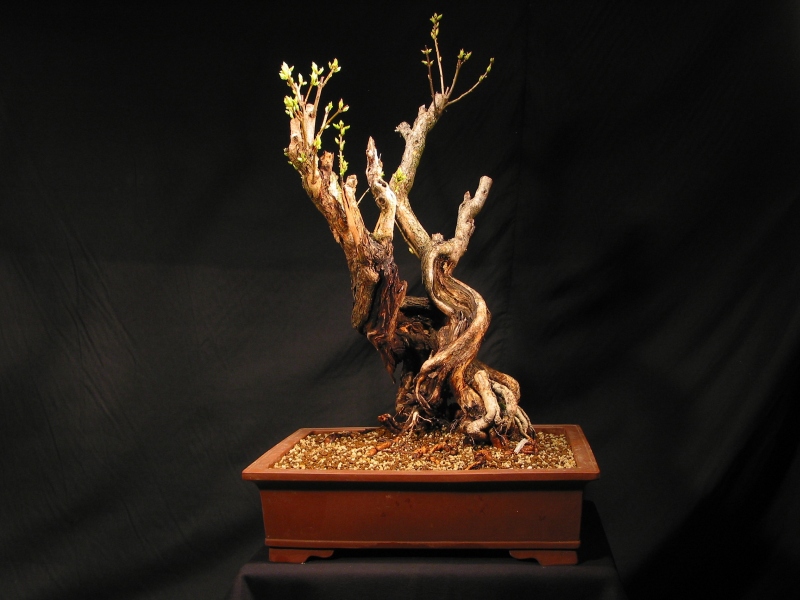 A Lilac grows very strong if you don´t cut the new drive.
1  1/2 month later.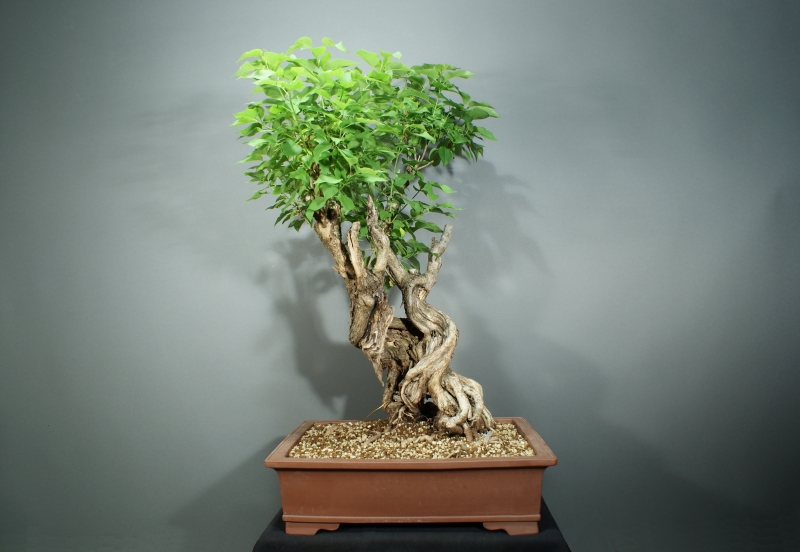 September 2011. End of July i cut back the Lilac to get a better ramification in a short time. If the mainbranches are good, so you can cute twice a year for the fine ramification.
After two years the mainbranches are ready. Now the technic for the next 3 years is grow and cut. The Lilac does not bloom in this time because he makes his flower buds for the next year in Mai/Juni.
This picture is from December 2011, only 1 1/2 year growing after buying the tree.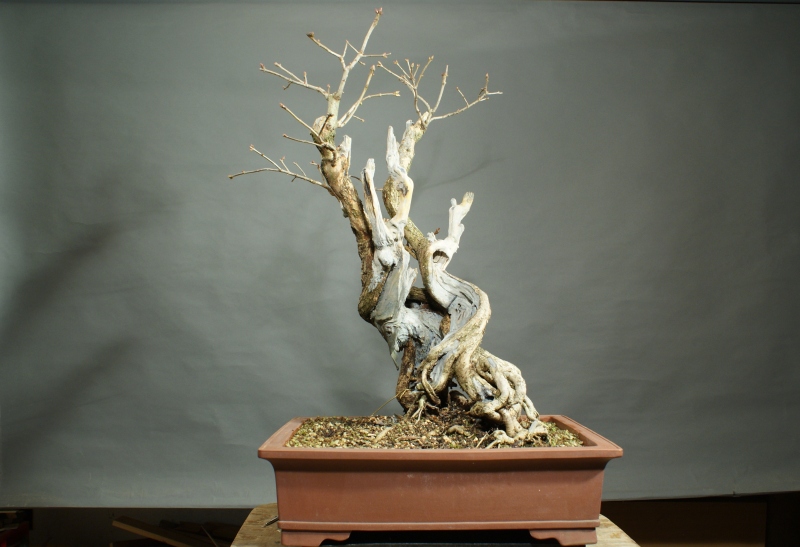 April 2013 - two years in progress. In early spring you can wire the Lilac. But be careful that the branches don´t break. The tree is about 30 Inches high.
August 2013
Look at tha ramification only 4 years after i bought the tree.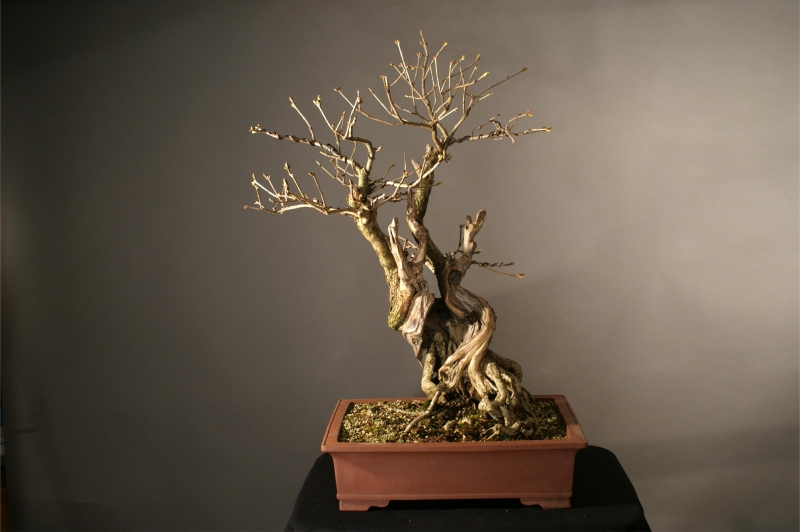 September 2015, 4 1/2 years of progression.  The hight now is 40 Inch. This is the final size for this tree. The next years twice a year grow and cut for a good ramification.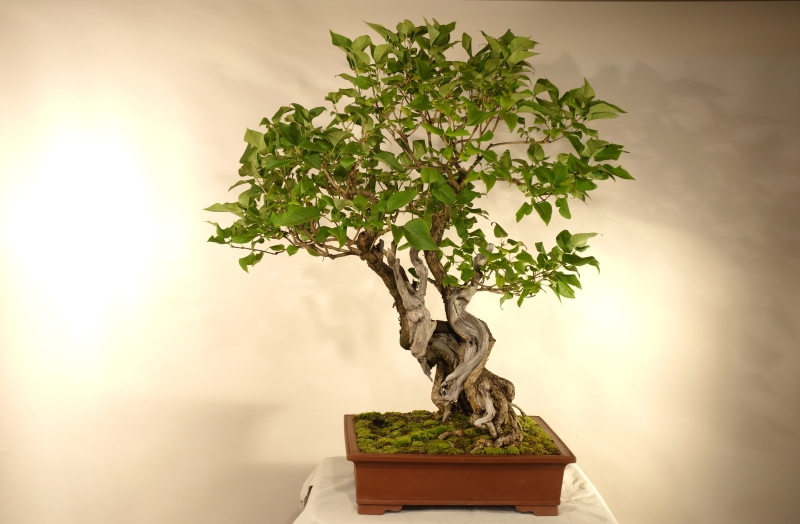 Maybe next year i bring him to Hallein, a international Bonsaiexhibition in Austria.
So look in the neigbours garden for a good old Lilac. But ask him before you go and dig him out :-)
ciao
Herbert Aigner

Herbert A

Member





Wow what a great tree!!! Nicely done!!! I look for big Lilacs and have never seen one with that type of trunk. I purchased a couple really big single trunk Lilac's last year and bared rooted and chopped them down. The first one was doing great until fall, when it started loosing big branches. By spring this year it only had 1 big branch left and lots of peeling bark. I brushed off the bark with a brass brush only to find numerous borer holes all over the trunks. I dug around in the dead trunk/branches and found 5 live larva, now deceased. I am going to have to treat with a systemic to kill the ones I did not find. Will have to treat the other tree as well.

Did you find any borer holes on your tree?

Mike

Lost2301

Member








i had no idea as to the scale until i saw you standing next to it !!!
a beautiful monster !
_________________

AAC Original Milwaukee Wi. Chapter - North America
aka beer city snake
link to ARBOR ARTS COLLECTIVE BLOG

kevin stoeveken

Member





This thing is awesome herbert!!!. I have one Korean lilac that I'm attempting to make shohin this year. I'll be on the look for some bigger landscape ones to play with. It's nice to see some that aren't Walters
Herbert, nice work! And thanks for the tip about asking the neighbor first


Precarious

Member





Very nice - the curves in the trunk are particularly what helps set this tree apart from a lot of lilacs - I have a white flowering variety that i'm looking at digging out one day - it's in my garden right now - I better s looking at it in case it starts getting nervous!

John T - MKBonsai


MKBonsai

Member






---
Permissions in this forum:
You
cannot
reply to topics in this forum