Hi all
2008 i bought this Scots pine.
The tree has good movement in the trunk and could be a good Bunjin.
The health of the tree was not realy good. He stood in a bad soil and had not much needles. At the time I did not think that it takes so long until  the tree is in the correct position in the pot.
One year later. Step by step i removed parts of the bad soil without repoting the tree. He startet to grow well.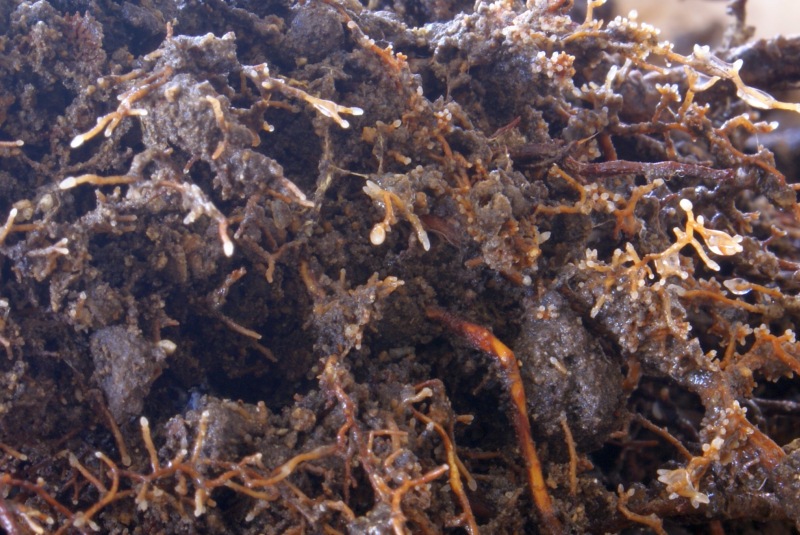 2010 it was time to repot the tree and to bring him in a upright position.
But it was not possible. He had only one long root and at the end of this root are all the fine roots. I drilled a wire around the long root near the stem to force growing new roots. It is the same technik as airlayering on the stem.
BUT ATTENTION dont try to airlayer a European Scots pine on the stem. I tryed it 4 times without a result. But on the roots you can airlayer also a Scots pine.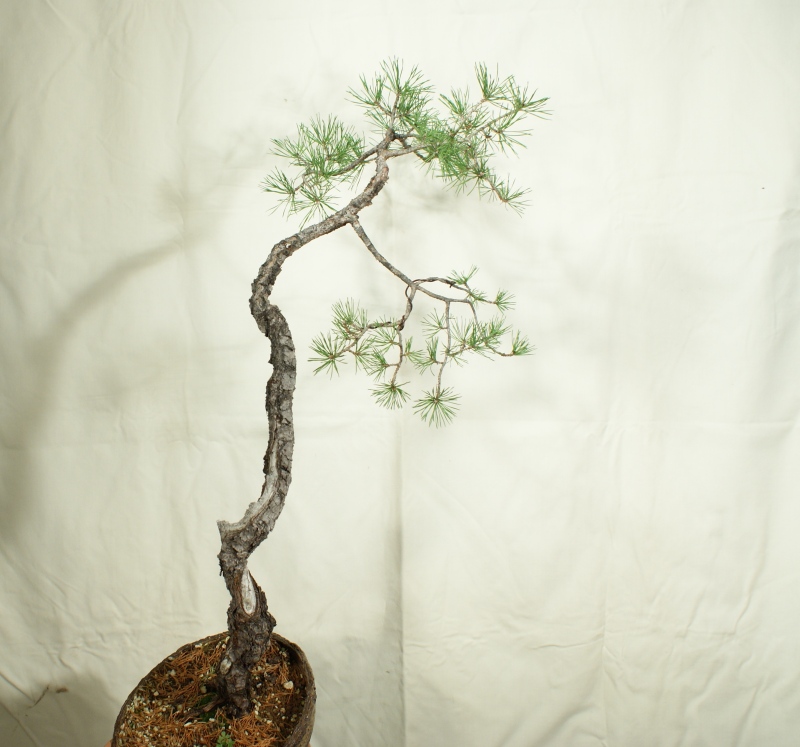 2010: It was not possible to plant him upright in a Bunjin-position.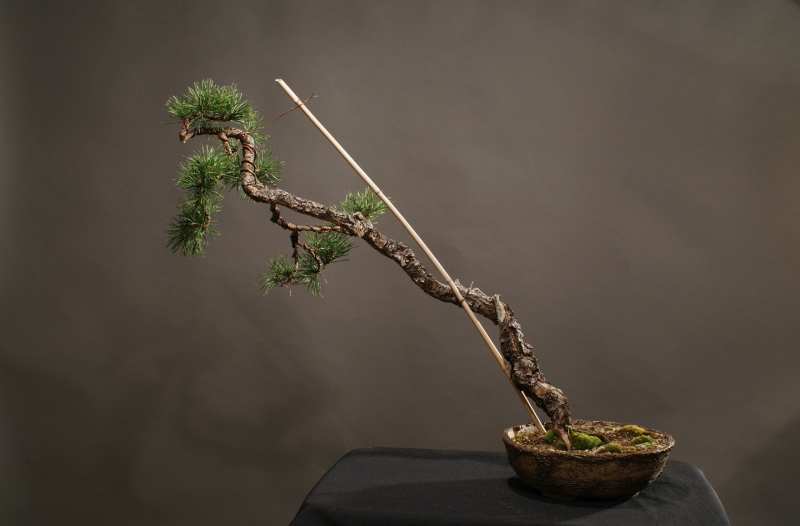 You all know that a pine needs two or three years after repoting until the tree is so strong to repot again. In the meantime i worked on the foliage.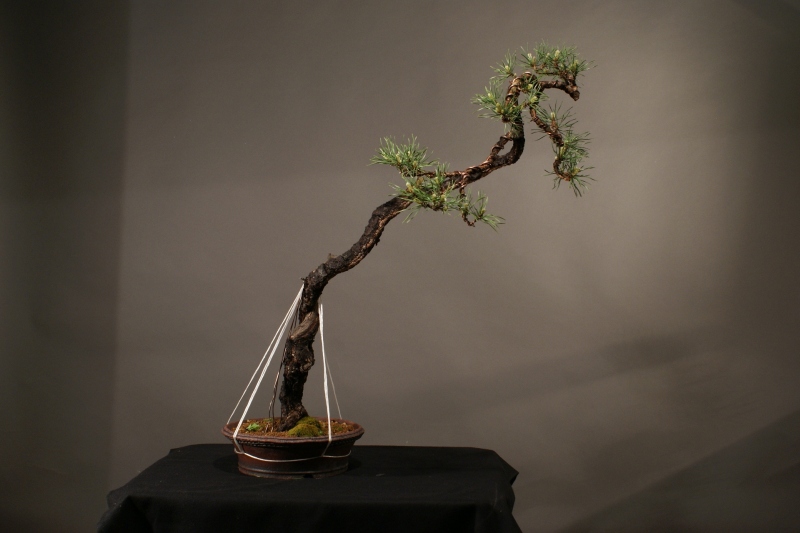 2013 the airlayering at the root was succesful. So i could repot him in a smaller pot.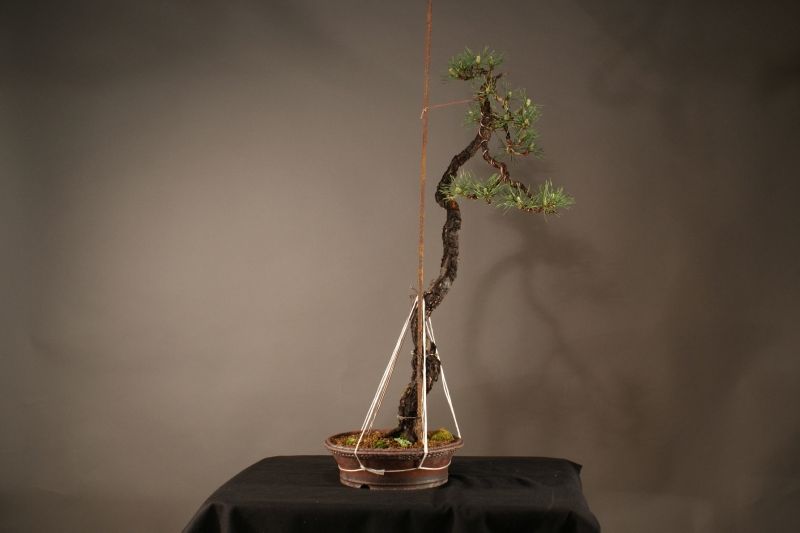 At the same time i used a iron to bring him in the right position. Looks better :-)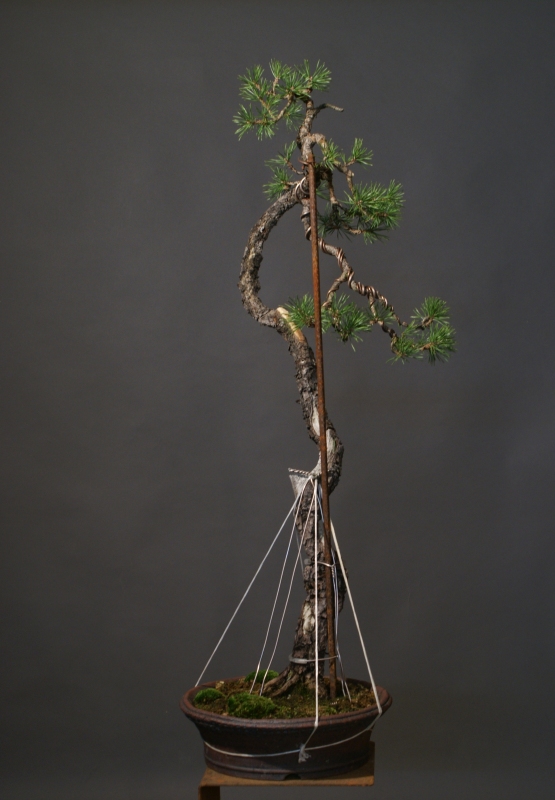 2014 - one year later.
2015 i repoted the tree in a smaller pot. Now it was time to work on the movement of the stem. This curve is to strong.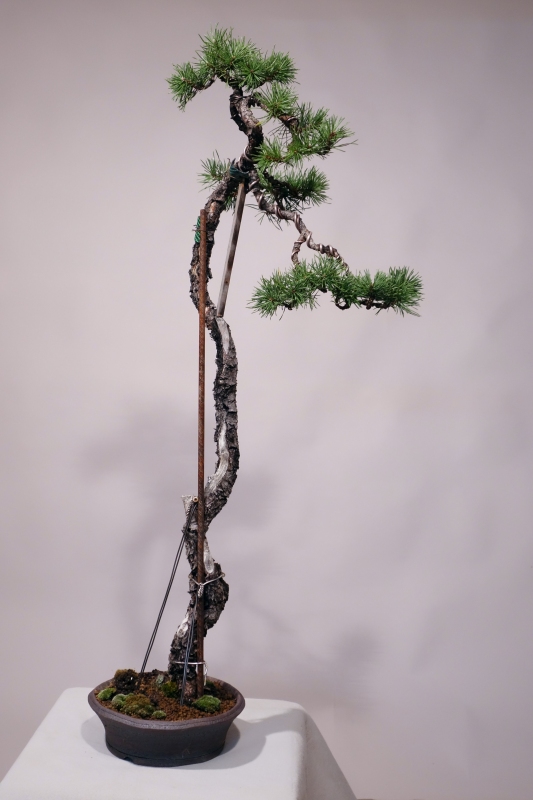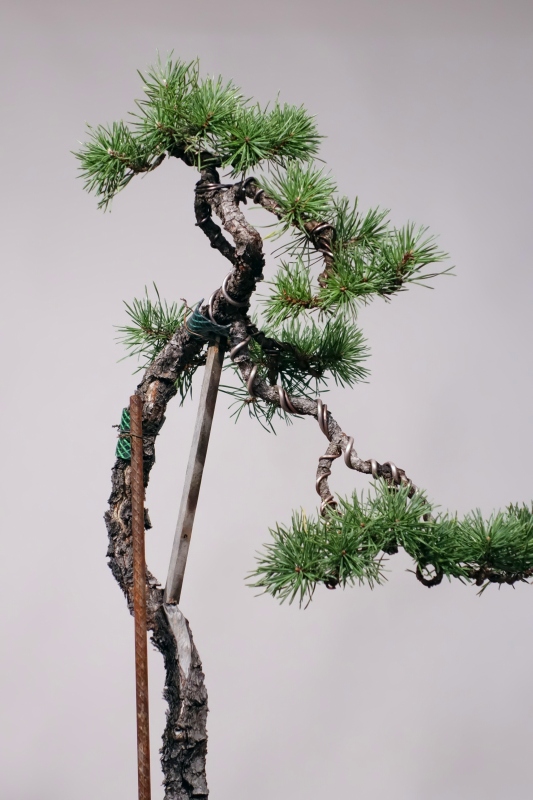 I streched it with a wooden stick.
Now 2016 the movement is ok.
European Scots pine 100 cm high. Pot: Josef Maierhofer.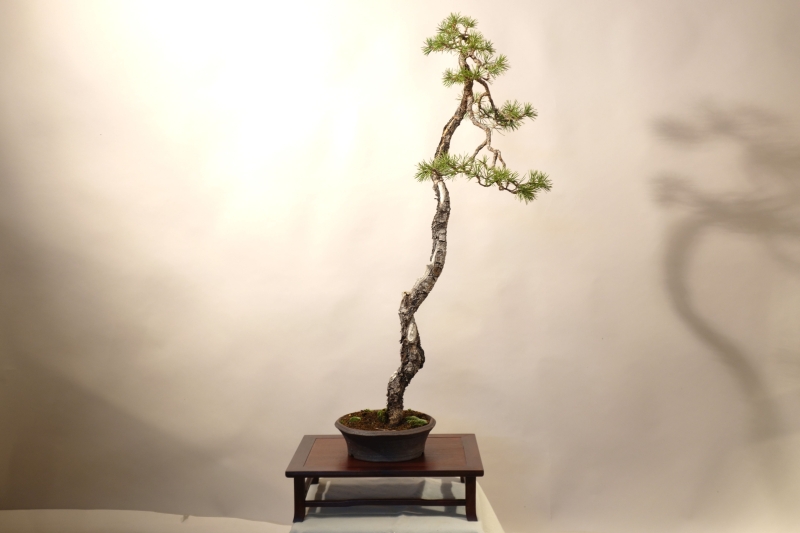 The result after 8 years working and waiting, but there are some more years of working until this tree looks like i want him in my vision. Need again a smaller and not so high pot.
Hope you enjoyed.
Herbert Aigner

Herbert A

Member





Awesome transformation.  Thanks for sharing.

steveb

Member





This is a wonderful tree! Quite old and a difficult life in the wild. And the bark...Oy!
herbert... your progressions are not only outstanding but very educational as well.

it is great seeing sub-par material like this brought forward into something of elegant beauty.

thanks for taking the time to share your work
_________________

AAC Original Milwaukee Wi. Chapter - North America
aka beer city snake
link to ARBOR ARTS COLLECTIVE BLOG

kevin stoeveken

Member





If you like it, it is a pleasure to show my trees.

ciao
Herbert

Herbert A

Member





Watching your progress threads is amazing. Please keep posting, you're work is great!
You educate with these progressions,as well as bedazzle.The patience you show,as well as the great techniques are worthy of a book!

geo

Member





Thanks for showing your awesome tree. Hope you keep us updated.

Cheers, Orlando

Orlando0341

Member





Thank you all for your comments.
@Geo: All the techniques you can learn at a workshop with a good bonsaimaster. It is not necessary to write a book :-) But thank you.

ciao
Herbert Aigner

Herbert A

Member





Classy. Like it very much.


---
Permissions in this forum:
You
cannot
reply to topics in this forum