You all can tell me what you think (or not).  I have synthesized info from the "Treehouse Master" Pete Nelson and his friends Charley Greenwood and Michael Garner.  Please see the reason they attach big structural loads to trees with a bolt rather than a wrap-around tie.  
http://treehouses.com/joomla/index.php/construction/garnier-limb
So what I have been doing if I think the guy wire will be on for a very long time is, rather than wrap the wire around the limb with rubber hose, drill a tiny hole straight thru the limb and thread the wire thru, making a small spiral or round head so it doesn't pull back thru.
My idea is that drilling a small hole thru does the tree less damage than wrapping around, and possibly constricting the cambium, etc.
your theory is sound...
another way of keeping the wire from pulling through the hole is shown below
i used this method to attach a shimpaku to deadwood for a phoenix (aka cheater) graft.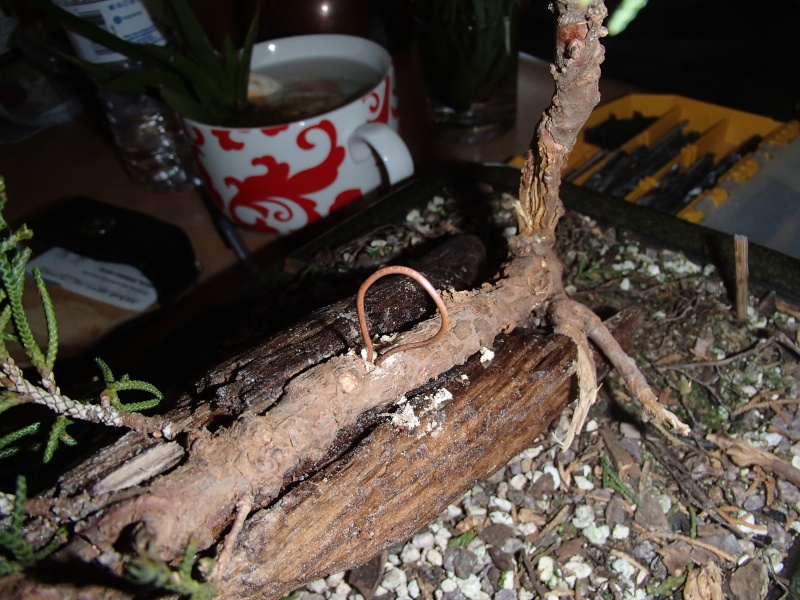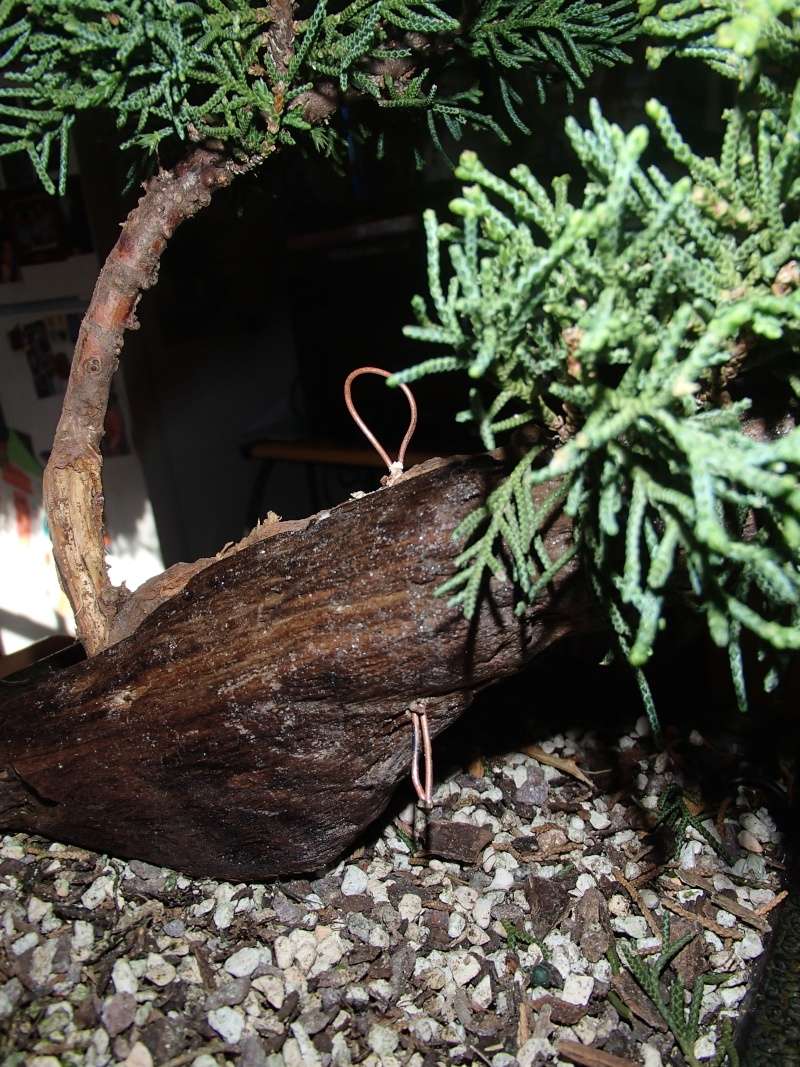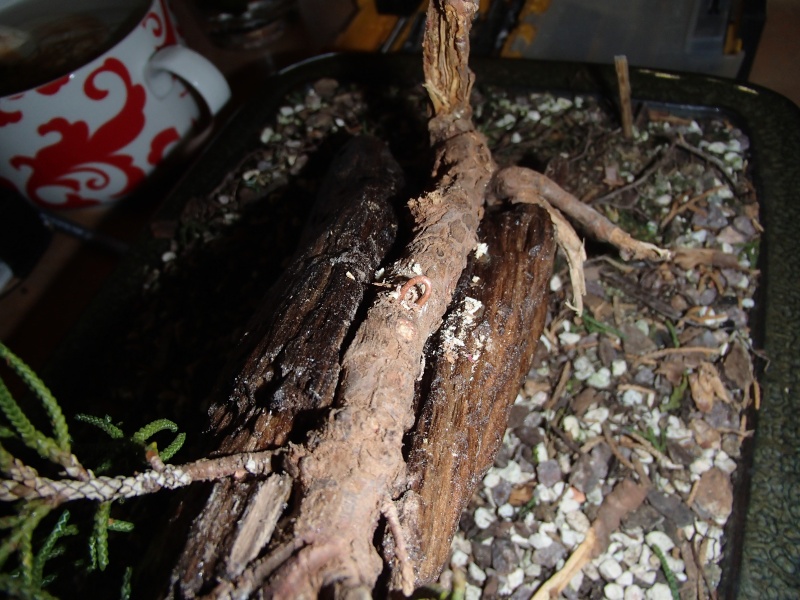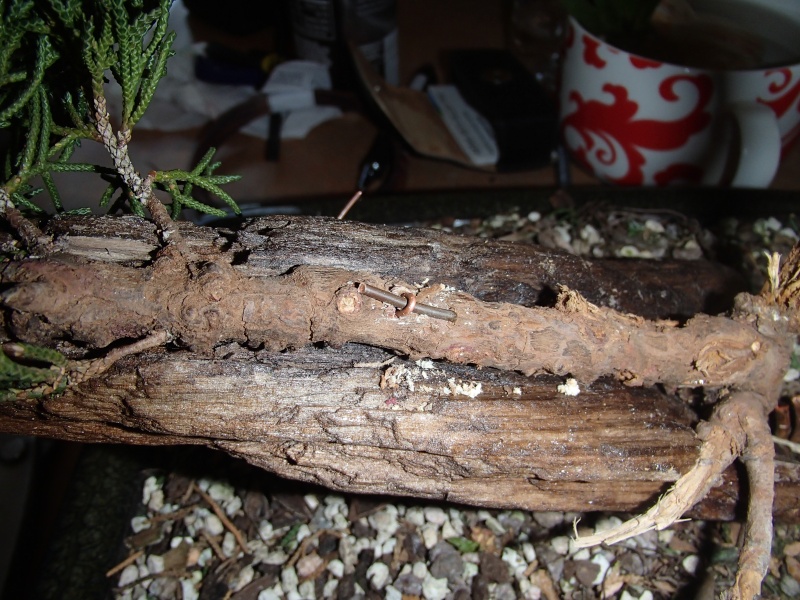 if left on long enough, the short piece of wire running lengthwise will simply be swallowed by bark and you wont even know its there until you forget and cut that branch with your brand new expensive concave cutter

_________________
AAC Original Milwaukee Wi. Chapter - North America
aka beer city snake
http://wiscobonsai.blogspot.com/

Kevin S - Wisco Bonsai

Member






---
Permissions in this forum:
You
cannot
reply to topics in this forum