In my youtube channel, there are about 70 videos on suiseki, ranging from research and the environment, clean, to daiza, the various exhibitions in Italy and beyond.
Yesterday I made this video, I hope it can help you figure out the stones that we find, I think that the knowledge of how they form, what they are along with a knowledge of the area helps a lot to find sites of interest of suiseki stones.






maremmano

Member





Nice video! What is that stuff you put on the stone? Not the water, but that other stuff?
And what are you doing with the machine, is it carving the stone? Couldn't see it too well

Nice suiseki, I love 'em!
Hello Tentakel Open, in the video I explain the types of stones that are found, I put acid on the stone to show that they are united by limestone sedimentary rocks, with the drill press I clean the stone covered with sand, or in some cases covered with hard clay .

maremmano

Member





Hi maremmano!
Since I can see you're an expert on suiseki and cleaning them, I have a question for you. I found a stone in the river taht I like. It's nice and black, but now I'm not sure if I should clean it. I tried cleaning it a bit with a rotary tool with wire brush, this was done on the bottom (see picutre, difference).
Do I need to clean it with this process all around? I prefer it black, but it has a few (orange, biege) spots that are a bit distracting (the second picture).
If anyone has a comment or input please do share.
Thank you!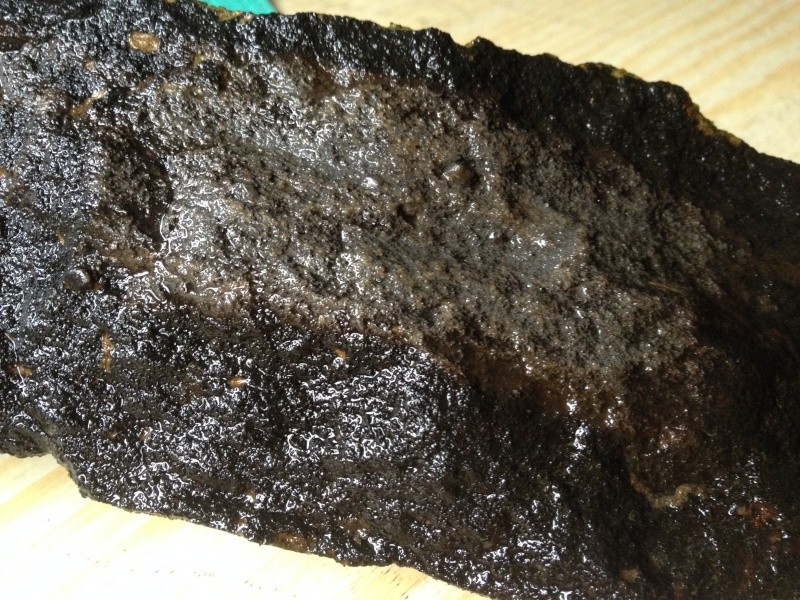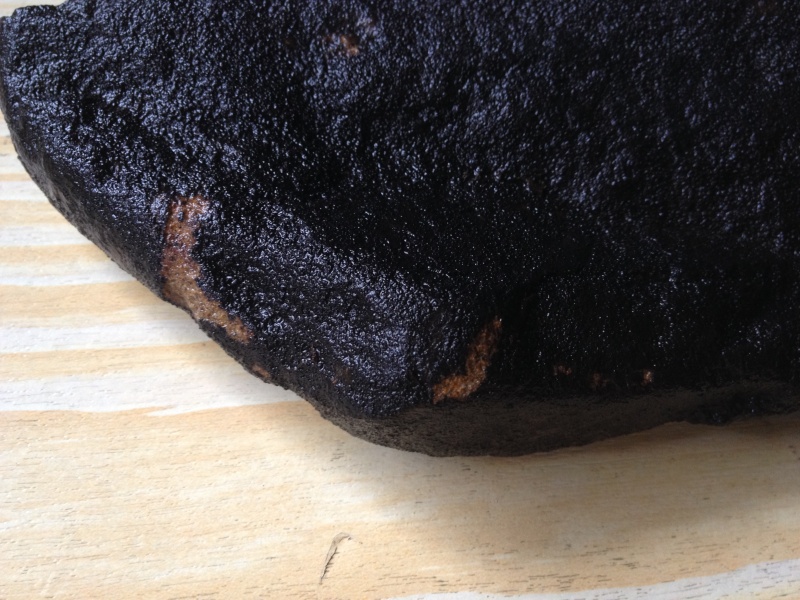 Hello Klosi, surely it or a reaction of the minerals of the stone with water or deposits of the same type of water, it should be cleaned before use mechanical cleaning methods is better to test with soap and plastic brush, not to alter the eventual patina rotating brushes.

maremmano

Member





It seems like some kind of deposits of all possible sorts (algea maybe...). It does seem to be hard to clean though, so I don't think the soap will help. I can try.
Do you think it has to be cleaned? Do you know what type of stone this is?
As seen if I clean it with wire brush it is almost silver underneath.


Last edited by klosi on Wed Mar 23, 2016 5:38 pm; edited 2 times in total
you Klosi, should be cleaned, the wire brush is covered with bronze so as not to make sparks, so use it before you use it on a stone, just a little, from the photos we understand little of that stone is, it seems to me a sandstone, if anything, you can try acid or limescale kitchen and see if it fizzes, this will confirm that it is sedimentary,

maremmano

Member





I tried cleaning it with chlor based cleaner. No success, it did leave some stain on the cloth but almost nothing happened on the rock itself.
Now that the rock is dried it's more of a brown color and not as beautifull as when wet.

Many thanks for the explanation! Apologies for the late reply, have been quite busy with school and health lately.
I'll ask my chemistry teacher for some acid, or else I'll have to crack open a car battery or something.
Although my Italian sucks, I really enjoy your vids, thanks!

---
Permissions in this forum:
You
cannot
reply to topics in this forum