I will present my Betula pendula he i got in 2008.
2010
2011
2012
2015
2016

Rafal Kulesza

Member





Nice evolution, thanks for sharing. Did you make a full air layer?
Hi,
Yes, I did. I loved the old bark and trunk movement that's why I decided to take this plant but at the roots was trunk stenosis.

Rafal Kulesza

Member





Thanks for the reply, nice result!

Great tree and good work as always. Thanks for posting this, we don't see Birch used in bonsai enough I feel.

I'm led to believe that they suffer a lot of branch die back if pruned incorrectly. Have you found this? Do you have any special approach to cutting this tree or do you treat it like any other deciduous material?

Regards

Richard

Richard S

Member





Thank you for your nice comments.
During the season I cut it out large leaves. I cut out a vigorous branches. Unfortunately, after the winter can wither some branches. I replace them with new ones

As you can see from year to year it is getting prettier


Rafal Kulesza

Member





Very much prettier indeed!

Thanks for your reply.

Regards

Richard

Richard S

Member





i agree that lost branches are easily replaced with new ones... at least on the himalayan birch i am working on
http://ibonsaiclub.forumotion.com/t16341-himalayan-birch-winter-work-question-follow-up-work-done
of course the branches may not be where we want them to be, but continuous choices are always springing up and from what i have heard, birches tend to do whatever the hell they want anyways so...
i like the direction your is going and i look forward to seeing how that new top eventually gets the aged bark to blend with the trunk
_________________

AAC Original Milwaukee Wi. Chapter - North America
aka beer city snake
link to ARBOR ARTS COLLECTIVE BLOG

kevin stoeveken

Member





Great work.Good looker there!I can already see the bark starting to match up.

geo

Member





It's the same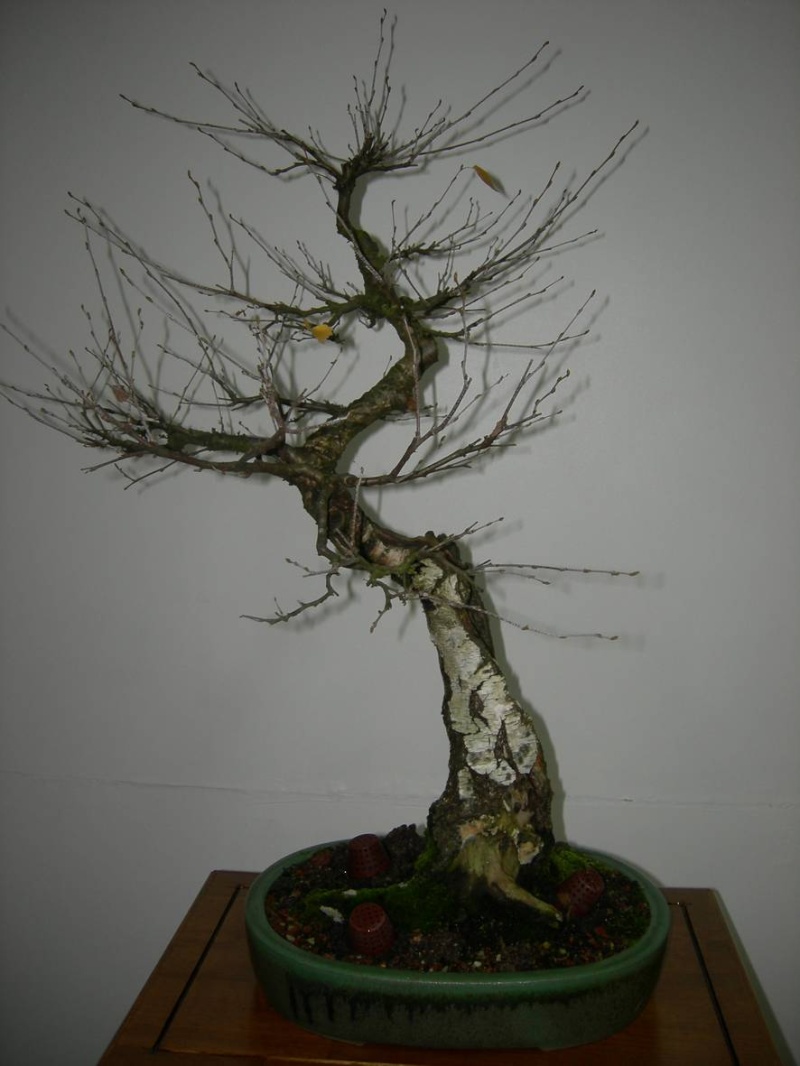 [/url]
but 15 years in pot and it die , betula is a very dificult species to grow in pot , branches die without apparent reason , in japan , this specie is no longer cultivated in bonsai because of these problems

abcd

Member





.....but looks nice anyway

yamasuri

Member






---
Permissions in this forum:
You
cannot
reply to topics in this forum